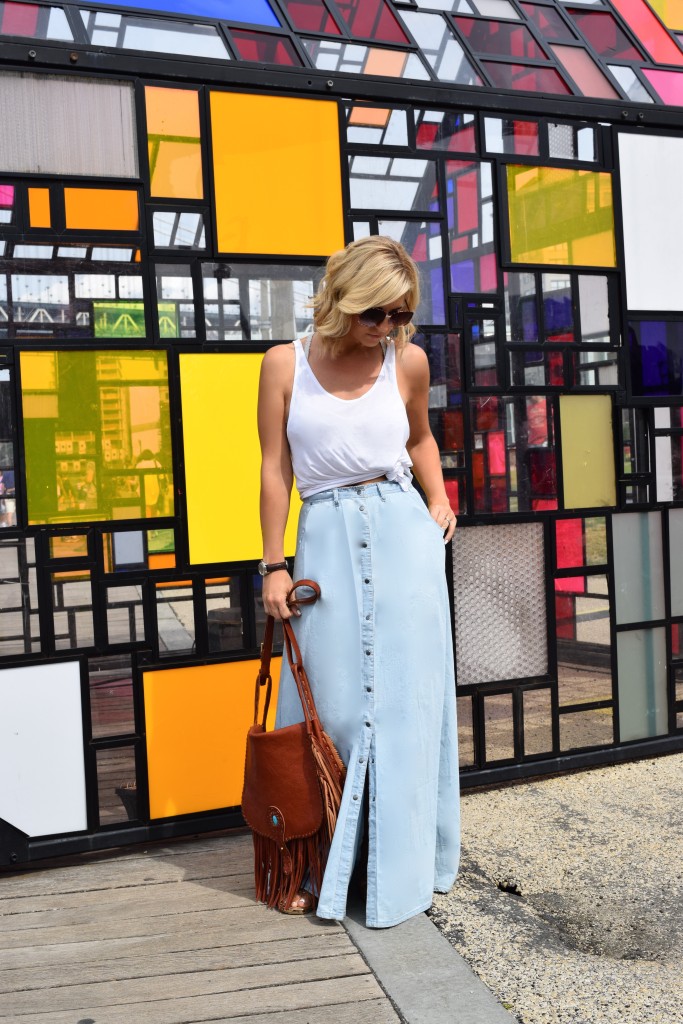 Today was another hot one in The Big Apple, this was our second trip to New York and due to the fact we covered a lot of ground last year this year we decided to take each day as it came. One of the things we wanted to to do was check out the Brooklyn Flea Market and walk across the Brooklyn Bridge. I knew that we would be doing a lot of walking which of course would require very comfortable shoes and these gladiator sandals from Aldo's are truly the best walking shoe I have ever worn, while still looking fabulous.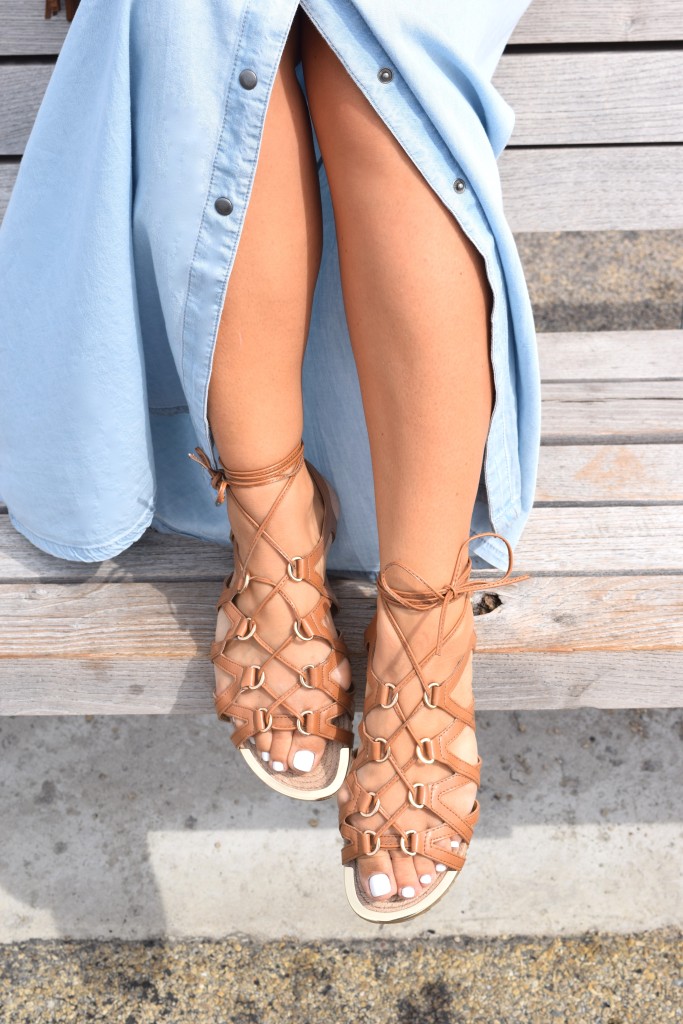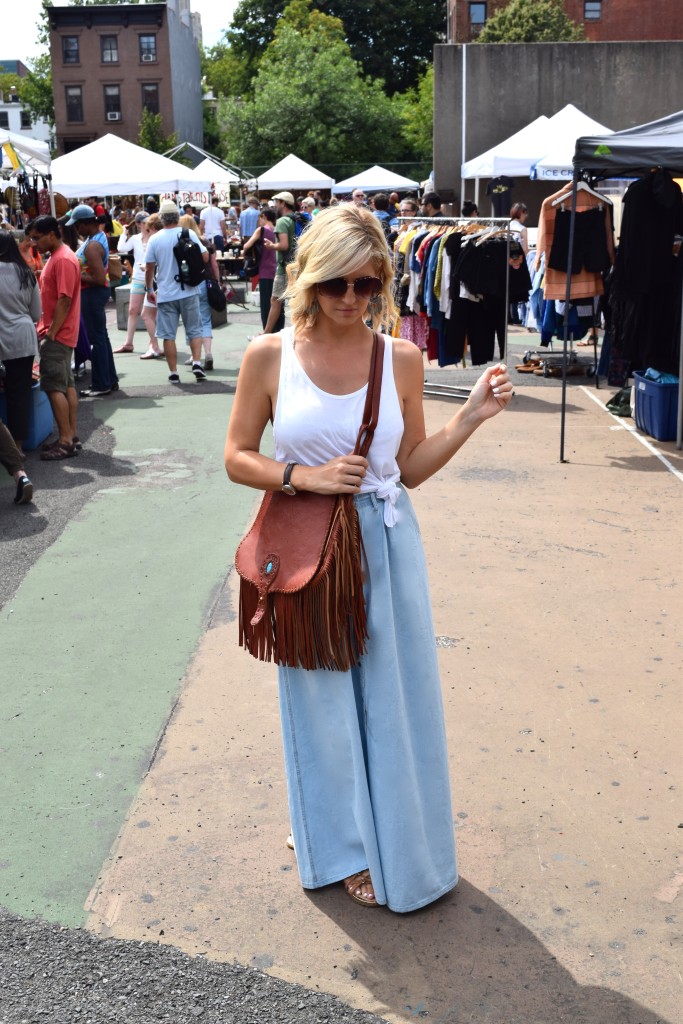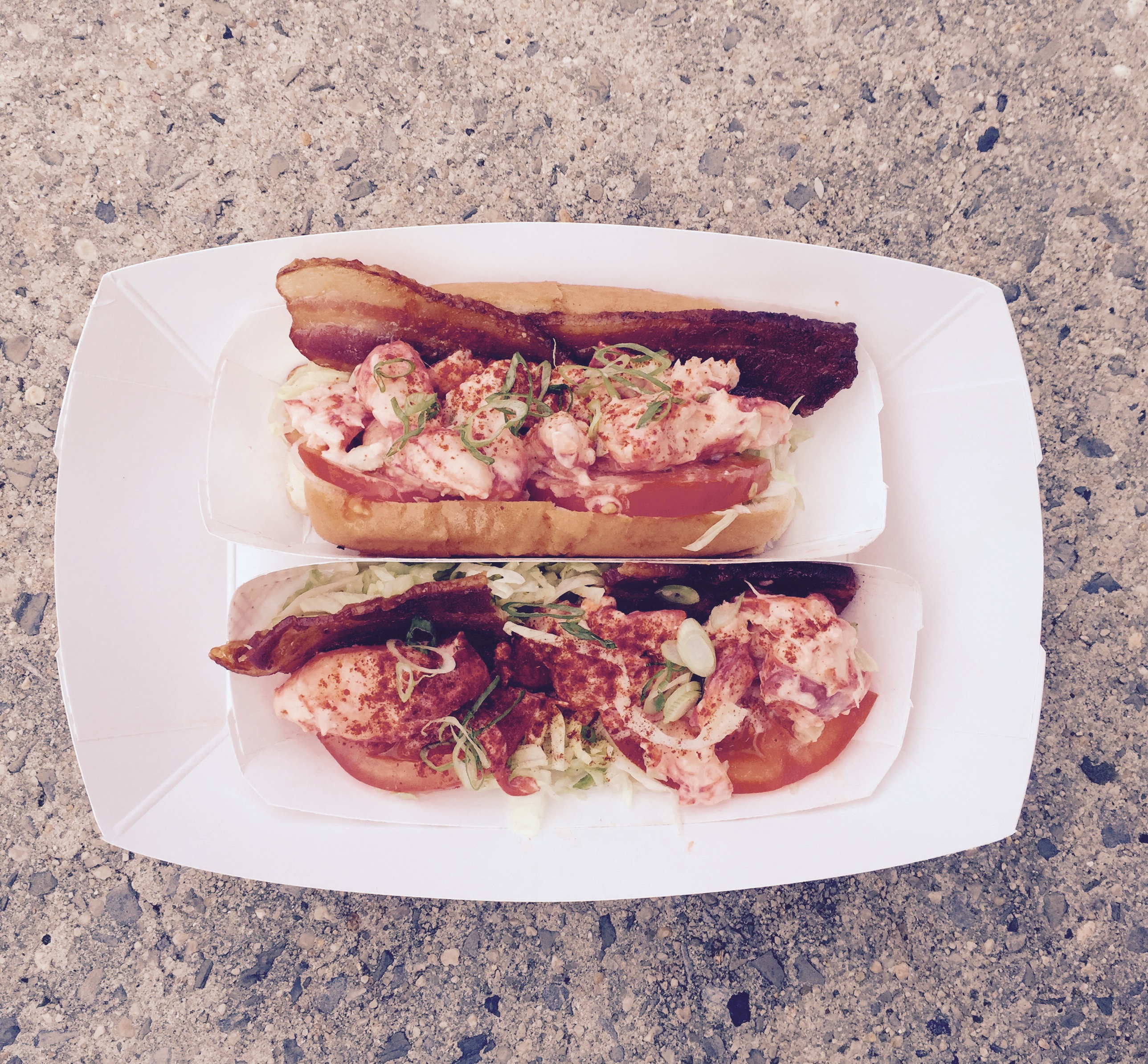 "Try the Lobster BLT, trust me you will fall in love"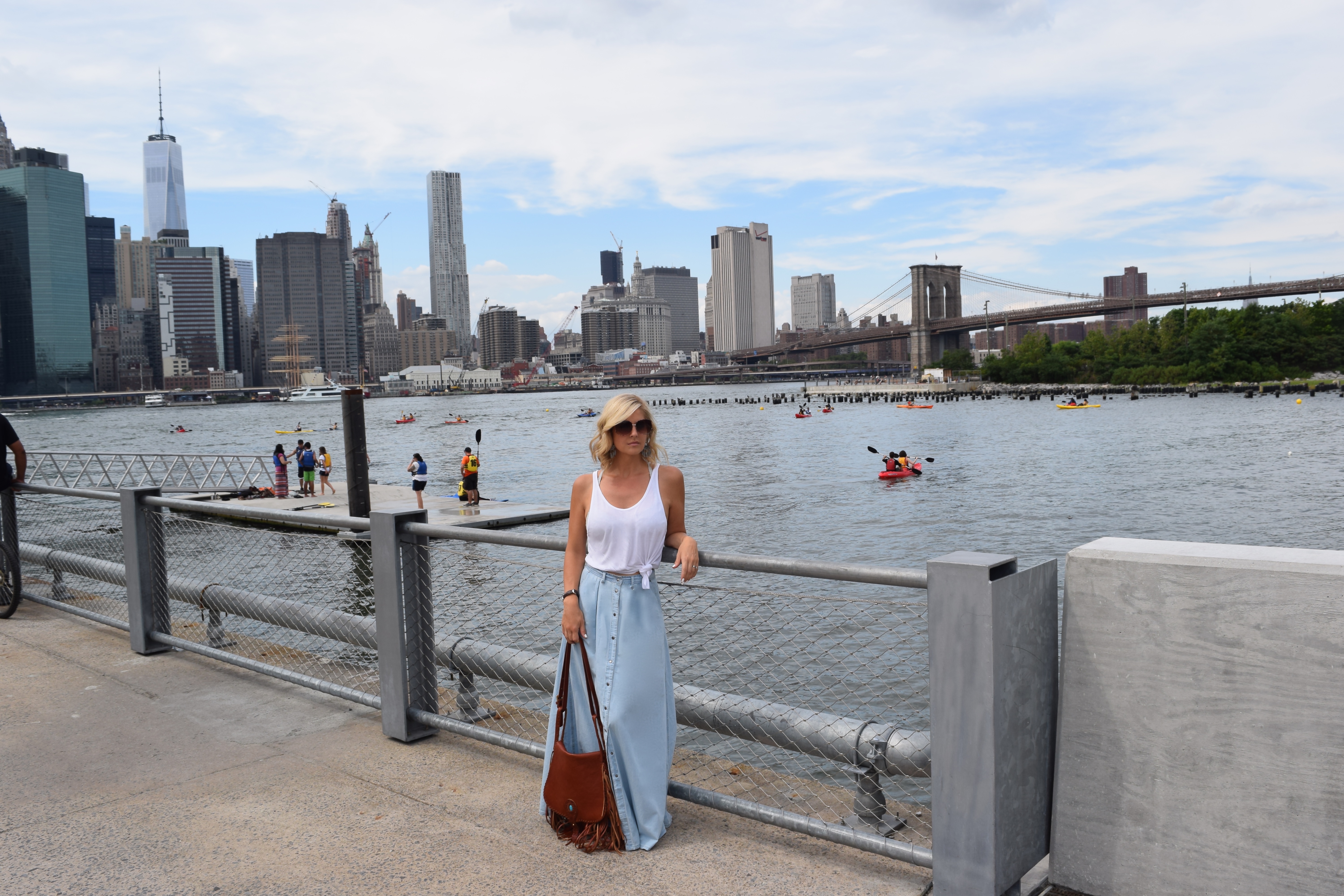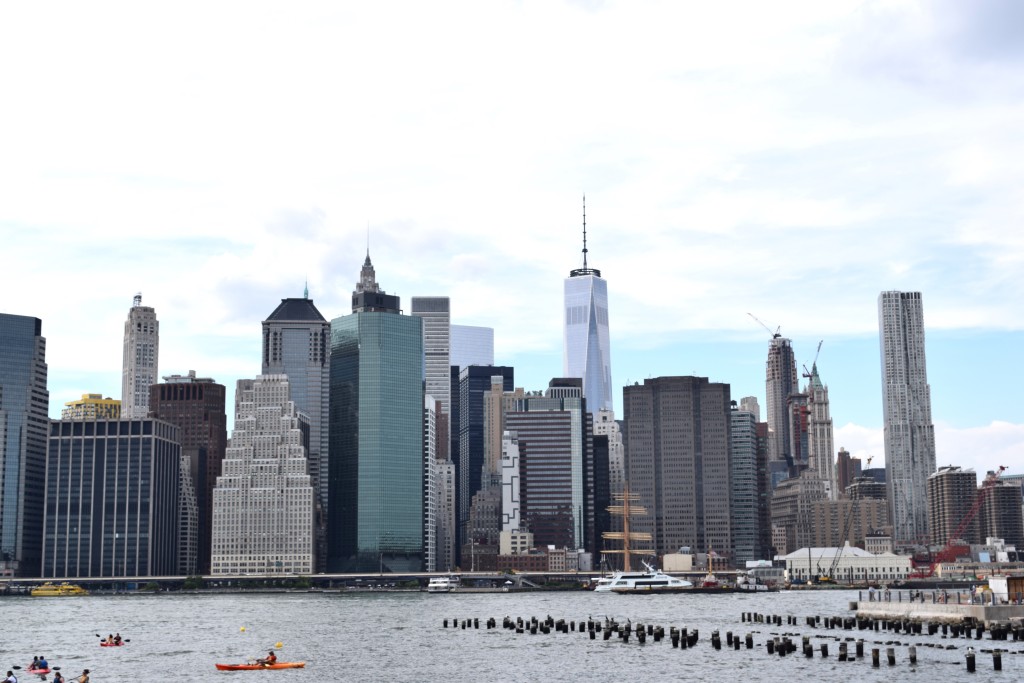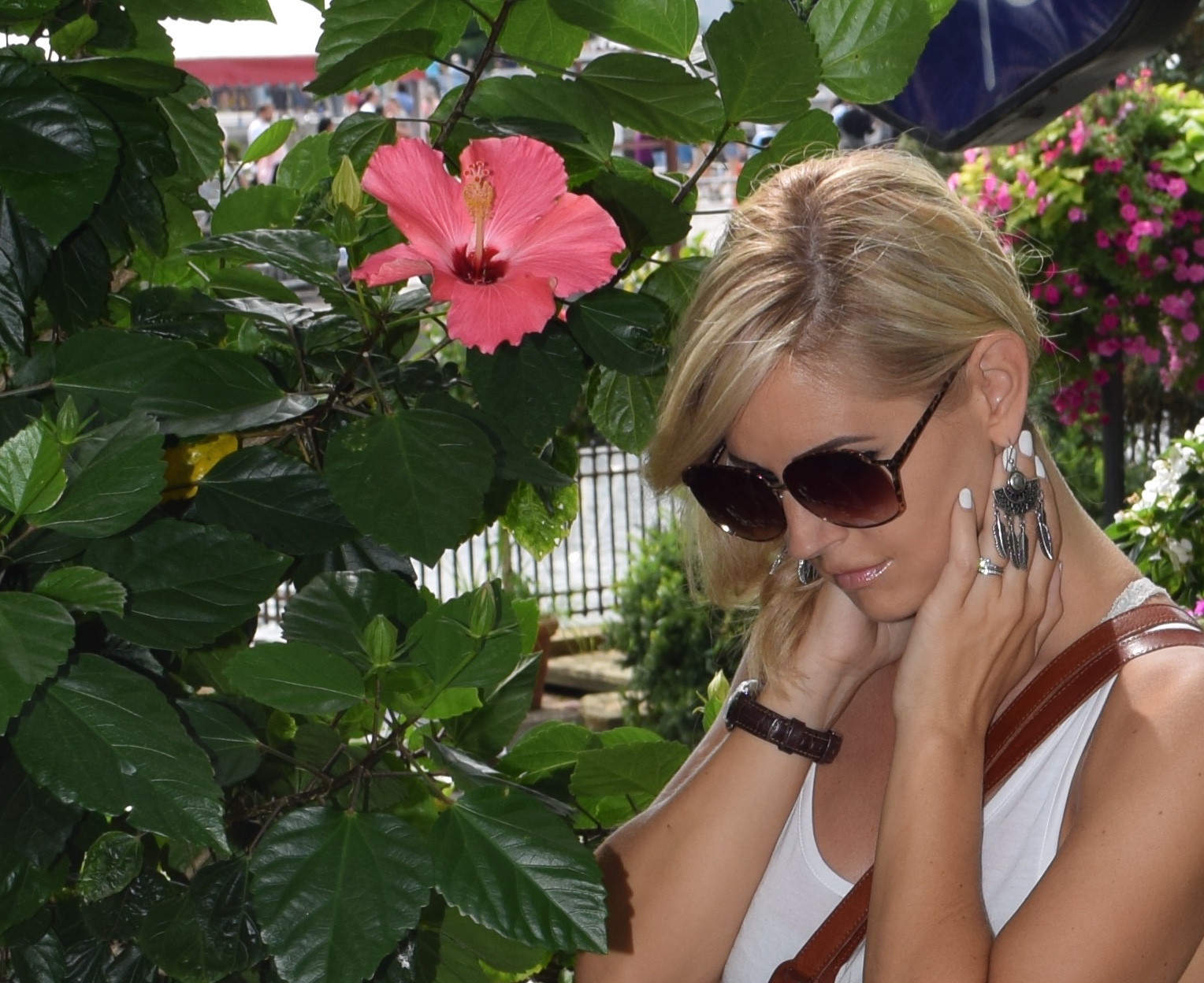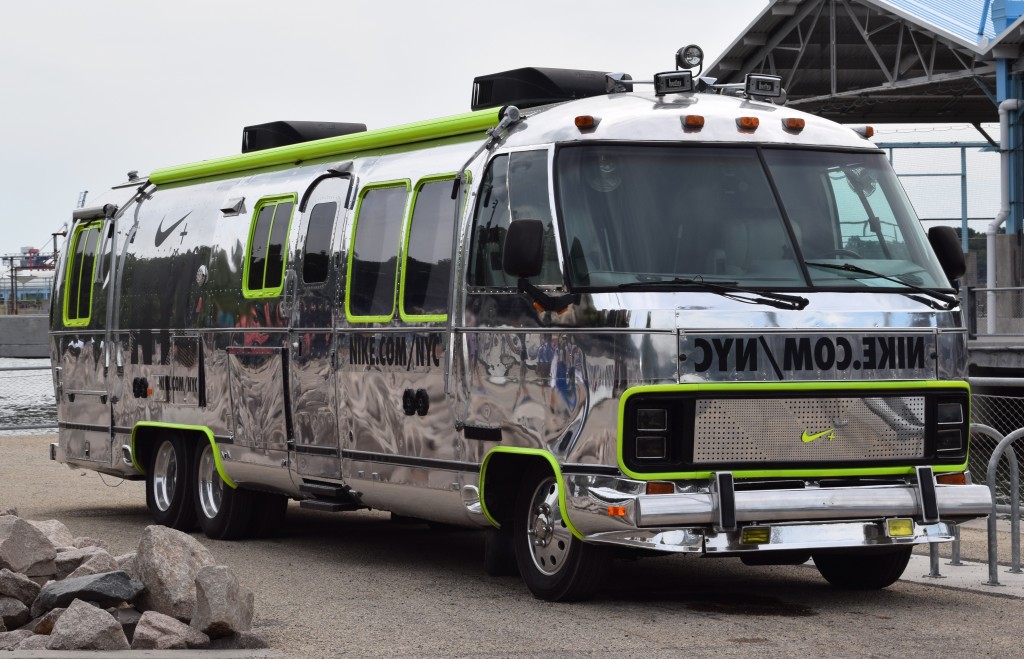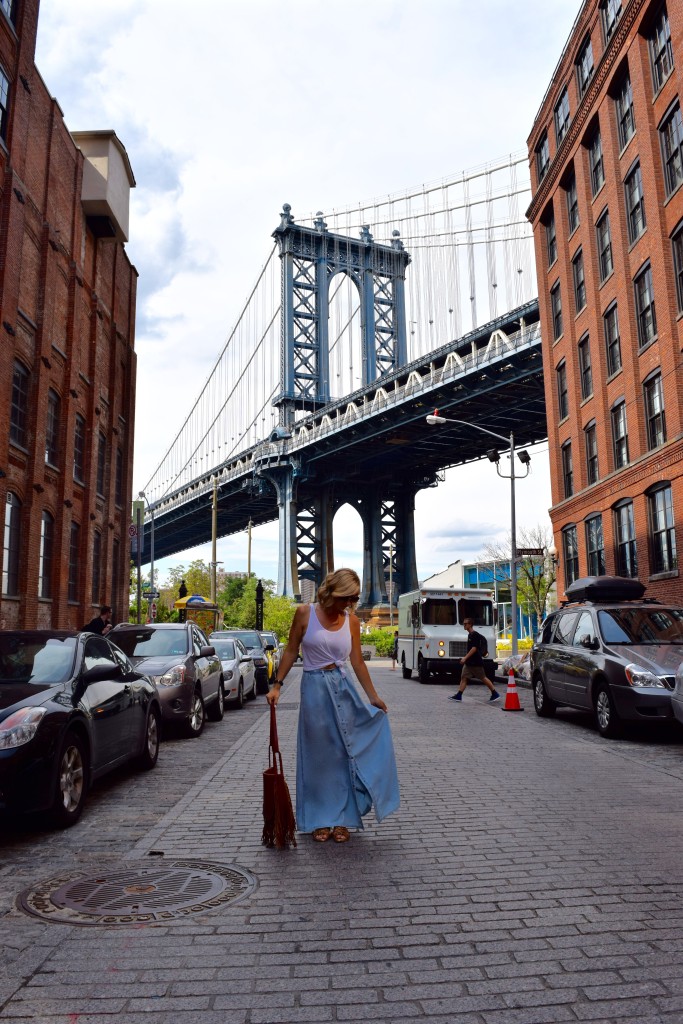 After the Market we walked along Brooklyn Bridge Park which runs along the East river, than up and across the Brooklyn Bridge. The skyline from the park is stunning, being a very popular spot for tourists and photographers alike, about every 50ft we would run into another wedding party taking advantage of the picturesque scenery. I highly recommend checking out this lovely promenade, however go early so you are not playing, "dodge the tourist" the whole walk and can capture some uninterrupted photographs. If you are planning to cross the bridge on foot, GO EARLY!  I would have enjoyed the long walk much more if I wasn't worried about being run over by bikes flying past and running into people stopping to take pictures. It was another fabulous day and will definitely be returning to Brooklyn to explore more.
Skirt: Lulus
Shoes: Aldos
Bag: Rebecca Minkoff
Tank Top: Aritzia
Earrings: Aldos
Sunglasses: old (I love these ones)