"Ships Point Inner Harbour"
If you have yet to attend what is so eloquently titled Dîner en Blanc, then I would definitely suggest you give it a try! I promise that if you attend even once, you will be hooked. My husband I have been fortunate enough to attend this magical, highly sought after, secret event a few times and have been left blown away by what I would essentially describe as a mass pop-up picnic done all in white.
History of Dîner en Blanc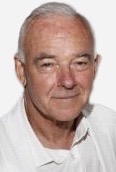 This cultural phenomenon began over 25 years ago by a man named François Pasquier. Wanting to simply reconnect with old friends and envisioning a picnic like setting he came up with the concept "Bring a meal, and bring a new friend".
Seeing as the number of guest would be too large to host in his own garden, they met in the Bois de Boulogne, France. How did they find one another without cell phones you ask? Yes, you are correct! How did you figure that out? They all wore white. Today, there are more than 15,000 member in 17 cities all over the world attend this exquisite "picnic" born in 1988. Giving friends a very good reason to celebrate with good wine, delicious food, and a stunning settings; How can you go wrong!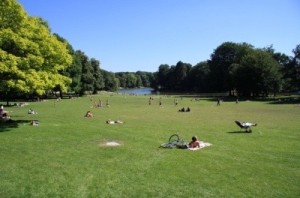 "Bois de Boulogne, France, is known worldwide as the first location for Dîner en Blanc. A former hunting ground for the kings of Paris, with a surface area of 850 hectares has become the largest spot of relaxation in the west of Paris"
This is the 3rd year Victoria B.C. has been host to this unforgettable event and each year they up the anti. The first "flash mob styles picnic" was held in 2013 on the elegant lawns of St Anne's Academy, and in 2014 the lucky attendees where thrilled to find themselves at Fishermans Wharf Park. This year a sea of white descended upon Victoria's Ships Point Inner Harbour.
Diner En Blanc's Backstage Crew
The posh picnic happens rain or shine so you should always prepare yourself, because you never know what mother nature has in store. Although the rules are quite strict, they are fairly straight forward and do encourage creativity and originality, as long as is of tastefully done of course. The brilliance behind this incredible event are these men and lady, thank you for all your hard work and making this all possible.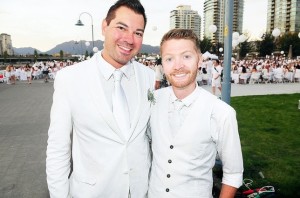 "Tyson Villeneuve and Jordon Kallman, The Social Concierge, Western Canadian Diner En Blanc organizers" 
"Dan and Micayla Hayes are the team behind The London Chef.  She runs the business. He runs the kitchen." 
A final shout out to the producer of Diner En Blanc this year in Victoria — Aidan Henry. Aidan is the owner of Brink Events who organizes many of the large events throughout Victoria and the lower mainland.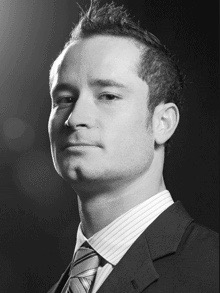 "Aidan Henry, owner, Brink Events, Victoria organizing committee chair"
RULES – It's okay, stick with me folks it's worth it
1. Wear white, not cream, not off white, and no colour trims etc.
2. Bring you own table which must be either 28″x28″ or 32″x32″.
3. Must bring your own white foldable chairs (I recommend Pedersens).
4. No plastic plates, cups, or cutlery.
5. Seats are allotted on site in a very specific manner. Once confirmed, the presence of
each guest thus becomes essential and mandatory.
6. Arrive and depart by bus or by organized public transit.
7. Bring one's refuse when departing and leave the place as clean as it was upon arrival.
8. As BC liquor laws do NOT allow you to bring your own wine, spirits or beer to the event,
you should purchase your drinks through the e-store, should you wish to drink alcohol.
9. You must bring a guest, registration is for 2 people only. Your guest can be a partner, a close friend, a relative, even a blind date! You will sit opposite your guest at your table.
Click below for more helpful information

Tips
1. What is your passion? Now you may be one of those super heroes that can do it
all however for me personally I focused on fashion. Which is why I began with "WEAR
COMFORTABLE SHOES". Do not get me wrong, I love a fabulous stiletto, but without
prior knowledge as to the type of surface you will be walking on, you may want to stick with a
fantastic flat or a structured wedge. Keep in mind that you could be walking for a long time as well.
2. DO NOT OVER PACK! When it comes to table decor remember that you may have a long
way to carry these items and the table you are placing them on is at max 32″. Make sure
your table decor is not to tip-able. I have seen beautiful set-ups blown down or knocked
over, so either secure your things well or make sure they have a lower sense of gravity. I would also suggest packing in reverse: start with what you will put out first such as the table cloth, and end with lighting (do not forget lighting). It does get dark so flameless candles are fabulous to enhance that romantic decor. Very simply put, "LESS IS MORE".
3. You don't have to carry everything in your hands: the best option for wheeling your table, chairs, picnic basket and decor items around is a Magna Cart. The only thing to keep in
mind is that once you empty out those storage baskets and plastic tubs, they will need to go
somewhere out of the way. Make sure you can pop them under your table
comfortably.
4. Food: this can be as simple or as complicated are you are willing to make it, however again I would suggest a few things to remember. Recall there is a lot of time to get up and walk around so you don't want to pack a 7 course meal that you won't even get to! Pack
cold foods, not hot, not frozen, just cold. Foods such as salads, deli meats, cheeses, crackers and breads are ideal. With all the salad options, you really can create an incredible meal! Don't forget to pack each person's individual portion into separate snap containers for easy platting.
5. Essential extras:
a. Plastic bags to put remaining food, garbage, dirty plates and cutlery in.
b. Hands wipes and a stain remover pen just incase.
c. An extra dish towel you can tuck away for spills etc.
6. Last but not least, BE PREPARED FOR THE WEATHER! Bring a hand held fan if its a hot day or a clear umbrella for those pesky rainy drops.
I am not one to shy away form an opportunity to dress up and I truly love a good theme party, it really is up to you and how much time, energy and expense you invest in your evening. I have to give a quick shout out to my husband for not even blinking twice when I suggested Greek Gods and togas as our theme. I am so incredibly happy he agreed because he certainly pulled it off!
Ideas For Next Year
My Night

[wonderplugin_slider id="3″]
What To Wear

[wonderplugin_slider id="1″]
Table Decor

[wonderplugin_slider id="2″]
 Food

[wonderplugin_slider id="4″]
Final Thoughts
Overall we had a fantastic evening with our friends and loved ones in Victoria's inner harbour at Diner En Blanc. We highly recommend this event to anyone searching for a night of relaxation and finesse, or to those who are looking for new experiences and memories. We will certainly be attending next year's celebration here in Victoria B.C., and hope to see all of you joining us!