Have you been to Be Love yet? Oh my goodness if you haven't you definitely should, they could not have picked a more perfectly suited name, "I am in love with Be Love". Opening there doors in October 2013, the sizzling sibling duo of Heather and Joe Cunliffe along with there father Ayrie, found a niche and a need in the market. In there words to be precise they are  "A full service, modern restaurant serving organic, local, plant based cuisine that is as delicious as it is nourishing and energizing".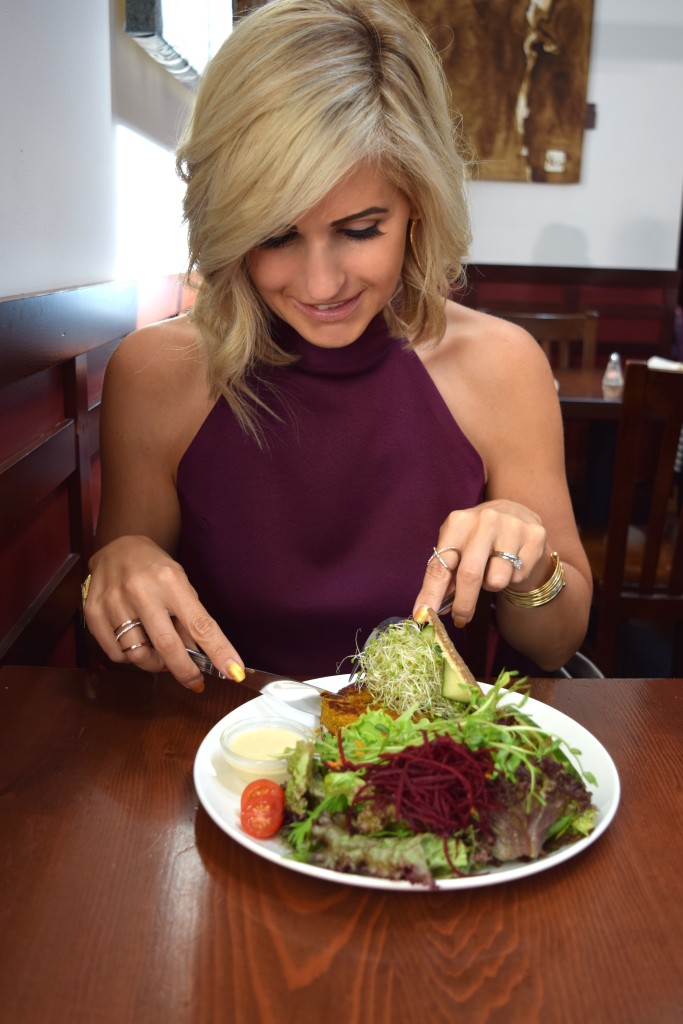 "Falafel Burger"
My initial visit, the first of many I might add, was after I went entirely gluten and dairy free a few years ago. Its a tough transition and I was finding myself being left constantly hungry and unsatisfied. A girlfriend of mine heard my pangs and suggested Be Love, she had heard rave reviews, now the fact that they are wheat, dairy, gluten, and processed sugar free was what got us in the door but not the only reason we keep returning.
I have had to many of there dishes to date to go into depth on each individual plate however I can say with all honesty you will not be disappointed, trust me, I'm a picky eater! The cozy seating arrangement is off set by the soaring ceilings, while the use of rich wood framing the room flows throughout the tables and enhances the cafe style atmosphere.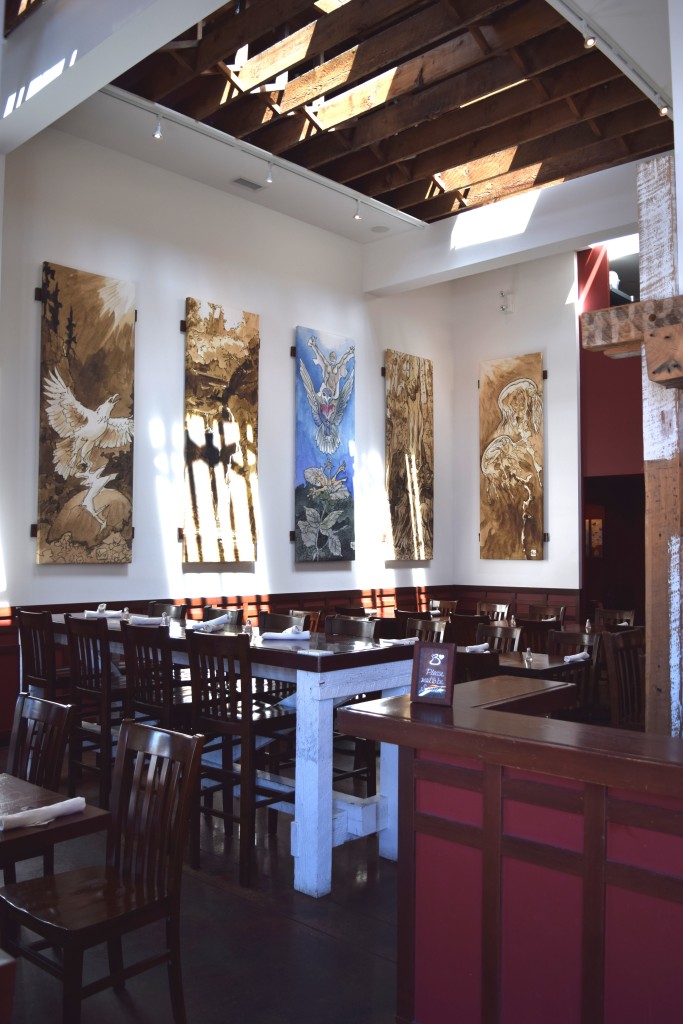 Do I dress up? That my friend is totally up to you, casual or dressy, whatever tickles your fancy. Your outfit will take a second seat to your tummy, Vegan or not you will leave full and satisfied, pair your meal with a scrumptious drink and a mouthwatering dessert and you will leave planning your trip back.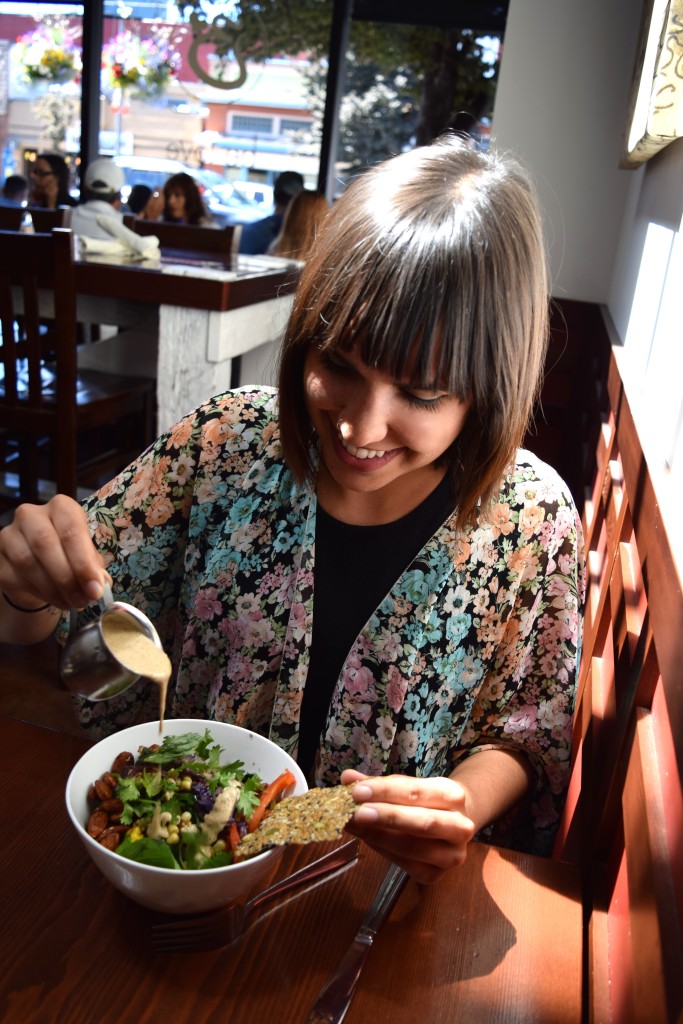 "Buddha Bowl"   
After Lunch my amazingly talented friend and photographer, Amee Nijar, captured a few fabulous moments while walking to burn off some extra calories we inhaled.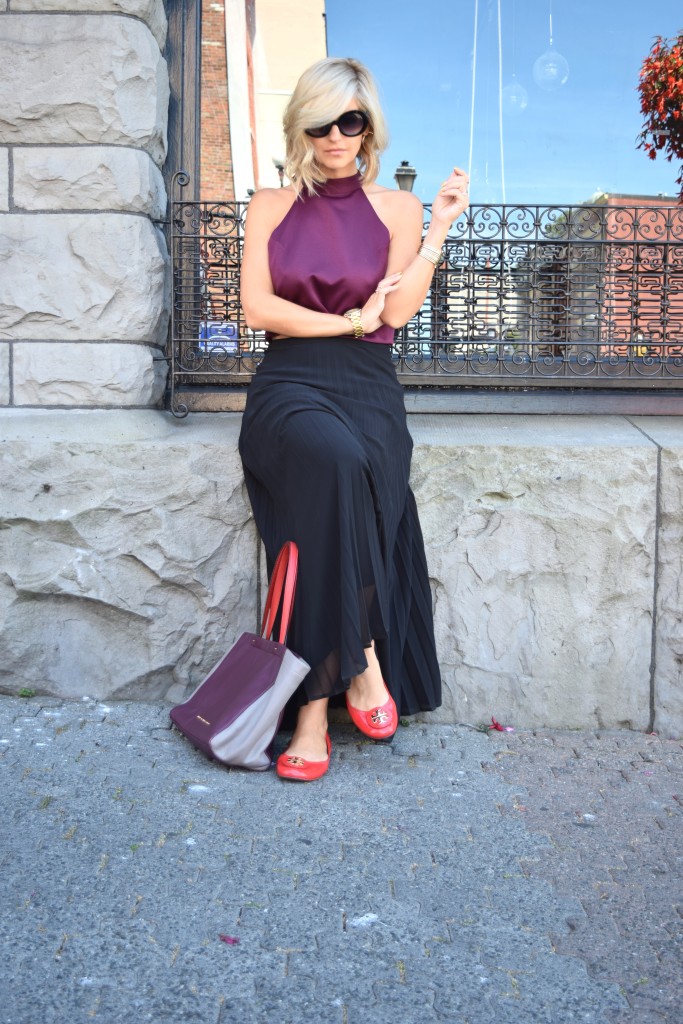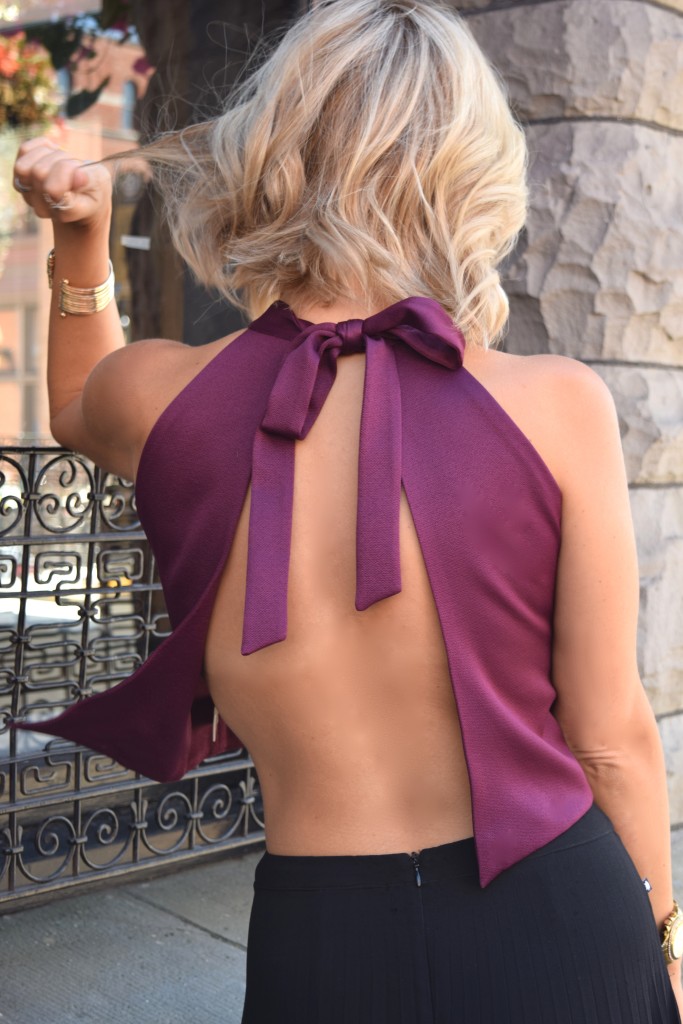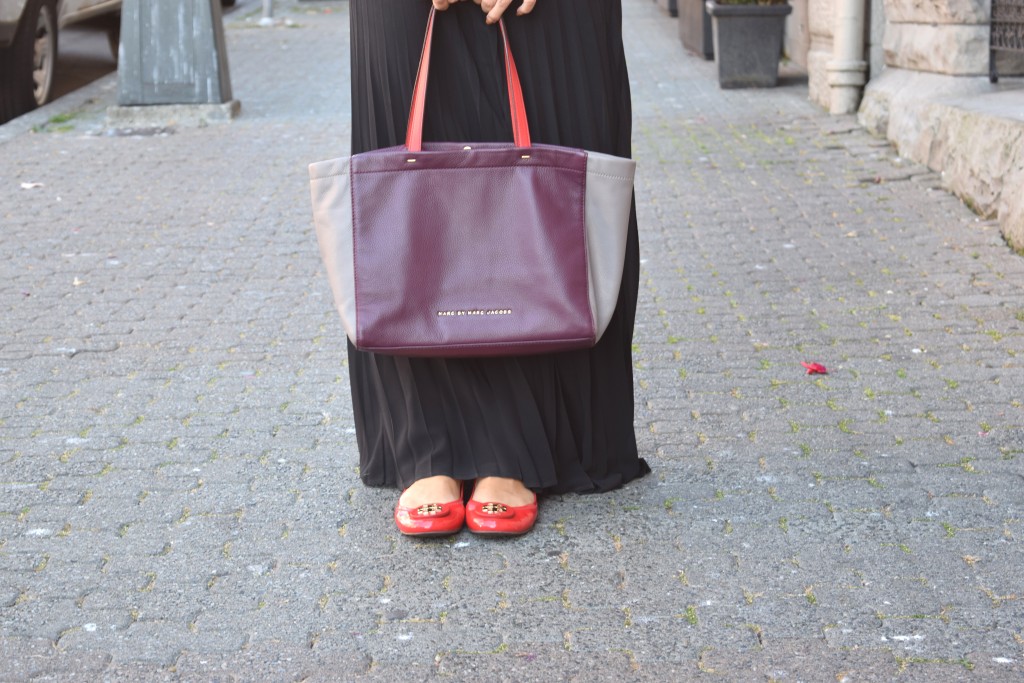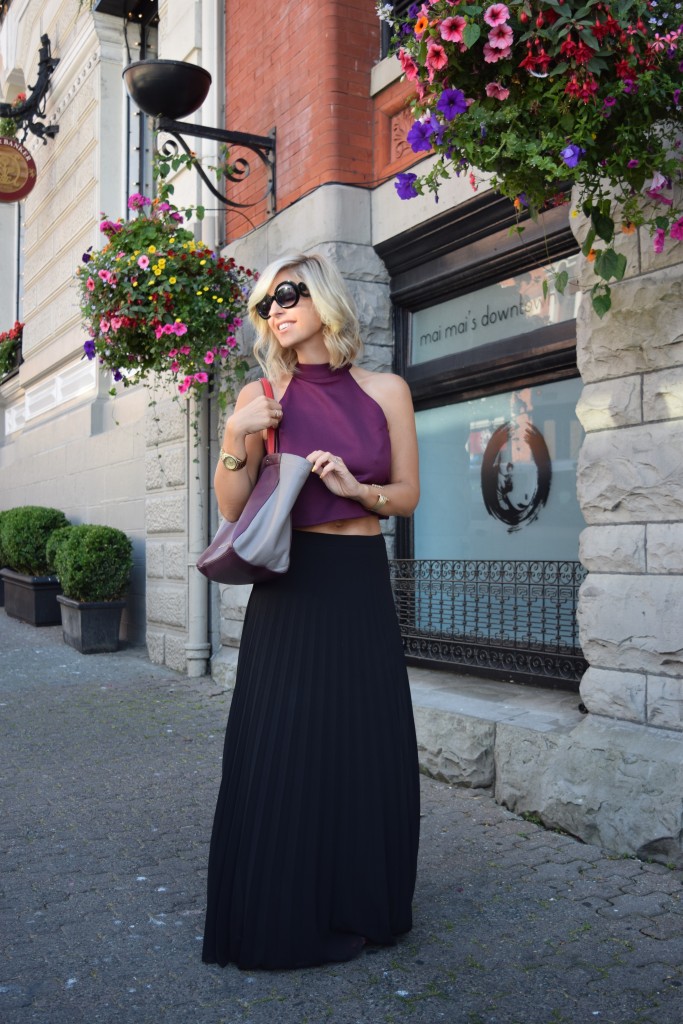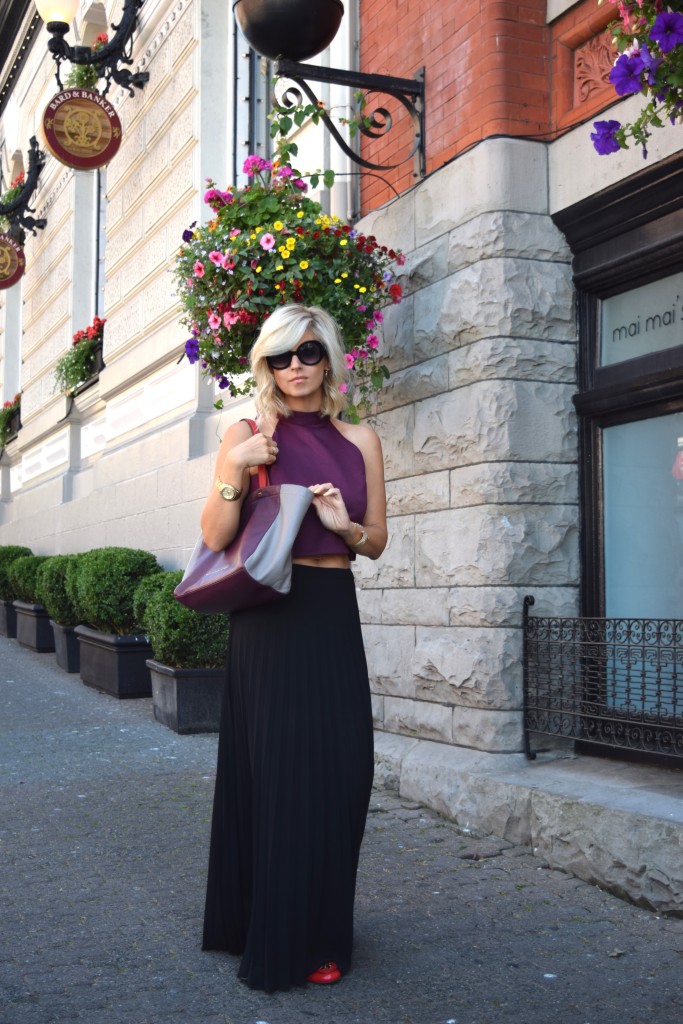 What a perfect day, if I don't say so myself!
Bag: Marc Jacobs
Watch: Michael Kors
Shoes: Tory Burch
Top: The Bay
Skirt: old but I love this one at The Outnet
Sunglasses: Prada