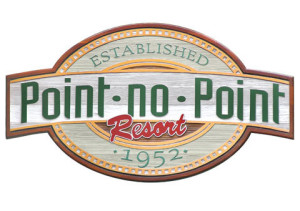 Over the weekend my husband and I, along with friends of ours, had the pleasure of staying at the fabulous home away from home, Point no Point.  I grew up on Vancouver Island and everyday I am learning and exploring new options this beautiful place has to offer. Point no Point is one of those spots,  it really does make you stop and smell the roses.
"Point no Point, a place to really stop and smell the roses"
In this day and age where we are so incredibly dependant on technology it is refreshing and to be honest a bit unnerving to disappear of the grid for a while. This incredible piece of tranquility is how you can achieve that goal.

 What is the first thing you do when you are planning a trip?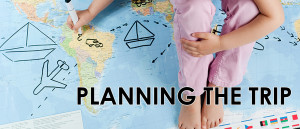 I head straight for my destinations web site to research there facilites, there accommodation options, and restaurant menus if that is provided. On inspection of Point no Points web site I would have to say they have a good online presence. From the imagery they used, to the information they provide and the tempting descriptions written. The only negative comment I would make, in my opinion, is there is no booking option for accommodations, for the restaurant or for Spa treatments, nor an email to inquire quickly. Only a phone number is provided and to be completely honest sometimes it is much easier to shoot off an email than to make a phone call, at least when initially inquiring.
Location. Location. Location.
Located just 40 miles, roughly an hour and a half drive from Victoria along highway 14 and approximately 16 miles past the community of Sooke is Point no Point. It is just after French Beach, to my surprise, for all the years I had been venturing out that way I had never heard of Point no Point. A little advice, if this is your first time heading up that way, take the opportunity to fill up on gas and get a groceries before leaving Sooke.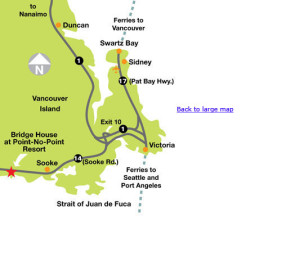 Tip: If you have lunch at the restaurant at Point no Point you are granted access to there stunning views, easy trails and beautiful beaches and if you choose take a seat down at the covered fire pit on the beach and relax a while.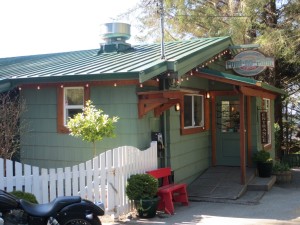 "Upon arrival we were warmly greeted and handed the keys that would open the doors to our escape from reality, at least for a few days!"
Whether you have planned a Romantic weekend away, a reunion with friends or a change of scenery for your family, this is the perfect place. From the more spacious and luxurious Bridge House, which is there newest addition, to one of the rustic log cabins that have more than enough room and amenities to make you feel at home.
Note: Bring your own breakfast as that is not provided at the restaurant.
Parked and eager with anticipation of a weekend of pure relaxation, we open the door to be greeted by an abundance of rustic appeal. With the log burning fireplace and bubbling hot tub perched on the deck, the spectacular views of west coast water front truly calm your sole. The sound of Jacobs creek flowing down to boulder beach and the birds singing away causes my mind to drift into relaxation mode.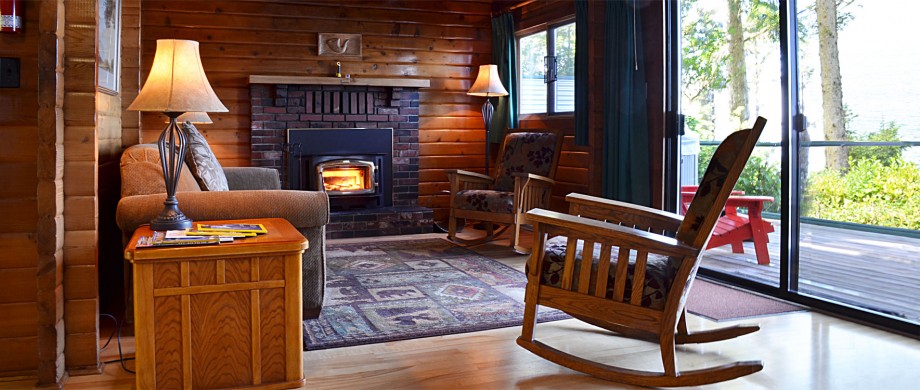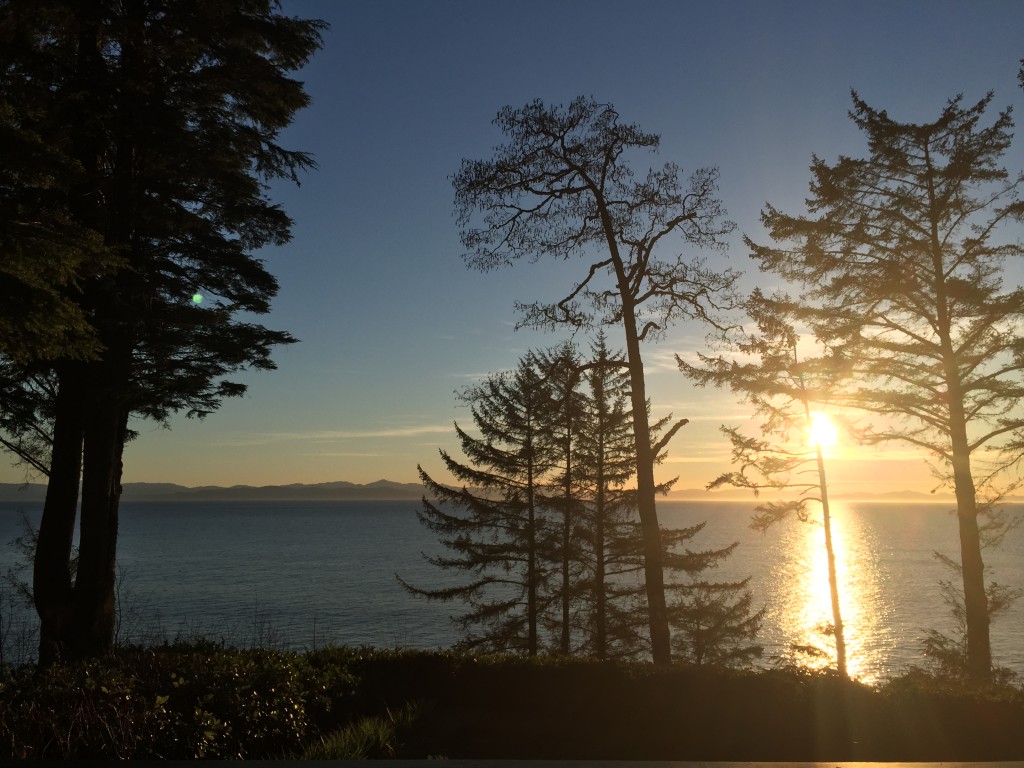 Each room has a kitchenette providing you the opportunity to create your own memorable dishes. I would recommend you bring your own coffee, sugar ect as only the dishes and cutlery are provided, I was surprised there was no microwave so just be prepared for that as well, just so you are prepared.
I'm Hungry!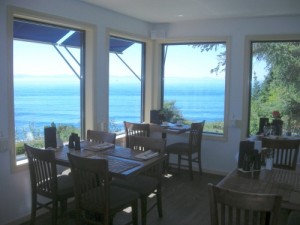 The reception house is where the quant restaurant is located. With all the windows and light which floods in you do not feel confined despite its size. We enjoyed a lunch and dinner there, our lunch was fantastic, the menu was diverse and the food was wonderful. I enjoyed the mixed greens salad and added chicken ( I do think it needed more chicken), the vinaigrette dressing was delicious, if you are not incredibly hungry however I would recommend a half order as the full order is huge. Each table also provides binoculars to check out that eagle in the distance or the sea lion popping his head up to check everything out. 
Dinner was disappointing I must say sadly, things happen, but without going into detail we just felt shoved aside. They were not able to handle our small party of four after losing our reservation and had to squeeze us in when a wedding party was dinning. It took an hour to get our appetizers, which were alright but nothing to chirp about and by the time we wrapped up dinner we had been sitting there for three and a half hours.  I will definitely try dinner there again when we return as they were very apologetic. However I think the best plan of attack would be book early, when its not over crowded, enjoy the gorgeous sunset and retreat back to your room to enjoy the comfort of a crackling warm fire and bubbling hot tub.
"Our weekend was blessed with incredible weather!"
Our weekend was blessed with incredible weather and afforded us the option to explore the easy trails and several of the private beaches, some with sand and others with rocks to find hidden treasures.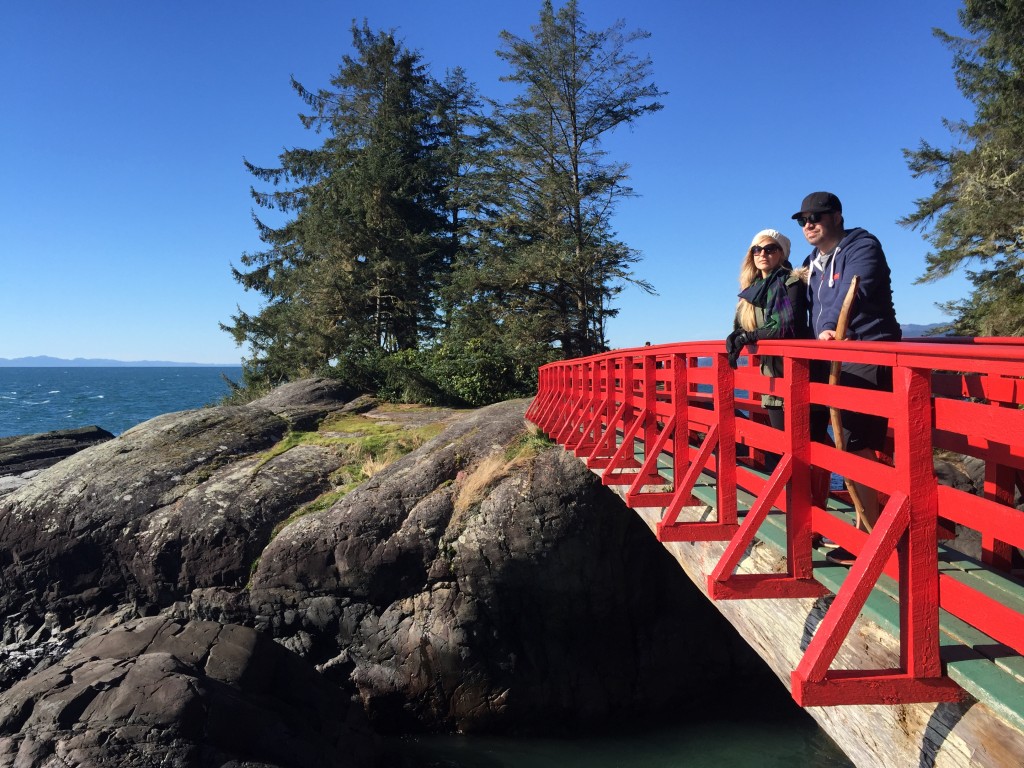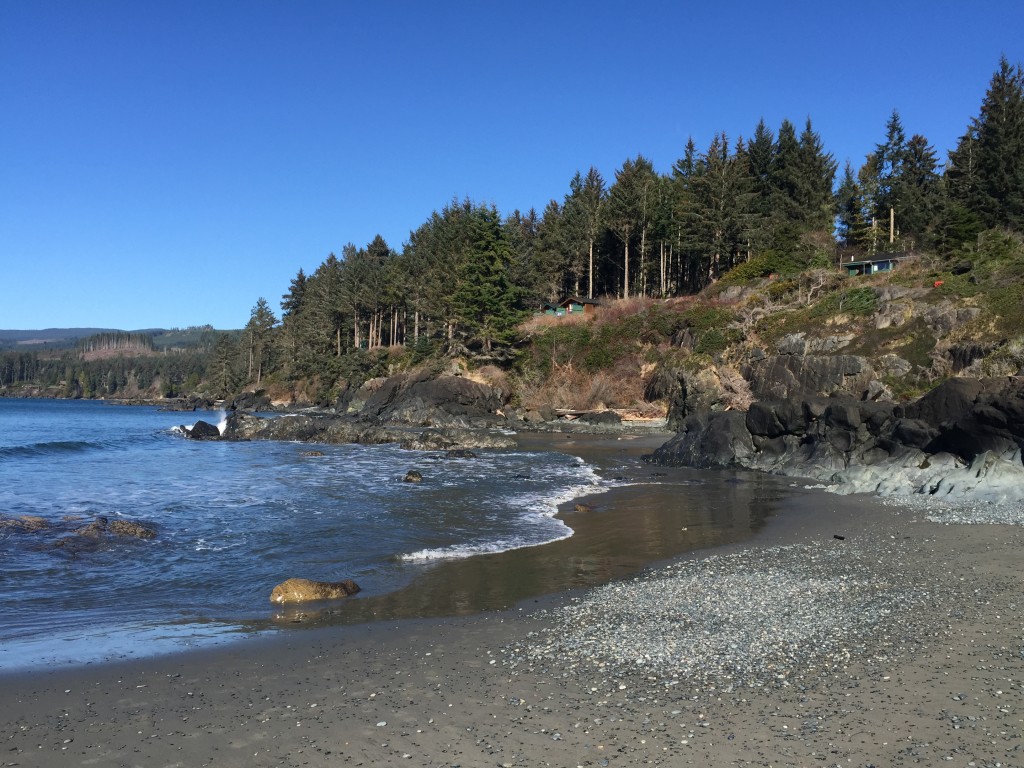 At the eastern most trail you can plop down to either tuck in out of the rain or in our case lye back in the Adirondack arm chairs and feel the warmth of the suns raise melt away any last stressed you me shouldering. Feeling a wee bit nippy out than light the fire pit located in this sheltered lounge area, warm those hands, toast the mellows and bask in the moments of a perfect day.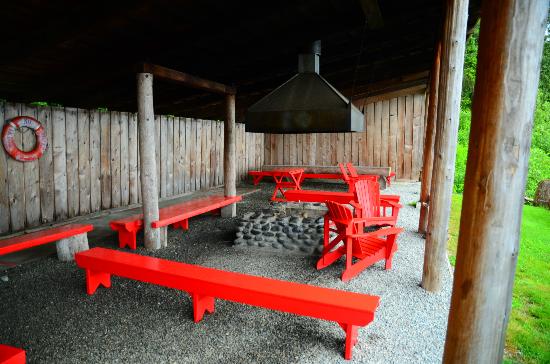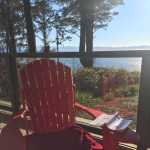 If you are prepared to shelve that crazy, hectic, high speed world we live in and pop the cell phones and computers away to pick up that book you keep meaning to read, this is another word that so easily be accessed and so desperately needed for many of us.
"Point no Point we will return and next time I will try the spa services!"

Thank you!