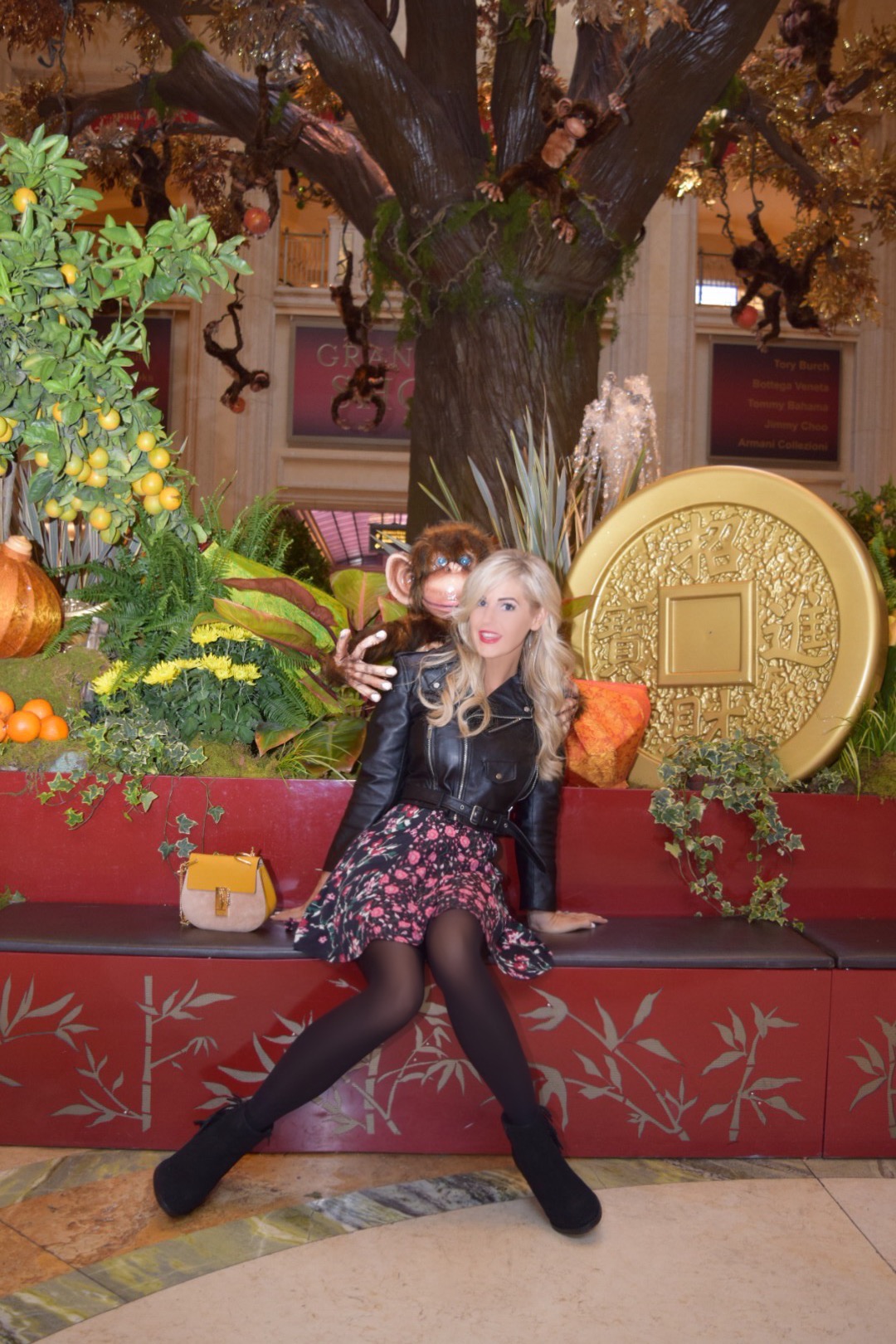 This was our first full day in Las Vegas and I was very ready to get my shop on. Besides the incredibly large array of shops you can spend your time and money in, there are many fabulous things to do in Vegas.
I think people sometimes have a preconceived notion, that Vegas is all about the party scene and gambling, however, these are not the only options available. I have had some incredible meals, seen some unbelievable shows, been to beautifully unique places and watched stunning sunsets.
The only time I would not recommend going to Vegas, is during some of the largest conferences of the year, which are all in January. The best time of year to go is early May, the temperatures are perfect, the summer crowds have not started to arrive and the prices have not yet been inflated.
Now, back to the shopping if you don't mind:)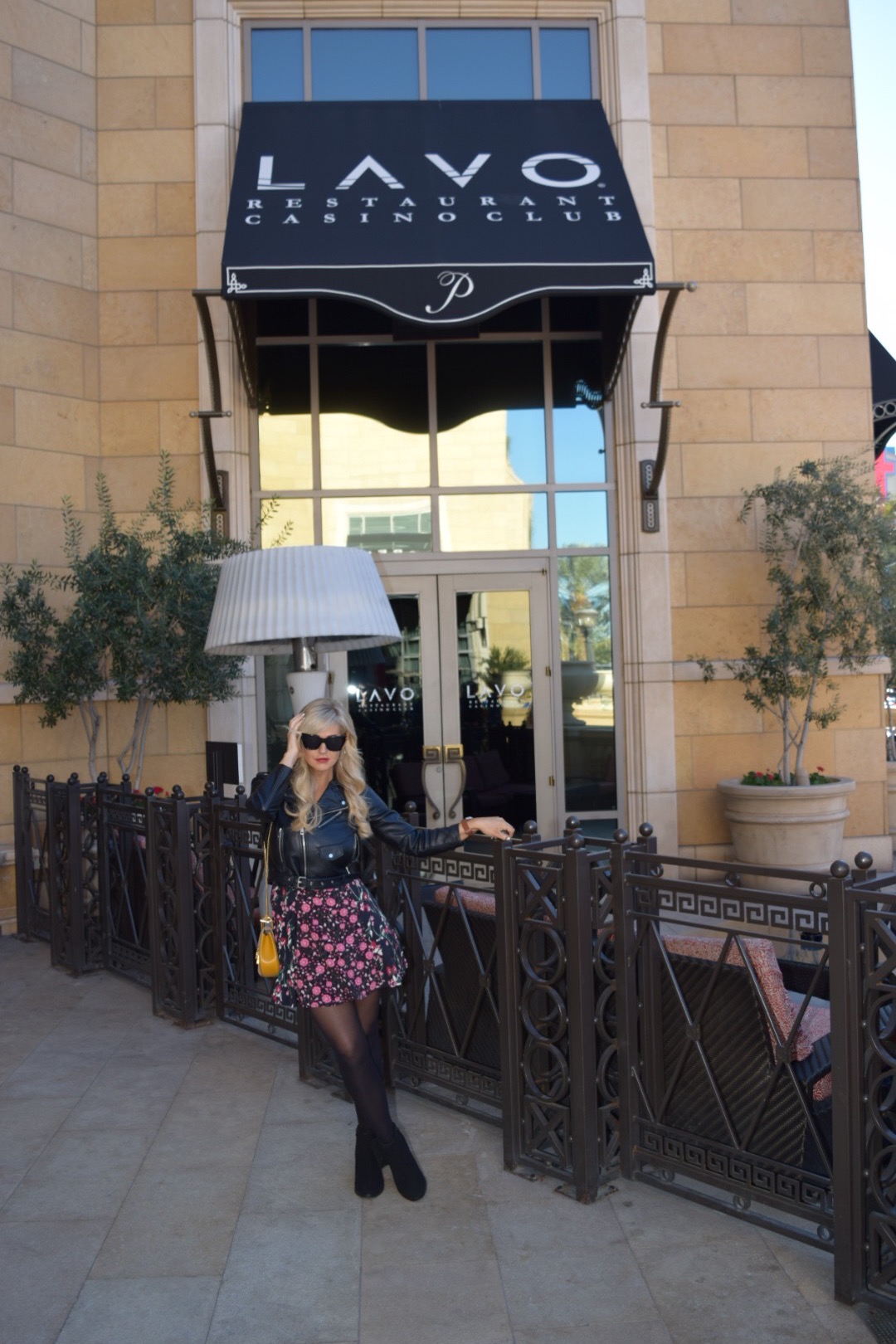 I am always amazed and in awe, when I see girls with sky high heels, walking around for hours, from shop to shop. I personally cannot do it, so today, knowing full well I would be covering a lot of ground, I leaned towards more comfortable options.  I chose an adorable mini dress, fabulous cropped leather jacket, an amazing cross body and the perfect pair of ankle boots.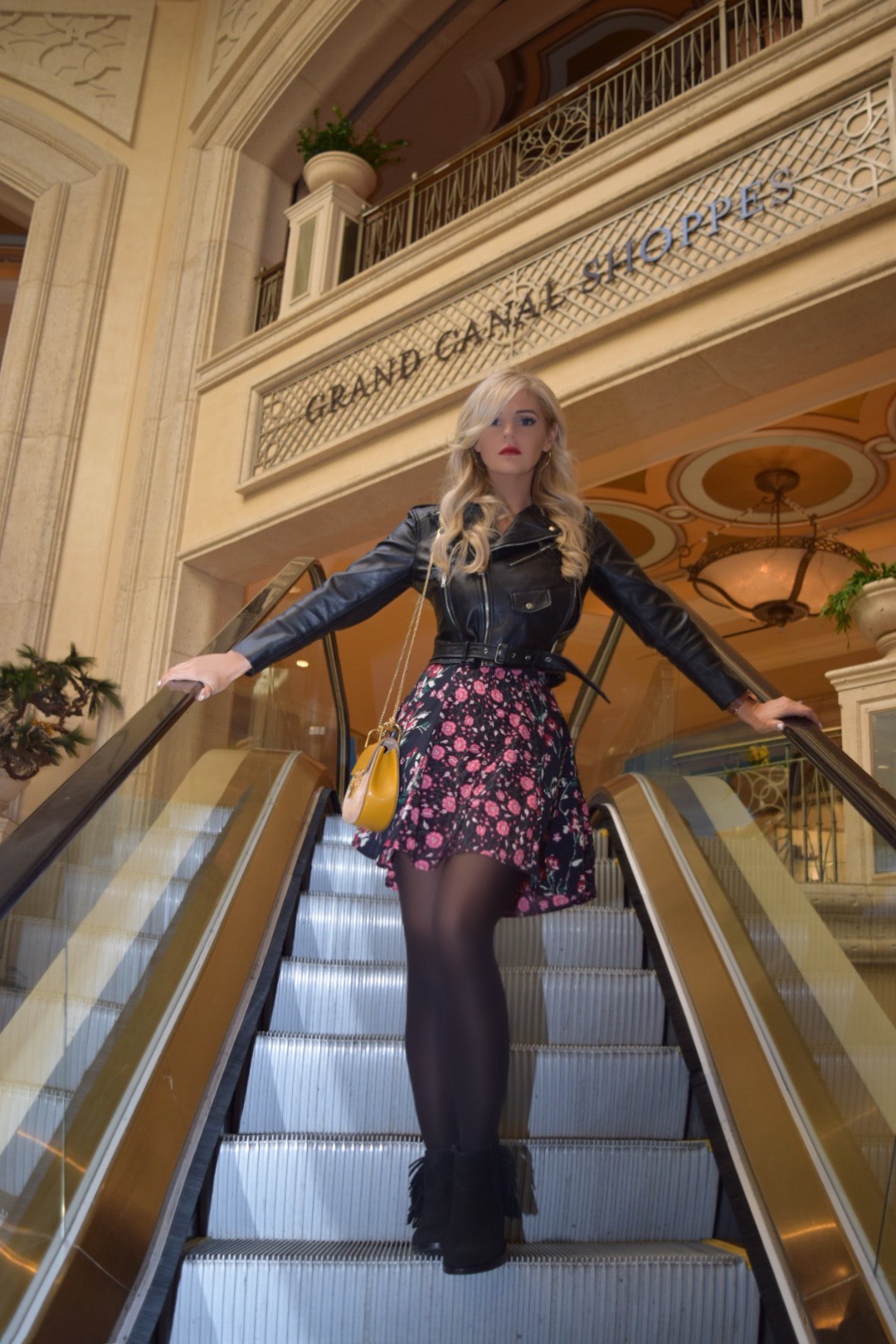 If you follow along you know I have an infatuation with leather jackets and I have to admit this particular one has been on repeat. The cropped length is incredibly flattering and you can really never go wrong with leather.
This jacket is from Zara and you would actually be surprised to learn that is it faux leather. In person, it is hard to tell. It is smooth like butter and the zipper detailing is perfectly placed and runs smoothly.
Above everything else though, I adore the 3/4 length sleeves.  If you have a gorgeous time piece you would like to show off or the perfect stack of bracelets, they will be on display for everyone to admire.
I am 5'7, with a 34C bust and the small fits exactly where it should. For under $70 dollars it is a must have piece.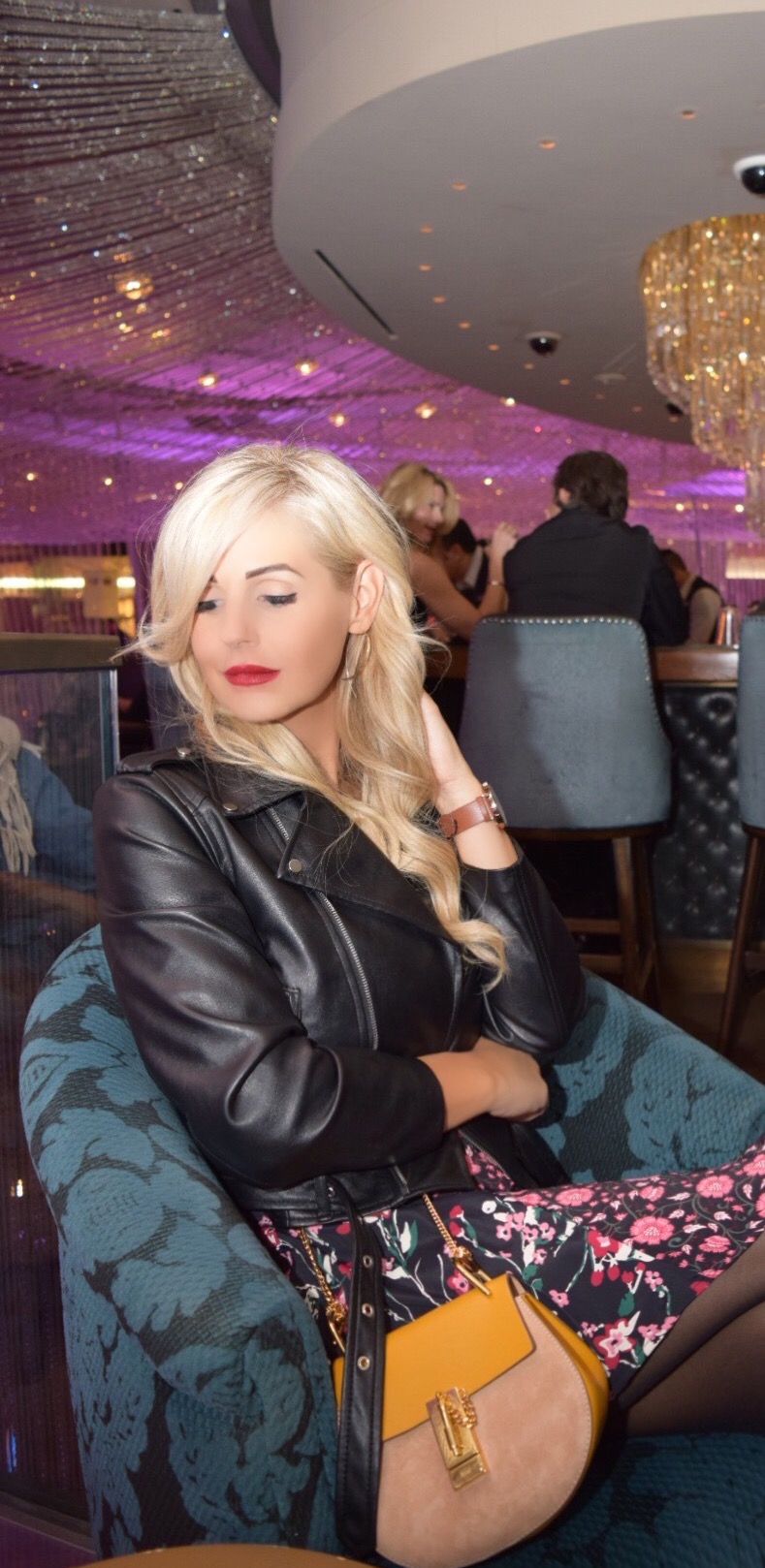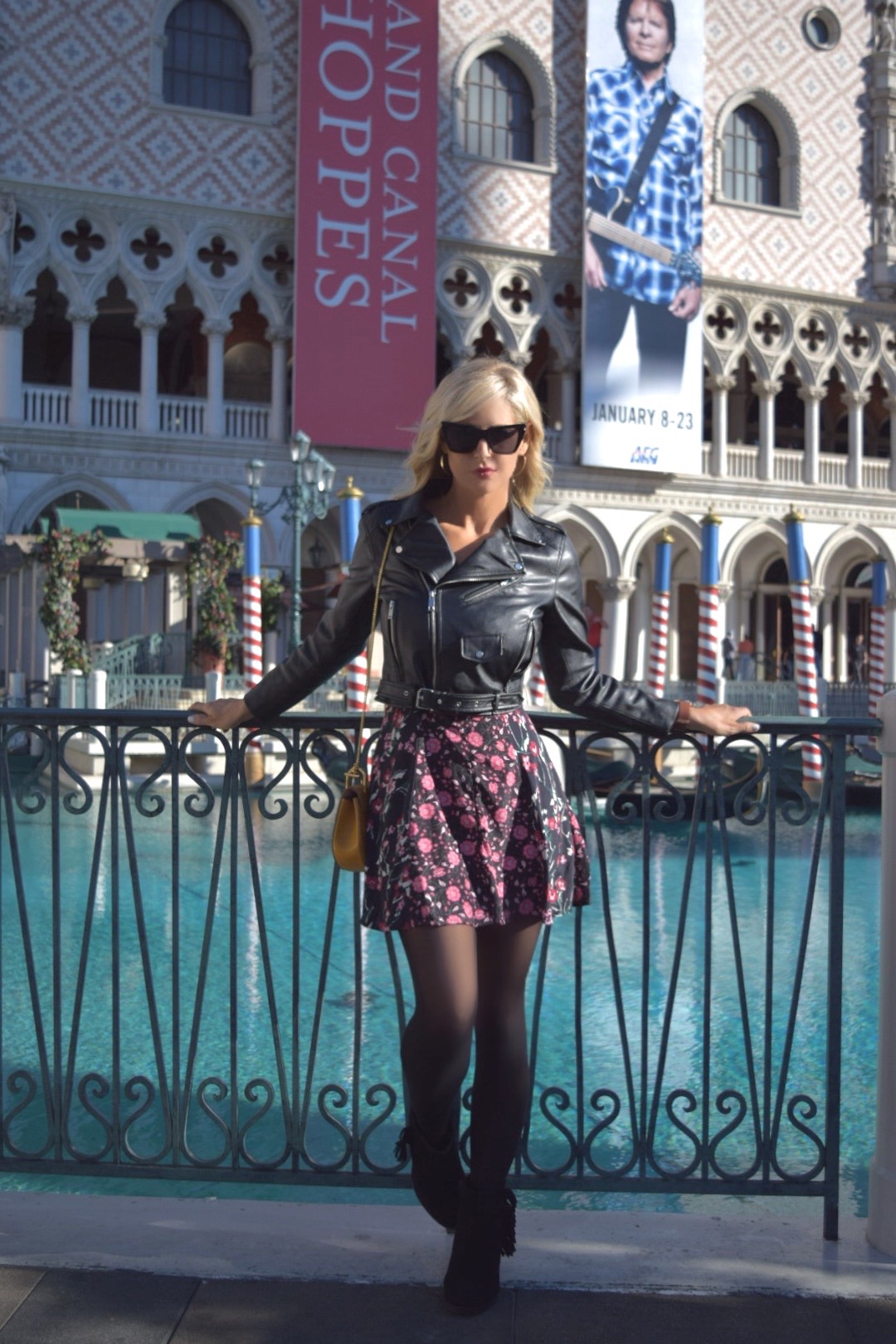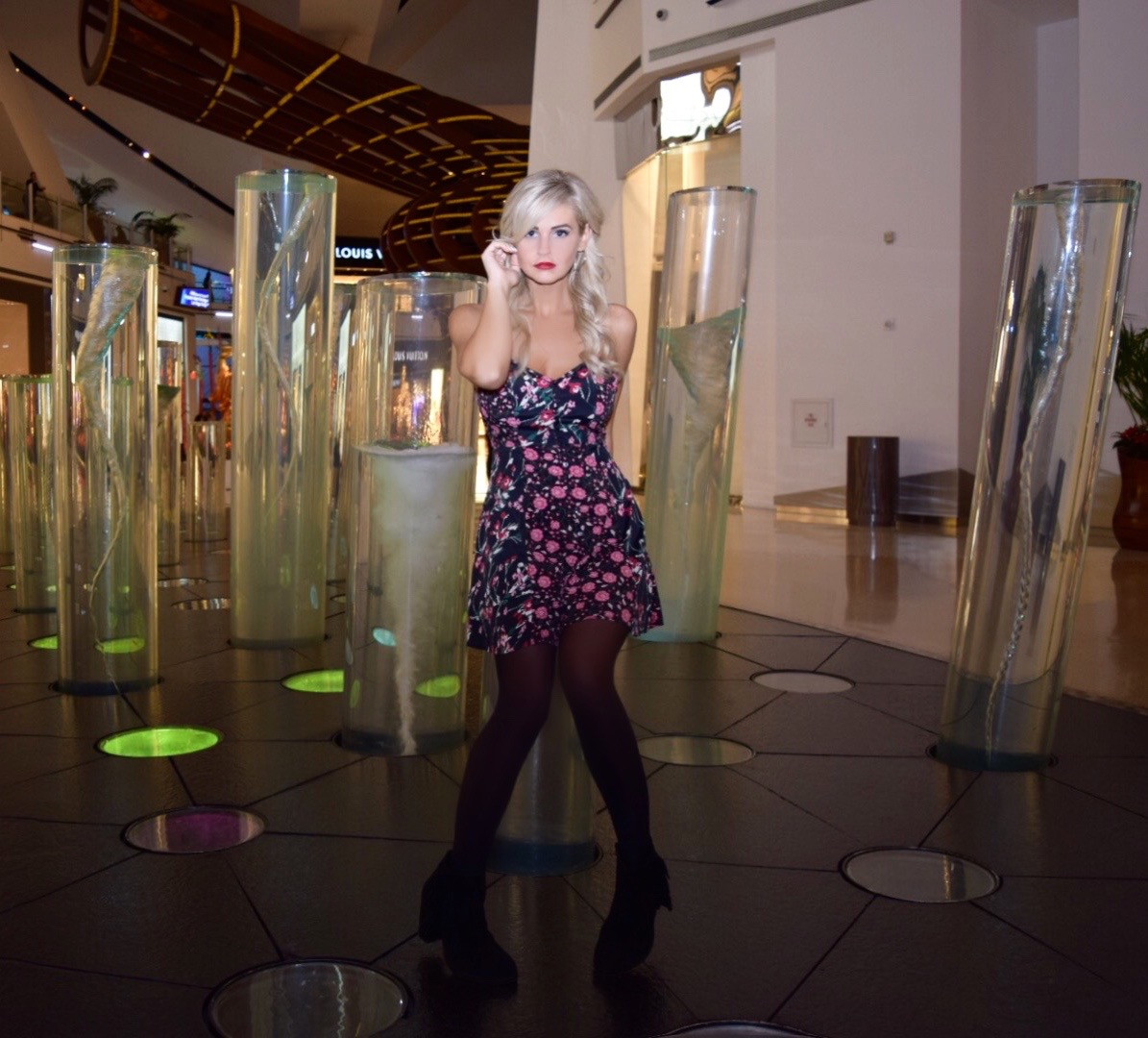 Hiding underneath, is this sweet mini dress from Revolve Clothing. This dress brought me back to my high school days. With the sweetheart neckline, button up detail on the front, spaghetti straps and lace up back, it has an innocence about it, with a 90's flare. The floral detailing is bold and colorful, worn with or without tights, with flats or booties, you really cannot go wrong.
I am wearing a medium and was able to cinch the waist in with the lace up back, absolutely perfect for an hourglass figure. With the adjustable straps and hidden side seem pockets, this one checks all the boxes.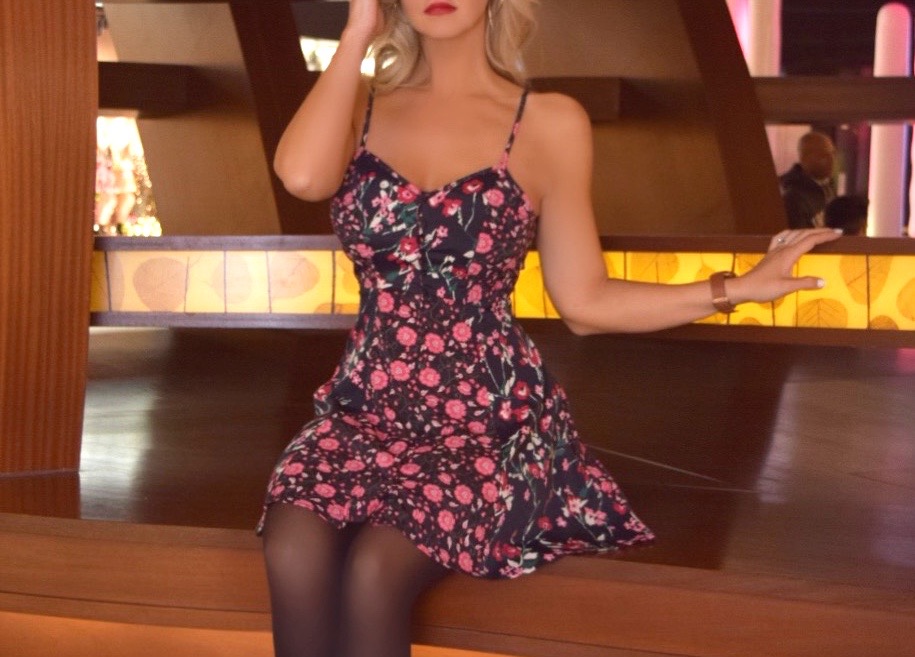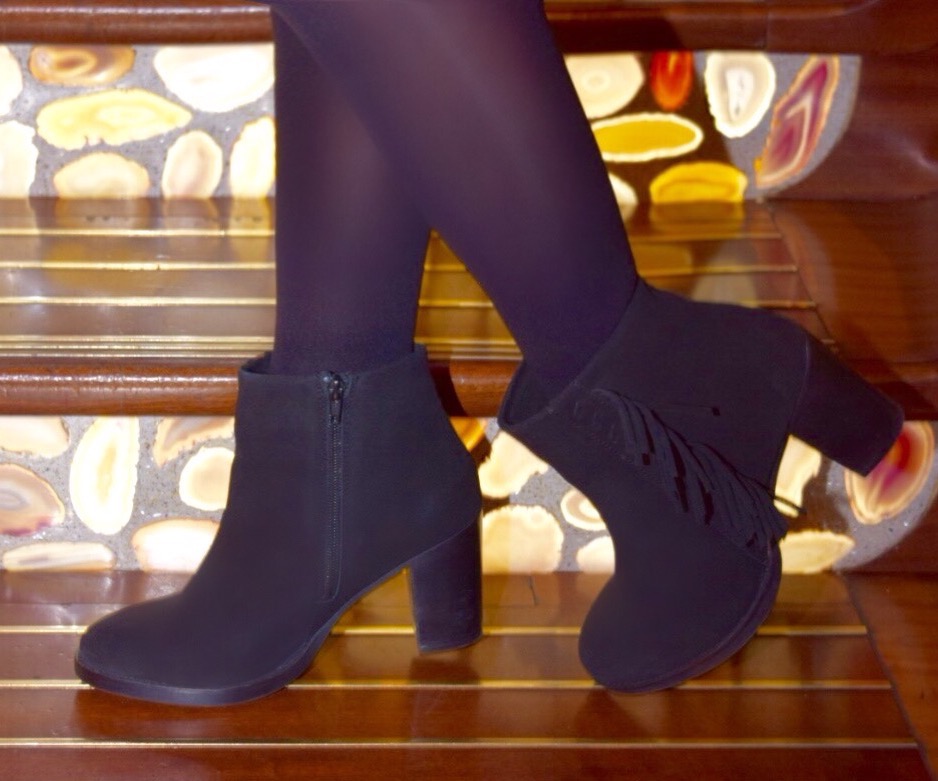 Last but certainly not least, these booties made my entire day walkable and comfortable. I am quite picky, I must admit, when it comes to shoes I know I need to last in, all day. I have slightly wider feet and most shoes I can only wear for a few hours. These booties are going to be another item in my wardrobe that are on constant repeat. They fit true to size but are slightly wider, so if you have narrow feet, I would order a size down.  I am definitely purchasing them in the color chestnut as well.
Thank you for following along, I hope you have enjoyed todays post and will stay tuned for more to come.
Carly Elisabeth xx
Dress: Revolve Clothing
Jacket: Zara (Coveting this one)
Booties: ASOS (more narrow option I love)
Purse: Chloe Mini Drew Cross Body (Love this one as well)
Sunnies: Nastygal
Watch: Christian Paul
Lipstick: Nars