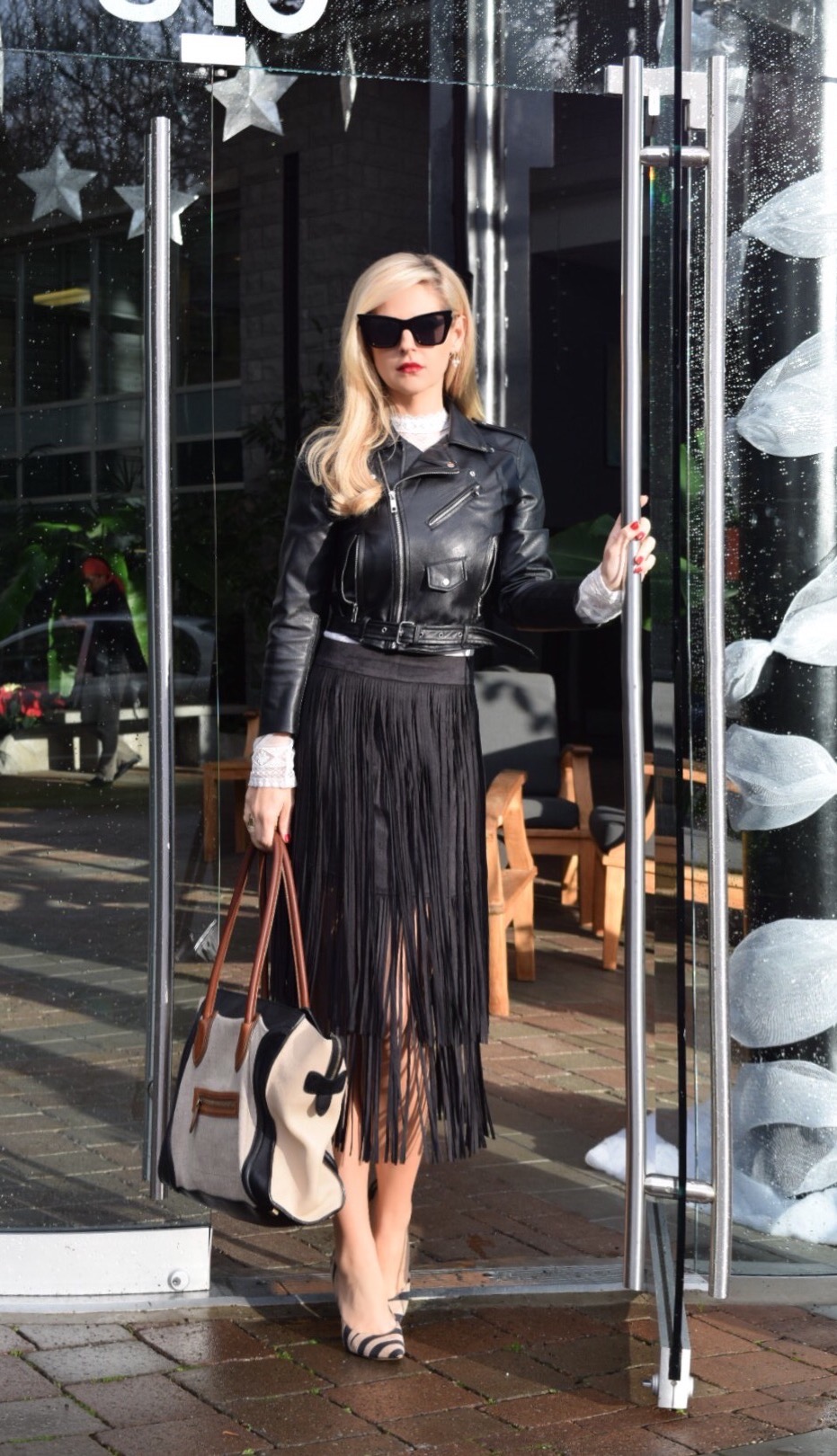 Do you ever look back at a picture and realize you look nothing like you thought you did?  How I am feeling seems to always be written all over my face. Today when I was going through the pictures, I realized, I looked exactly how I felt.  It was a combination of frustration and grey sky blues.
I adore this outfit and have been looking forward to sharing it for some time. However, the weather has not been on my side for a few weeks. So today, my amazing husband and photographer attempted to capture some beautiful images, indoors.
We opted for the atrium in the Parkside Hotel and Spa. If you are visiting Victoria or are a local and want a wee break from the norm, I would highly suggest you give them a try. All and all I think my husband did a great job, even with the frown on my face, which I truly did not realize I was doing.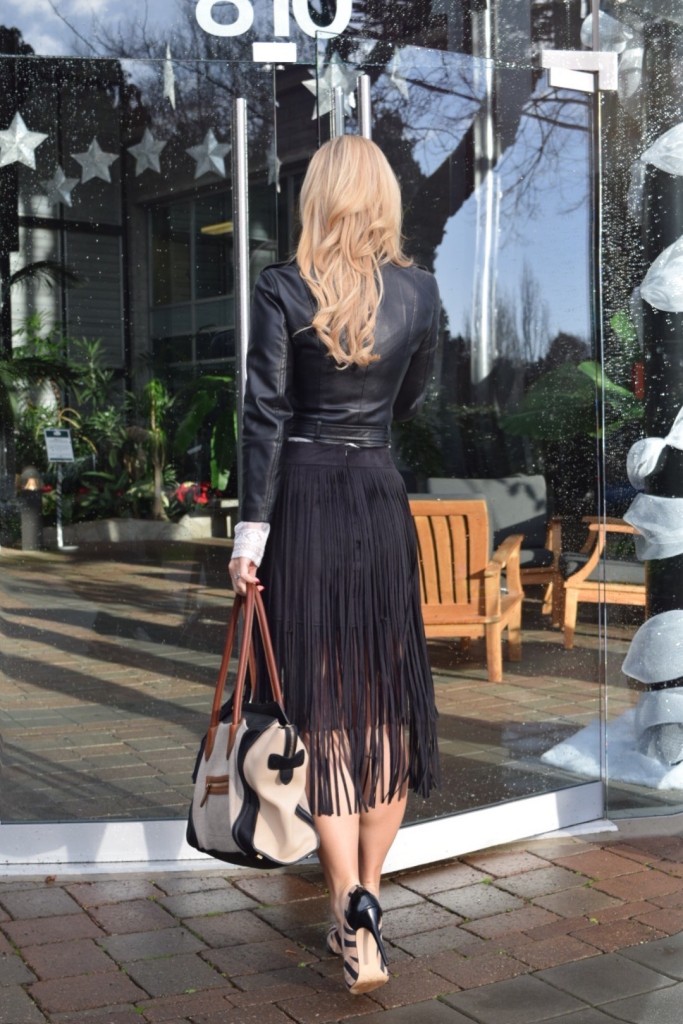 This outfit all started with this fabulous skirt from Zara. I am a sucker for fringe, as you may know, if you have read some of my previous posts. This was another rare occasion when I actually purchased something in store, not online. However, if you are going to order online, Zara is the perfect place to do so. The quality is always there and with no hidden shipping fees and extremely fast delivery, you cannot go wrong.
I adore the suede fringe combination, it drapes wonderfully, without the added weight leather fringe skirts have. It is very soft against your body and flows gracefully, mimicking your movements. The mini skirt lining adds that hint of sexiness and exposure, while the length of the fringe teases the eyes of your audience.
Worn with a delicate lace top, sexy crop top or a luxurious sweater, this skirt will be a new favourite, I promise.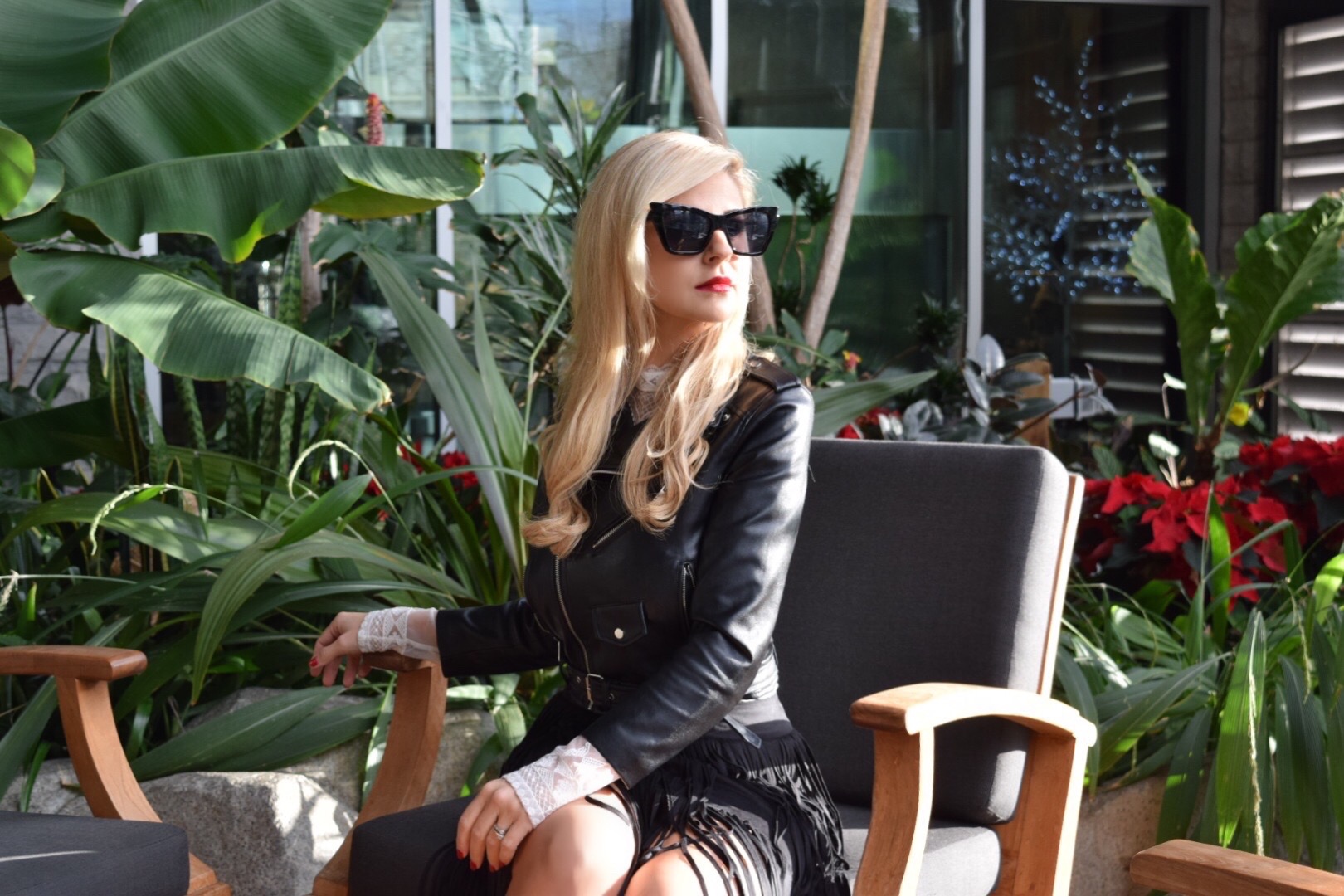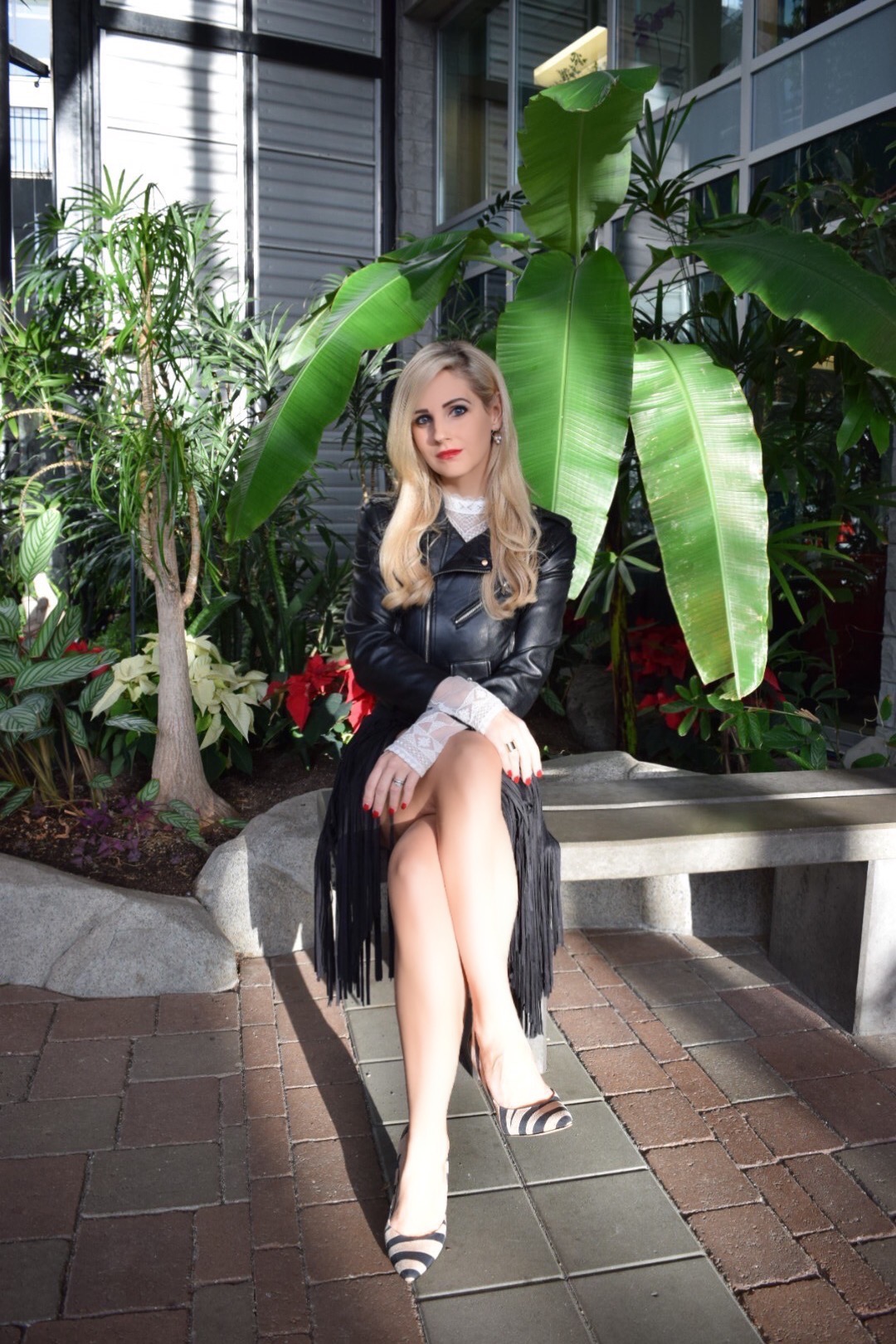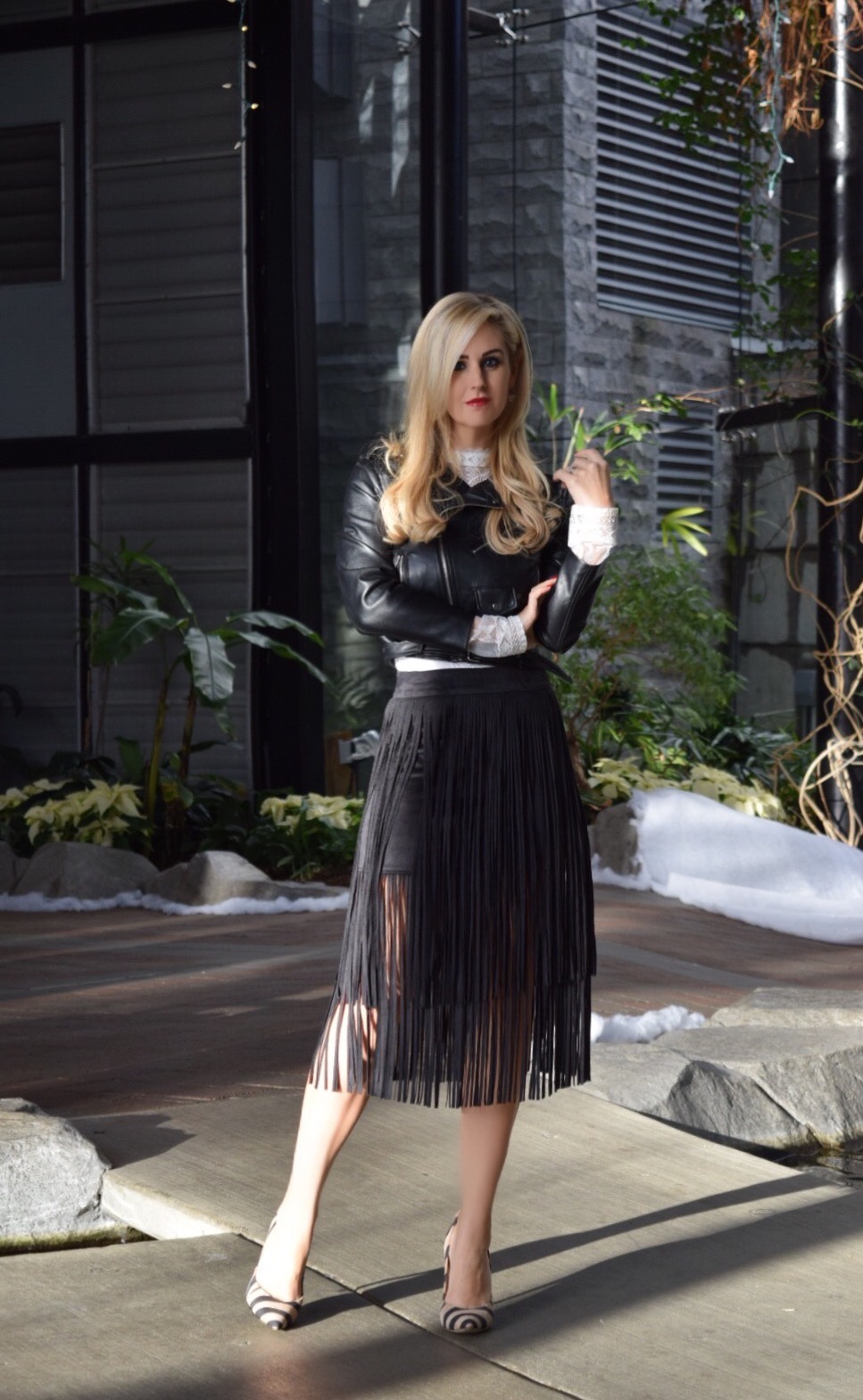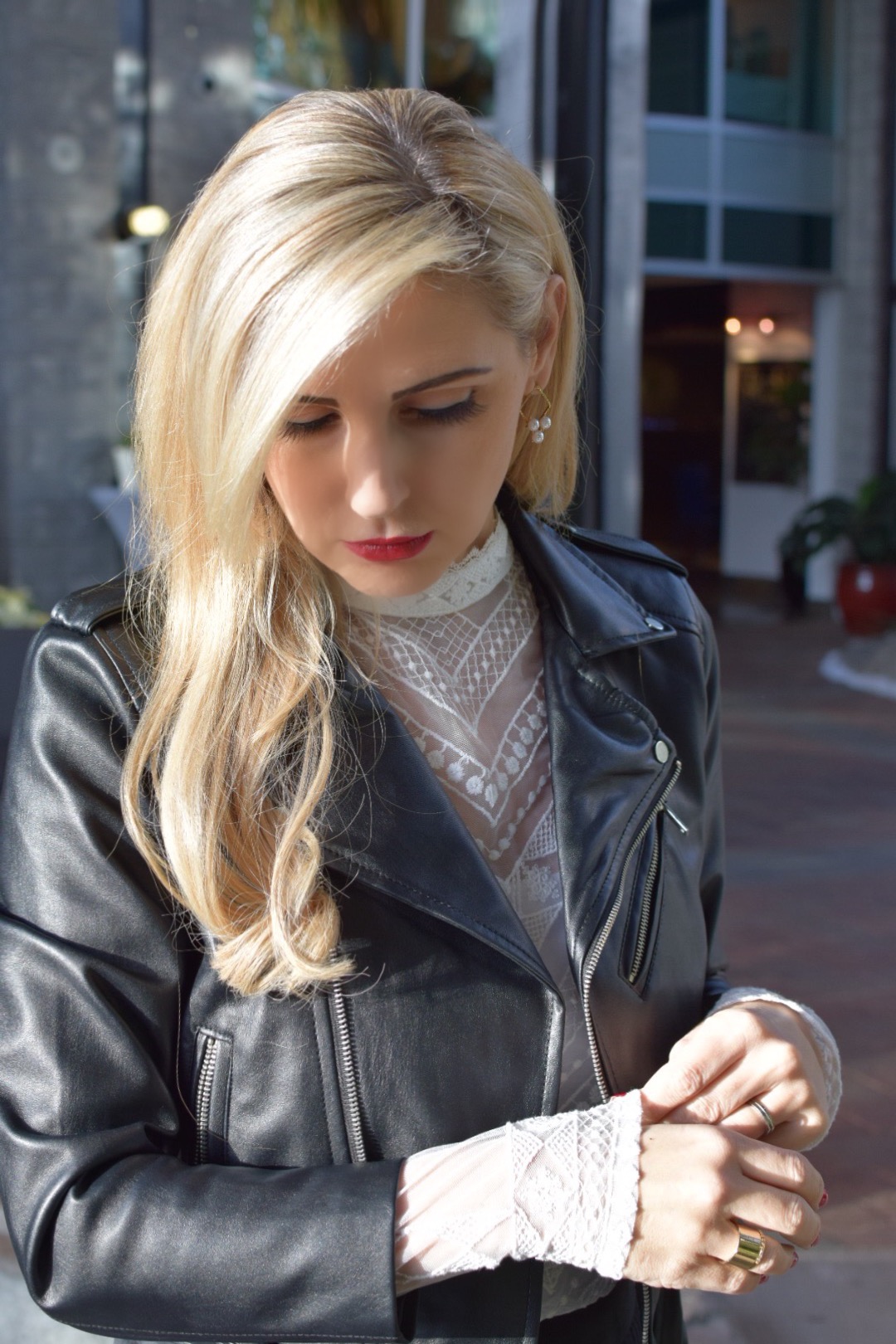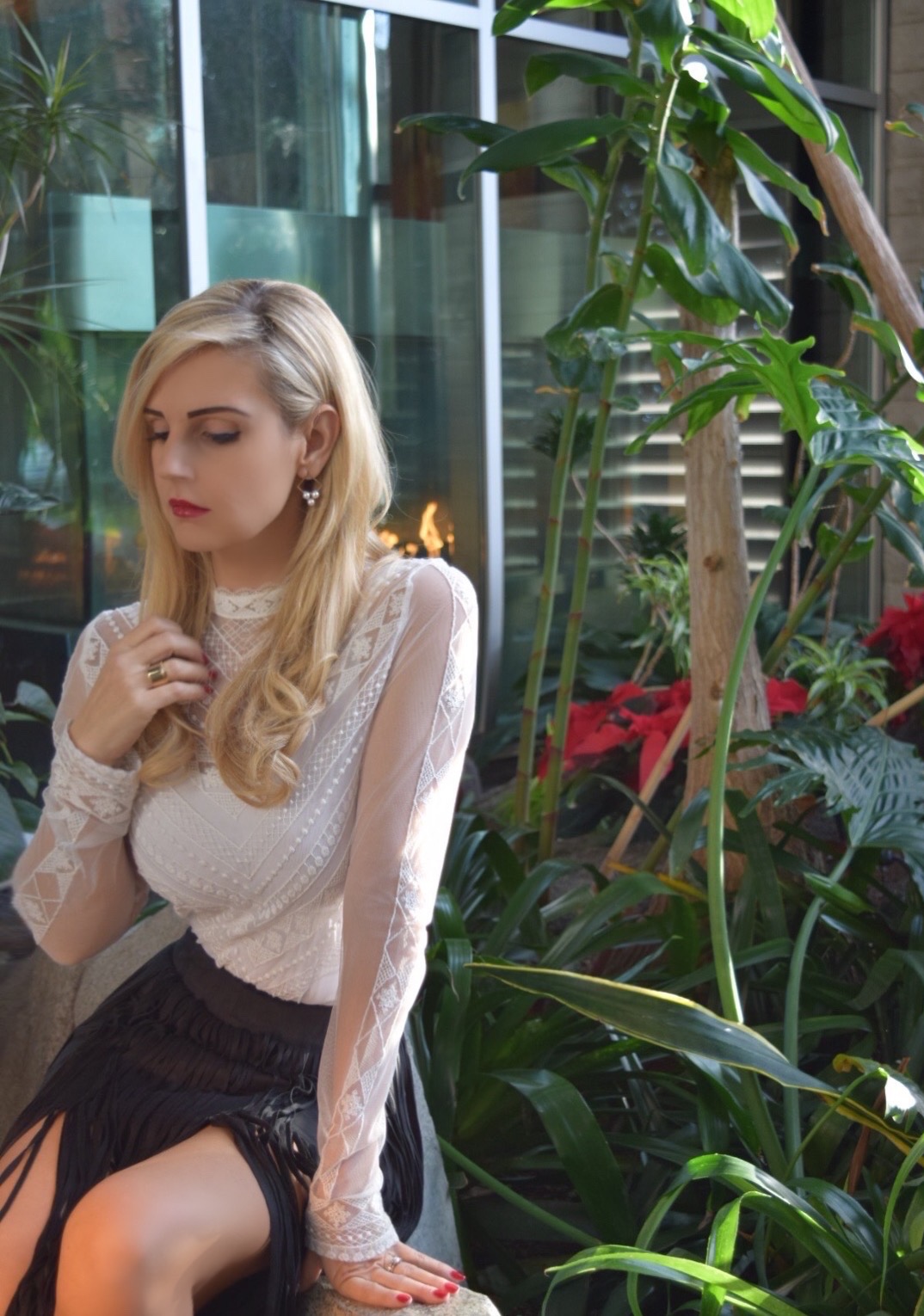 I fell in love with this dreamy lace top the moment I saw it! I think what makes it so special for me is the beautiful, classical, elegant shape! Feminine and delicate, yet so very polished and sophisticated! Basically, everything I could hope for and more!
I love finding those items that transition from day to night with ease and pair with everything from casual to dressy and everything in between!  Worn with high rise denim jeans for a retro feel or with a billowing tulle skirt, the options are endless.
This was my first purchase from Urban Outfitters and I was very pleased. It fit exactly how I had hoped, it arrived quickly and there were no hidden costs. What I would caution is be aware there is not much stretch, so order a size up and have it fitted, if need be. I am a 36B and the medium fit me perfectly. I will be ordering from Urban Outfitters again.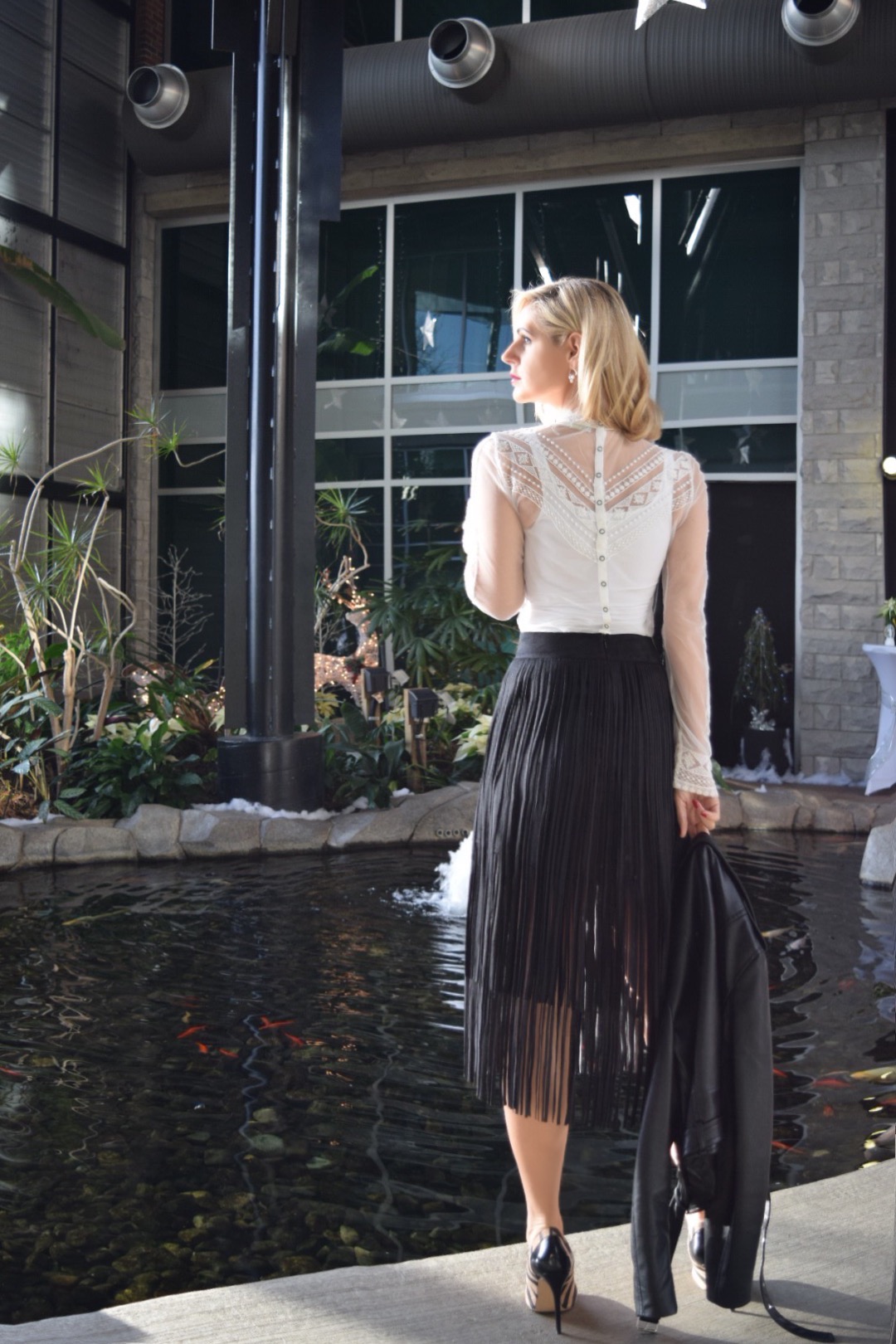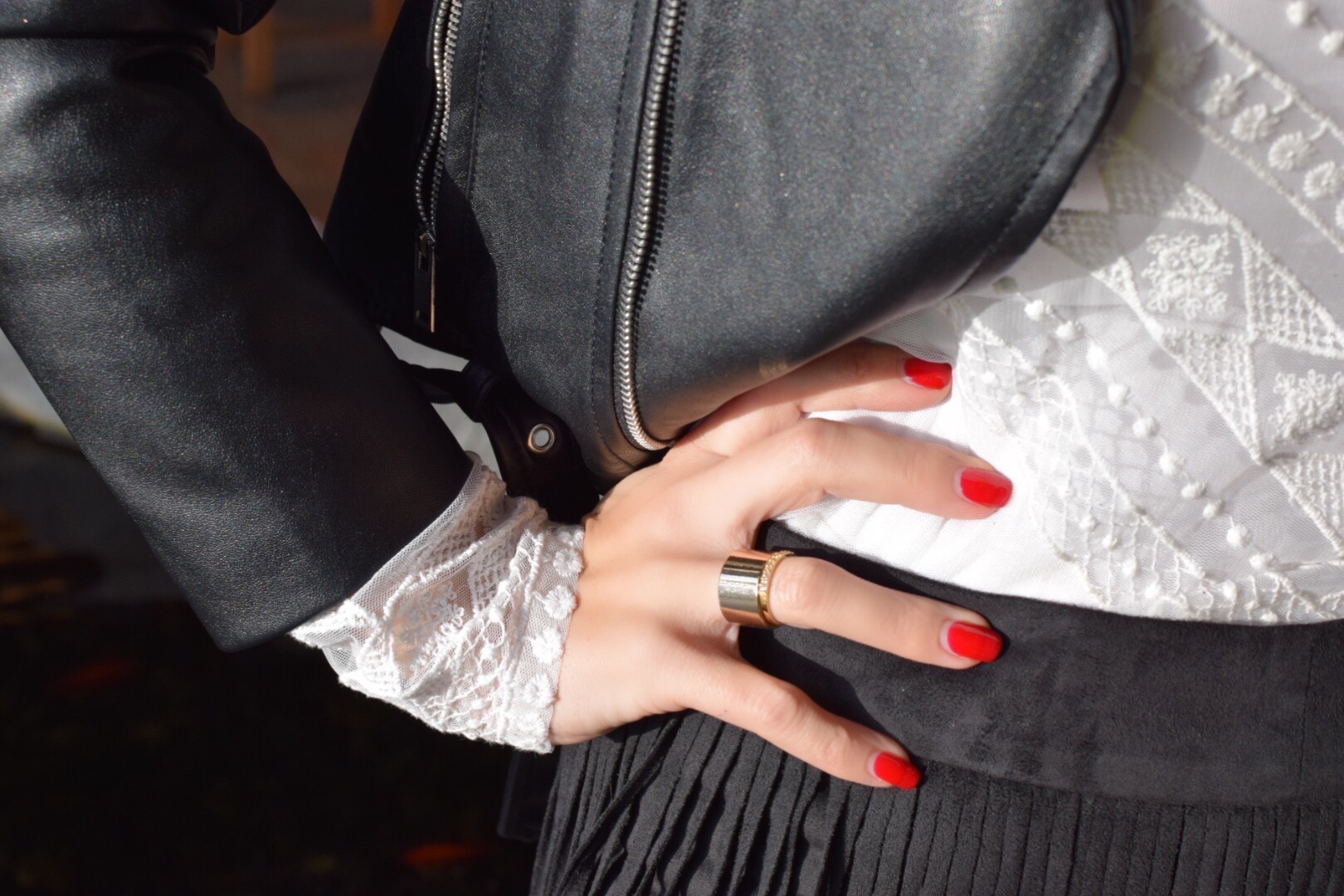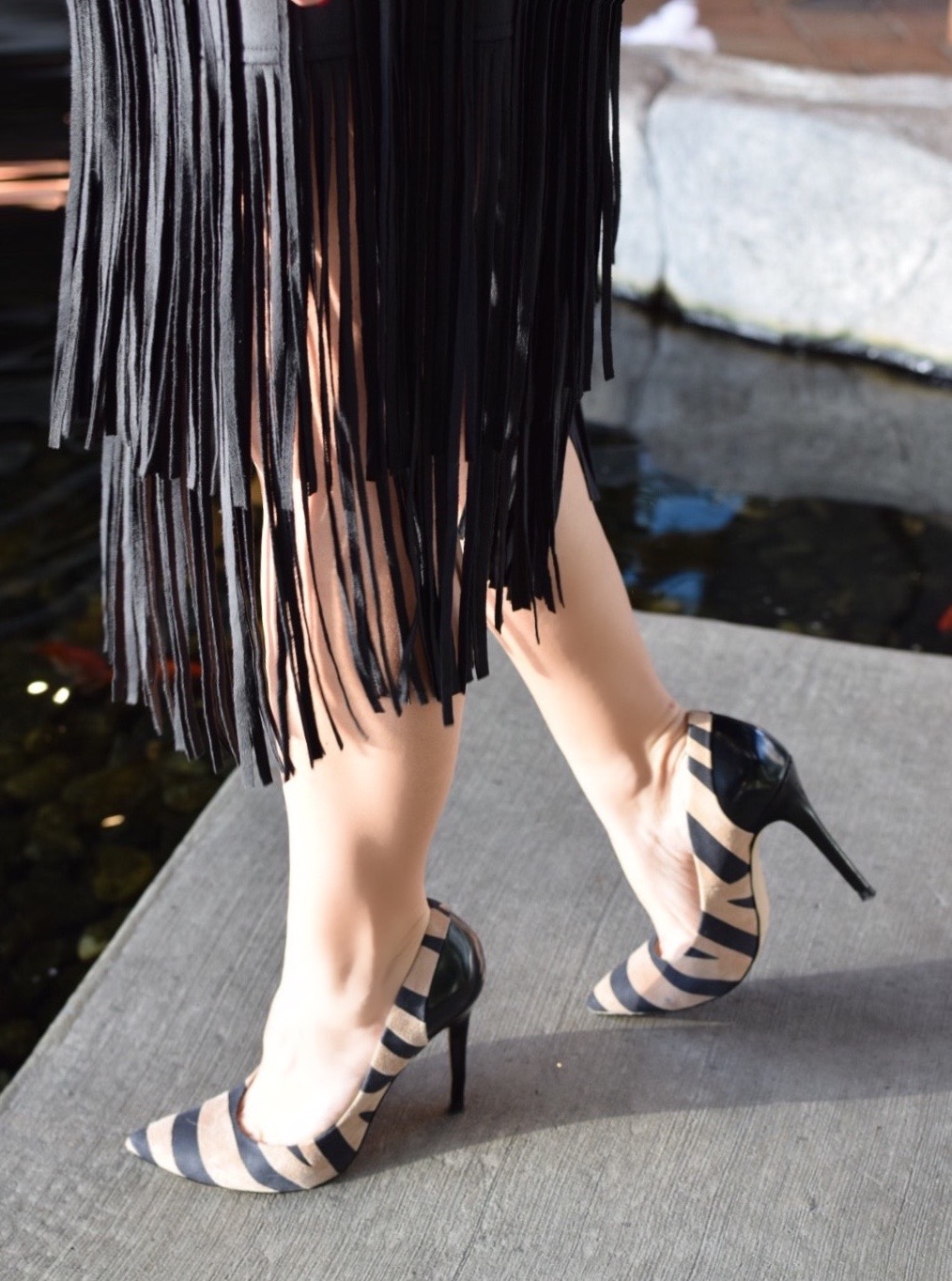 These shoes were made for walking. As some of you may know, these shoes are on repeat. Simply because they are incredibly comfortable, they make my legs look a mile long and the print is fantastic. Do not let these pass you by, trust me.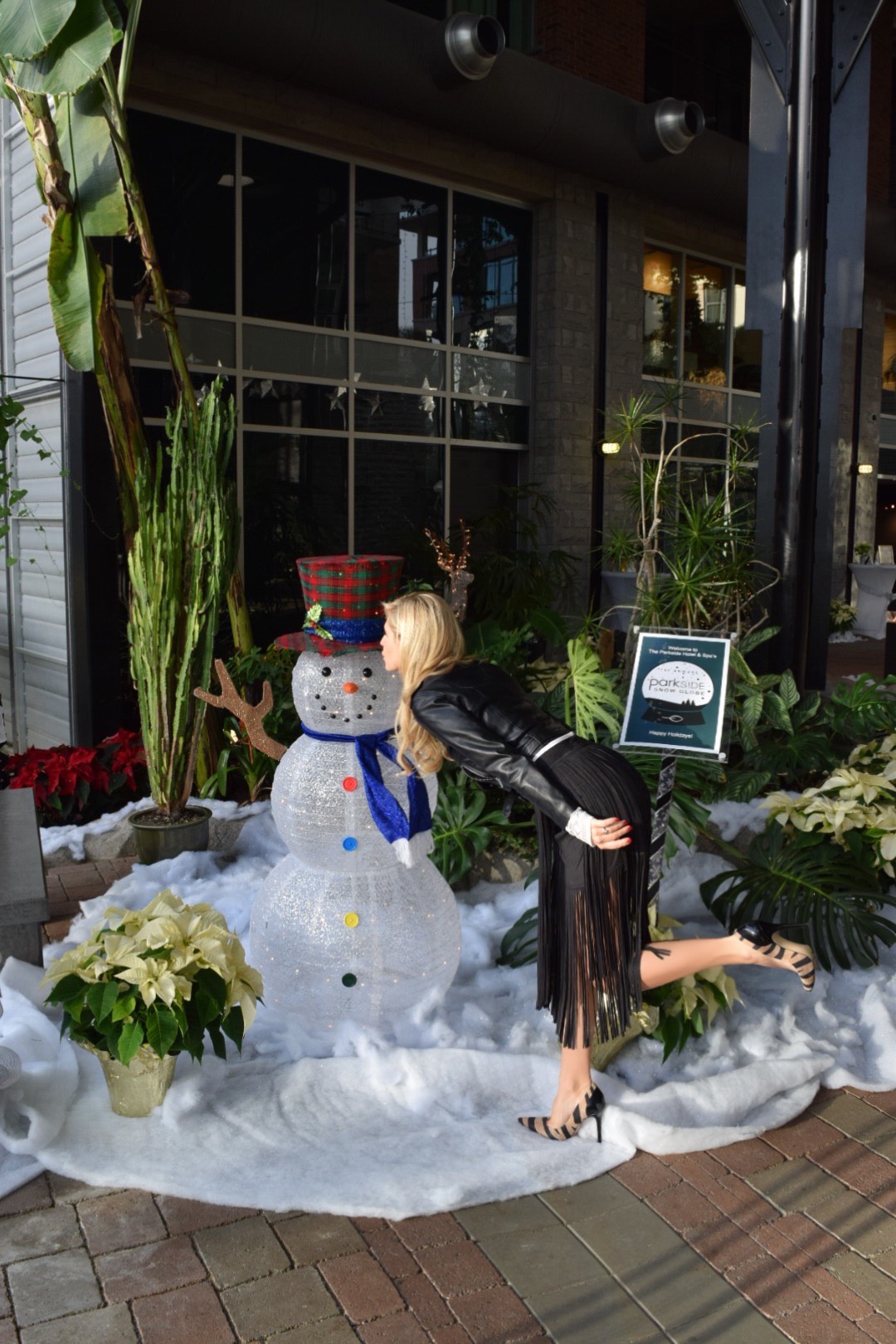 I think I go around kissing to many cute things, thank you Mr Snowman for letting me plant one on you today:) Have fantastic day everyone, I am keeping my fingers crossed for some sunshine and smiles next time.
Carly Elisabeth xx
Skirt: Zara (love this one to)
Top: Urban Outfitters
Jacket: Zara (I am in love with this one)
Heels: Zara
Sunglasses: Nastygal
Bag: Celine (coveting this one)