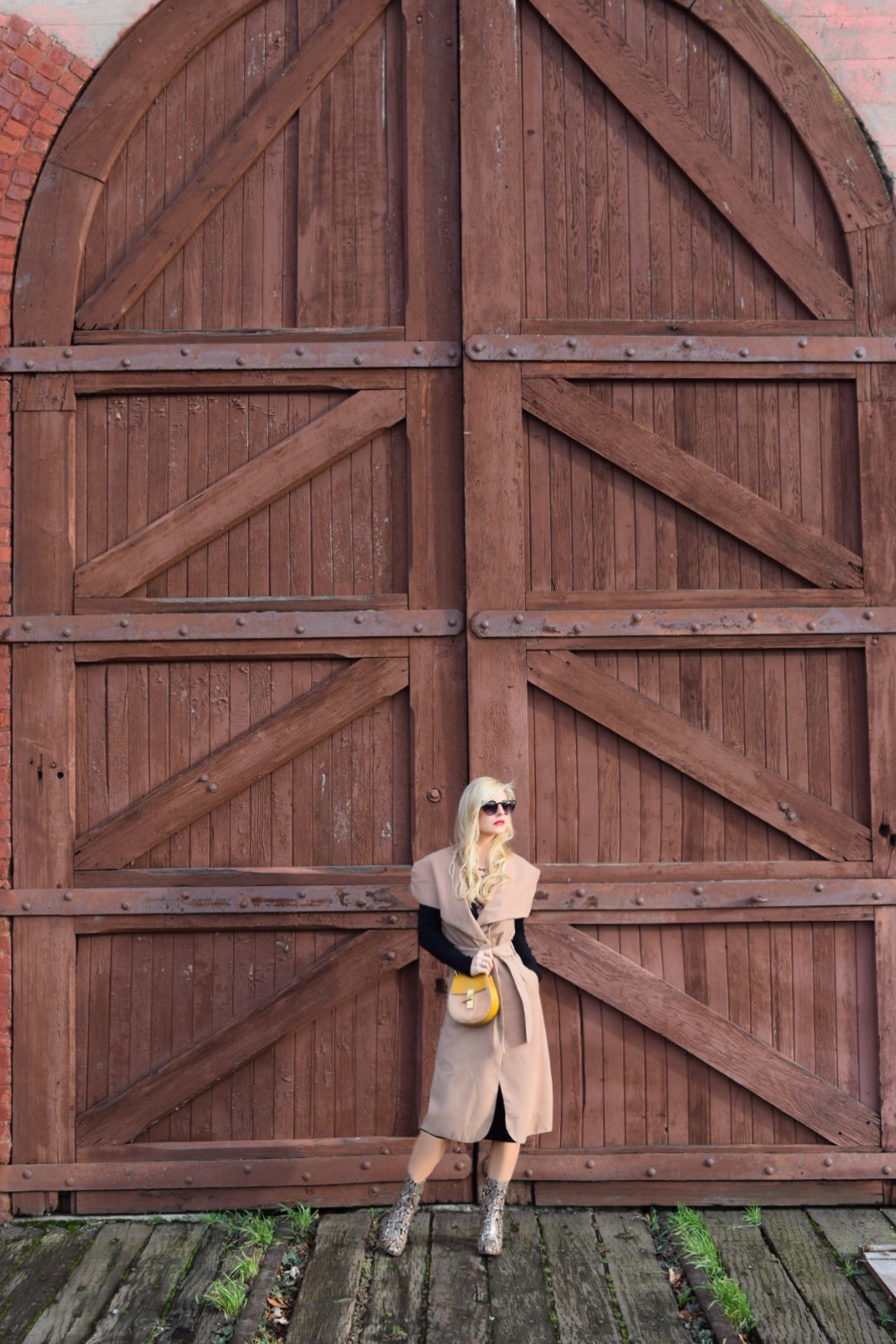 Thank you mother nature for giving us a break from the rain today. With the sun shining, we decided it was the perfect day, to get some shots at the abandoned E&N Russell round house.
The Esquimalt and Naniamo Railroad, began in 1883 by Sir Robert Dunsmuir, who built the line from Esquimalt to Naniamo, 72 miles to the north. Dunsmuir than sold the E&N to Canadian Pacific Railroad in 1905.
The Roundhouse located in Victoria is comprised of three sections: the locomotive roundhouse and two attached structures that housed various shop facilities for the servicing of steam locomotives.
The roundhouse is located on the site of the original 1886 railway terminus for Victoria and was designated a national historic site of Canada in 1992. If you love history as much as my husband and are curious to know more, click here.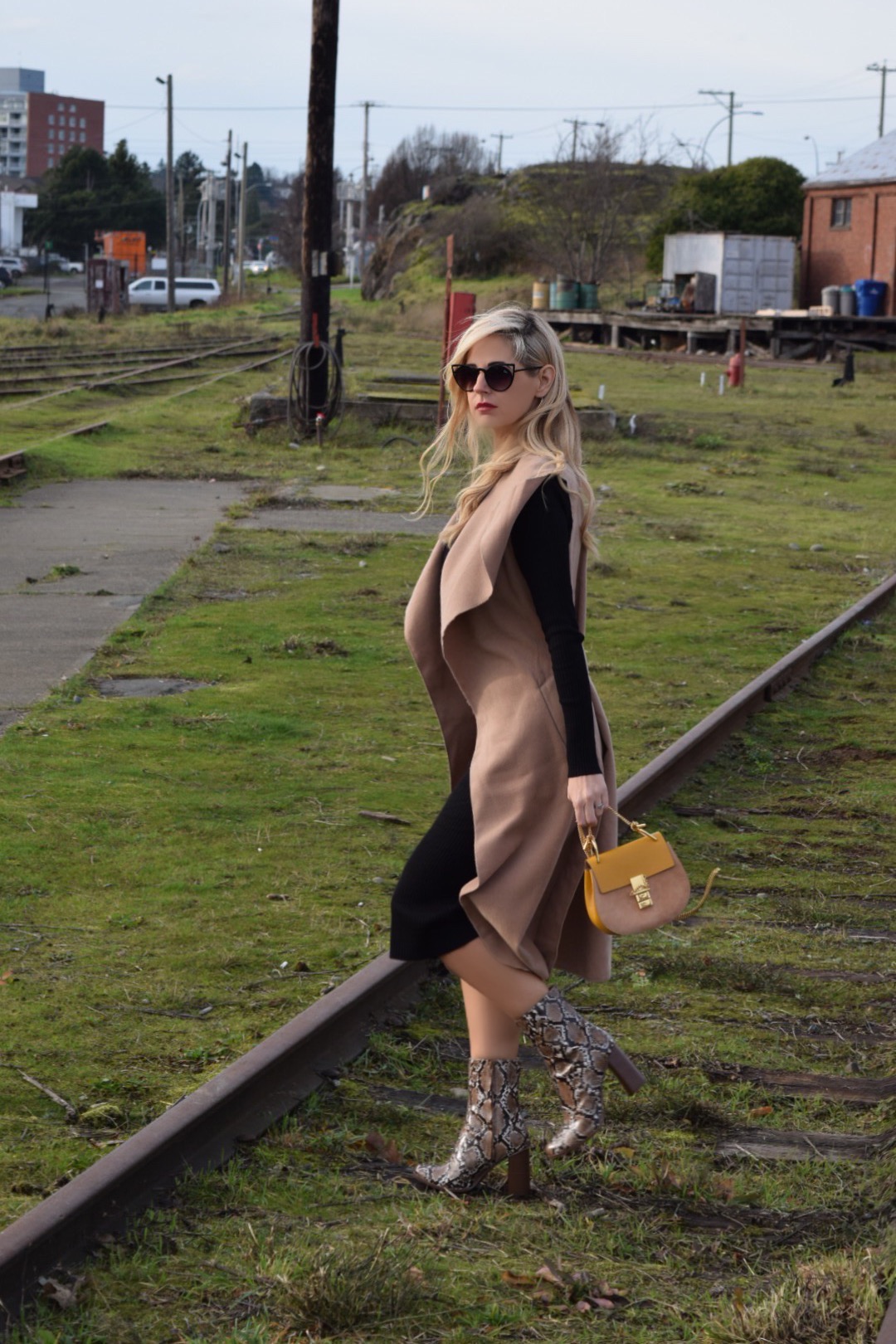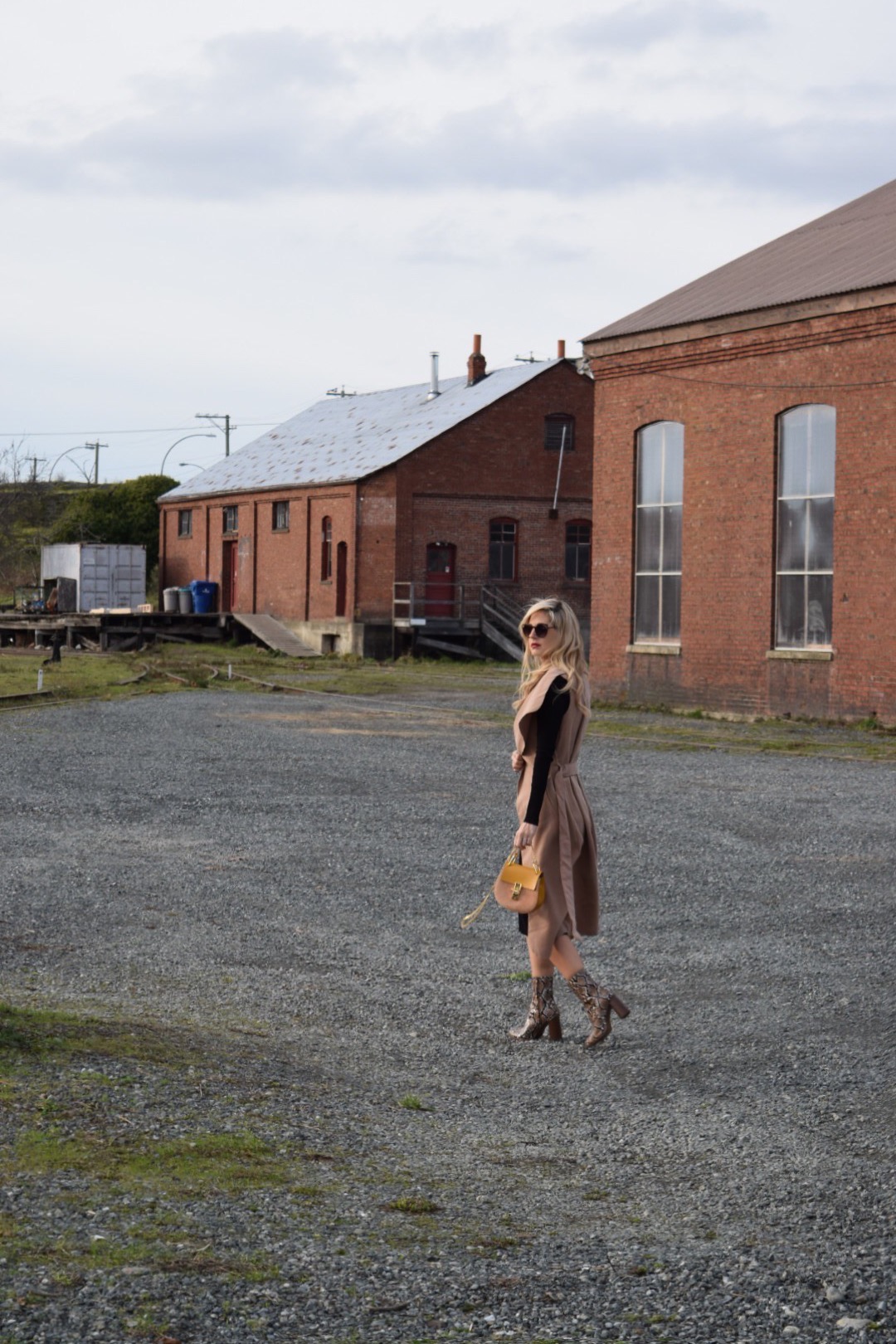 Now back to fashion my history buffs. I ordered this lovely belted waterfall vest from Missguided and I am in love with it. Aside from the fact that it is extremely versatile, it is incredibly soft, looks great tied up or worn loose and the length is perfect. For under $50 bucks it is a steal! In regards to the size, I did choose to order a size down, as it is quite roomy. If you plan to order online, you will be happy to know there is very little lag time between placing your order and the arrival. Very pleased with Missguided and I will be buying from there again.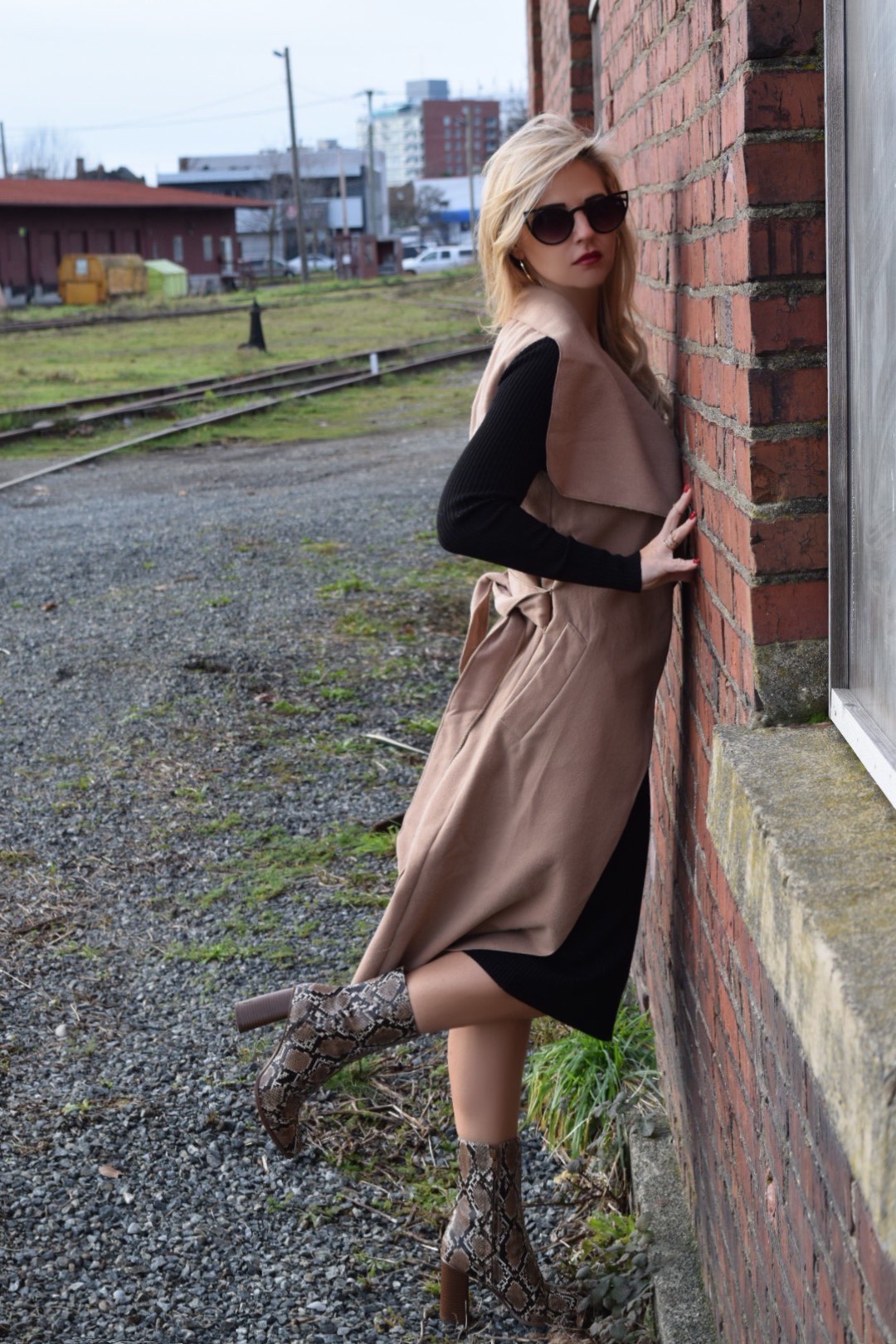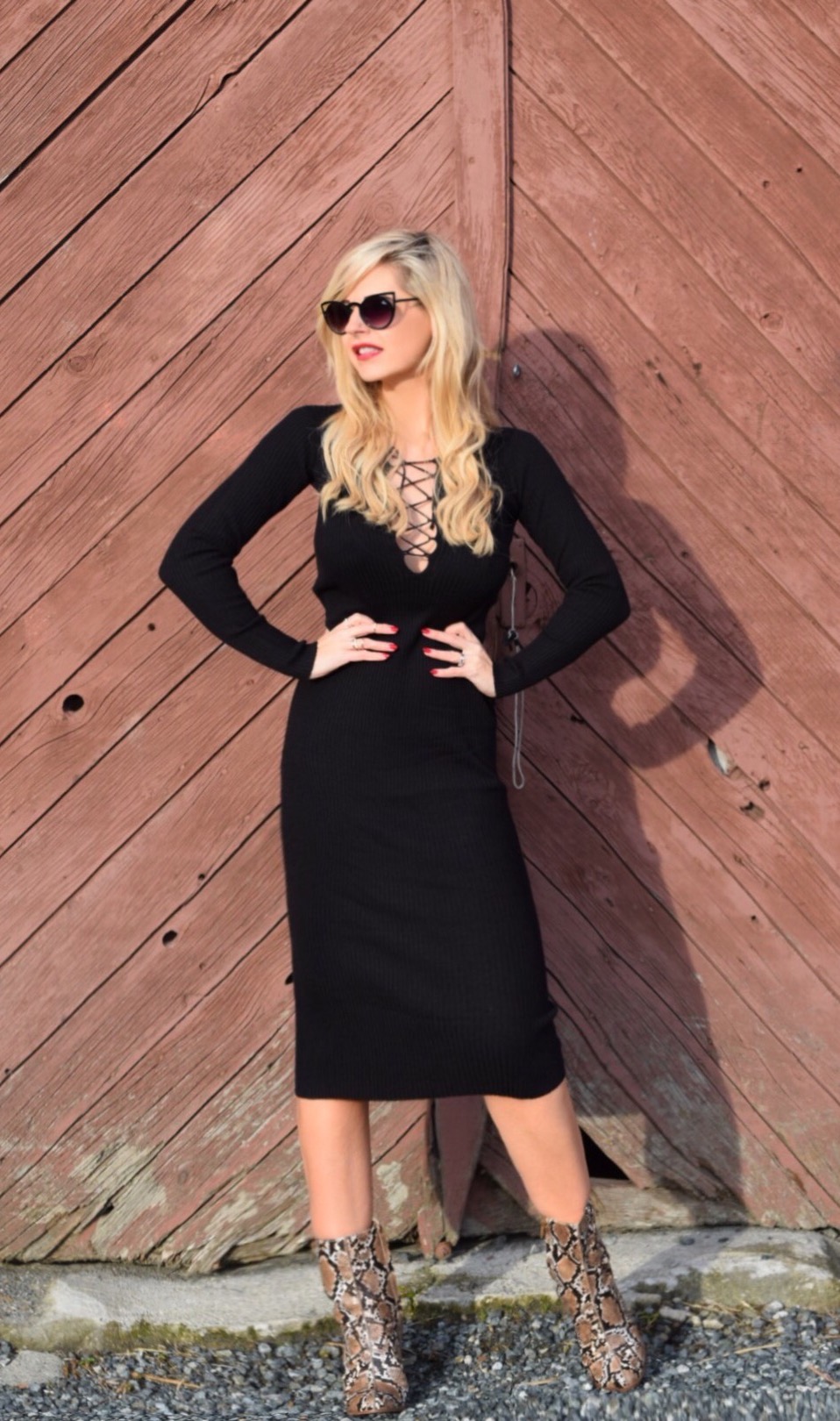 What do you all think of this dress? I have always admired the look of lace up fronts, however, I was quite hesitant as I did not want to be to cheeky. This dress from Reformation is the perfect combination of sass and class. The fabric, as always, is great quality, not to heavy and just enough stretch. I would suggest that you order a full size down, the reason being,  you will want it to tightly hug the right spots, to show off your curves. I am wearing a medium and will have to have it taken in. If you have not ordered from Reformation before, I highly recommend it, no extra charges and very fast delivery.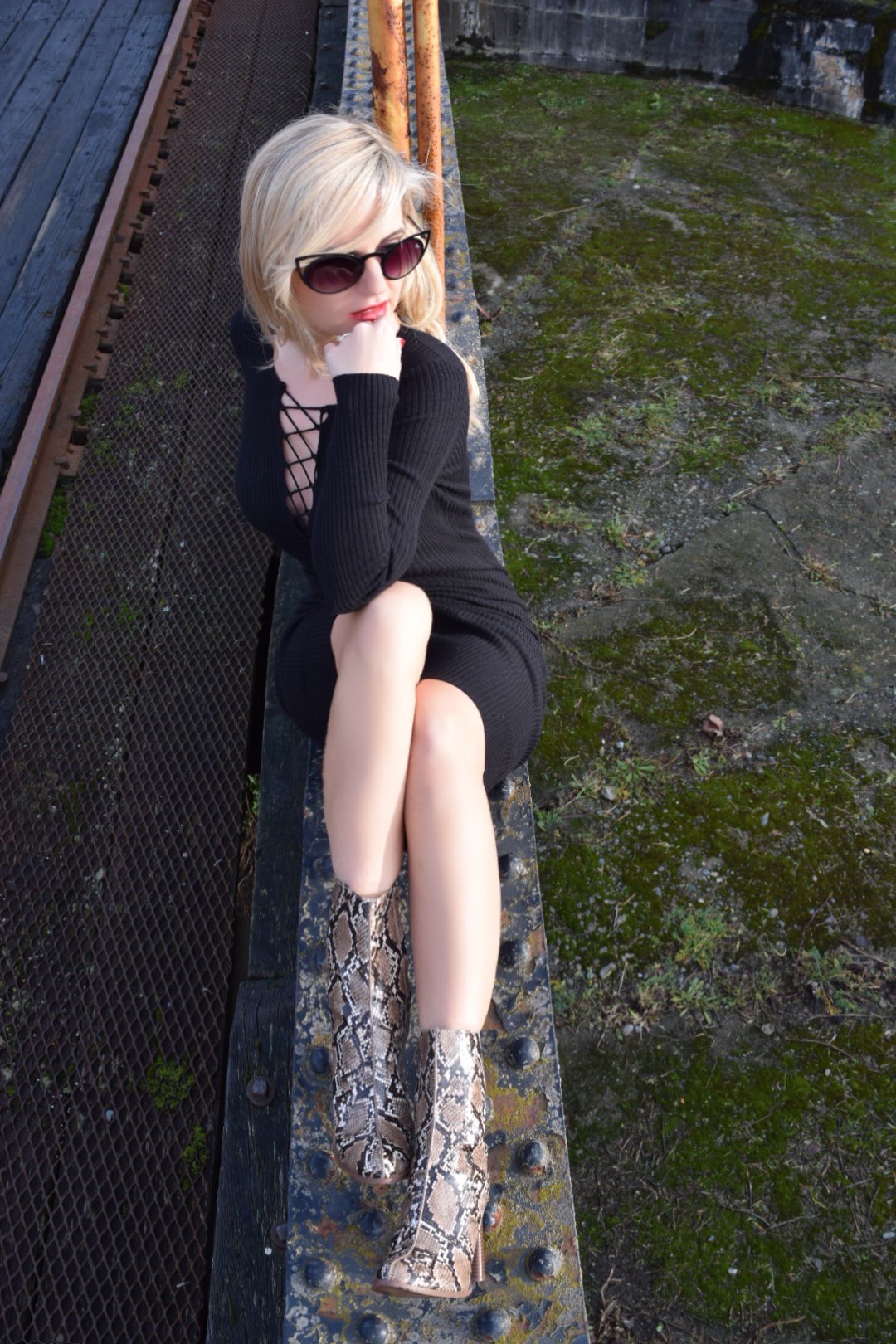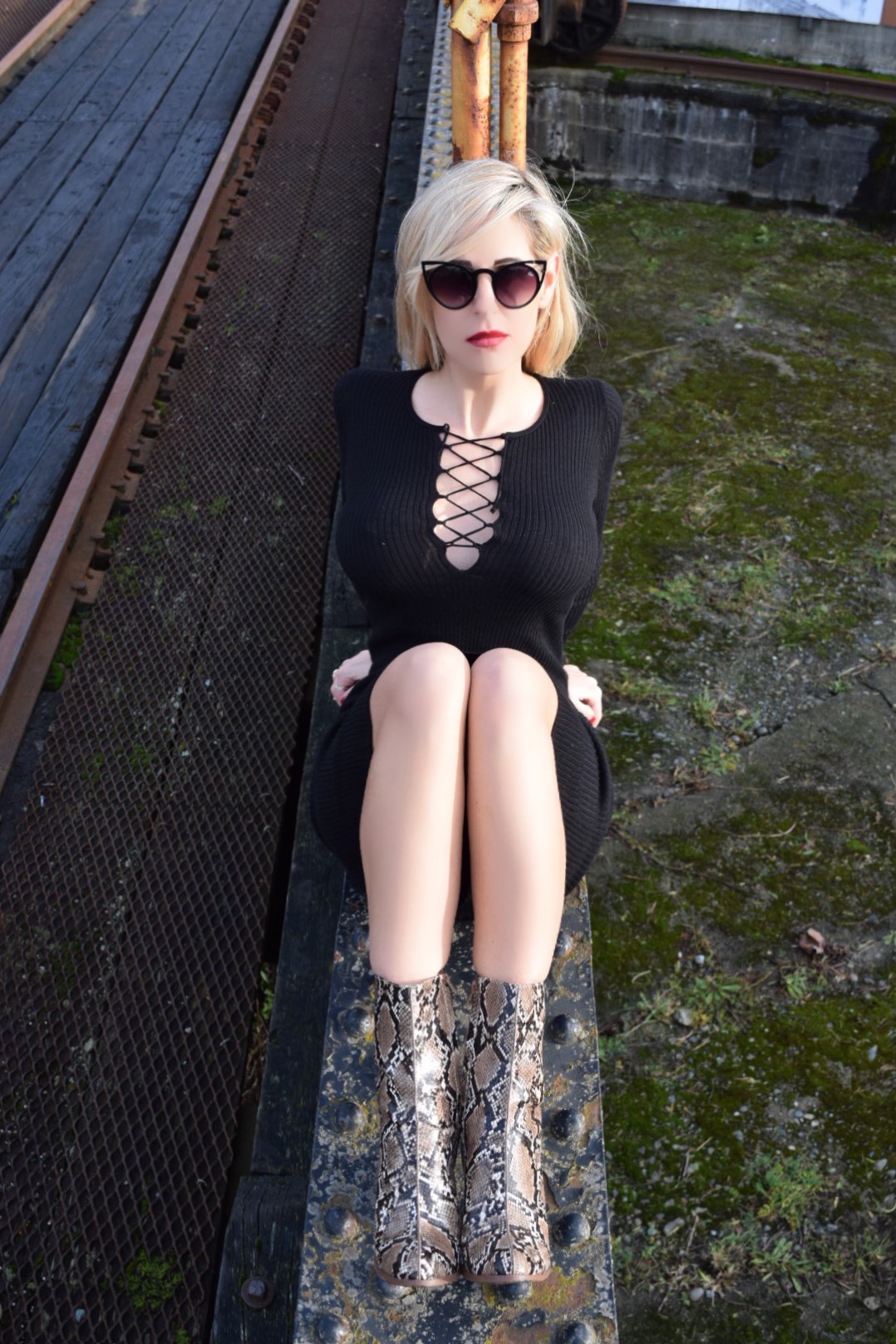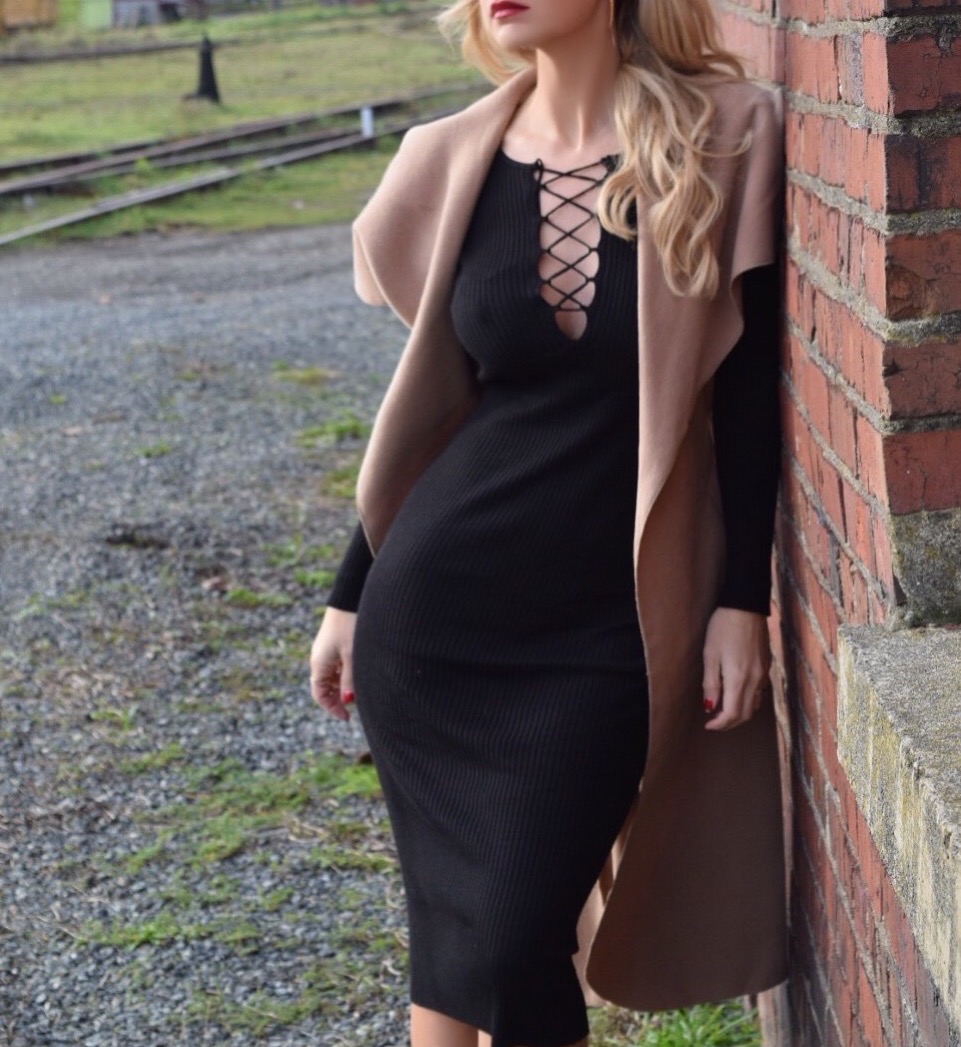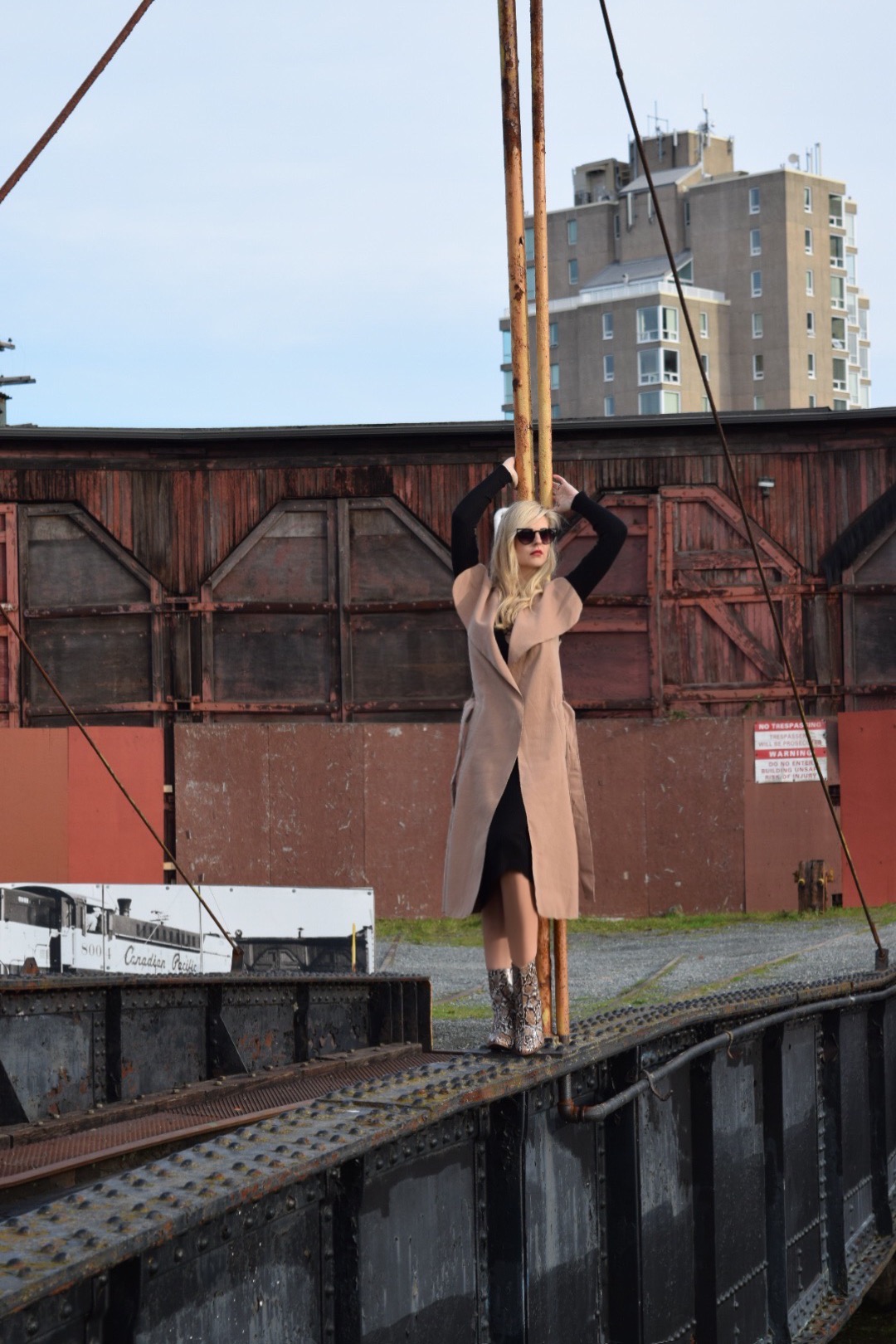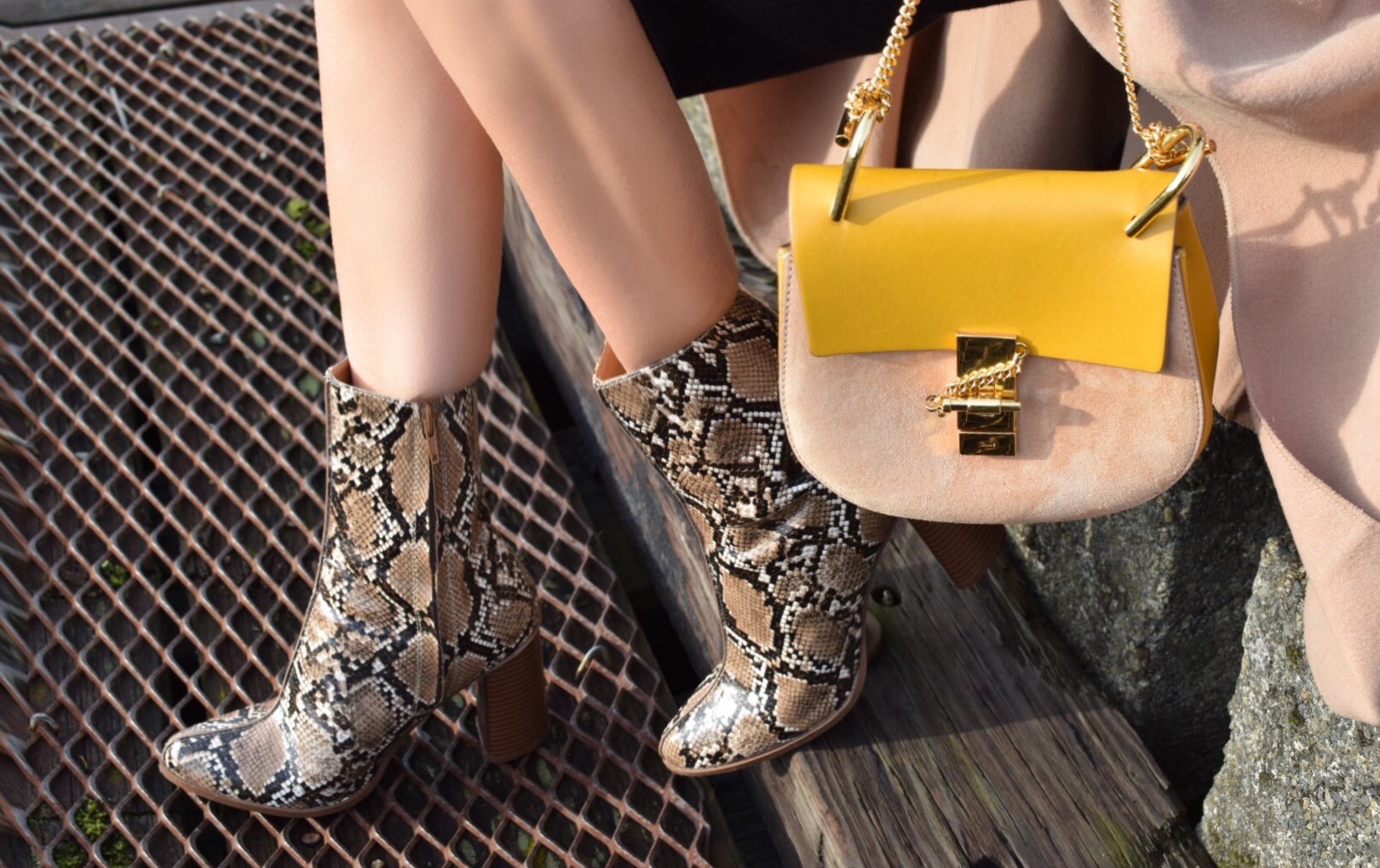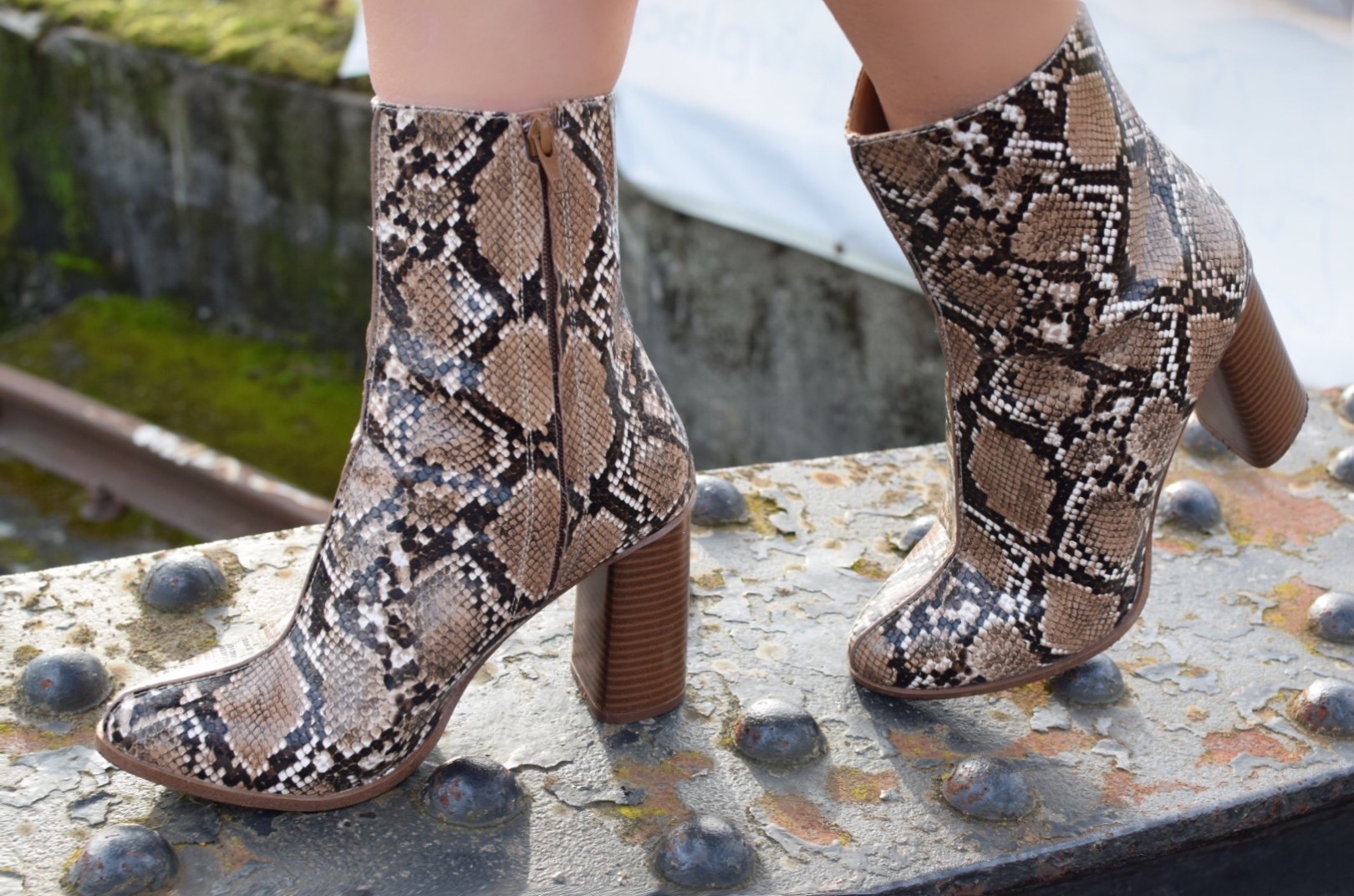 These boots were made for walking. I am love with these snake effect ankle booties from Mango, they are simply amazing. If you are looking for a bootie that will get you noticed this winter, these  beauties are your answer. With a 3inch thick heel and side zipper, you will feel as though you can bound along in comfort and ease. I am hesitant to order shoes online sometimes. Generally though, once you have ordered from a specific store and have determined your size, you can usually guarantee the same sizing with all their shoes. In these I ordered a half size down, as I had heard they run large. I am normally a 9 and the 8.5, seen here, fit perfectly.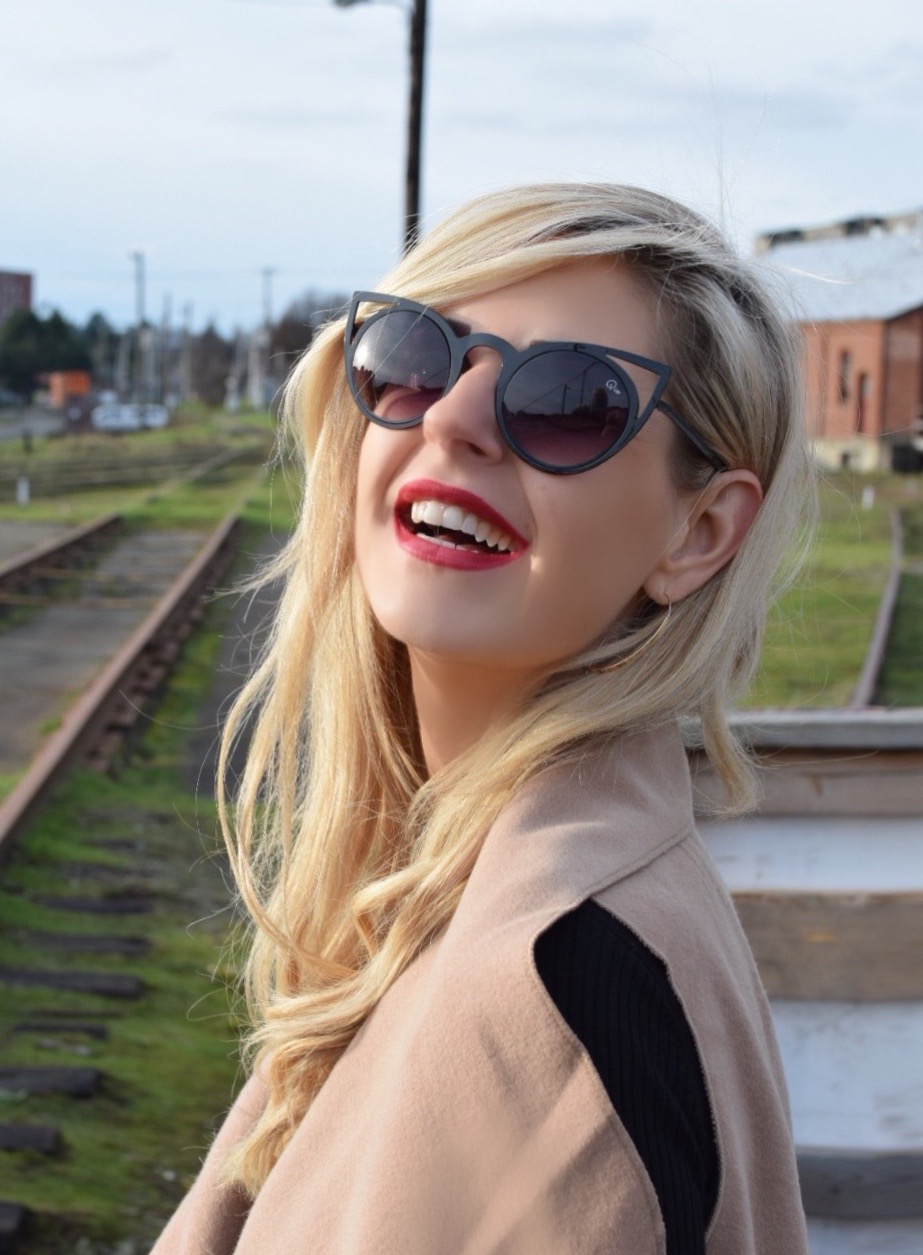 Thank you for following along lovelies. I hope you are all having a fabulous Christmas season thus far and are excitedly counting down the days till Santa arrives.
Carly Elisabeth xx
Vest: Missguided
Dress: Reformation (shorter version here)
Boots: Mango (love this color as well)
Purse: Chloe Mini Drew
Sunglasses: Nastgal (Love them in gold to)