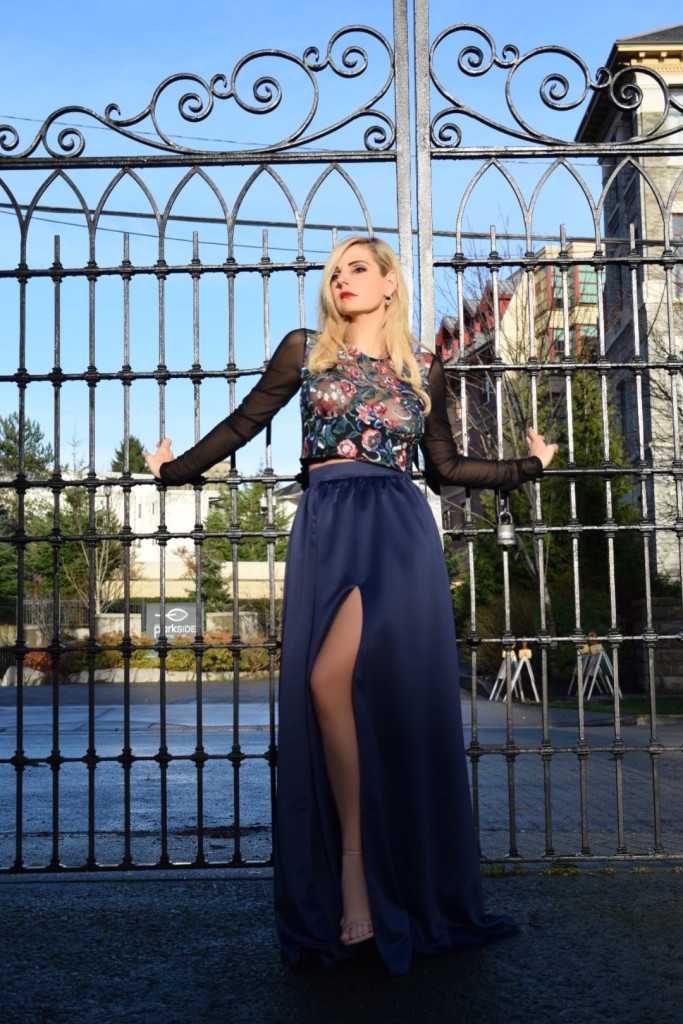 This time of year is full of smiles, anticipation, excitement and lots of parties. It is also very busy and tiring. Which is why we need to slow down, take a breath and truly appreciate what Christmas is about.
My favourite part about Christmas is my kids enthusiasm and pure joy when they talk about Santa. Watching there innocent faces light up Christmas morning, is a look etched in my memory forever and one I will always treasure.
Another aspect of this time of year I love, is getting dressed up. I have to admit however, that along with the excitement, is the stress about what to wear.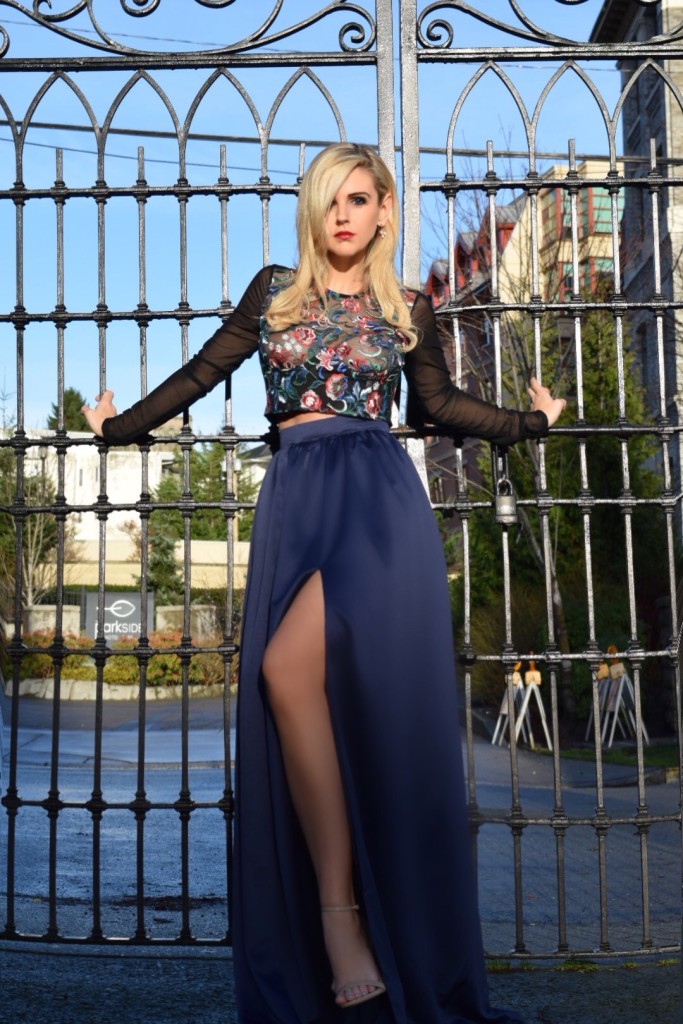 This incredible embroidered crop top is from Nastygal and I fell in love with it the moment I saw it. The rich tones of red, blue and green are what caught my eye and the risque sheer mesh, made me buy it.
I chose to go totally nude underneath, as the placement of the floral pattern covered the right spots. If you however prefer, you can add a nude or black lace bra for a more demure look. I am a 36B and I ordered a medium, it fits well but I would go a size down if I was to order again.
The mesh on the arms was slightly to loose for my liking, I had hoped it would be more fitted. You could also pop on a killer pair of skinnies or leather pencil skirt and you will stand out at wherever you are headed.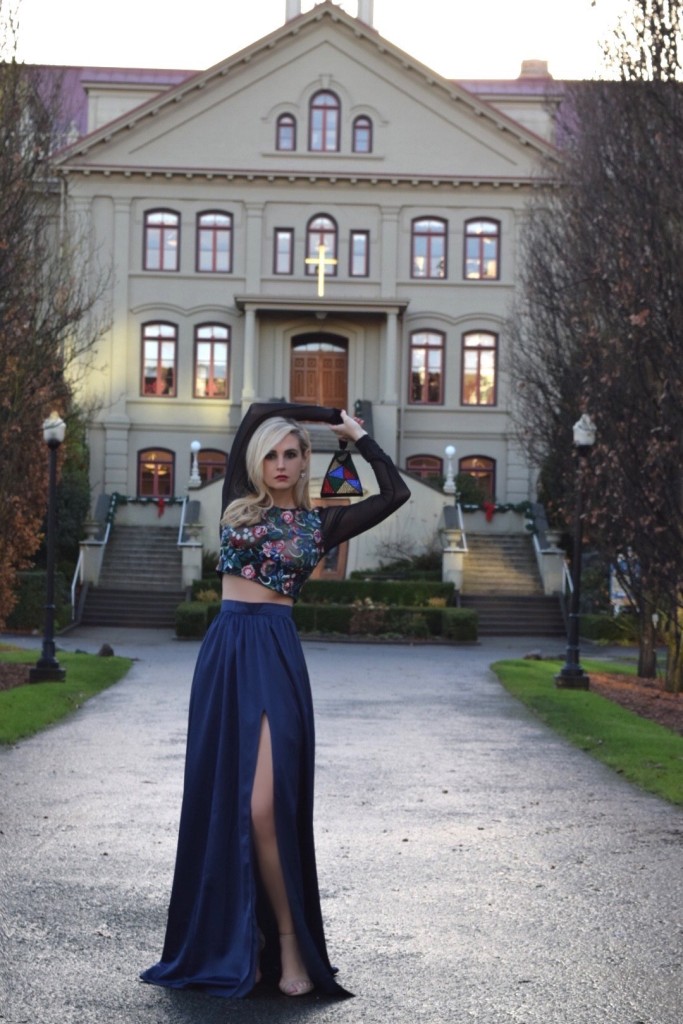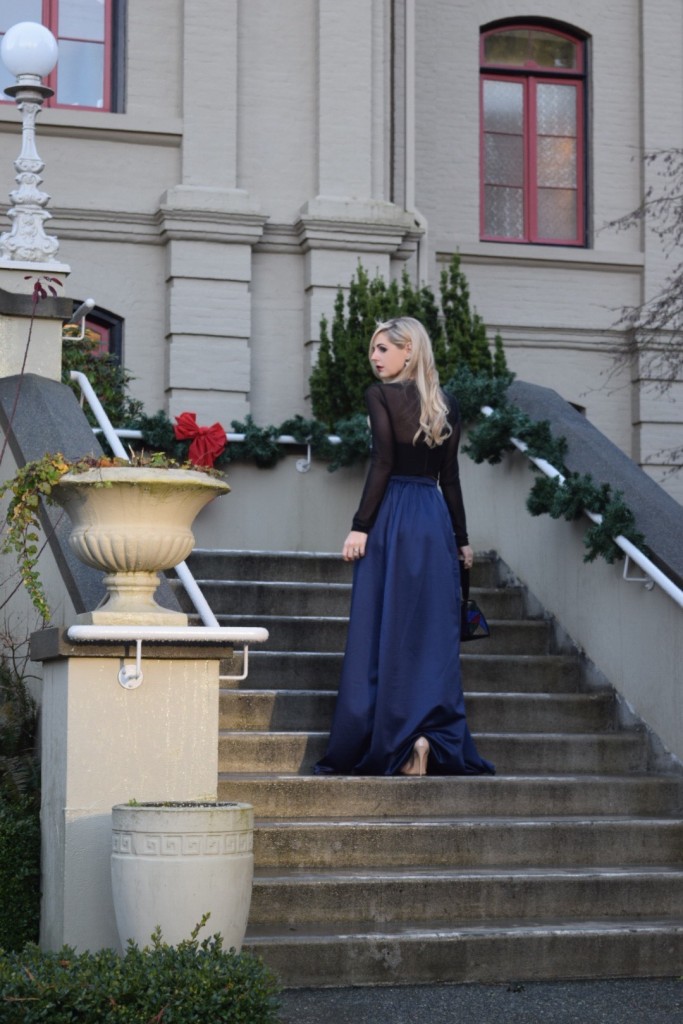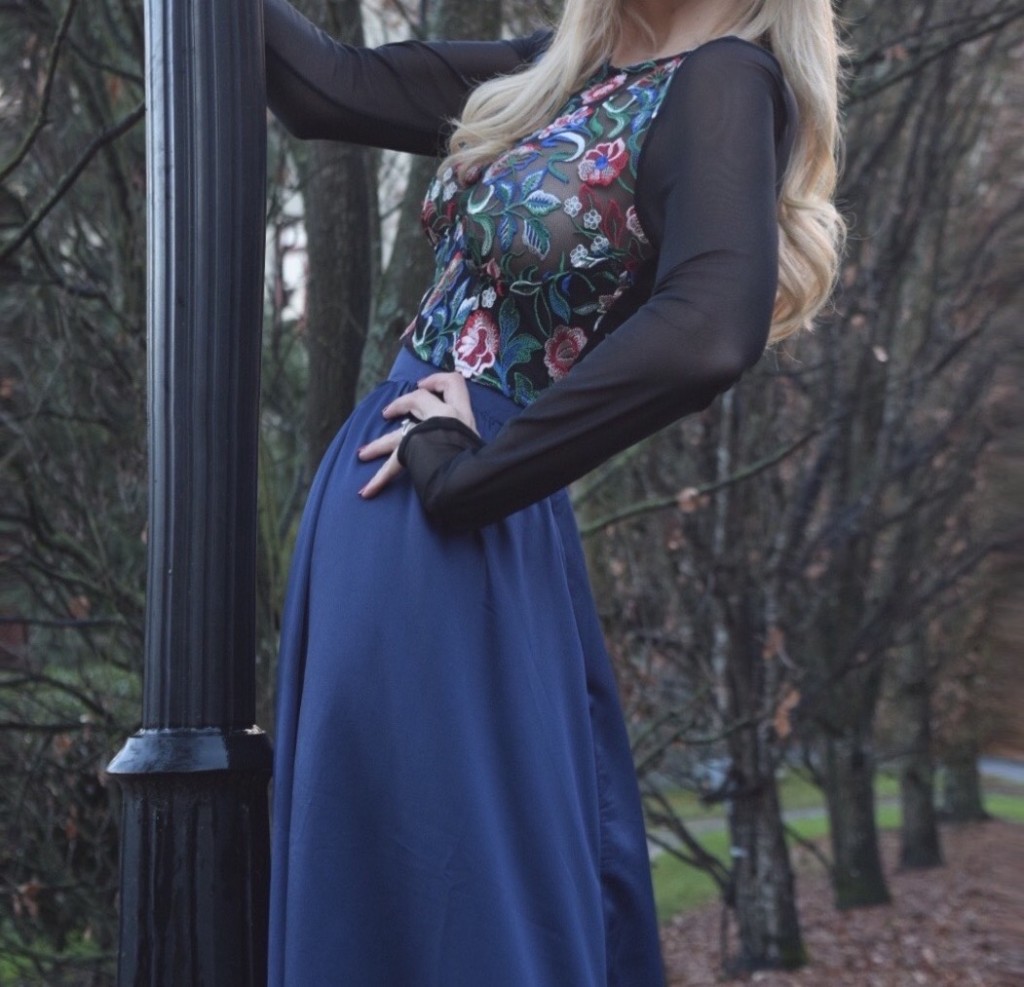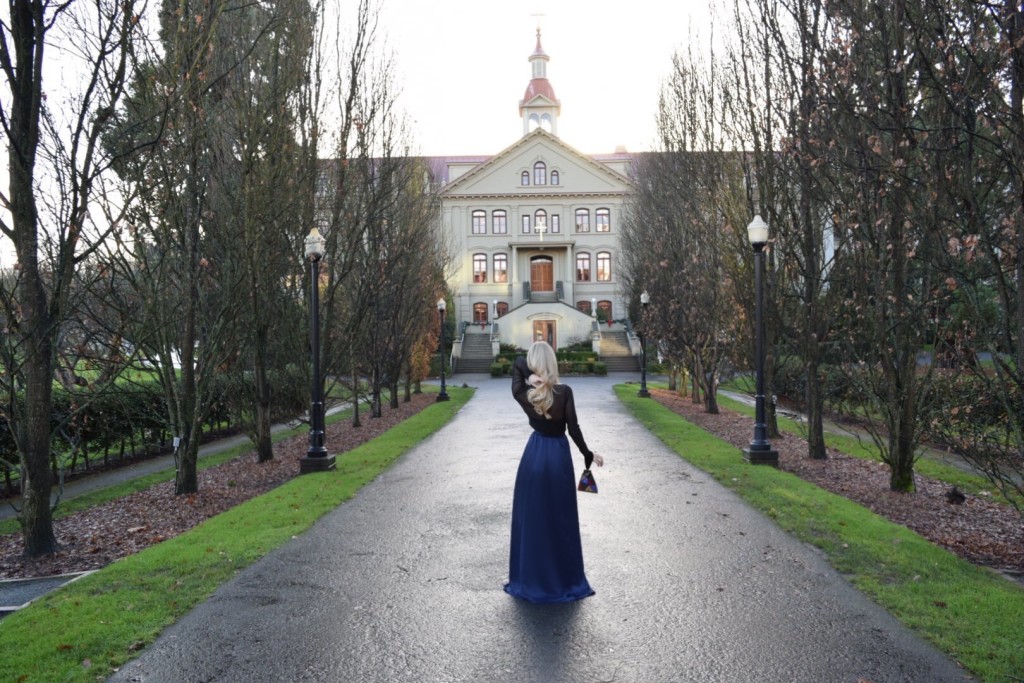 How much do you love this vibrant blue skirt? I love maxi skirts, I am always drawn to them, probably because they make me look taller than I am. This beauty is from Lulus, after finding that incredible top I knew exactly what I needed to perfect the look.
I was thrilled when I found this skirt. The woven luxurious fabric is great quality and heavy enough to drape perfectly. The sultry thigh high slit accentuates the fitted waist and the sheen adds drama. I have a 26inch waist and I ordered a small, which fit perfectly.
I did find it a tad bit long on my 5'7 foot frame, even with 5 inch heels on. Other than needing to be hemmed, I am extremely happy with this purchase and for the price you cannot go wrong!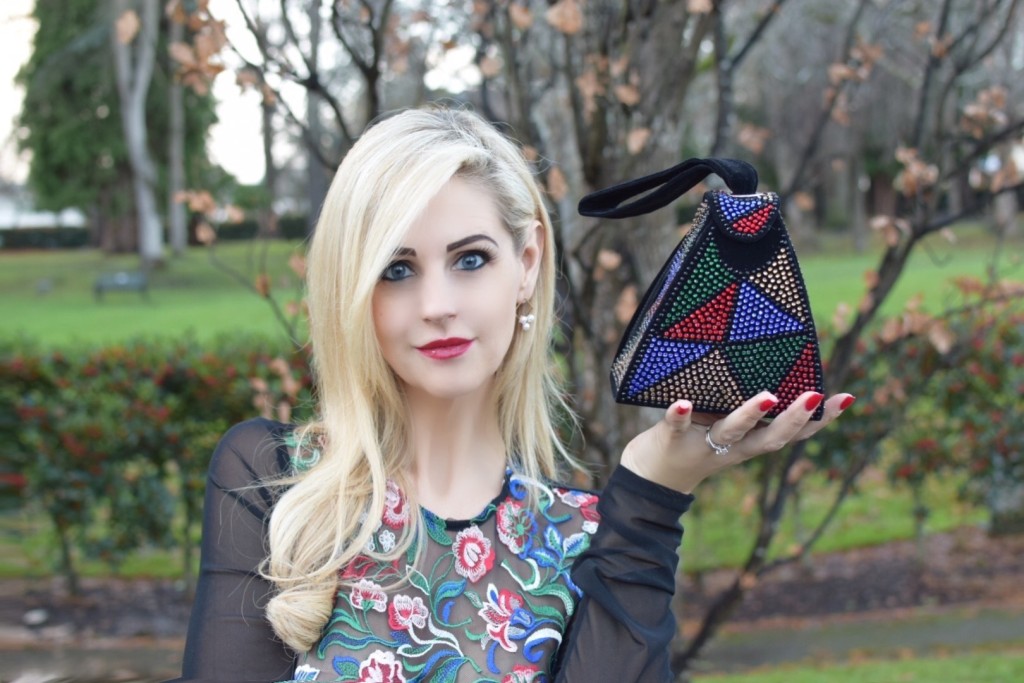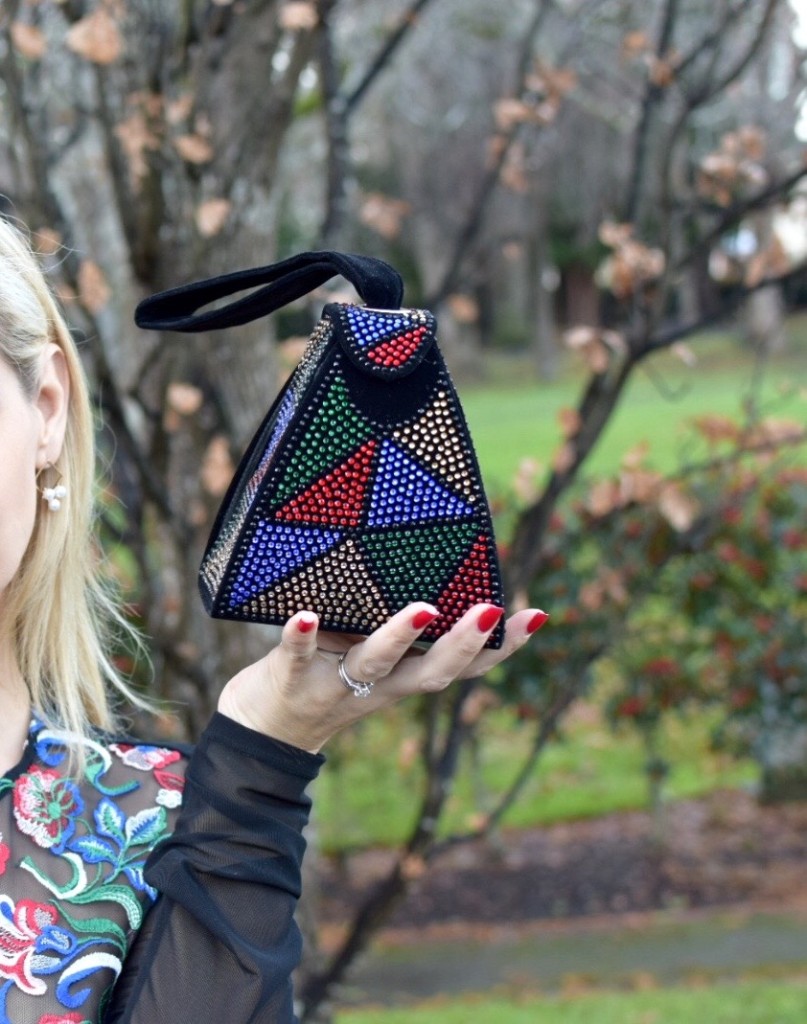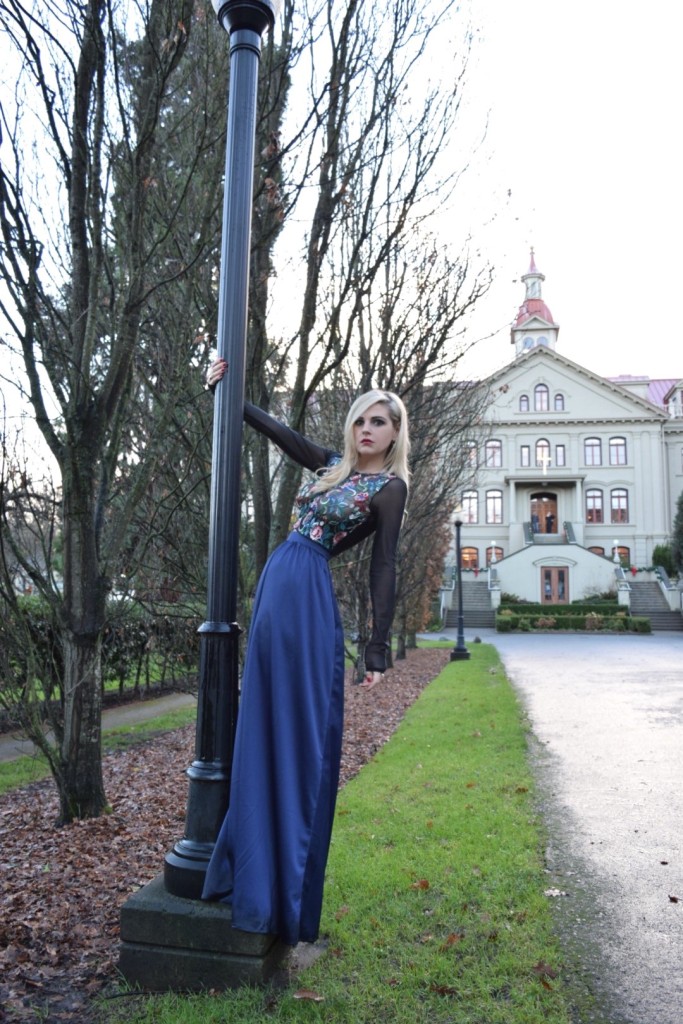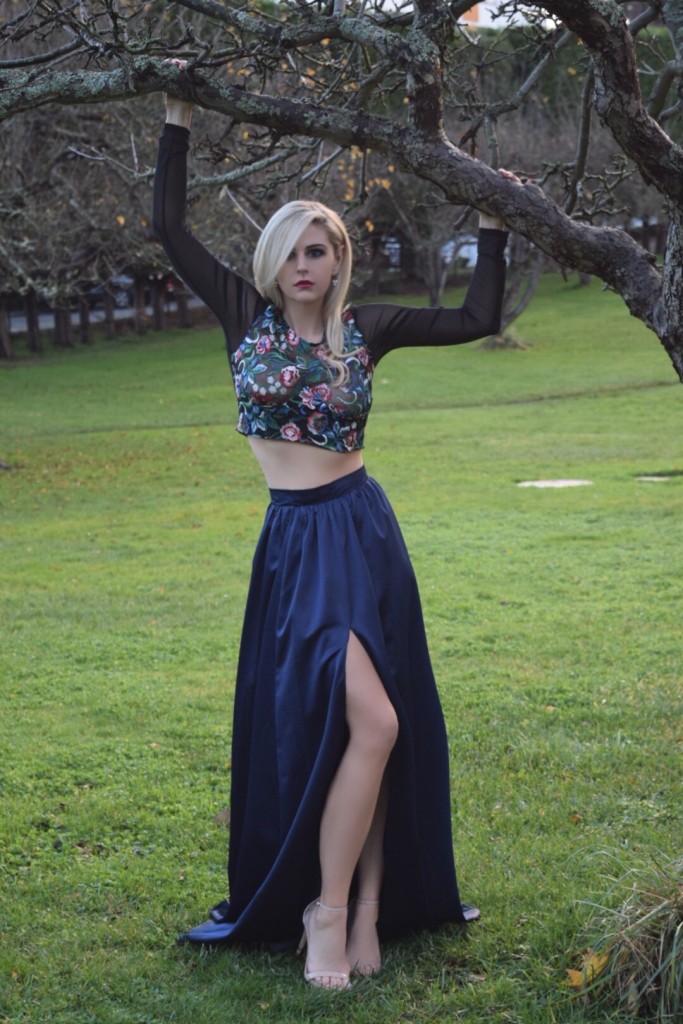 Last but not least, these strappy heels by Steve Madden are perfect day to night. The padded insole is quite comfortable, making the 4 inch heels very wearable. I wear a size 9 almost always straight across the board, however I needed to go a half size down to stop my heel from popping up.
I had been eyeing up the nudistsong sandals by Stuart Weitzman and was very disappointed when I put them on and they killed my wide feet. These however fit exactly where I needed them to, enough so, that I bought the black pair as well.
Now what to wear for the next party? I will keep you posted and I would love to hear from all of you. What have you worn or are planning on wearing? Have a fantastic day and do me a favour say something nice to yourself today, it tis the season.
Carly Elisabeth xx
Top: Nastygal
Skirt: Lulus (love this one in red)
Purse: Nastygal
Heels: Steve Madden (love these to)