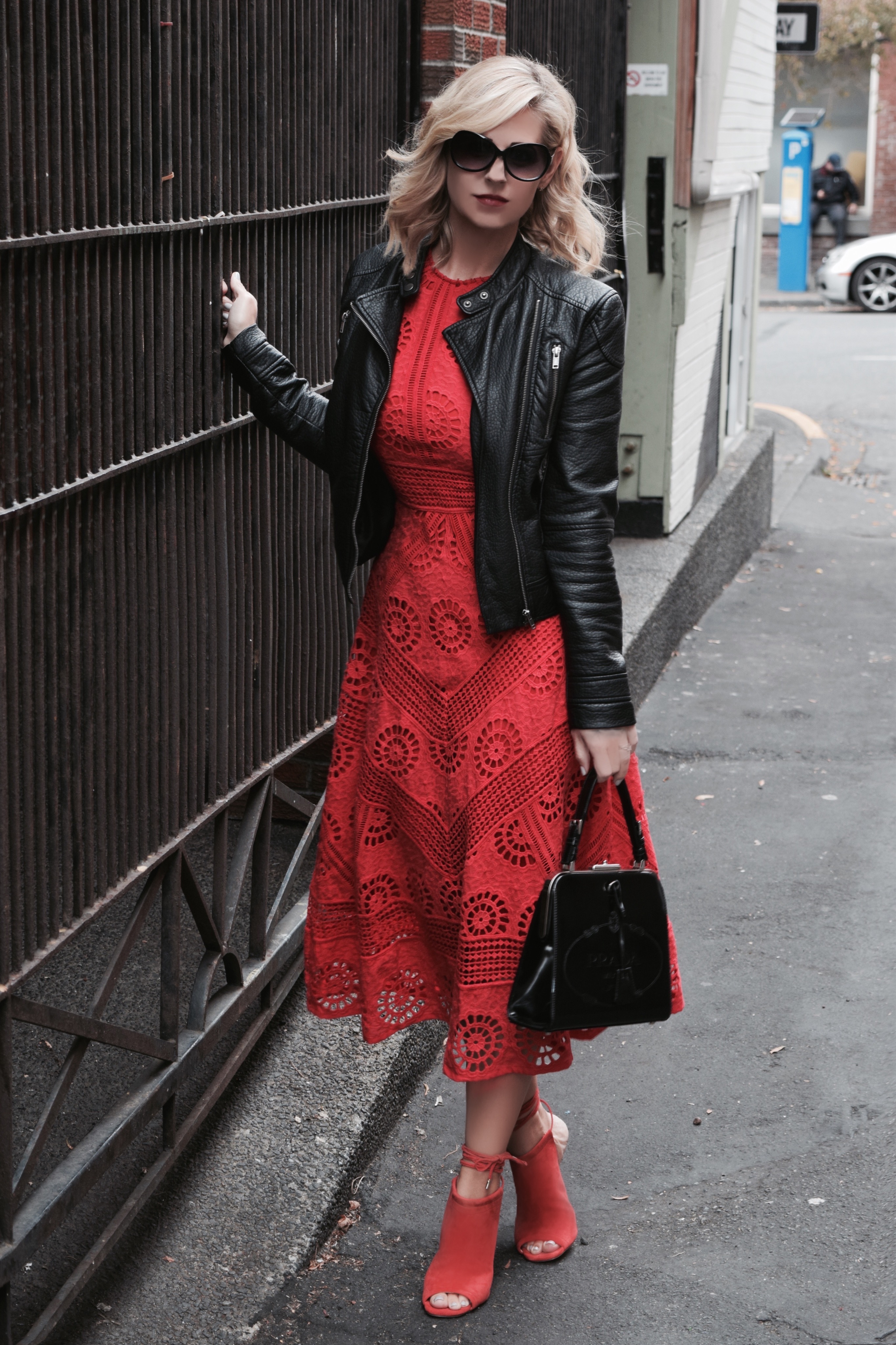 Today I felt a little like Little Red Riding Hood. Red is by far one of my favorite colors, even on a dreary day like today, it seems to some how brighten my mood. If you are needing to exude confidence, this fiery tone will do all the talking, without you uttering a single word. I am also having a love affair with single color pallets at the moment. This stunning lace midi dress is made from pure breathable cotton and with its empire waist, key hole back and Spanish feeling design, its a piece you can easily take from a day at the office to a night out for cocktails. I was so excited when it arrived, kind of like a kid on Christmas morning! It fits like a glove, is incredibly comfortable and easy to move in, which is only an added bonus to the luxurious red beauty. You will turn heads, I promise!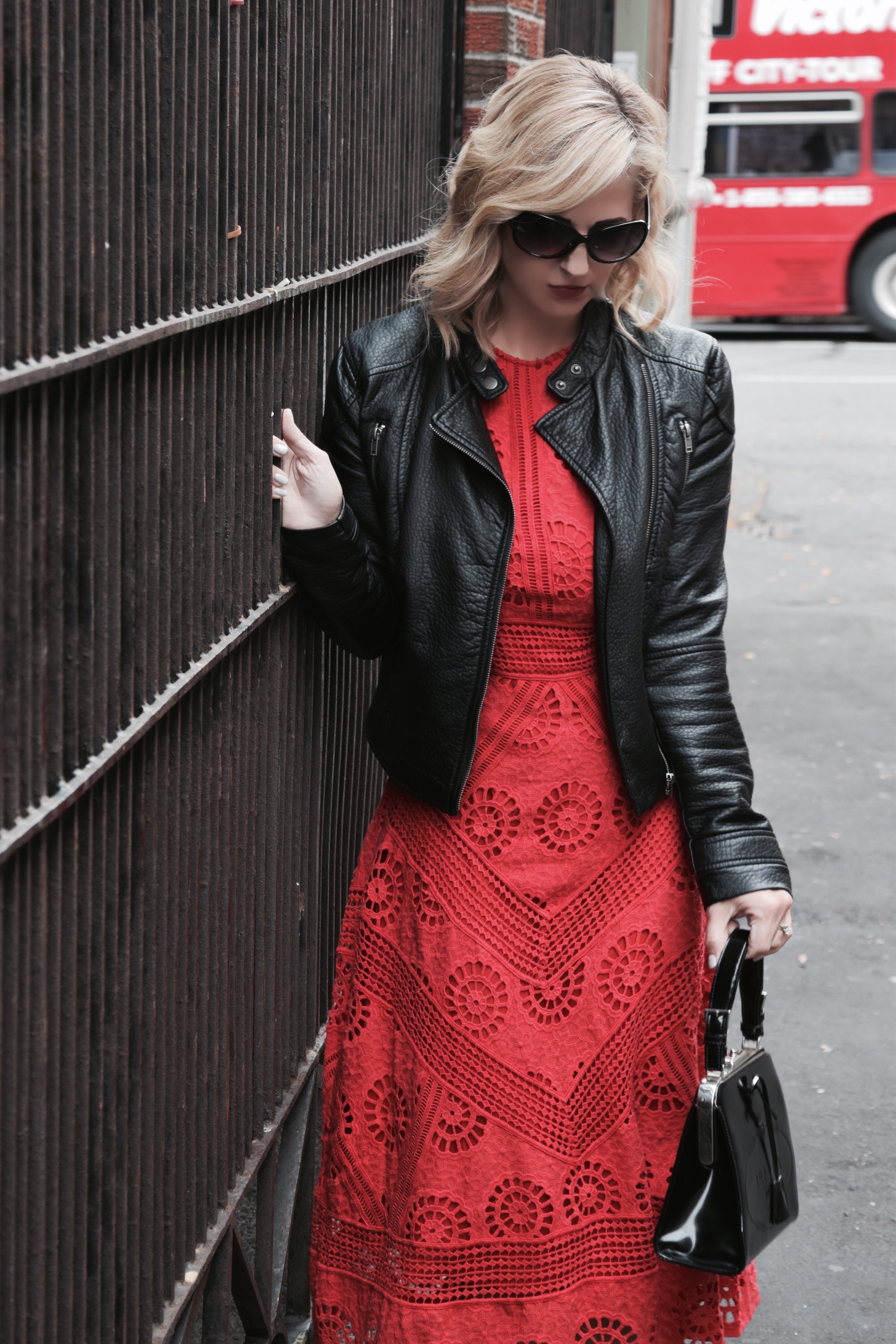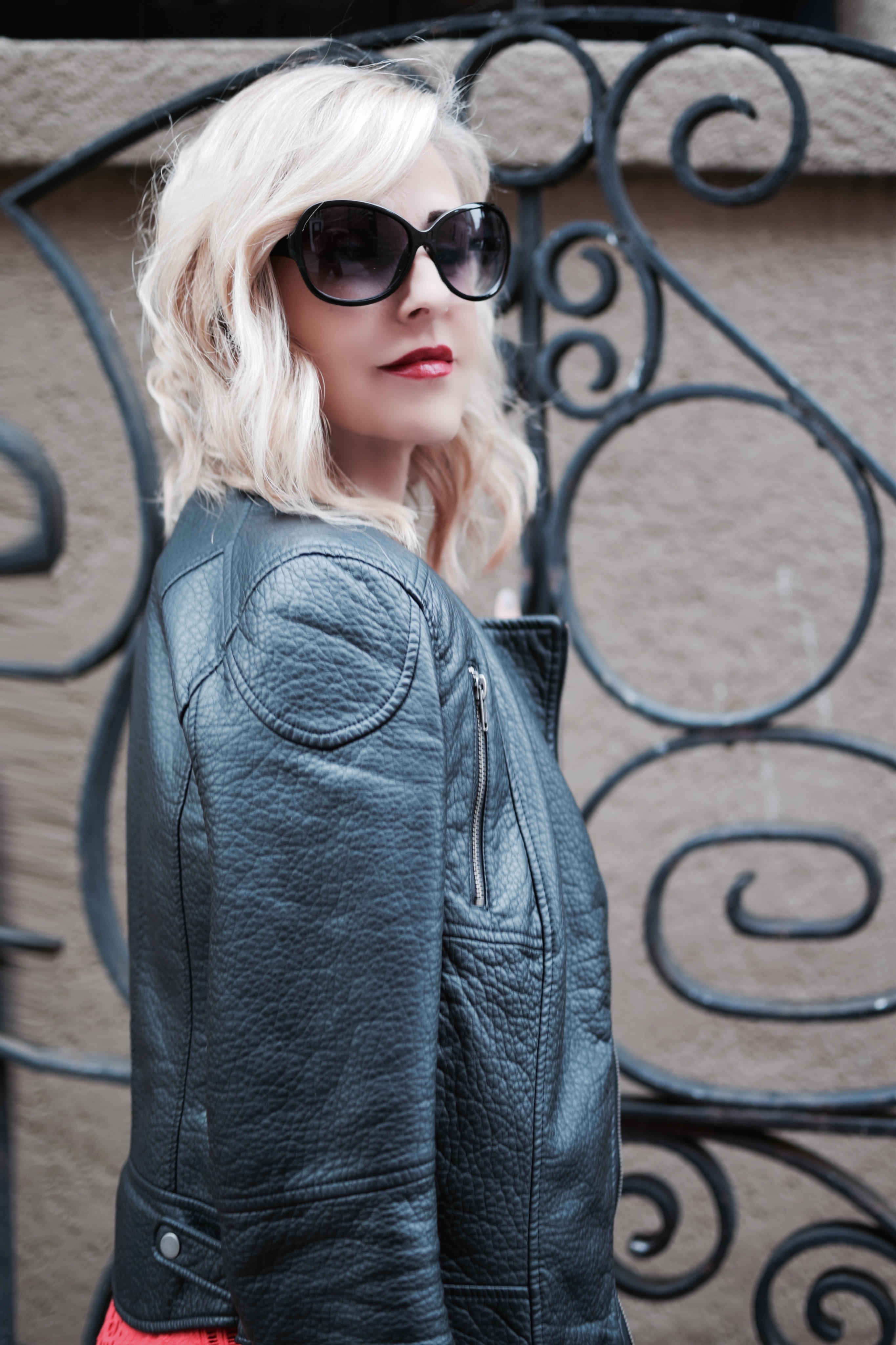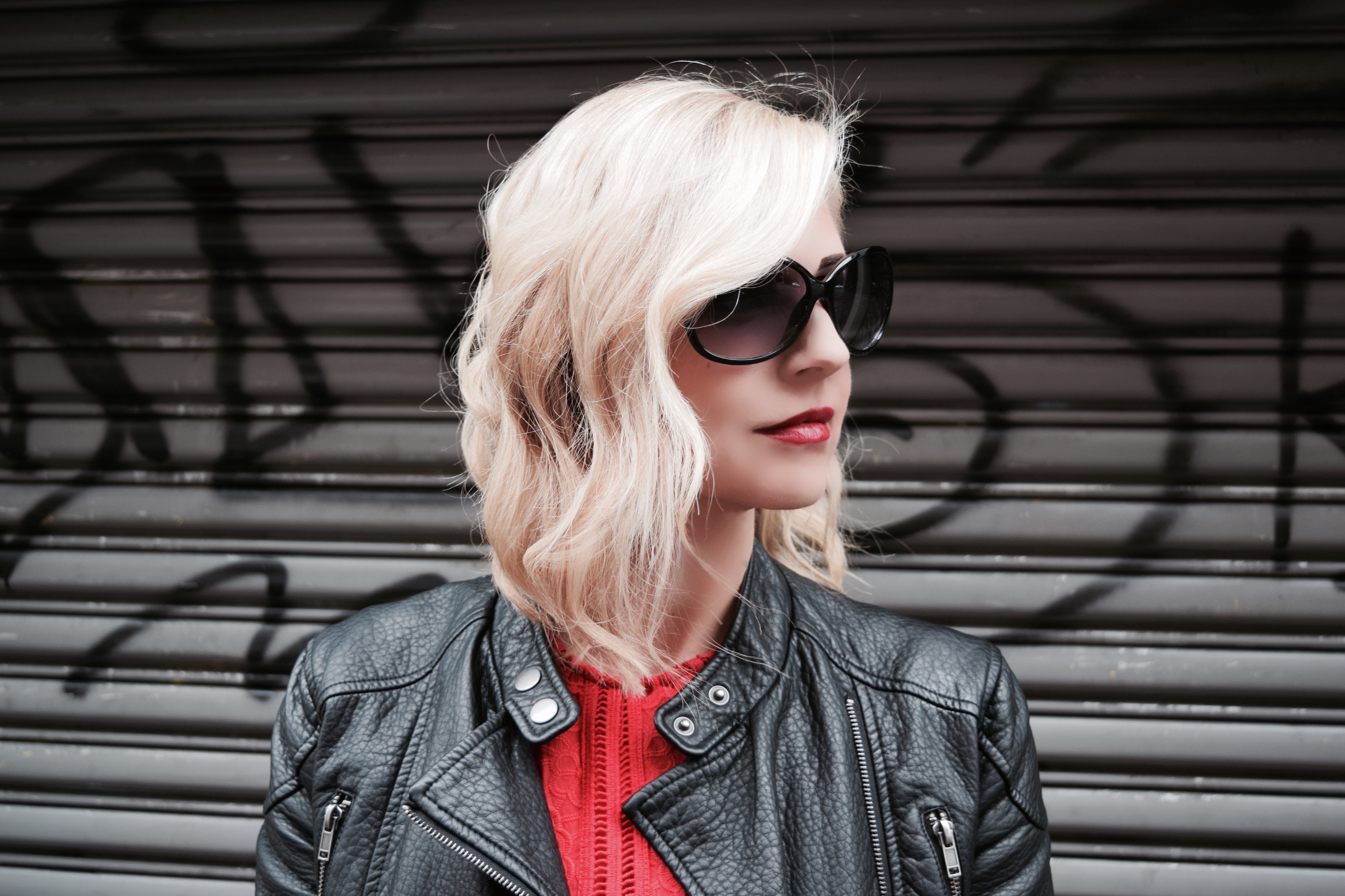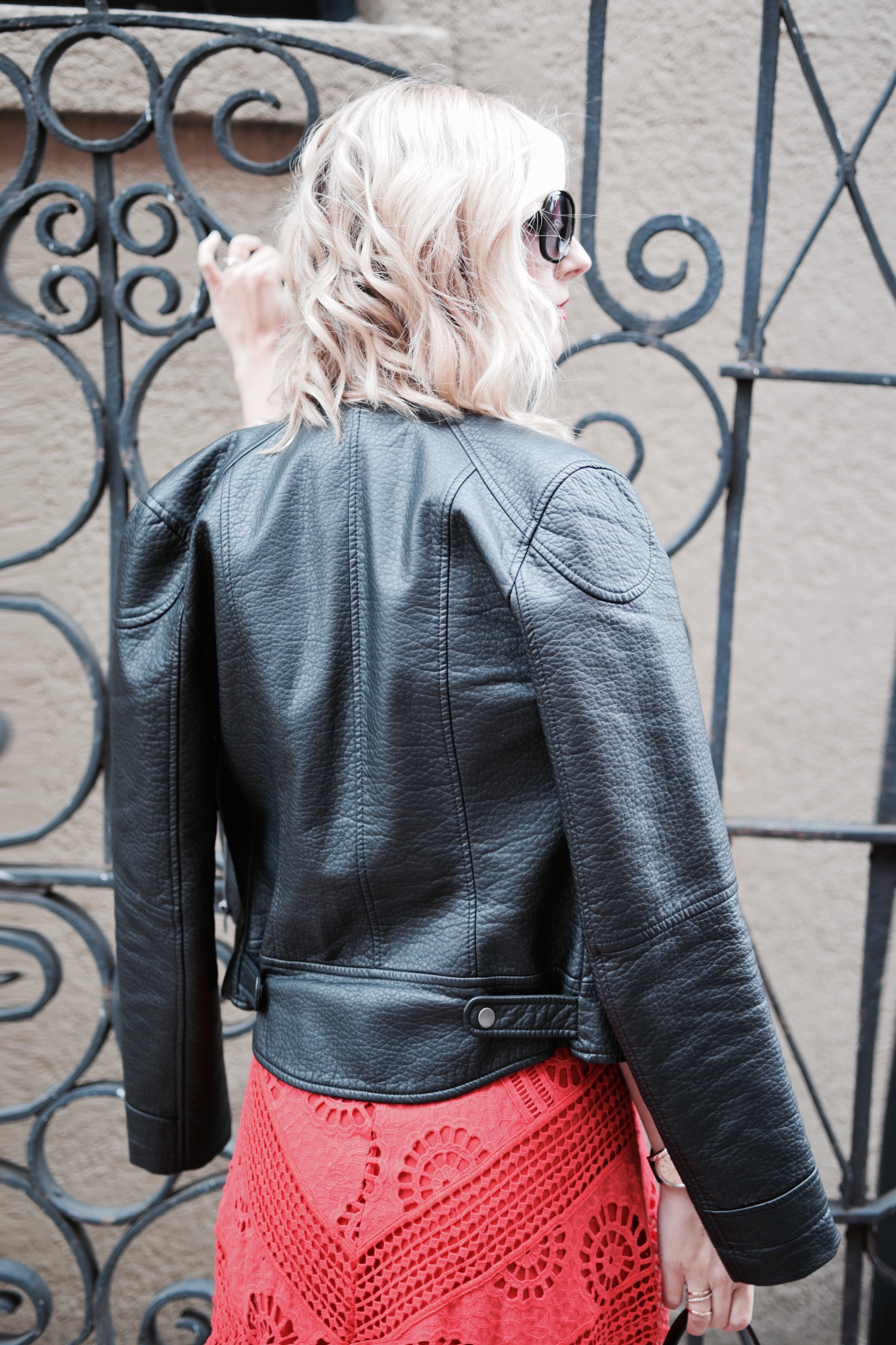 We should all own a leather jacket, if not two or three. I know you have seen this one before in previous posts, which just proves how much we all require one. I purchased this one from Joe Fresh if you can believe it! I love the fact there isn't to much detailing on the cuffs because I like to push them up for a different affect now and than. The drop back and the subtleness of the leather make this one a key item to own.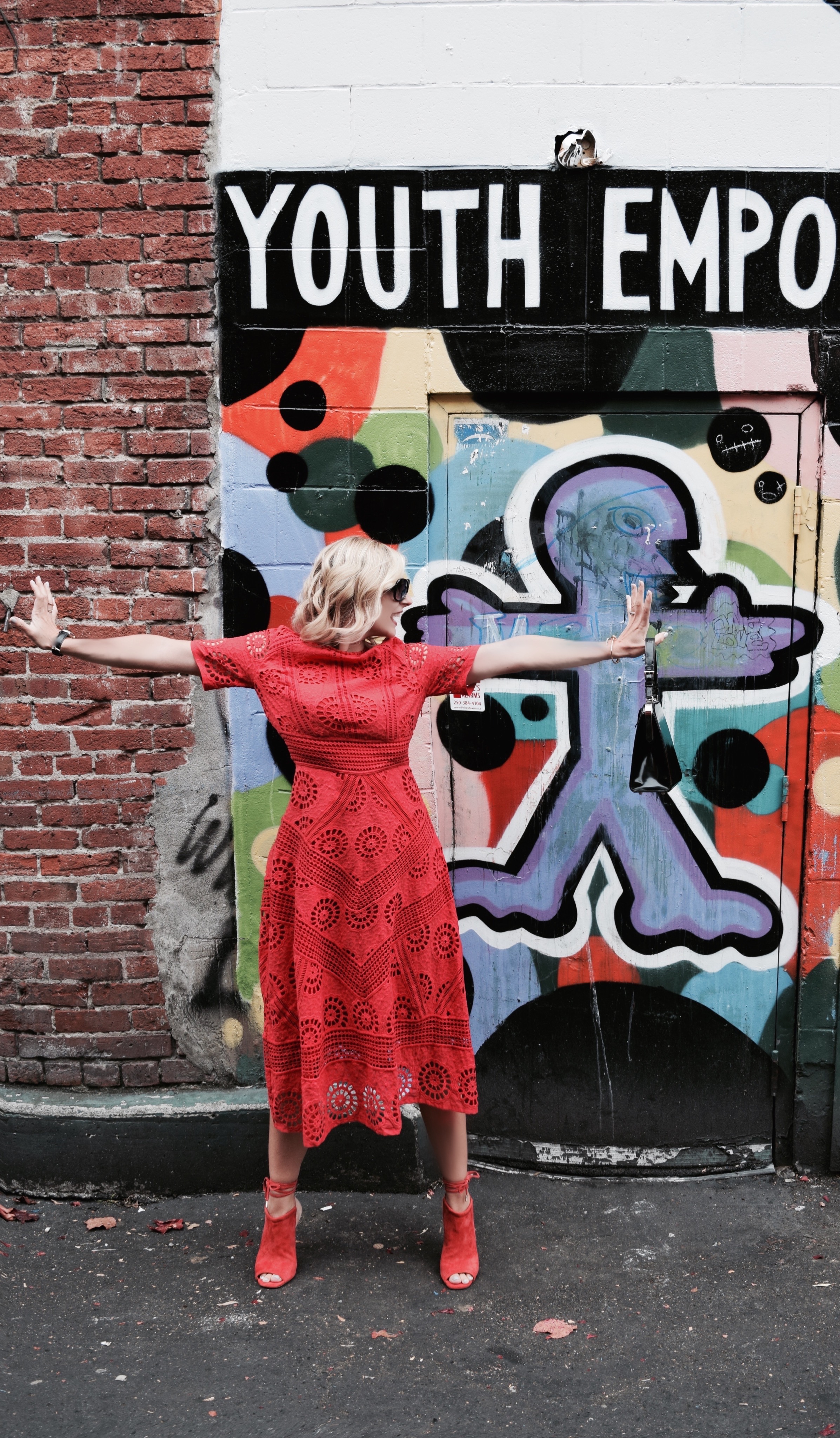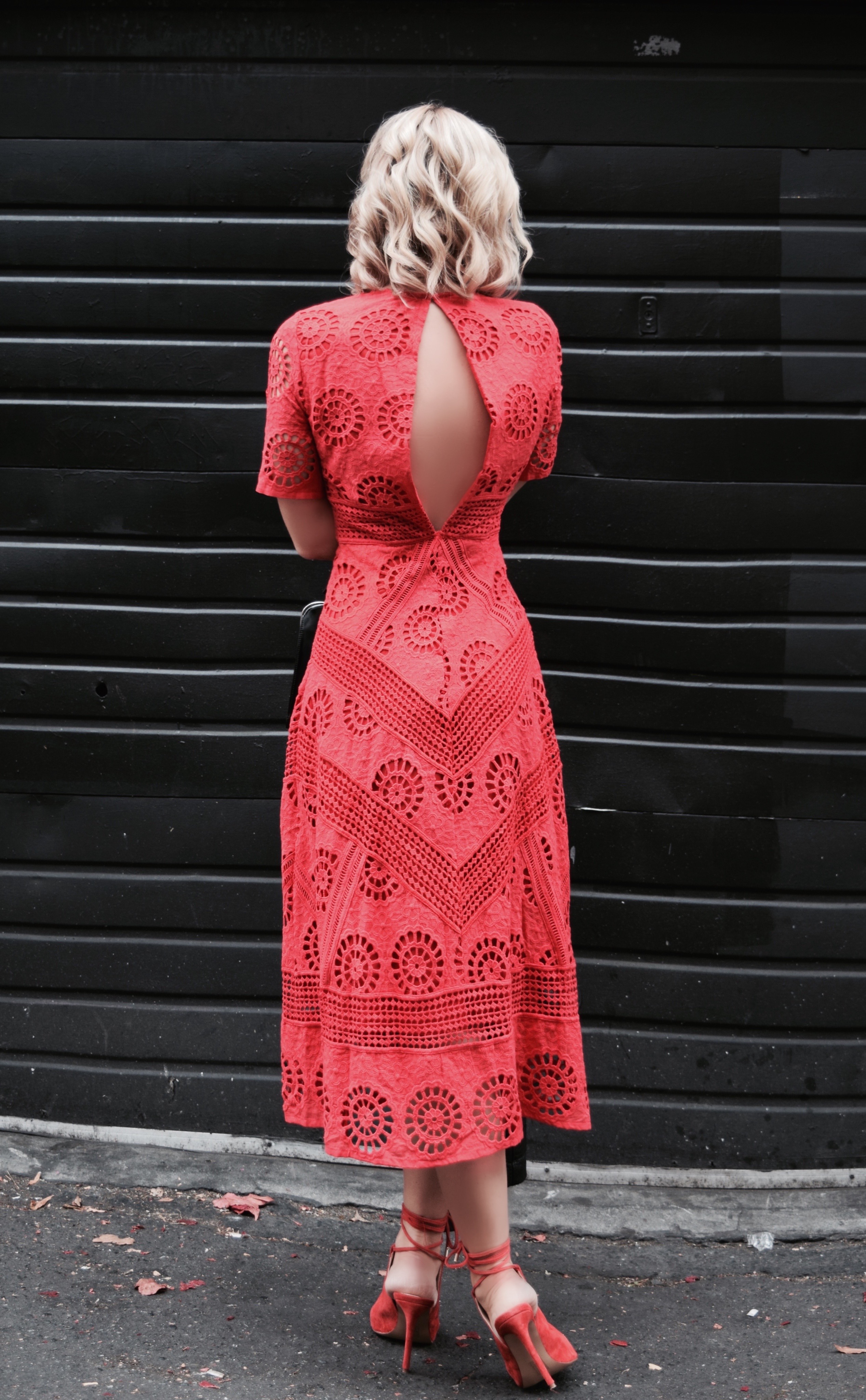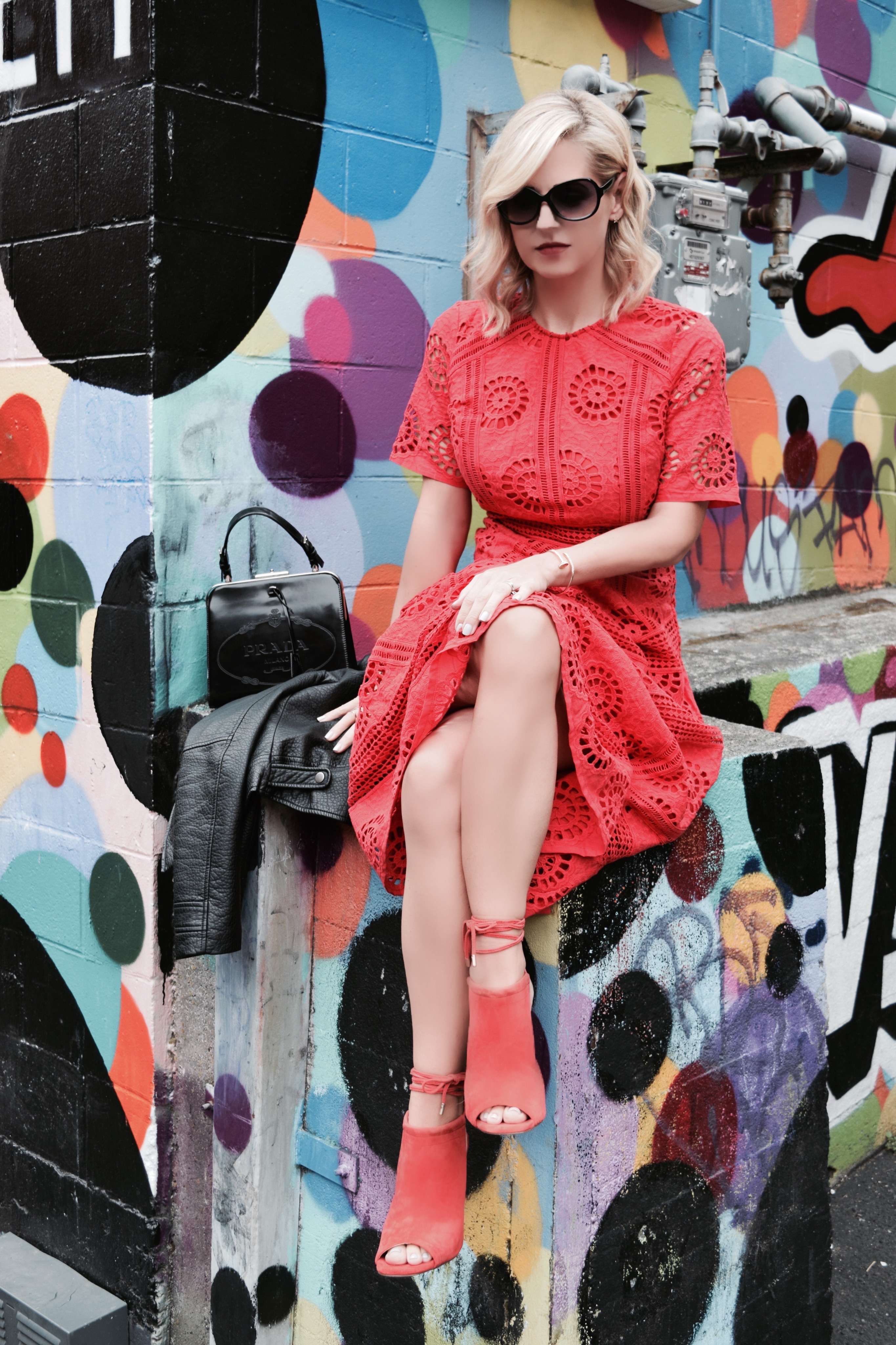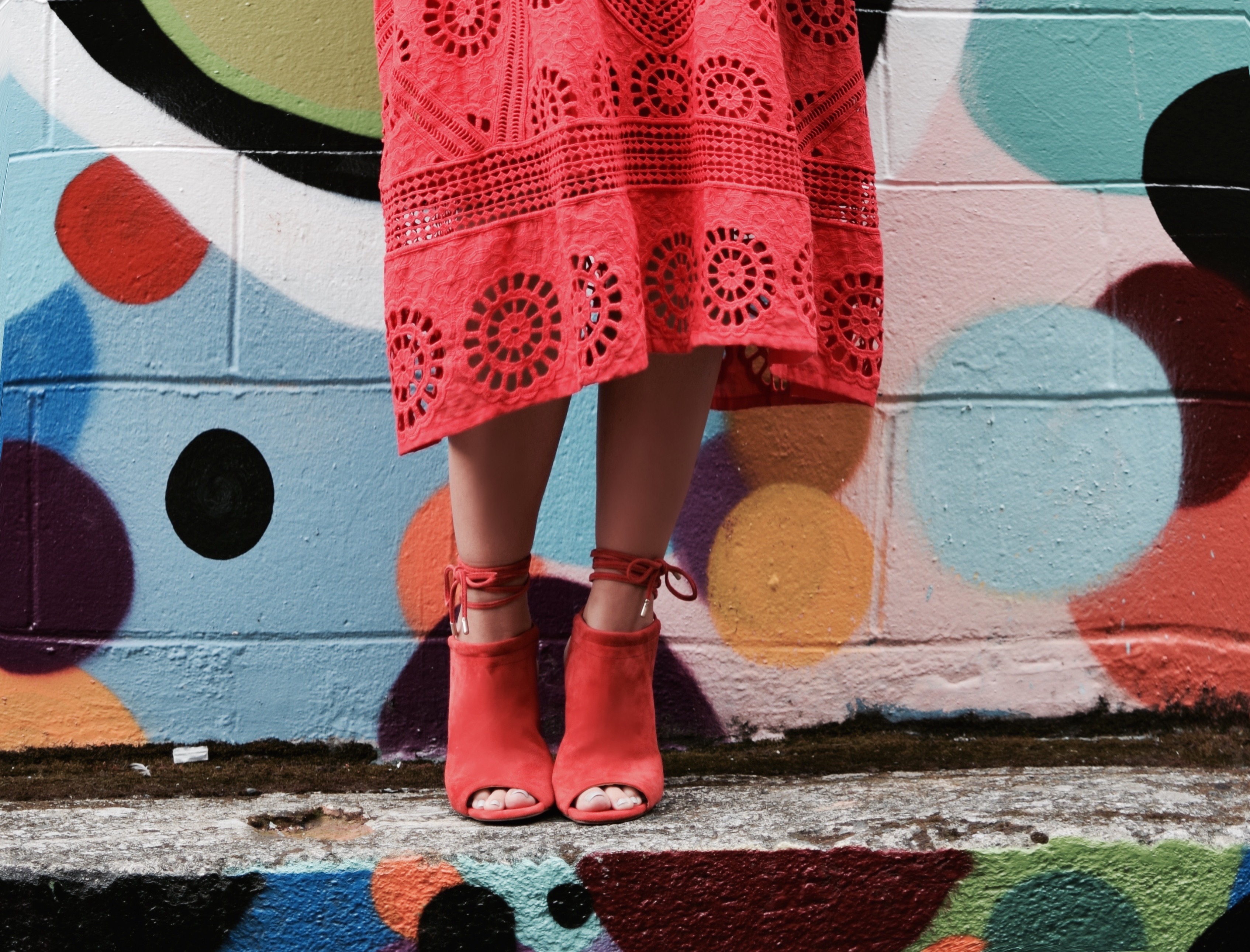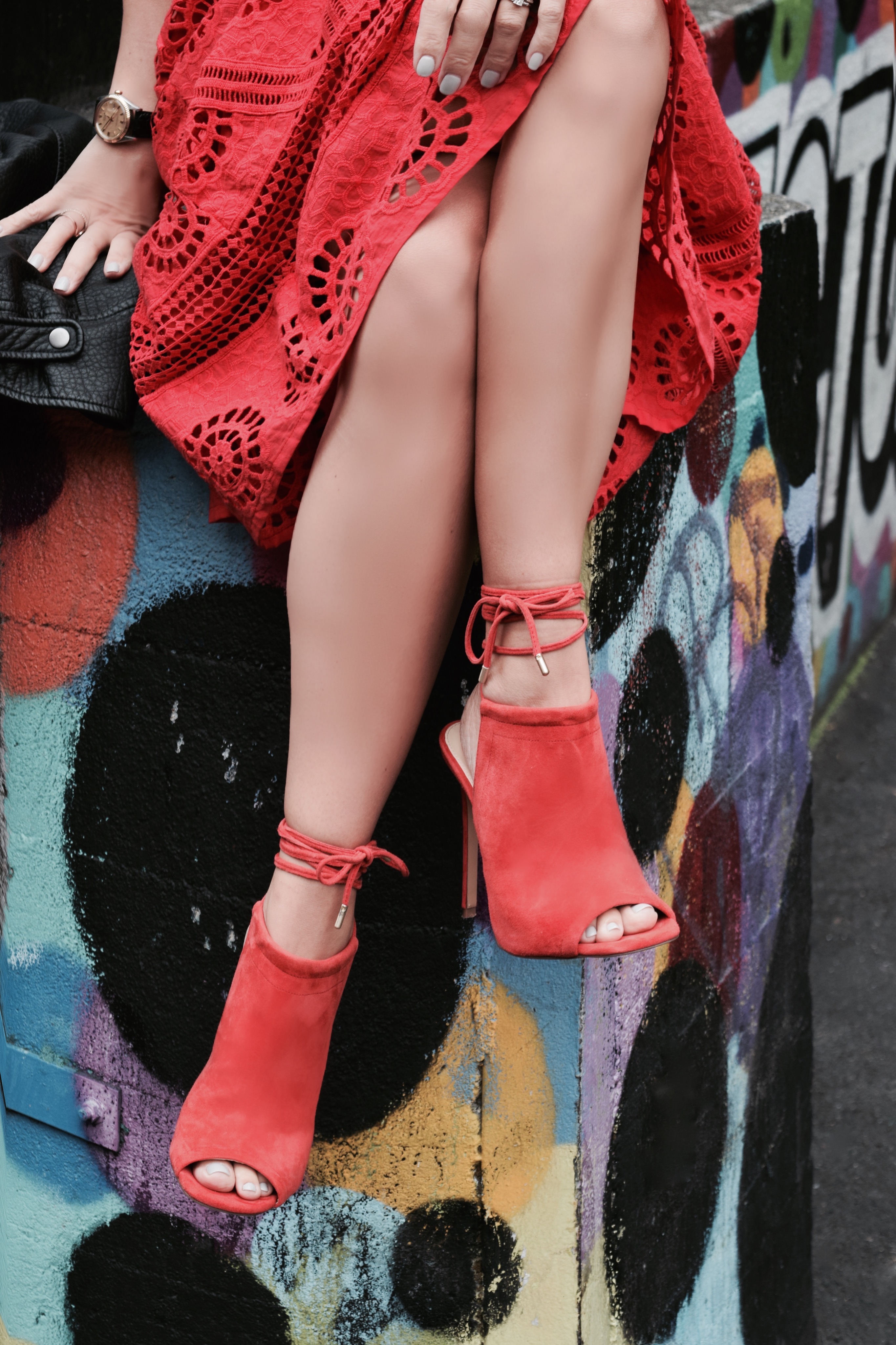 This outfit simply did not require much added detail. If you are wearing this dramatic of a color, keep the rest of your accessorizing to a minimum or else your whole look will be confusing and the eye will not know where to look. These shoes however are a must, I have seen them in a few other colors and was concerned about the fit. However, when I saw them in red I decided to take the plunge and give them a shot. To my surprise they are incredibly comfortable, I may even order them in another color. They do fit a bit big, so size down, oh and guess what they fit my wide feet perfectly! Worn laced up the calf or around the ankle, as I have done, it's all personal preference and I shall leave that up to you.
Thanks for joining me today in my adventures as Little Red Riding Hood.
Carly Elisabeth xx
Dress: ASOS
Jacket: Joe Fresh
Shoes: Steve Madden
Purse: Vintage (I also love this one)