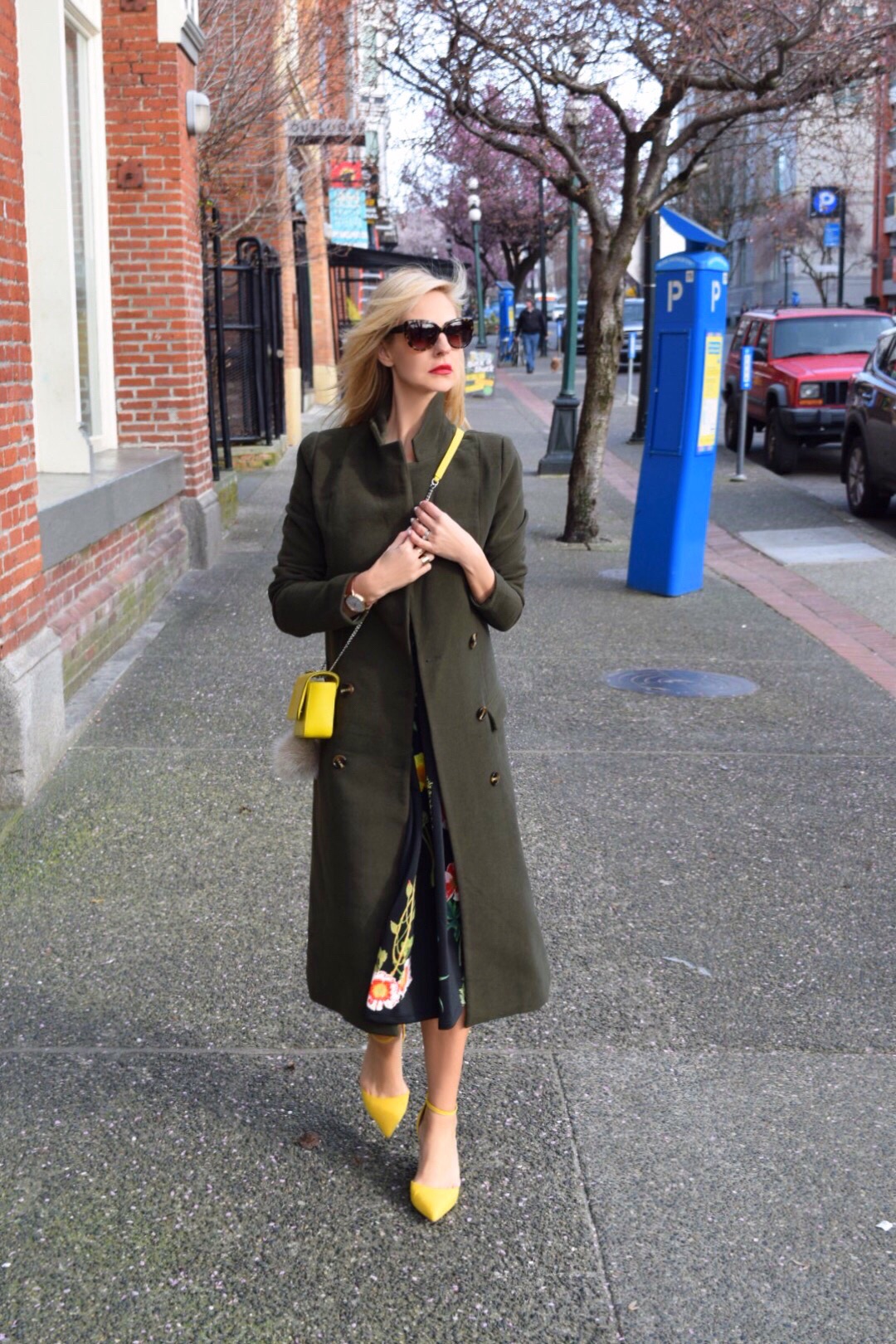 How is everyone today? Thank you for tuning in and I hope this finds you all happy and healthy. Speaking of happy, what colour fills your soul and makes you smile whenever you see it? Ever since I was little, I have adored the colour yellow, it always seems to catch my attention. So of course, when I saw these adorable yellow pumps, I had to have them!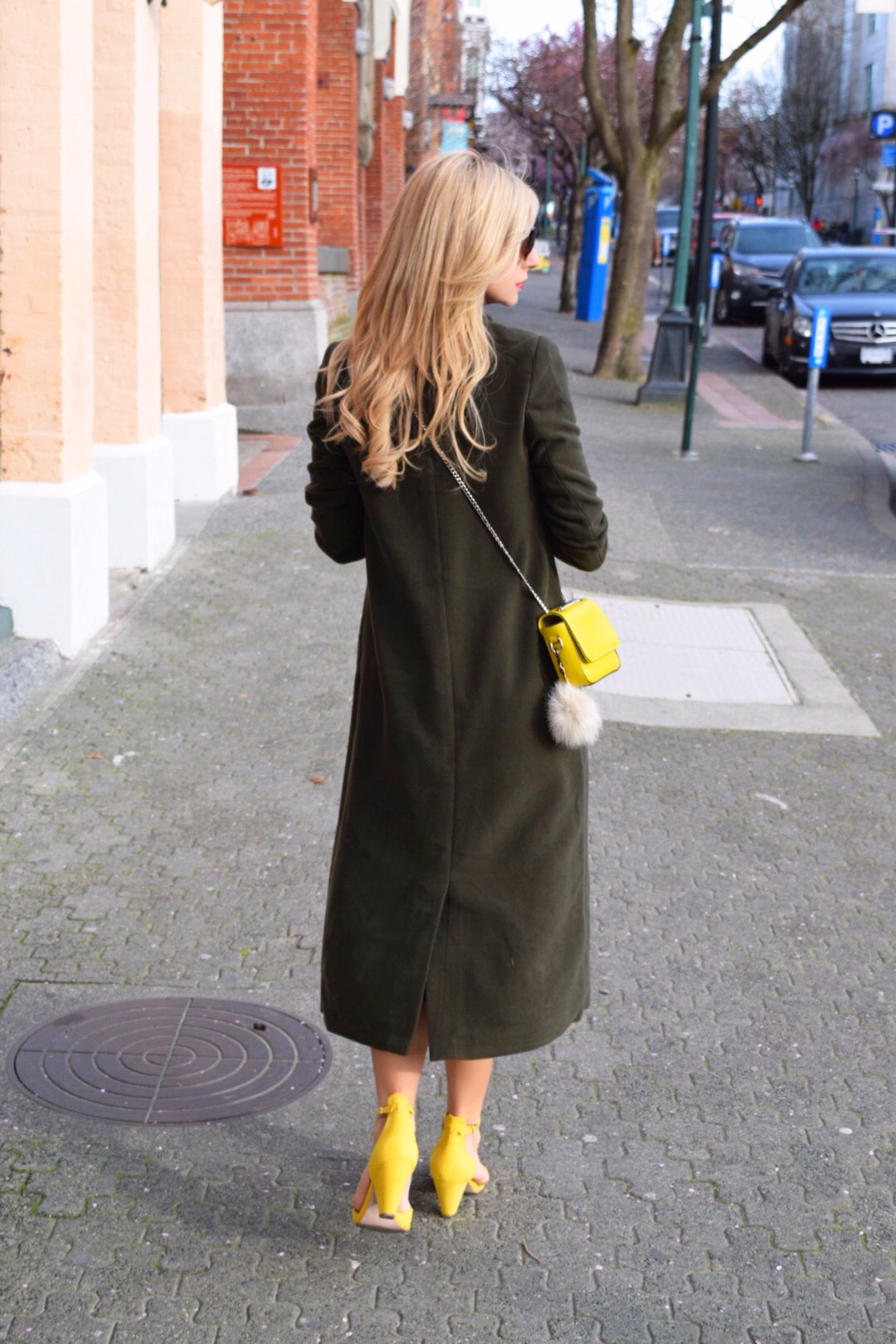 My whole outfit in fact, was centered around them and seeing as flowers are making there debut, so should all our sundresses. I know, I am a wee bit ahead of the curve and it is still a little nippy out, even when the sun is shining. This my dears, should not dissuade you, simply pop on a long wool coat, your choice of colour, of course. For those extra blustery days, it's all about layering, add a long sleeve turtle neck and a pair of tights underneath and voila! Easy peasy right?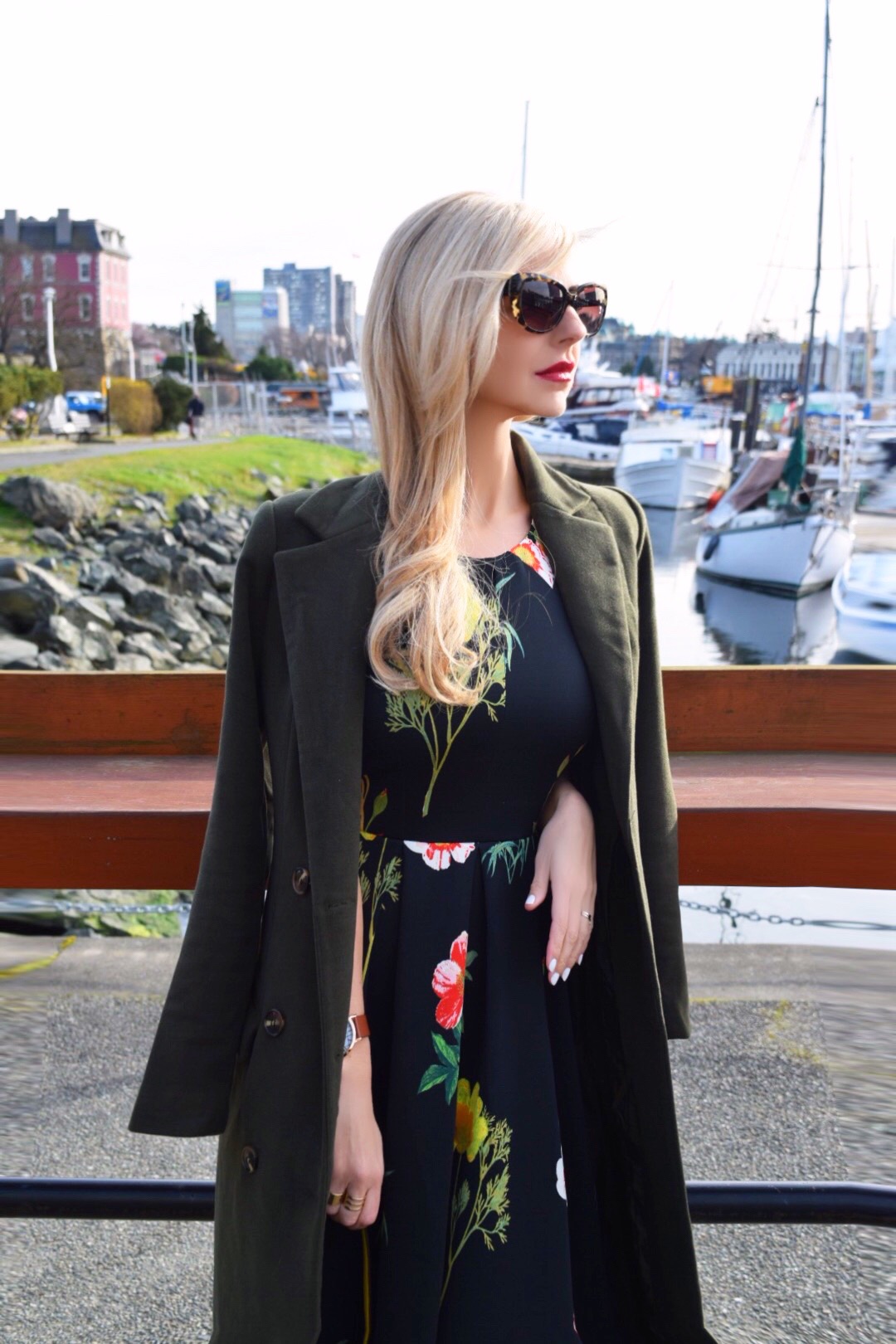 This fabulous, long brushed wool coat in Khaki, is from Missguided and it is one of my fav's. If you are looking for lovely coats, at very reasonable prices, I highly recommend you check them out. The brushed wool is very soft and is on point with its long tailored look.  I am 5'7 and it hits me at the perfect spot, however, if you are shorter or taller you cannot go wrong. Oh and guess what! It comes in Mauve now as well.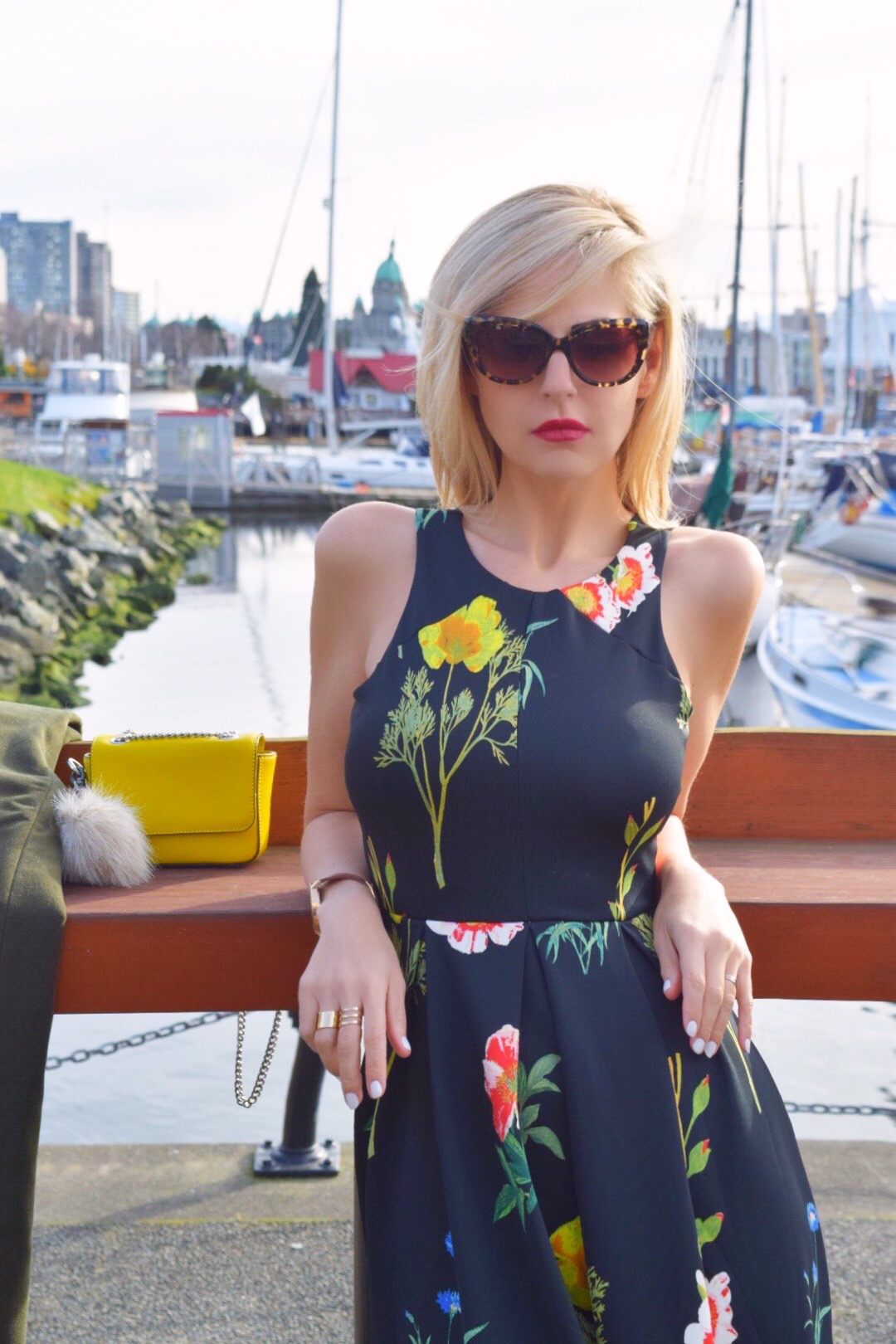 Can we talk about this dress from ASOS? It is one of the most comfortable dresses I have ever owned. Made from scuba style fabric, it is silky soft, breathable and moves with you every step of the way. The round neckline and deep v-back, make you feel like you have slipped on a pair of jammies and guess what! It is machine washable, yippee! I found it to fit a little large, so I would suggest ordering a size down. Truly a beautiful addition that can be worn year round.
These shoes were made for walking, I can personally attest to this! Today, I met up with a very good friend for lunch.  When we made arrangements to meet, we did not realize there were two off the same restaurant, 10 blocks apart! I ended up walking the 10 block difference to give my friend a big hug and catch up. After returning to my car with a smile on my face, as I always do after seeing her, I was pleasantly surprised. I managed to clock some serious clicks, well serious in heels and my feet did not hurt. Besides the fact that the eye catching colour had people asking me where I purchased these, they are under $70 bucks Canadian. You may be asking the same question as those lovely people on the street, well, they are from ASOS. I realize purchasing shoes online can be tricky, however, I can honestly say that ASOS own brand is very true to size and I have not had any issues thus far.
Thats all she wrote folks, check back for fun new finds next time on Carly Elisabeth Designs, I hope enjoyed todays post, thanks for tuning in.
Carly Elisabeth xxx
[show_shopthepost_widget id="1424495″]