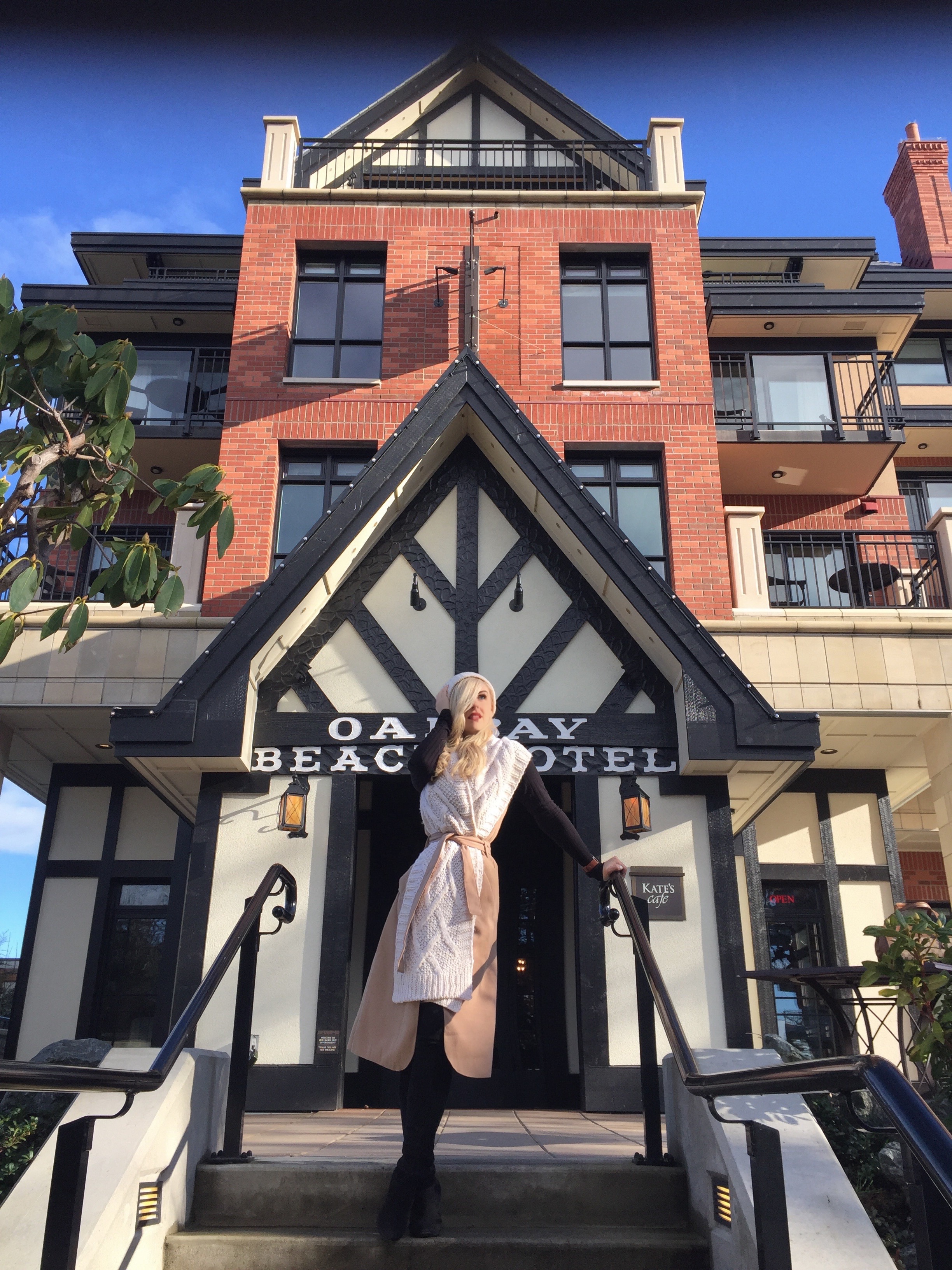 Hello everyone, thank you for popping in, I hope you are all having a fantastic day. Today was all about casual chic because you can still be comfortable, while looking fabulous. An outfit such as this requires very little thought, by keeping the colour pallet simple and combining different fabric textures, you instantly have a deliciously rich look.
My goodness, how grateful was I today!  It was such a beautiful winters day, the water was calm, the sun was shining, the wind was quiet and people were smiling. It was the perfect day to grab a "perfectly prepared latte", at Kates Cafe, in the Oak Bay Beach Hotel. If you live in Victoria or are planning a trip here, I highly suggest you consider staying at this little piece of paradise.
Shop the Look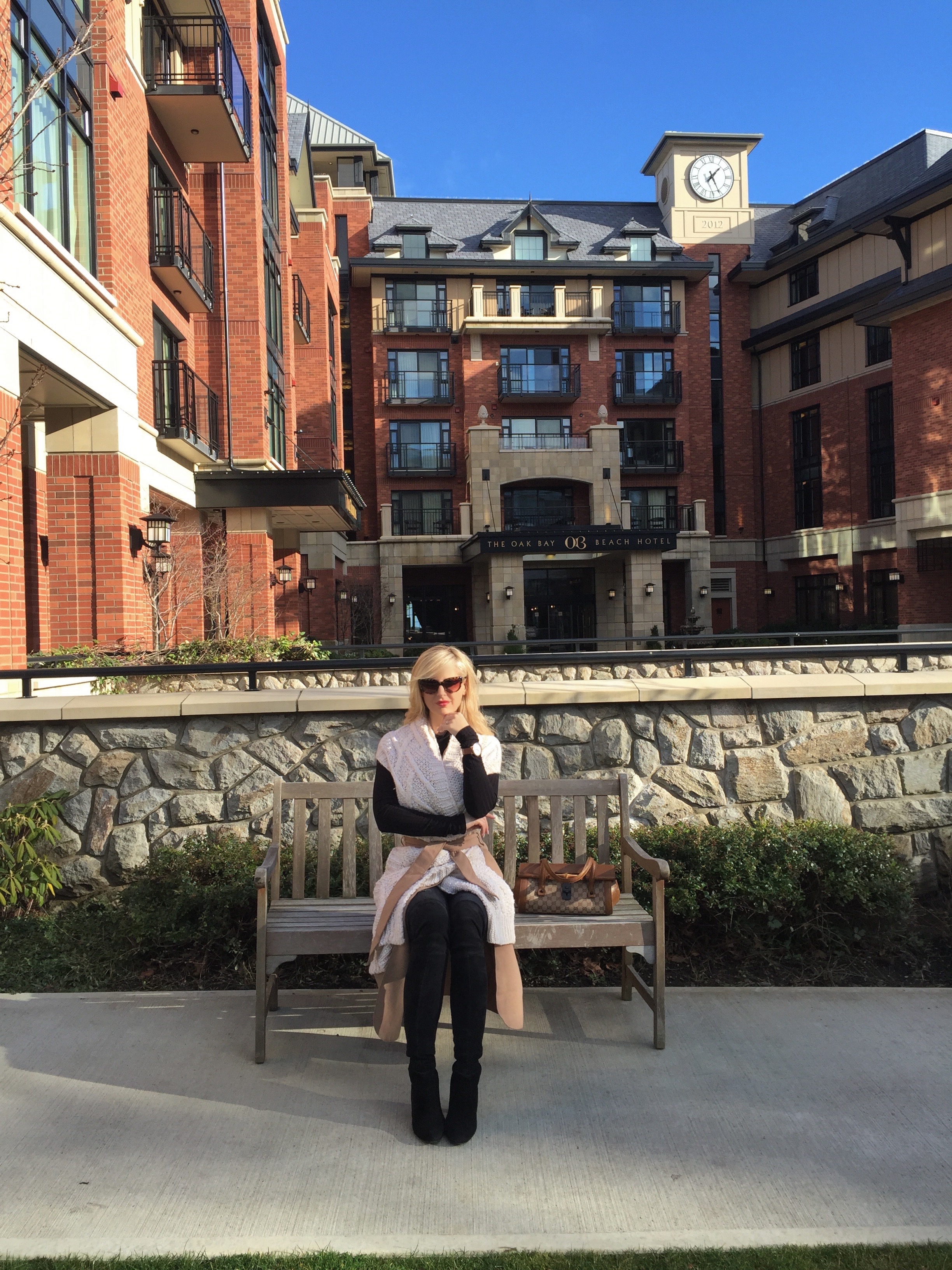 If you follow along you know I adore this style of outerwear. The over sized lapels drape down like a waterfall, which were the name Waterfall vest/coat is derived from. Worn as I have done here or over your favorite dress, with a pair of fabulous pumps, your outfit will be taken to the next level.
This particular beauty is from Missguided, an online store which I shop at quite regularly, their prices are hard to beat and the standard shipping is free to the US and Canada if you purchase more than  $80, which is easy to do, trust me.
I am 5'7 and I found it to hit me in the right spot, however, you can't really go wrong with length, it is more about personal preference. I generally wear a size 6 in coats but because I wanted a more fitted look, I ordered a US 4 and it is perfect.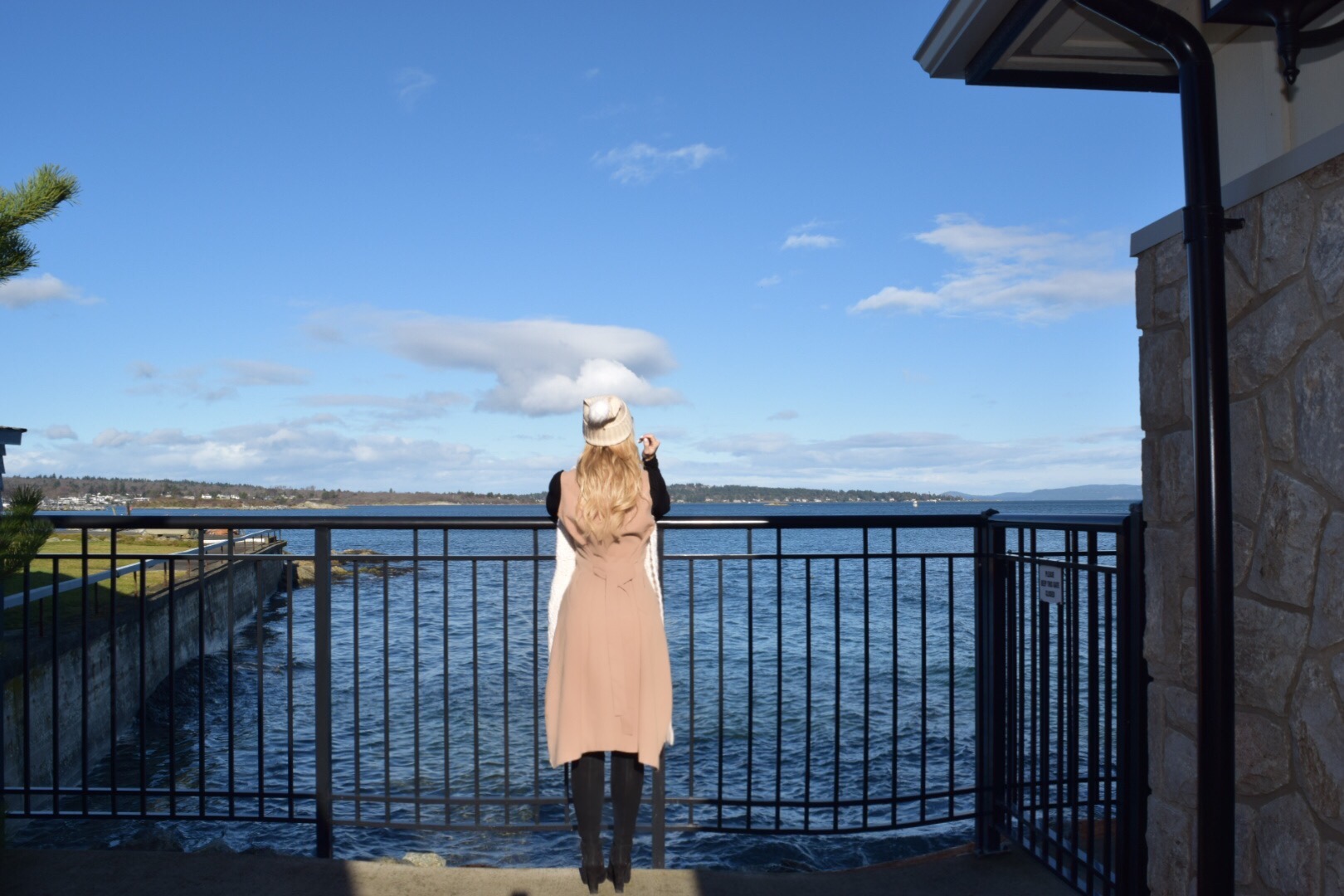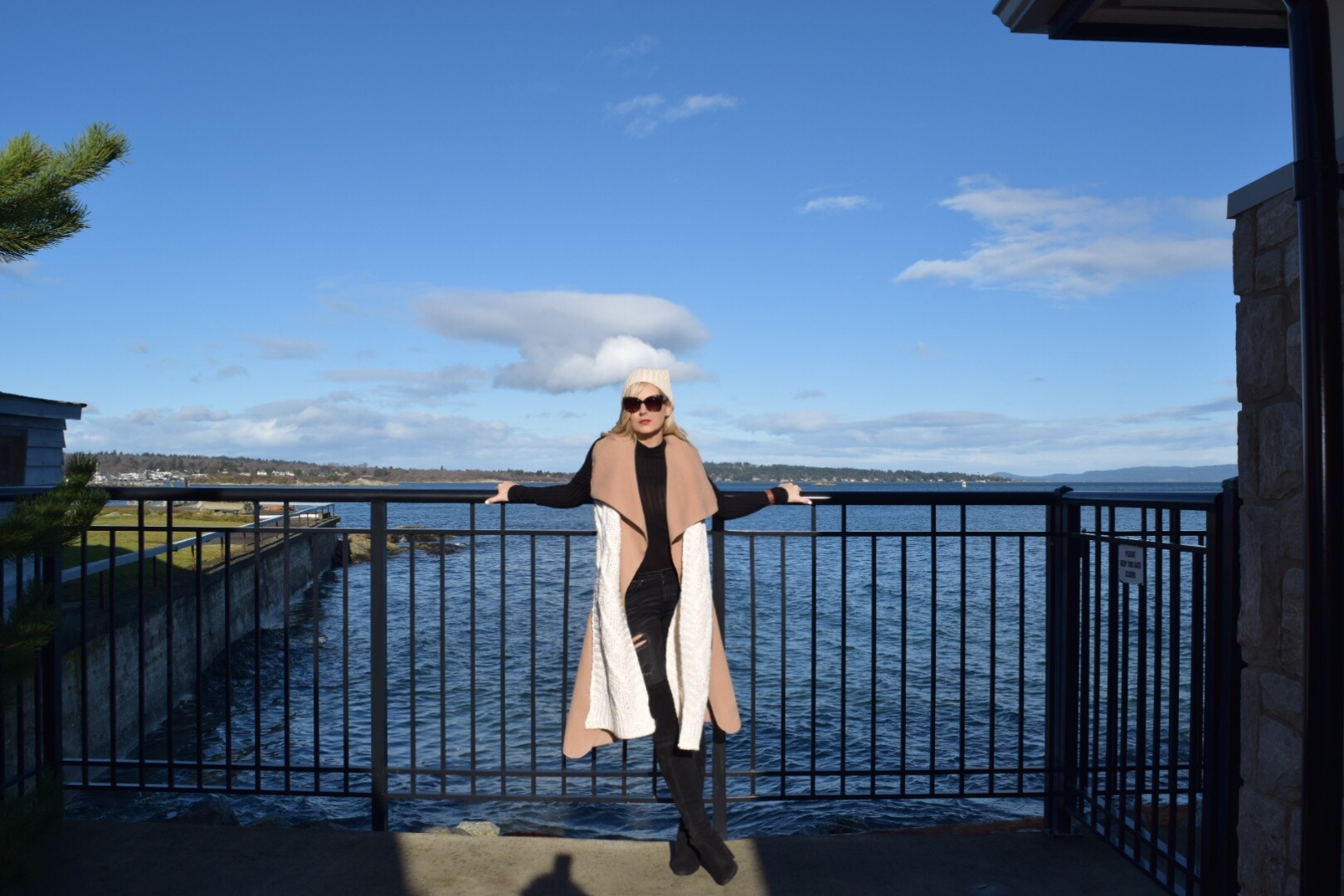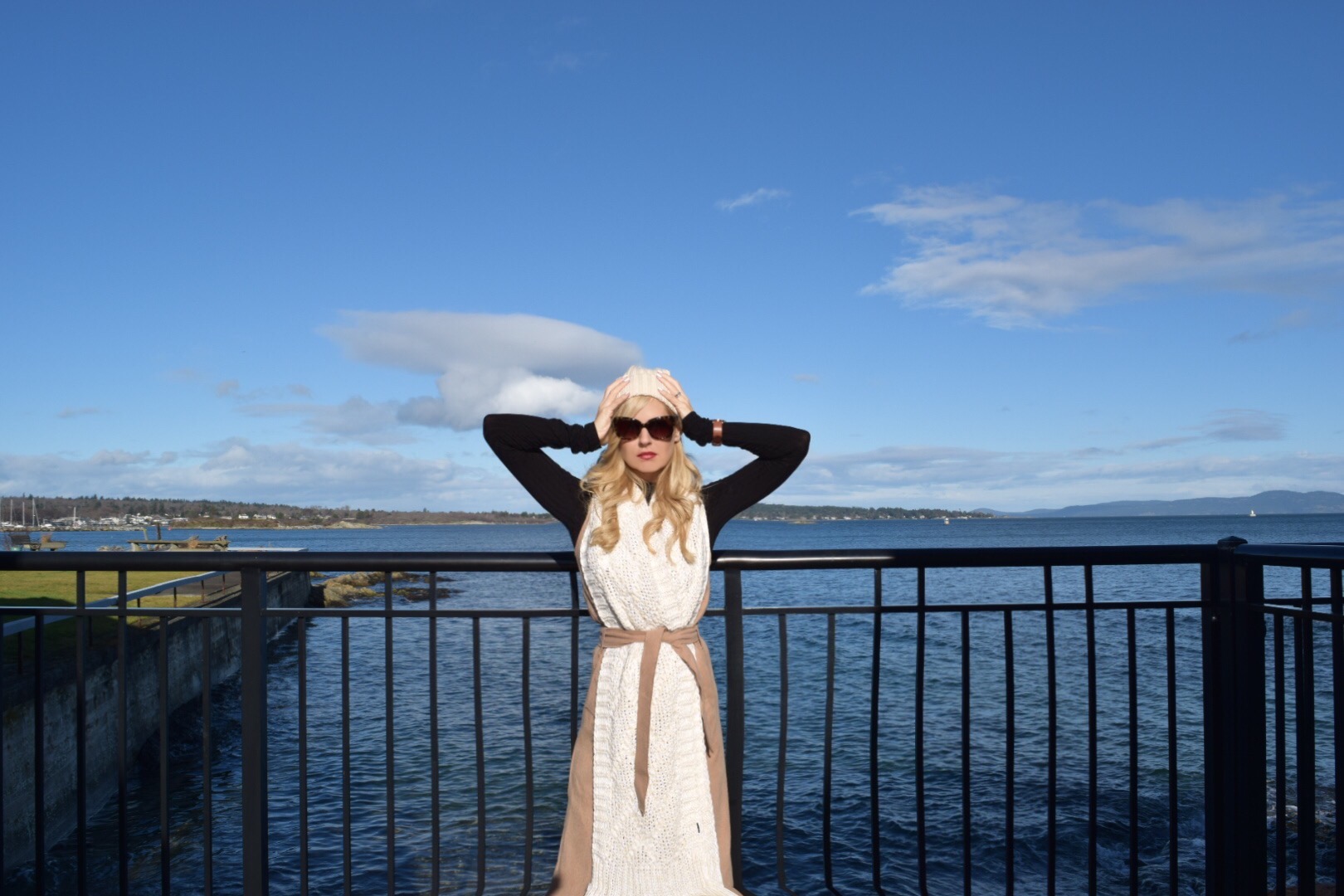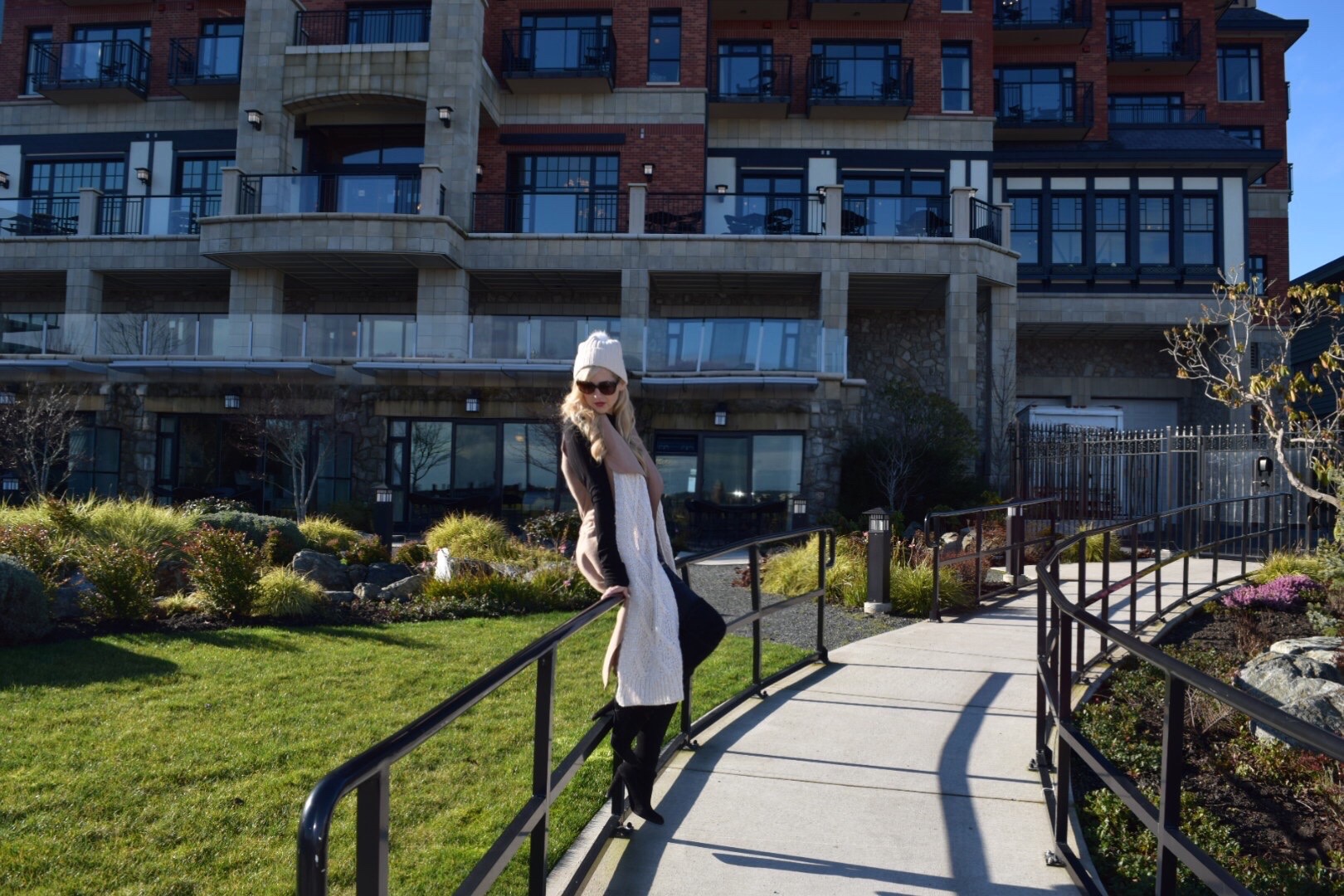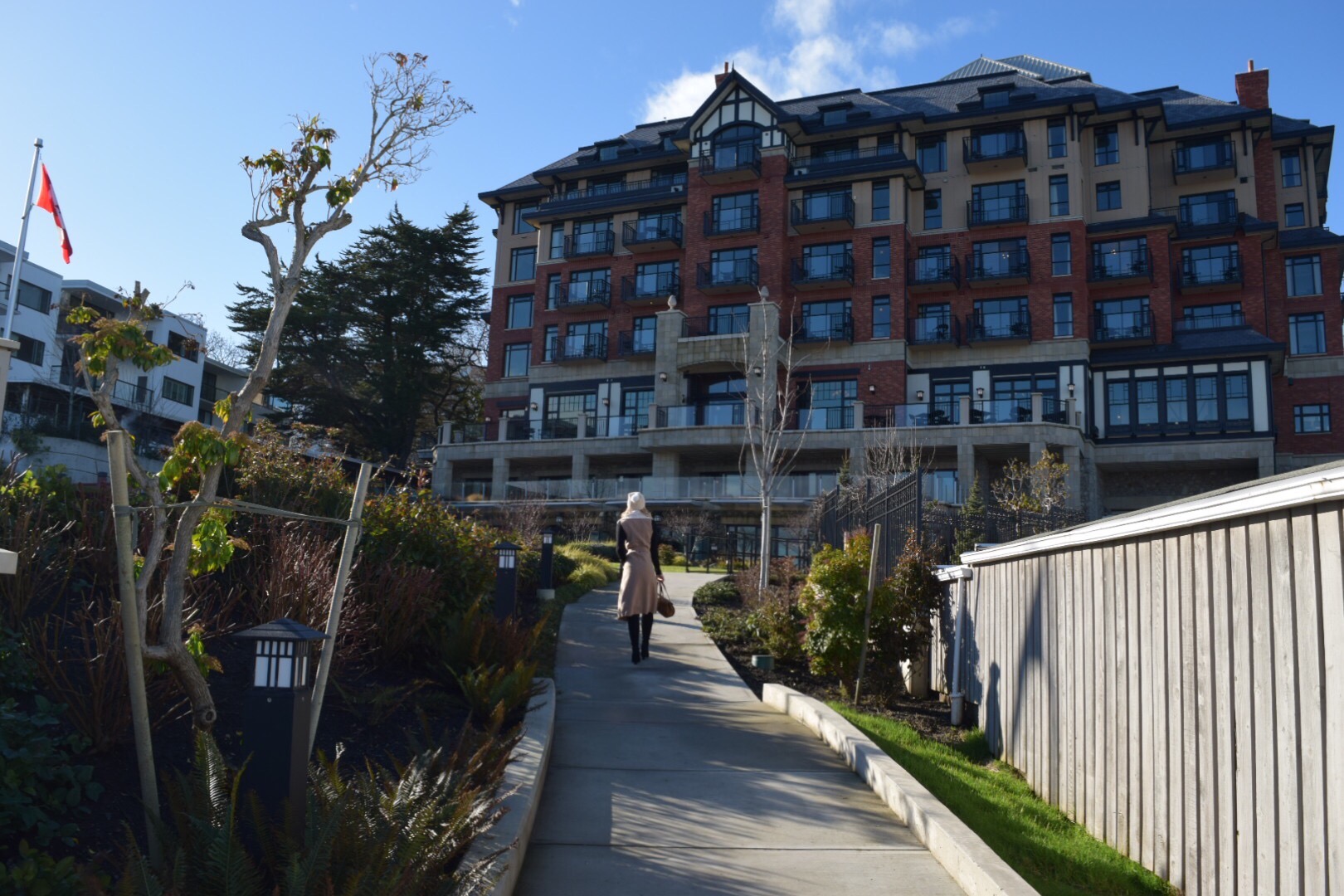 Lets talk about these jeans for a minute, if I may, I absolutely adore them. They are incredibly comfortable and move with you with ease and aside from the fact they make your bum look amazing, they are only $39 bucks!
The distressed look is only amplified with the high waist slim fit and guess what they are not to long. For those of you who do not know me personally, I struggle buying jeans, I actually enjoy buying bathing suits more than I do jeans.
They are either way to long in length, to short in the rise and if they fit in the bum they are way to big in the waist rrrrr. So if you are like me and suffer from the same affliction, than I have found the solution, no alterations done to these babies.
Head over to your nearest H&M and give them I try, I dare you!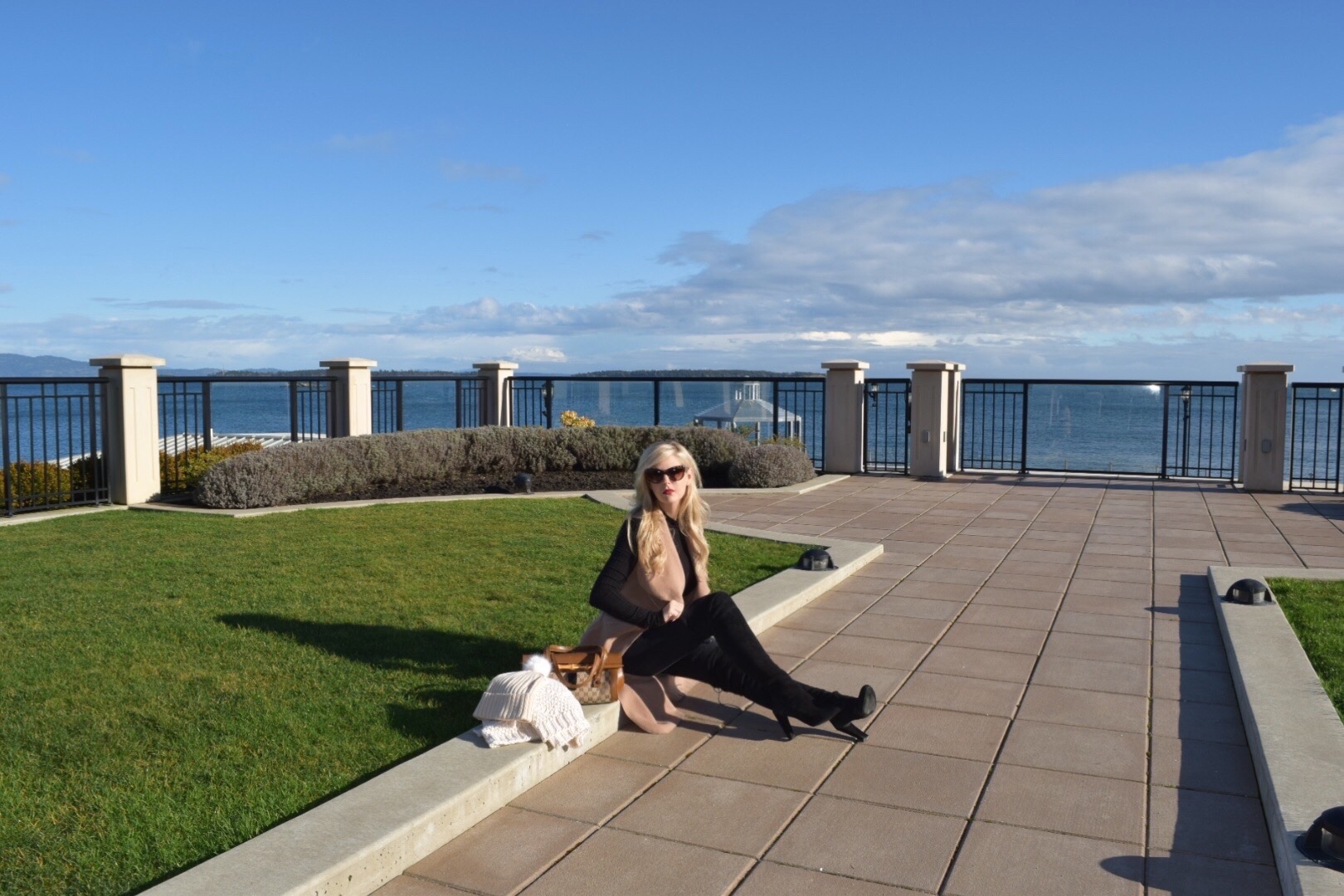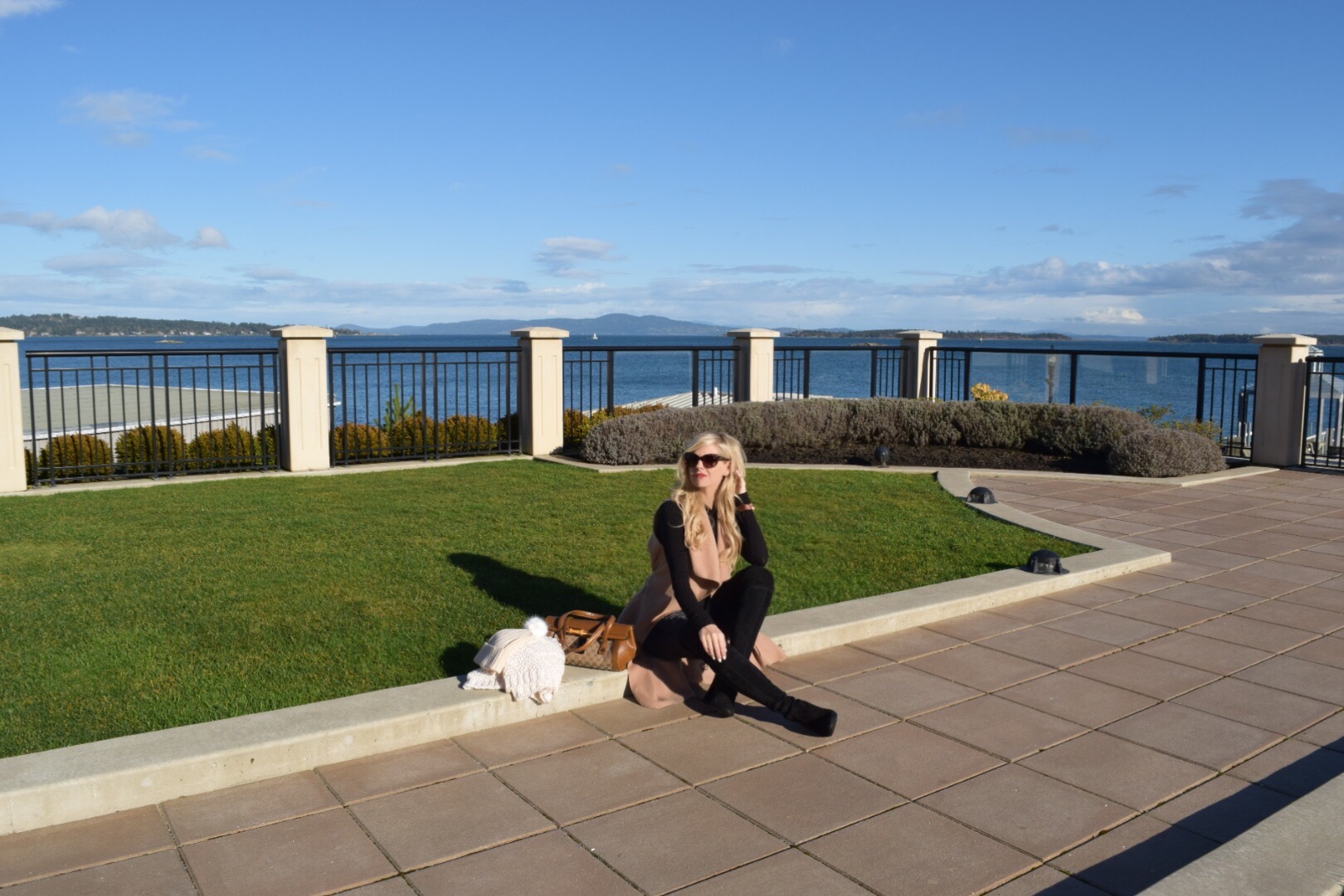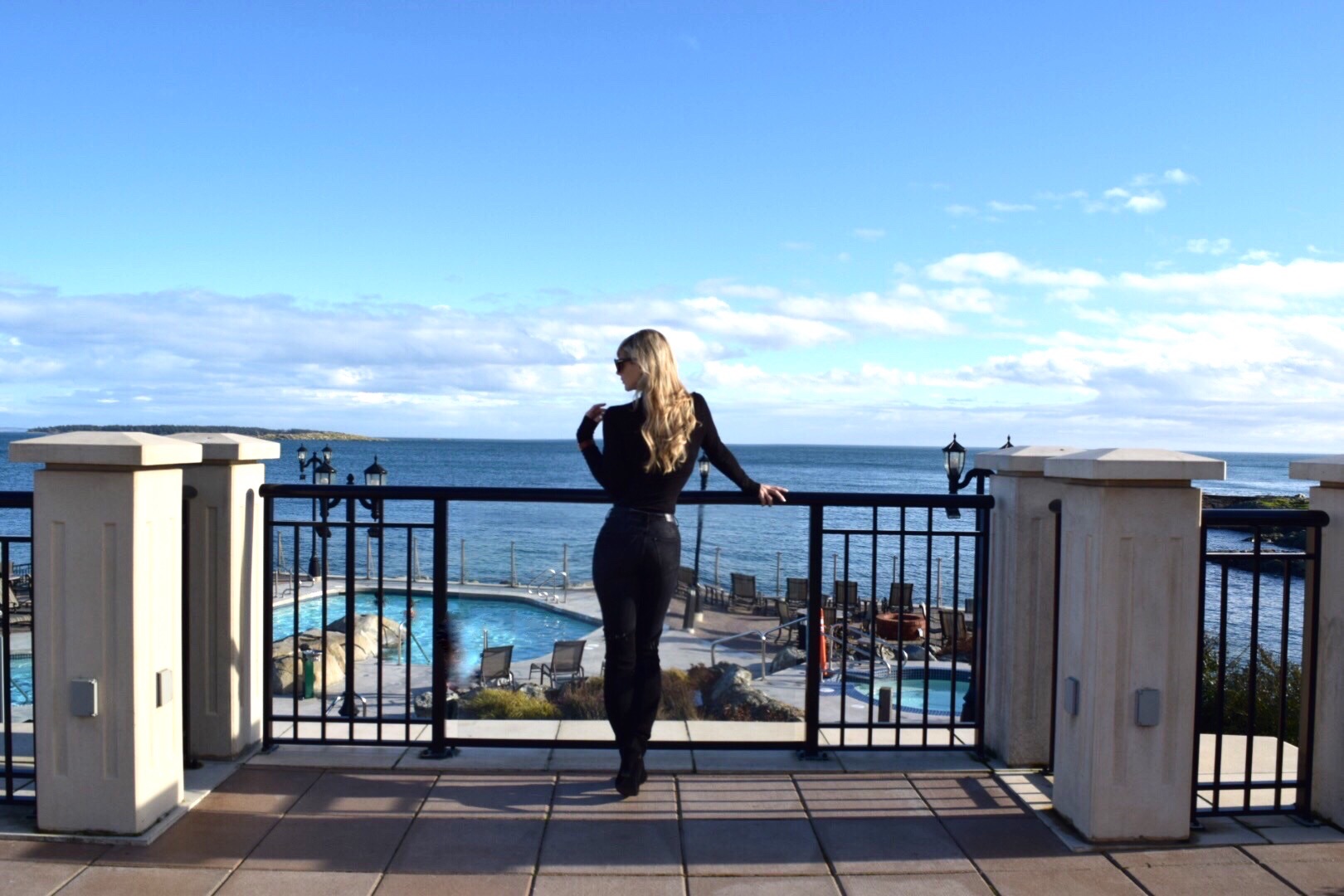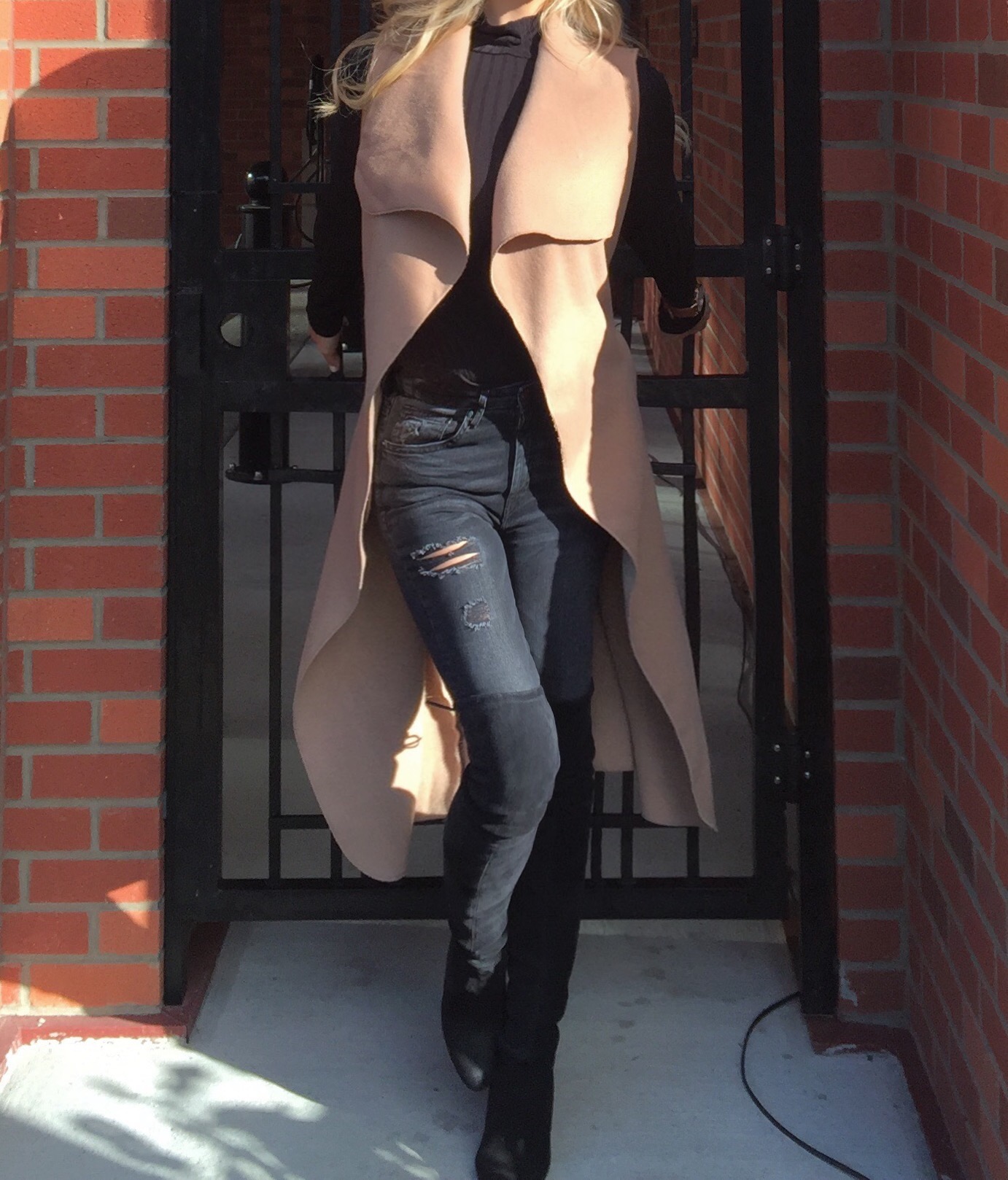 Last but not least, the famous Highland Boot by Stuart Weitzman, I know you have seen them around ladies and are hesitant to pay the large price tag that they come with, but trust me when I say, DO IT!
Take the plunge, they are an investment piece that you will get years of use out off. Aside from the fact you can pretty much wear them with anything, they are actually comfortable.
If you are looking for a pair of show stoppers look no further, the sky high thigh will elongate your legs and because they are graded with a comfortable pitch your foot sits in a more natural angle, making hours of walking a breeze.
How do they fit? I have read many different reviews and some say to go a half size down, however, I have wide feet, so I chose not to and they fit perfectly. If you have muscular thighs, you may have the same issue as I did in the first few wears, the are a bit tight. After about 4 outings they did soften and molded to my body quite nicely and the delicate, yet strong ties at the top of the thigh, ensured that they stayed put.
TIP: Fold down like socks when you are putting them on, once your foot is in pull the remainder of the boot shaft up.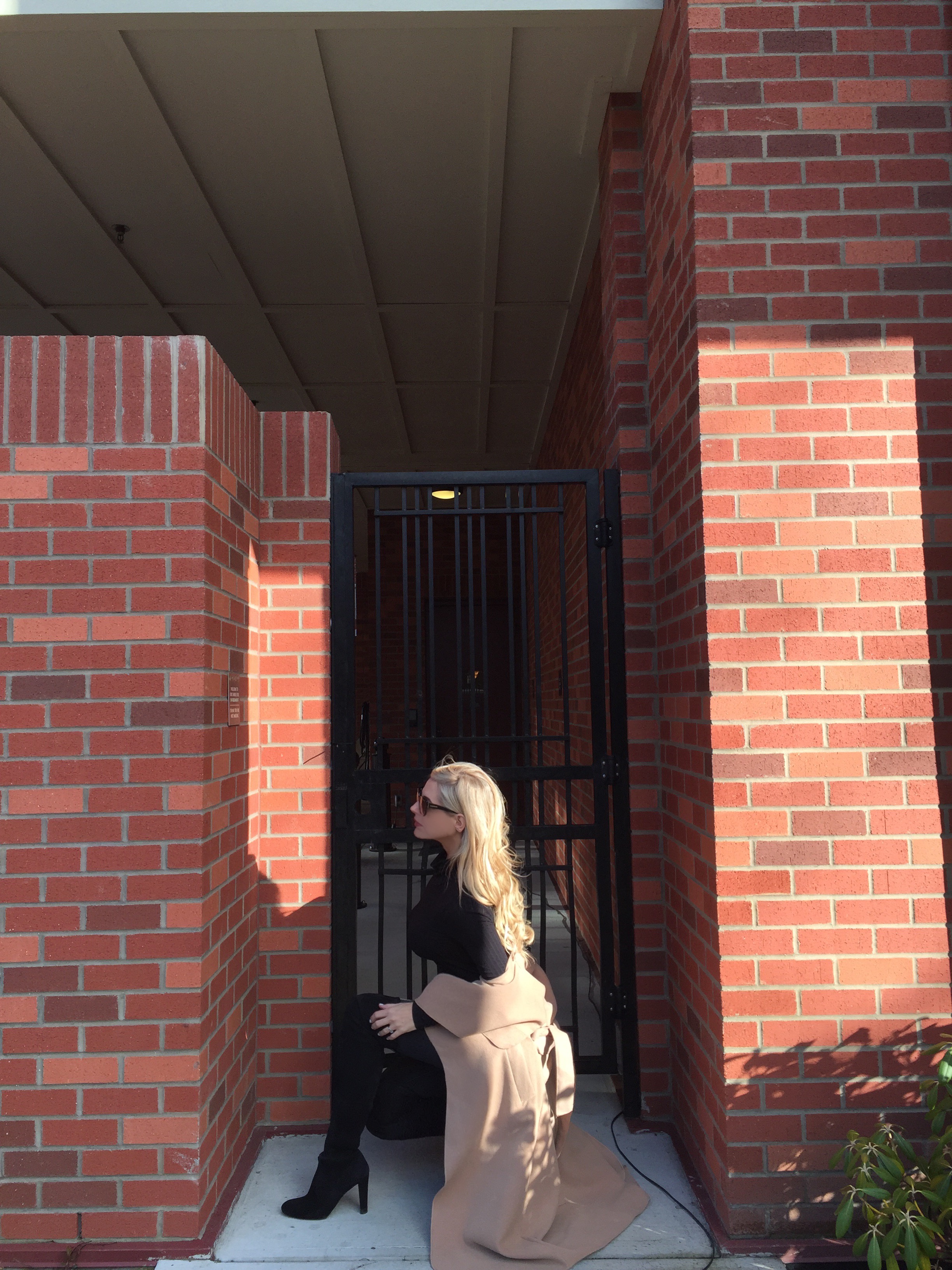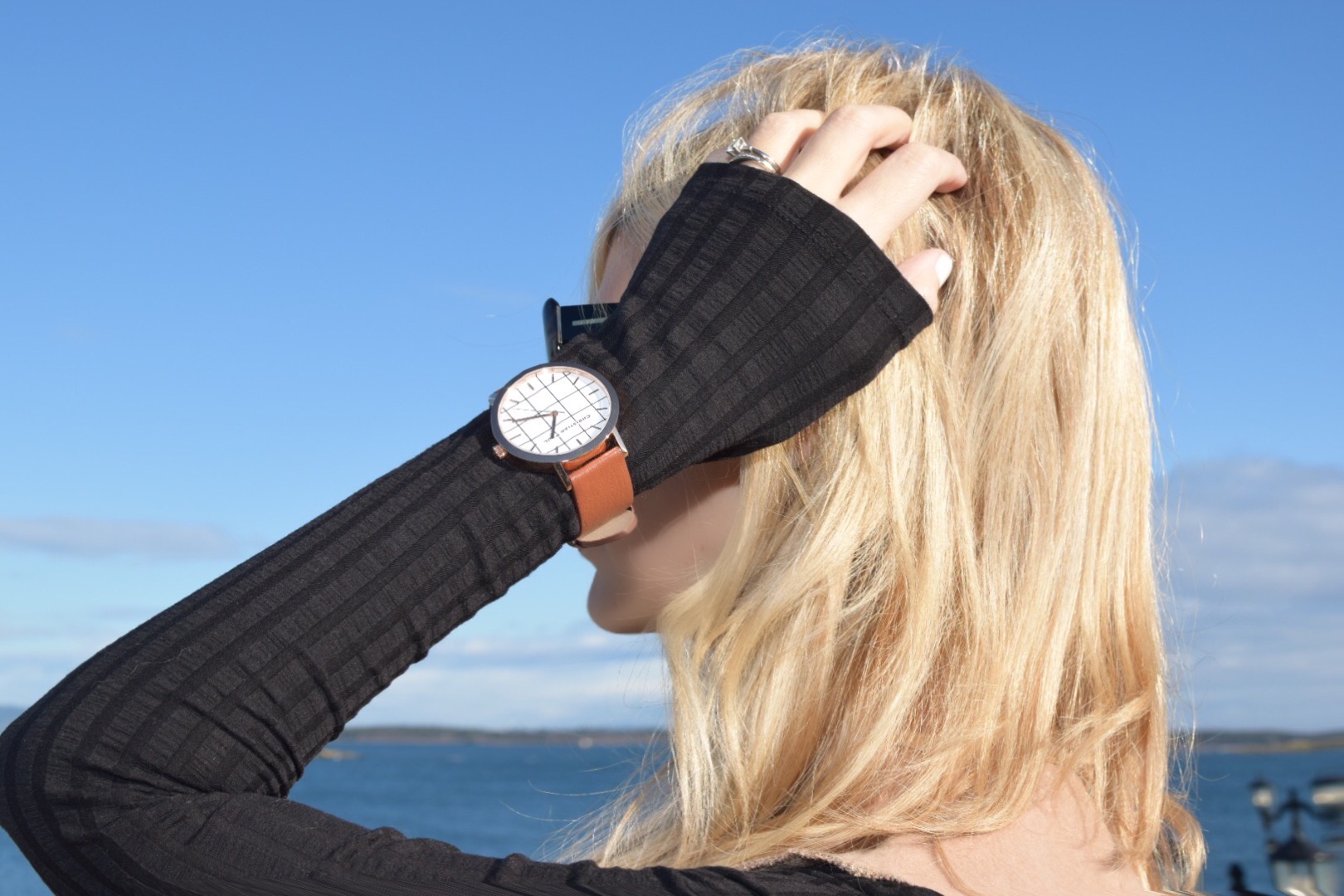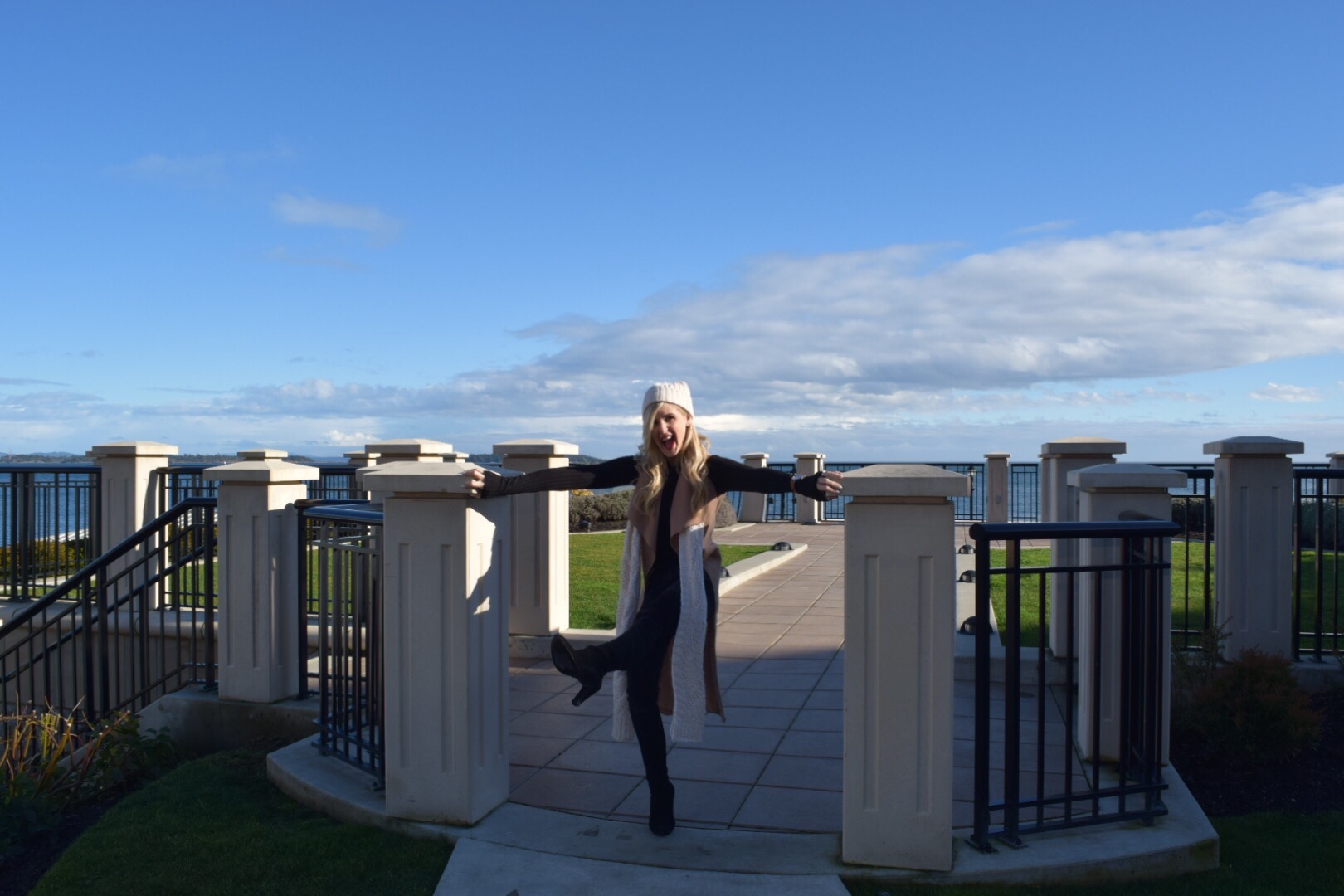 Thats all she wrote folks, thank you for stopping by, fingers crossed this is the kick off to warmer days ahead.
Carly Elisabeth xxx
Vest: Missguided
Jeans: H&M
Top: Vince (love this one to)
Boots: Stuart Weitzman (these are fab as well)
Watch: Christian Paul
Scarf: Urban Outfitters
Hat: Urban Outfitters