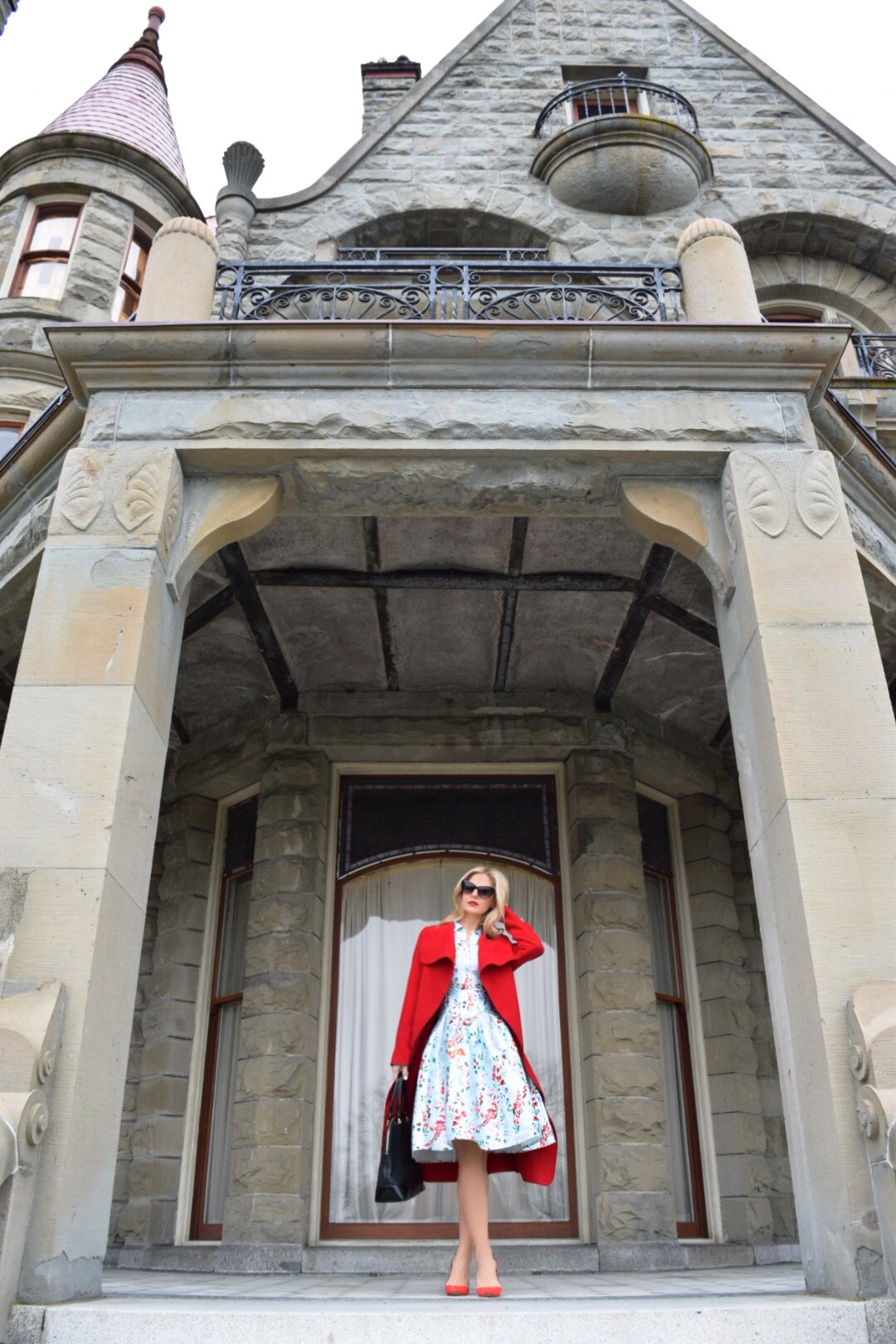 This post is a short but very sweet one. With spring around the corner, I will be taking every opportunity to pop on colorful prints and flirty dresses.  As you may have noticed I adore girly dresses with soft feminine prints, that drape my body delicately. Today I chose to pair this fabulous fit n flare midi dress from ASOS, with a slightly heavier brushed wool coat, in an eye catching red. The colours of this dress are initially what caught my eye and the shape is perfect. I would recommend ordering a size up, as it does tend to fit small in the bust and there is no stretch to compensate.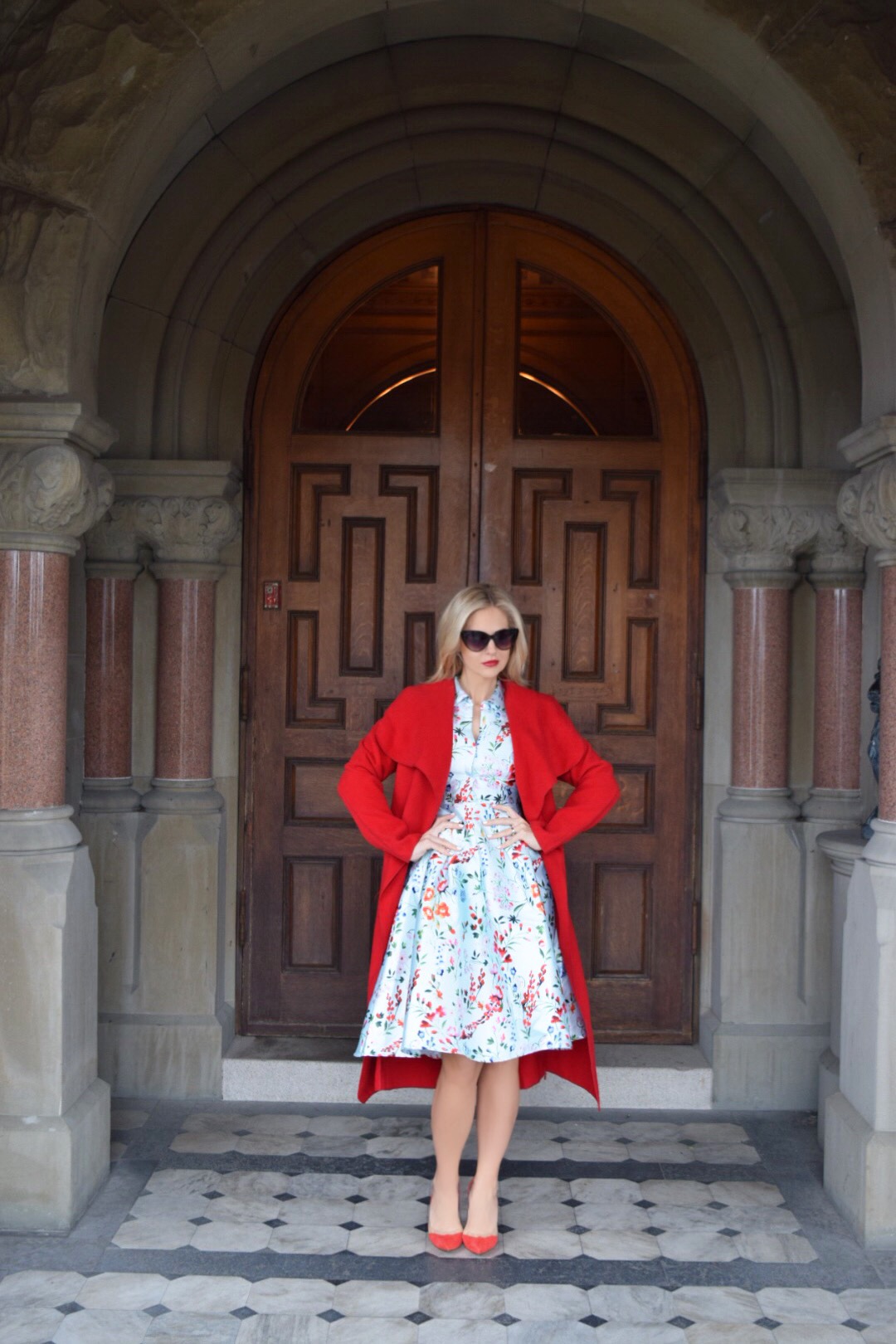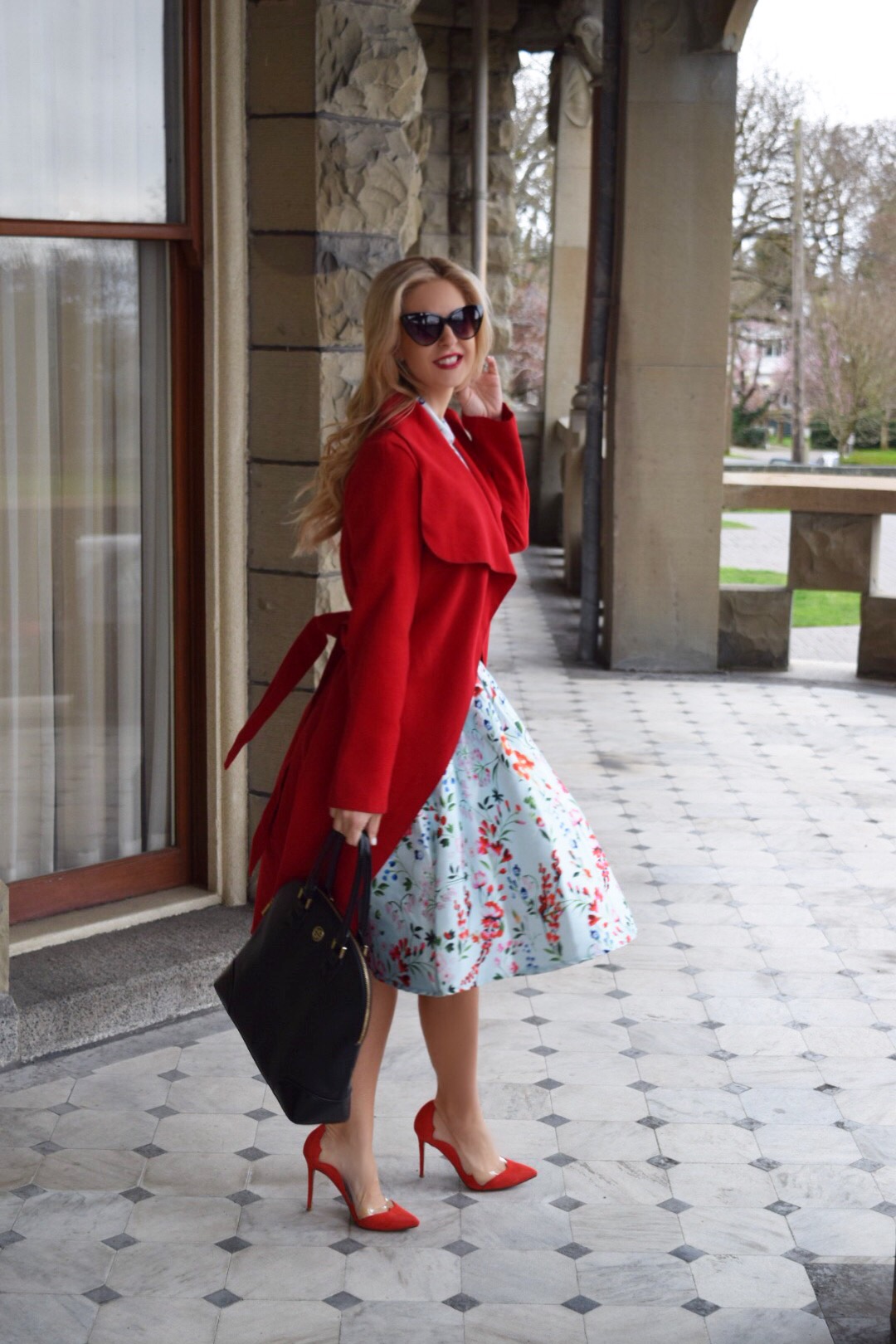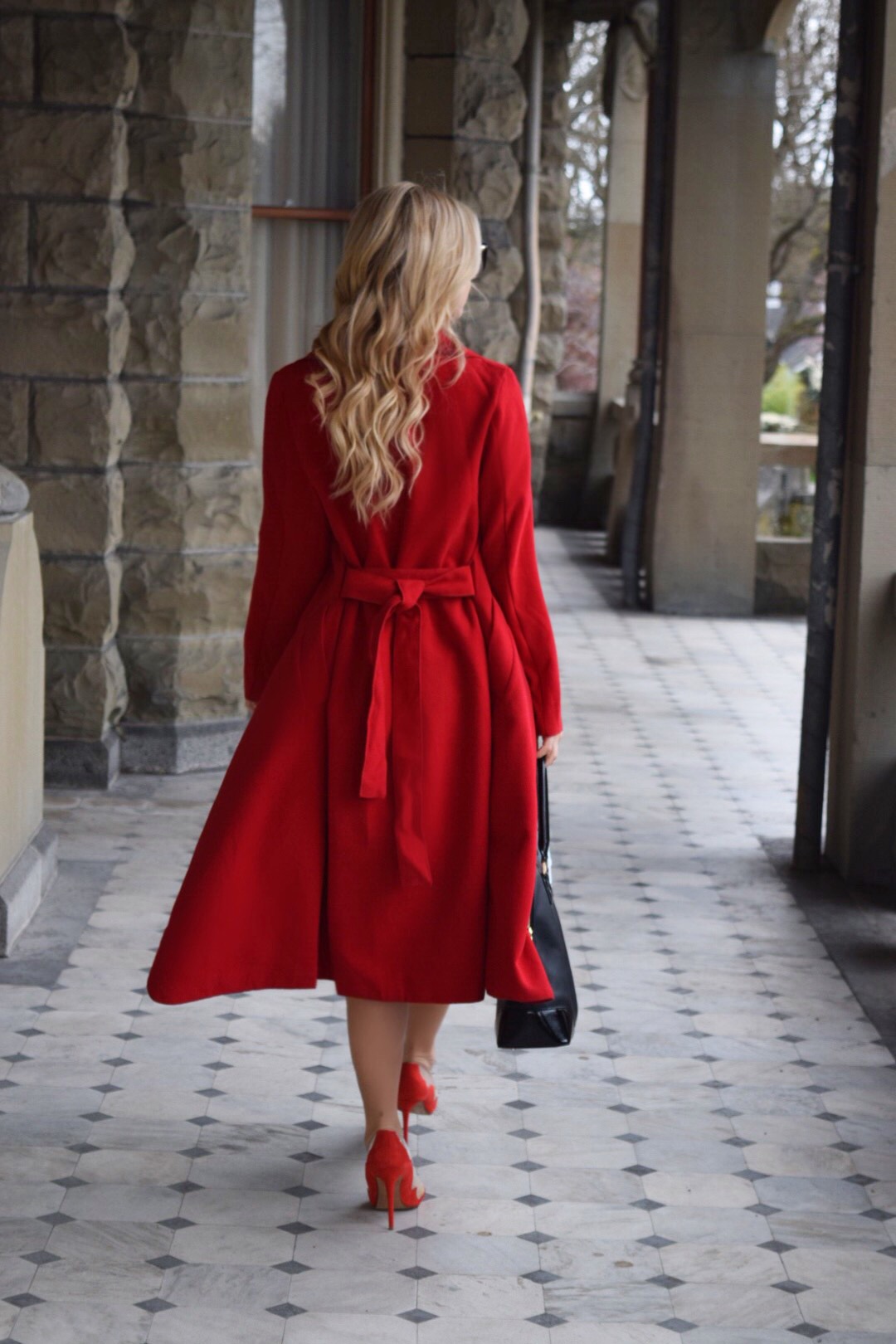 This stunning red brushed wool waterfall coat is from Missguided and I am in love with the vibrant color. I have ordered a few coats from them and I would recommend you order a size down, as they tend to fit large and can be a bit long, so make sure you check the measurements. Overall,  Missguided is a great place to find fashionable coats at reasonable prices.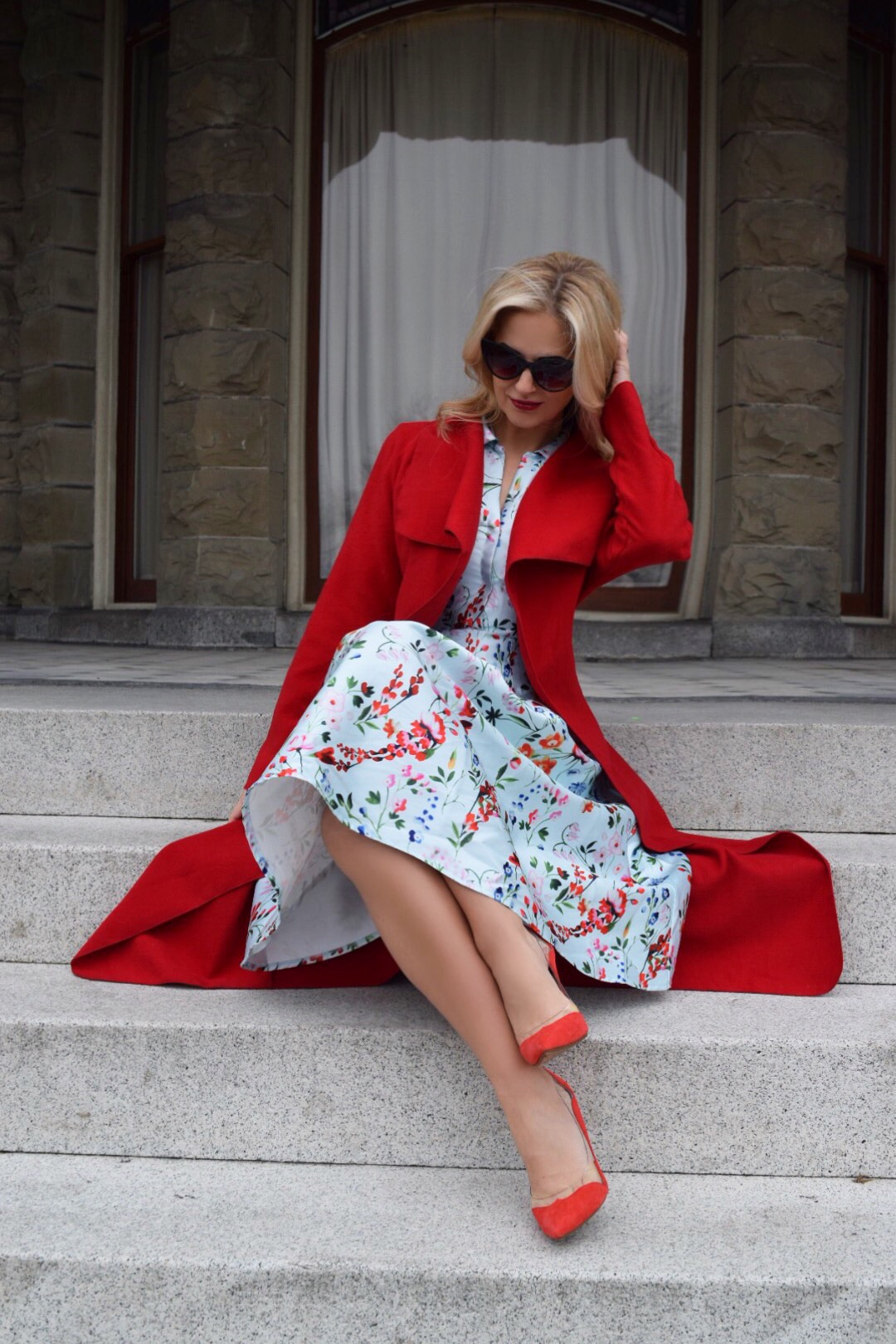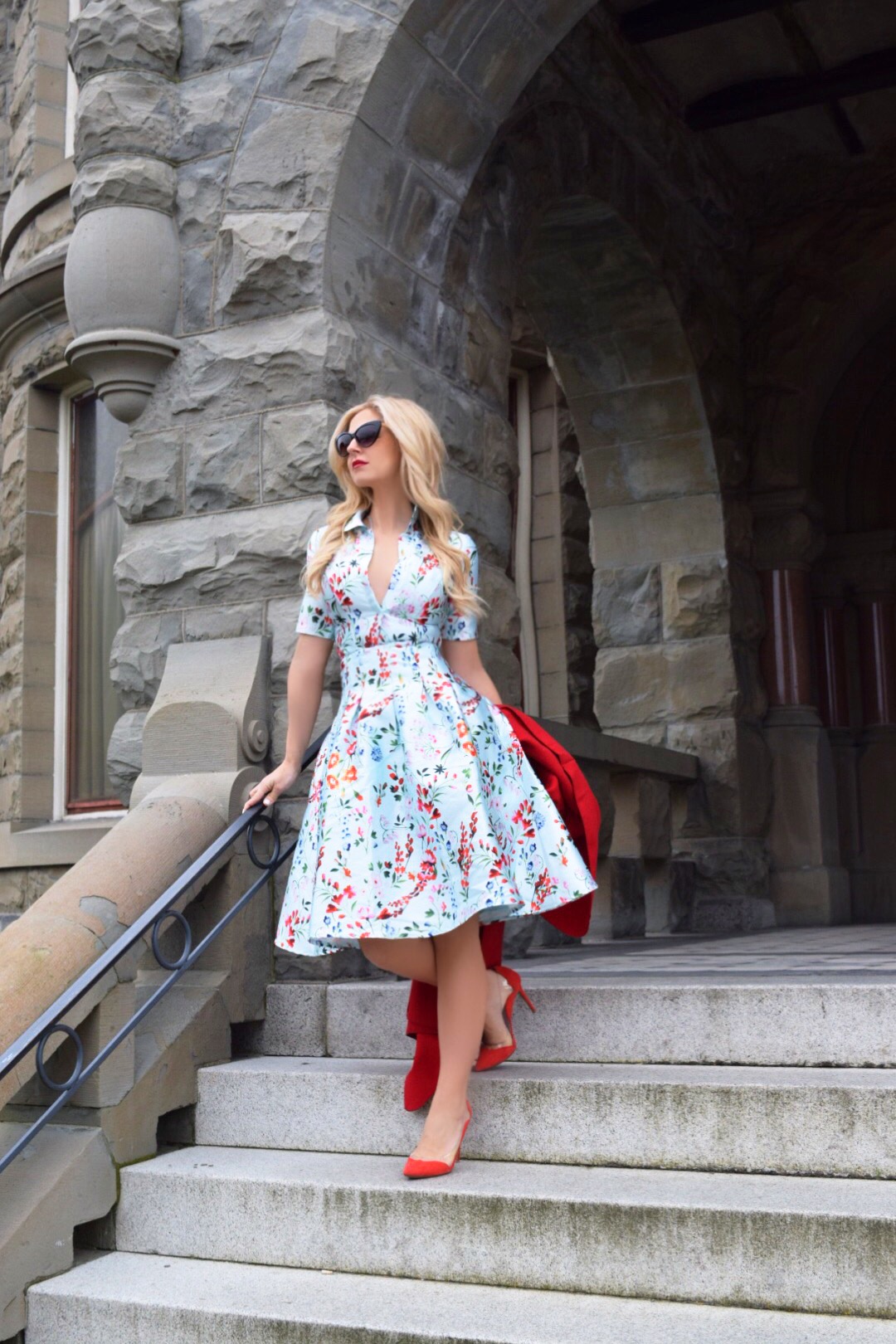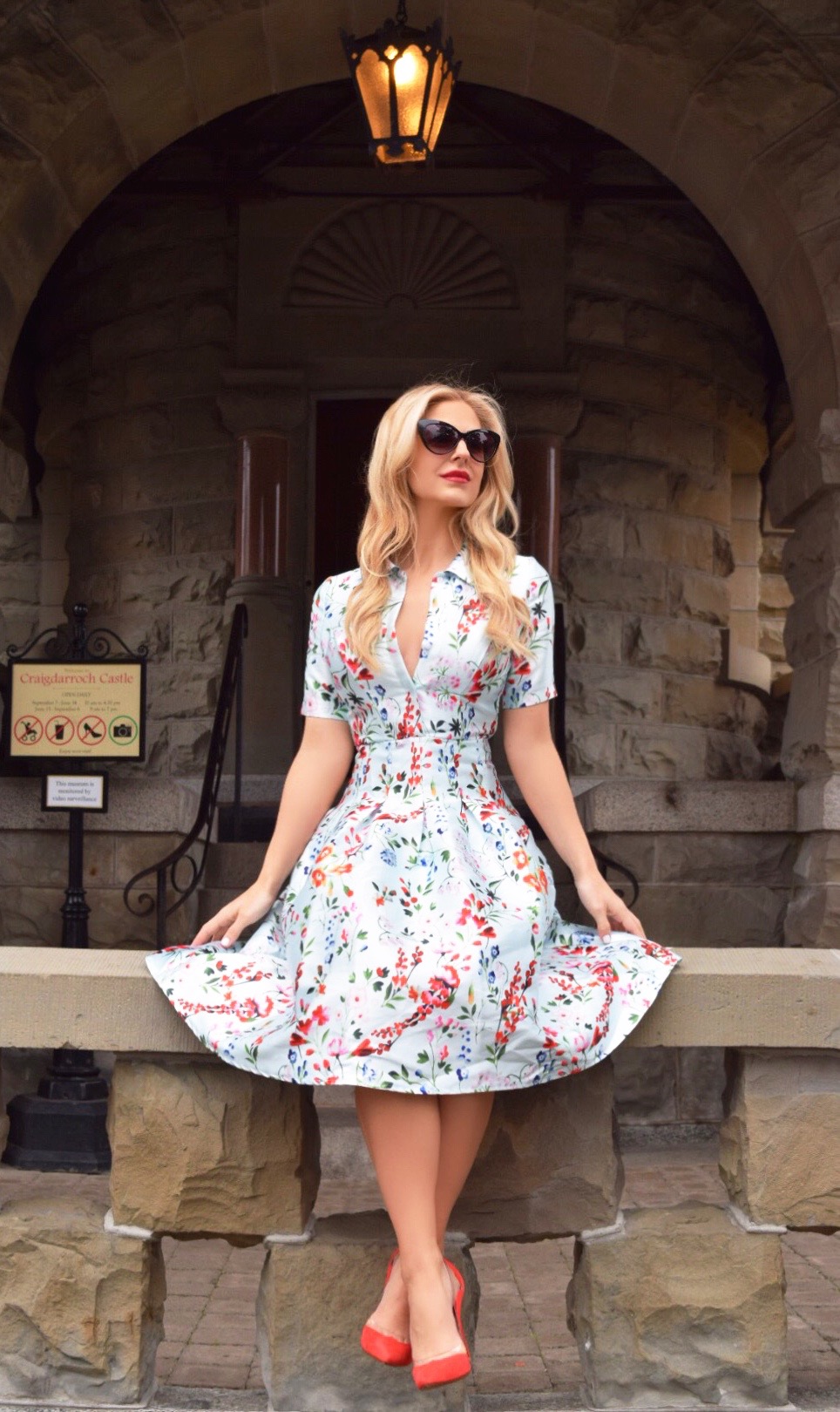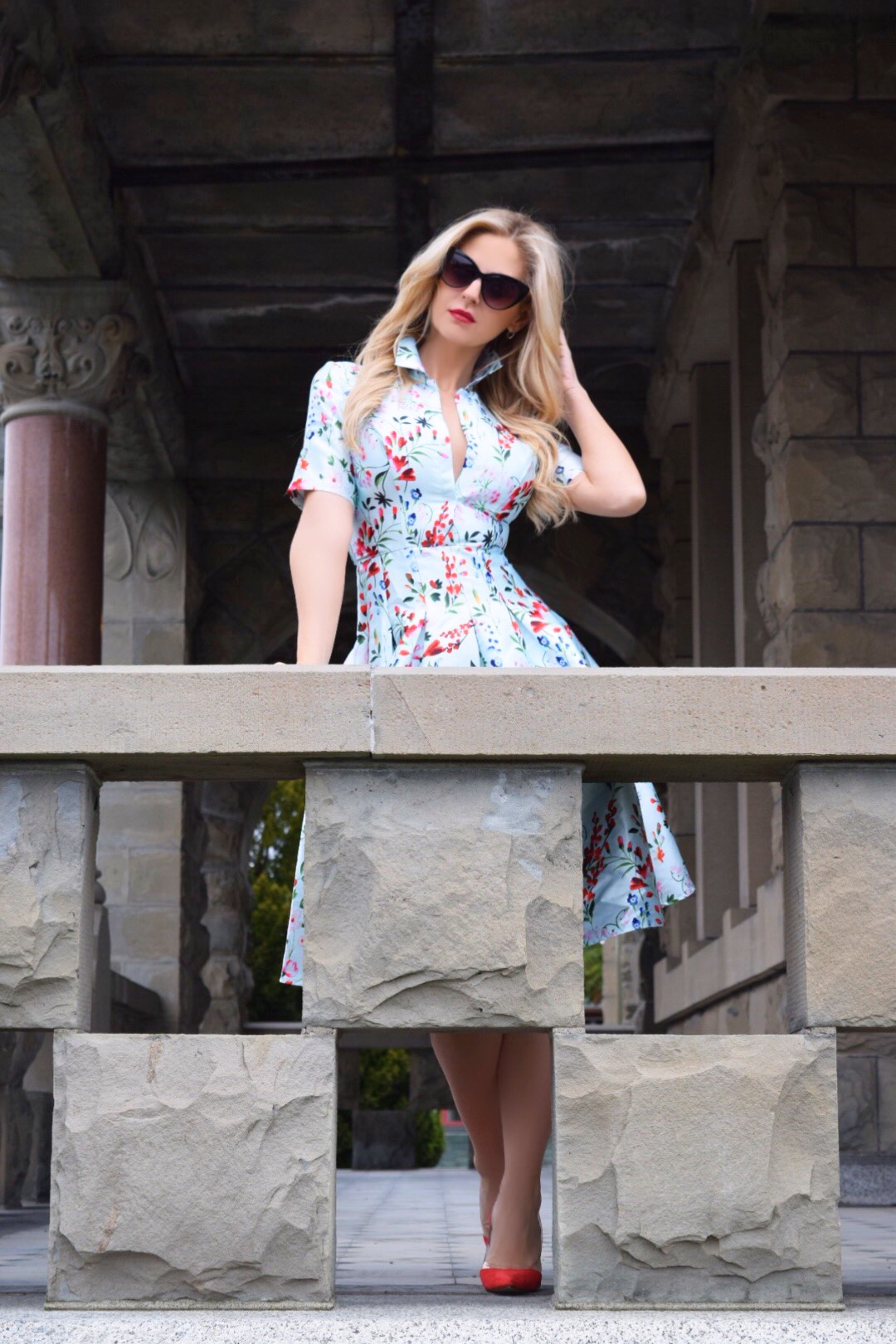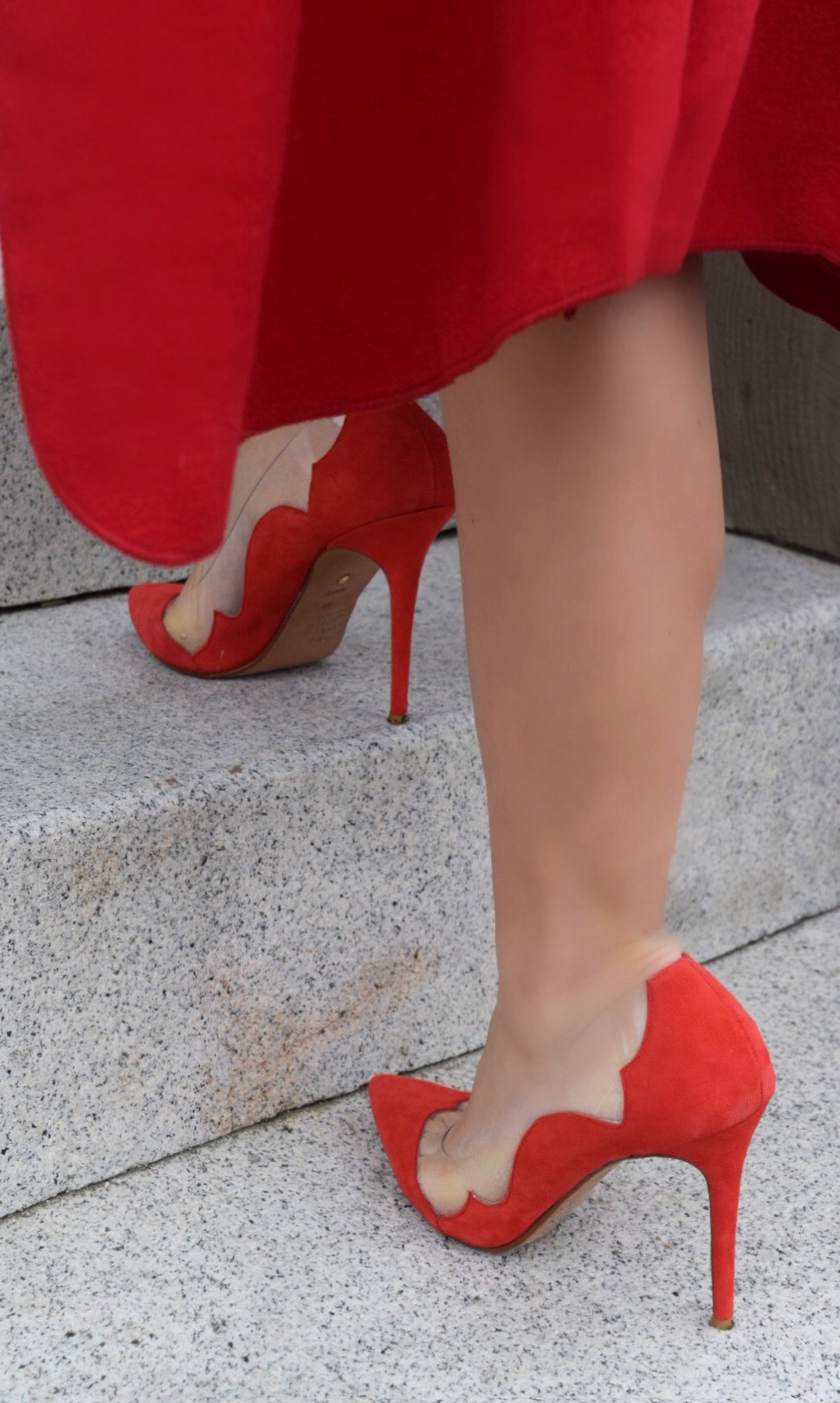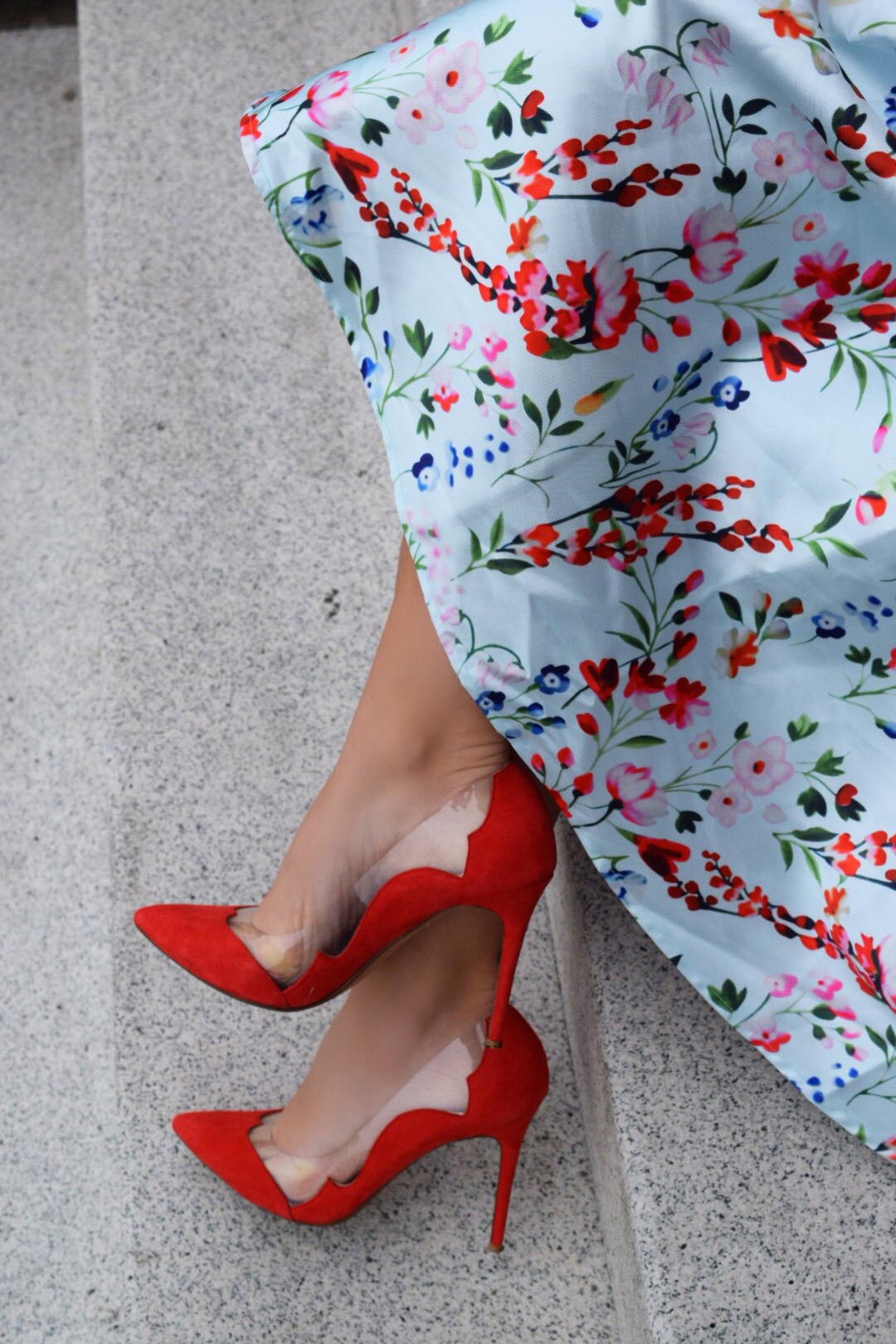 Let us end with where this outfit began! These shoes speak for themselves, they are simply stunning!  I have been in search for the perfect pair of red pumps for a long time and when I came across these on Revolve clothing, I had to have them immediately.  They do come in black if the red is to much tomato for your pallet. On top of everything they are very comfortable and fit true to size. The clear plastic, which holds the curved suede shape, is soft and subtle, so there is no concern about it digging in.
Thank you for joining me today for this short and sweet episode. Thank you for following along, till next time all you beautiful souls.
Carly Elisabeth xx
Dress: ASOS (love this one)
Coat: Missguided (old, but I love this one)
Heels: Revolve Clothing (love these and these)
Purse: Tory Burch
Sunglasses: Prada