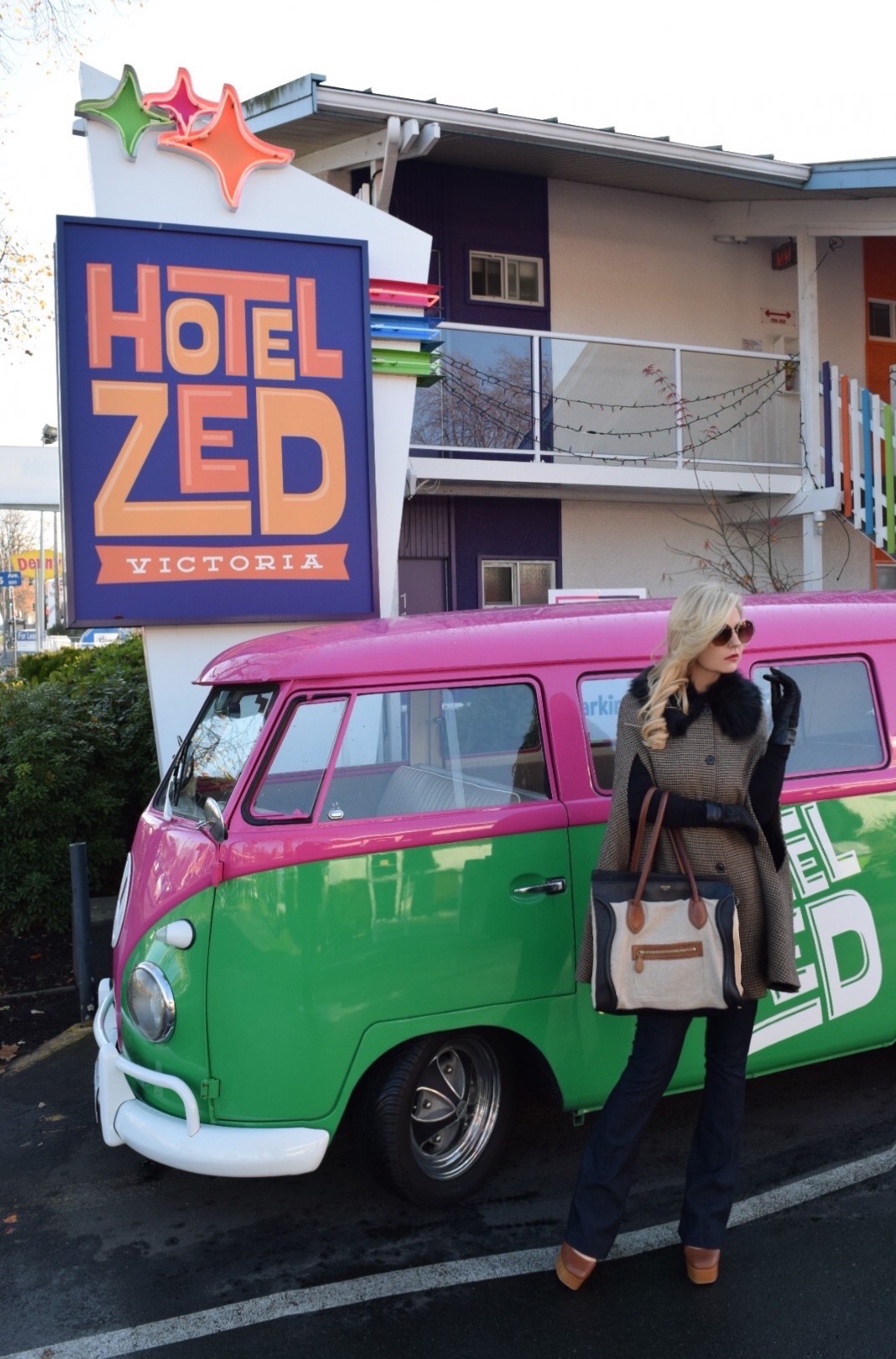 With Christmas parties now in full swing, it was a very busy weekend. My husband and I are very fortunate to have help with our kiddo's. Which makes going to parties and trying new hot spots, possible. It was a beautiful morning and after feeling incredibly grateful to have slept in, we were starving. My husband suggested we try The Ruby, a breakfast, lunch and dinner restaurant, located in the Hotel Zed.
"Created by Chris Jones and Josh Goyert, The Ruby offers up the best in elevated breakfast offerings and rotisserie chicken. With a focus on happy and knowledgeable service and fresh and local ingredients, we strive to be a very approachable bunch of folk serving just plain old delicious food."
                                                                                                                     The Ruby
My goodness, they are not kidding, we had an incredible brunch. With lots of gluten free and Vegetarian options, there is something for everyone. You have to try the Duck Confit and Waffles, trust me, you will be in foodie heaven.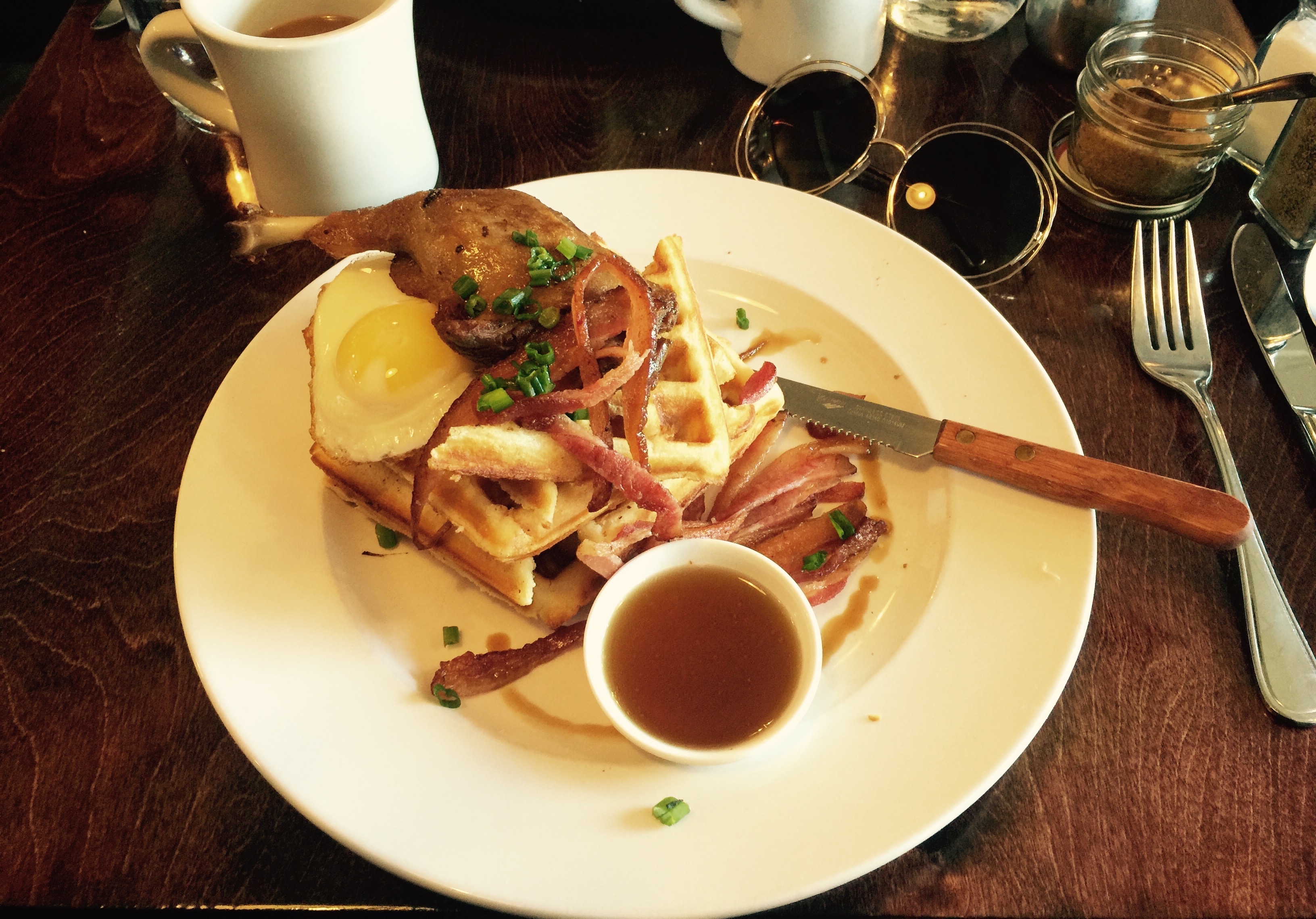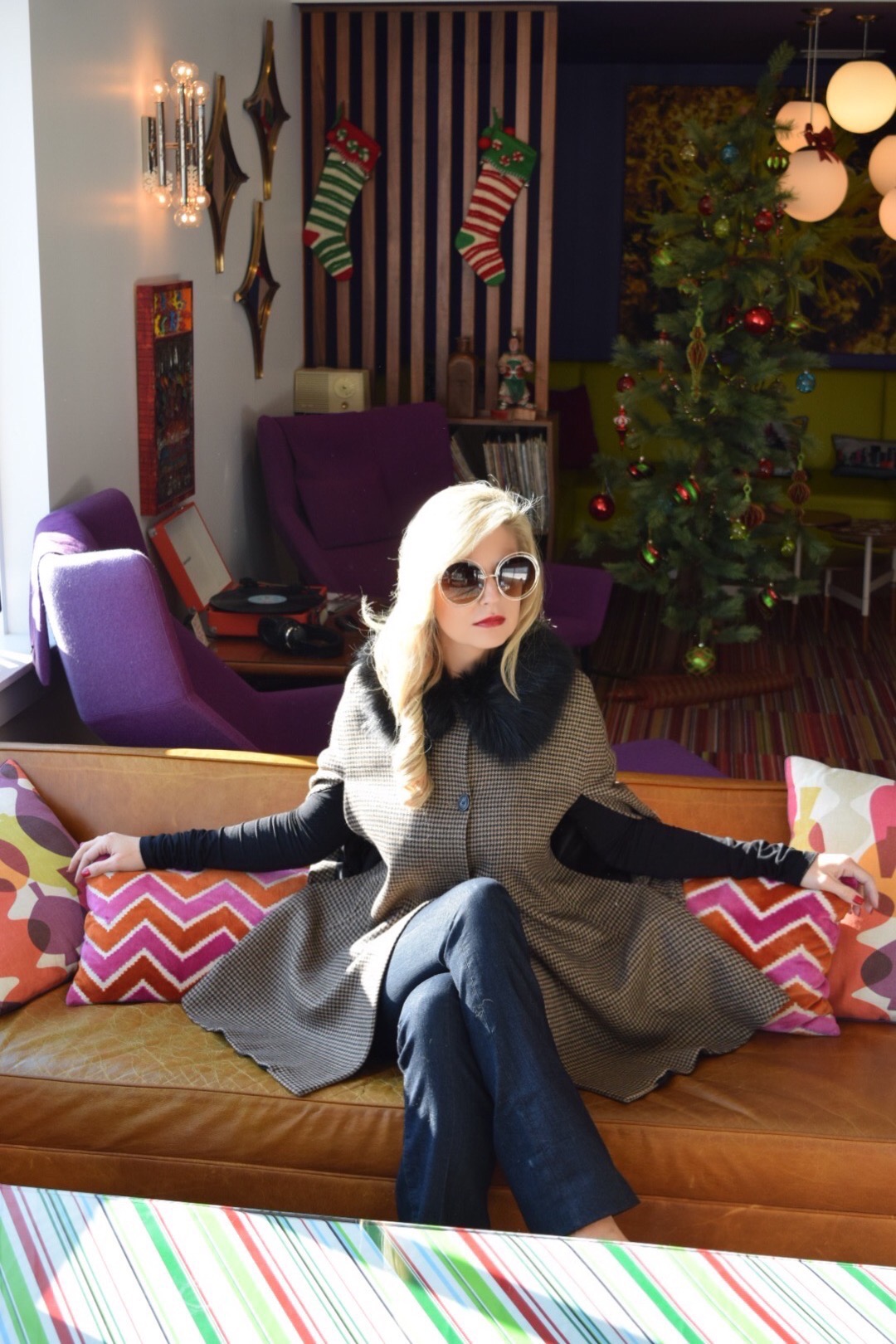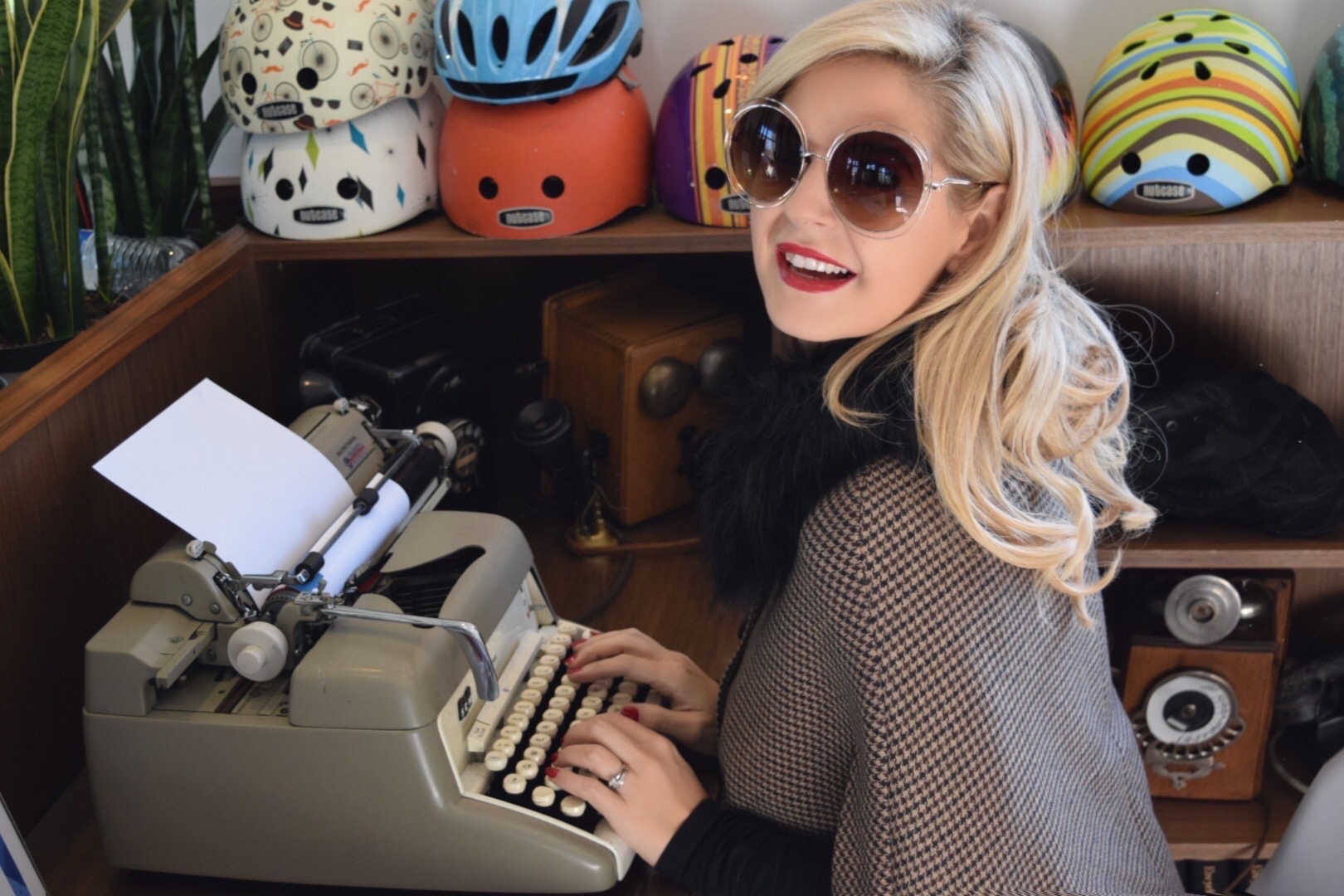 After devouring our food we decided to do an impromptu photoshoot. Look at this decor, how could we pass it up! I felt as though I had been shot back in time, when big shades and platforms ruled the streets. You could say, I dressed the part today.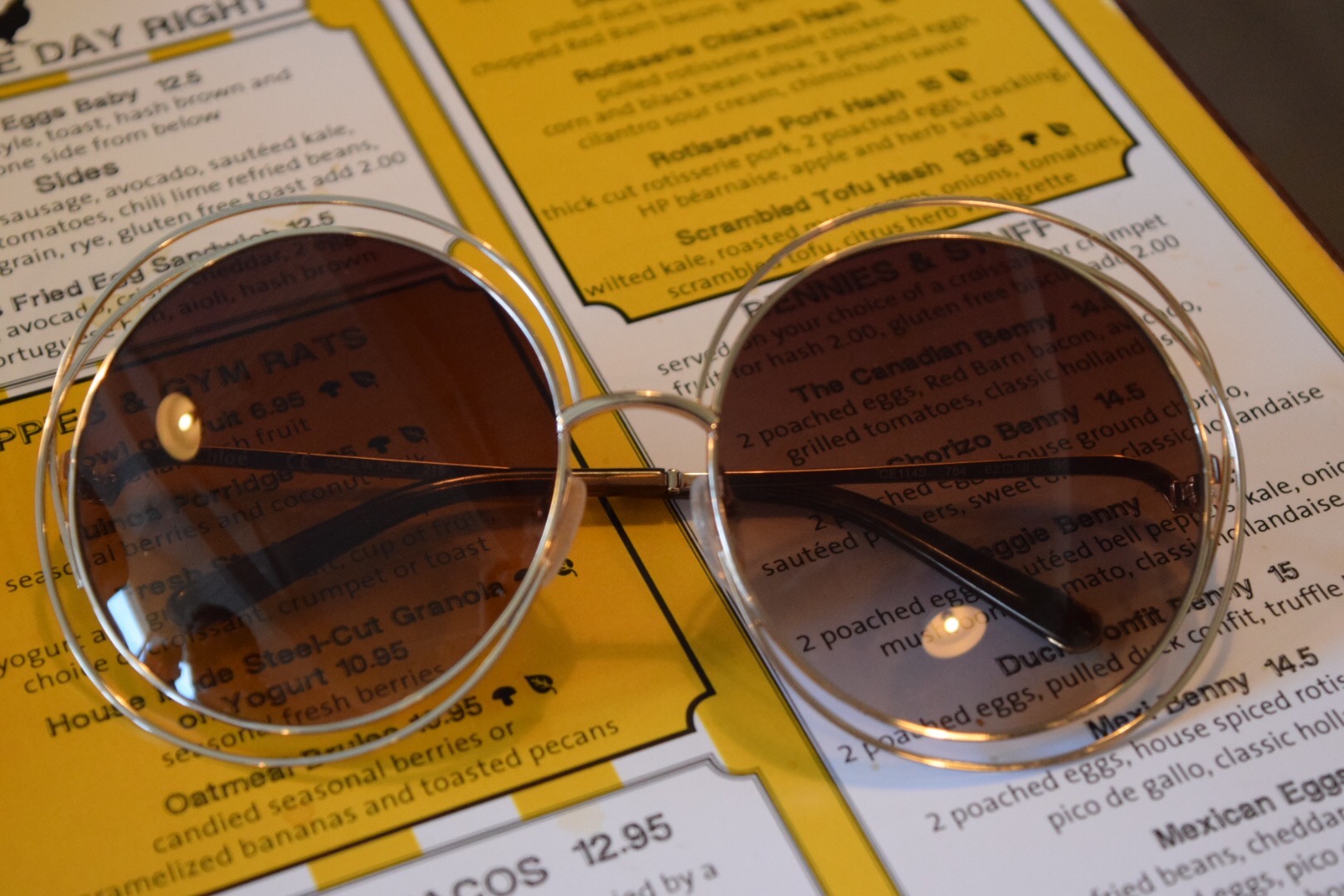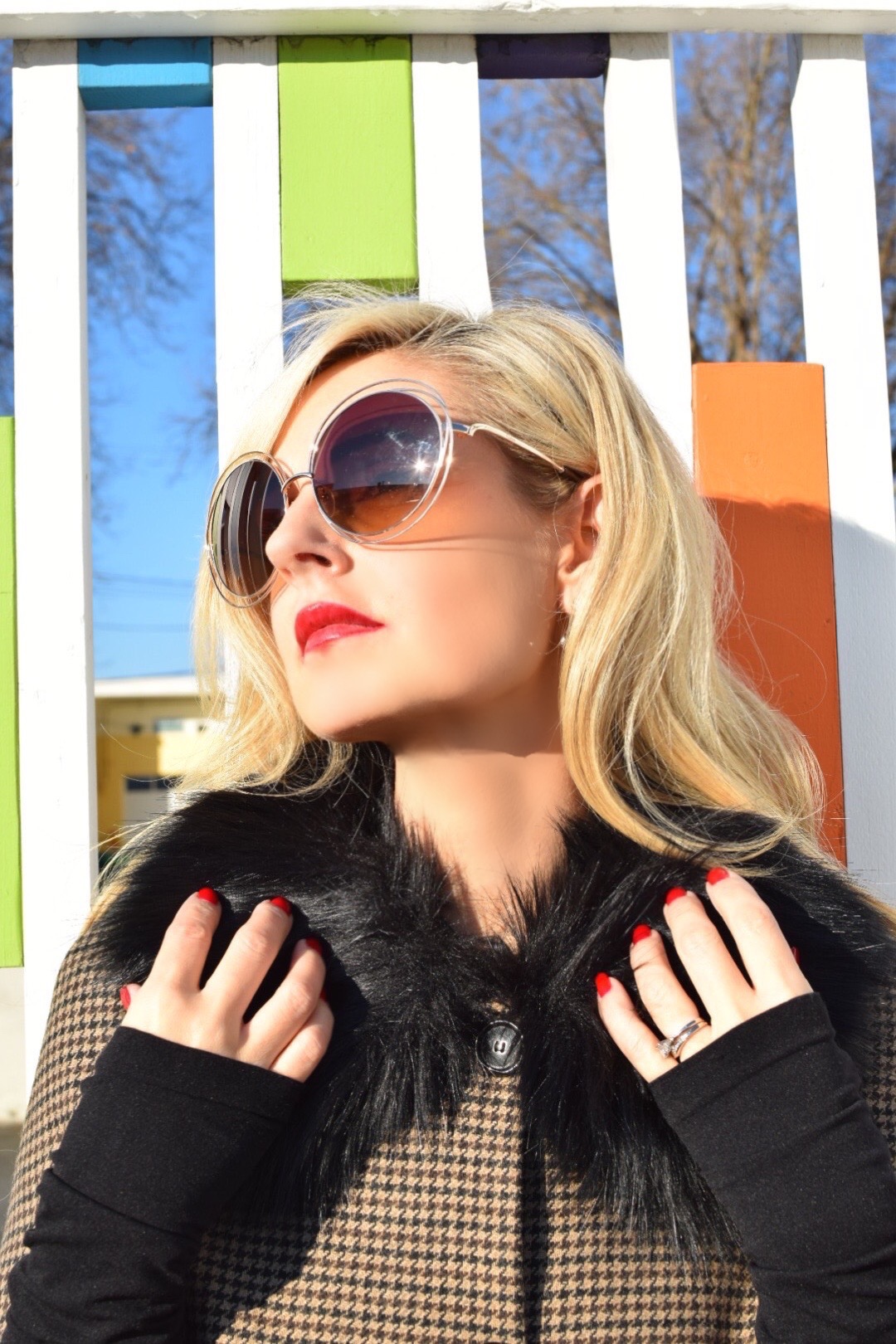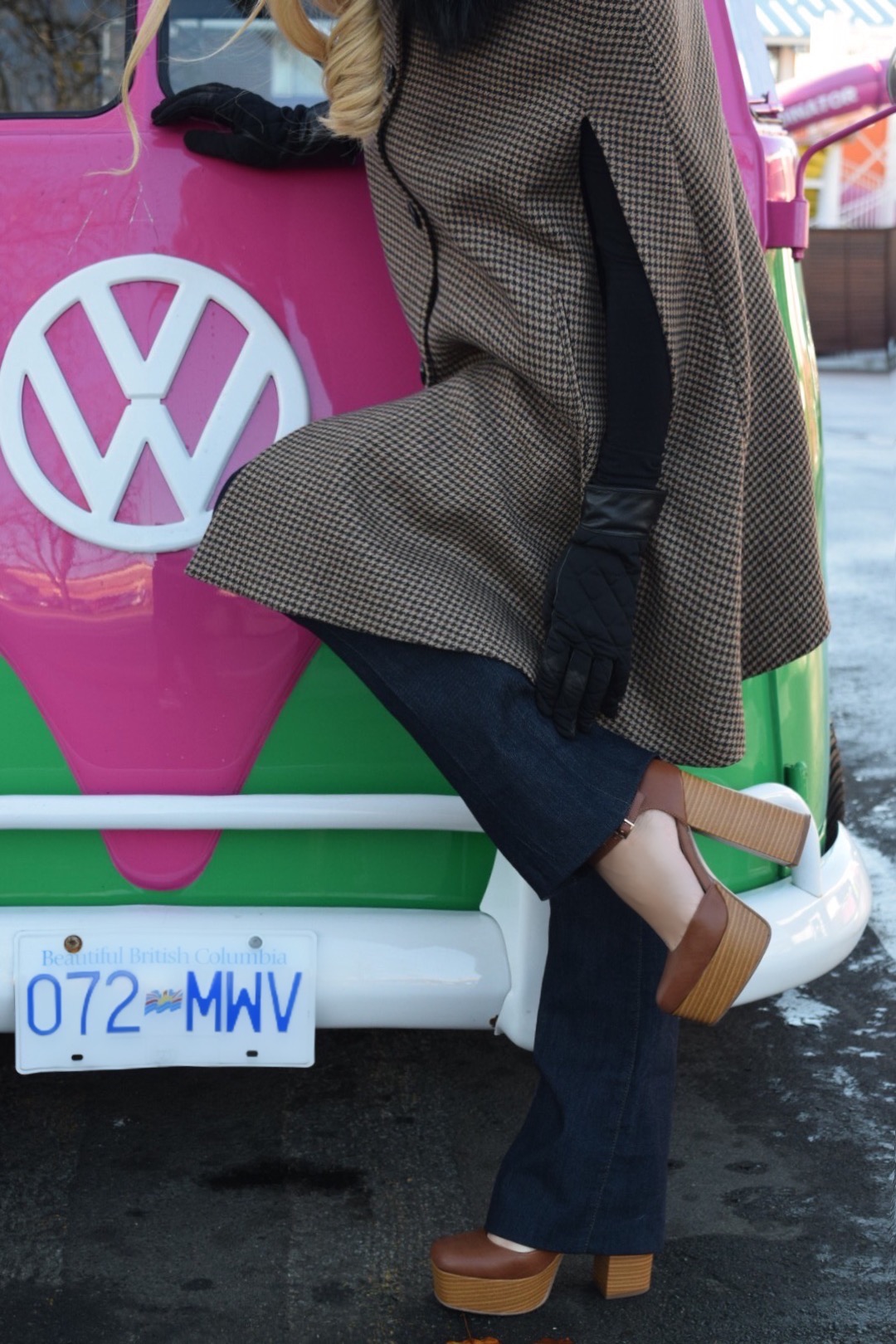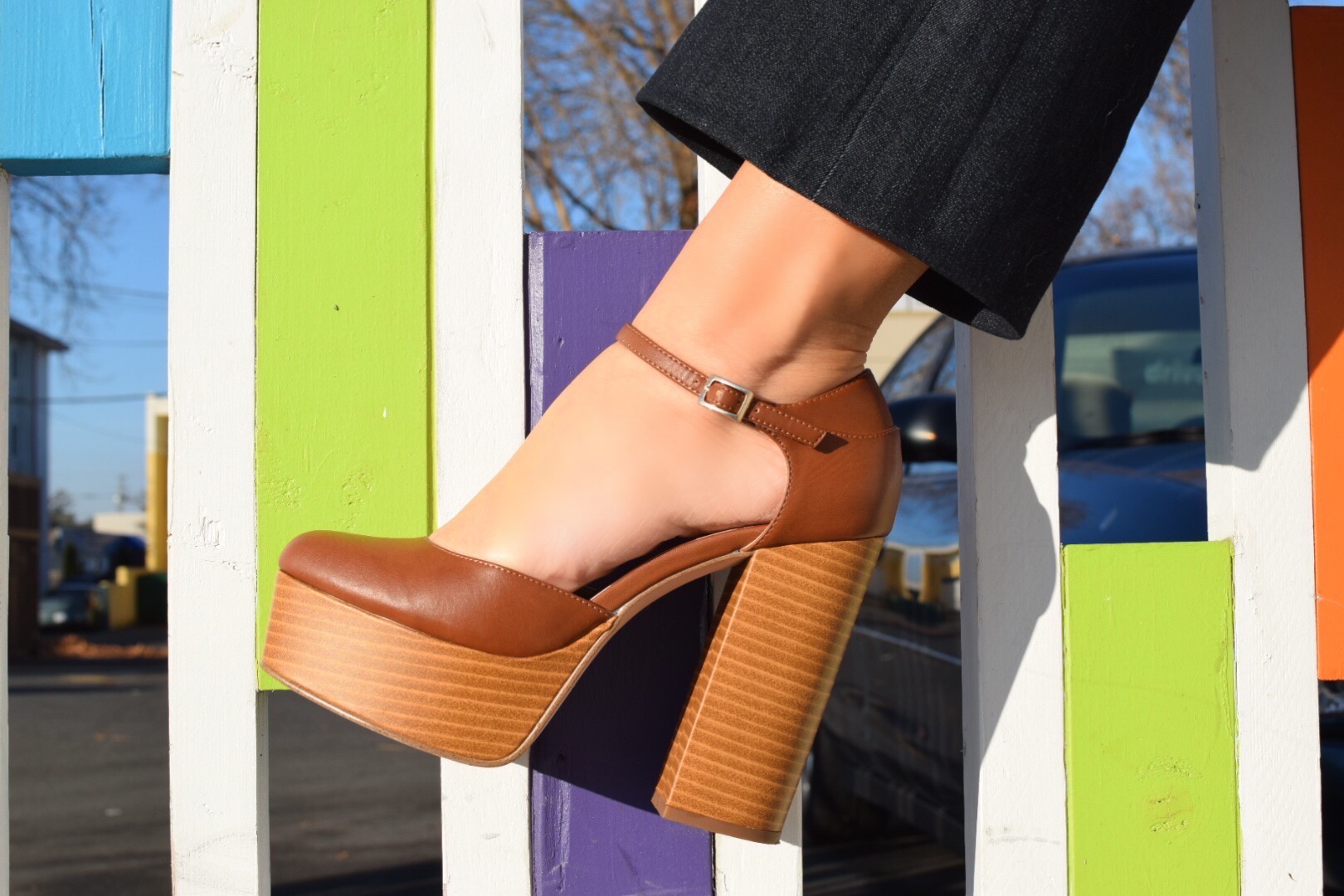 It's all in the details. These fabulous shades by Chloe and tan mary jane platforms, from ASOS, perfected the whole ensemble. Are they walking shoes? Yes, very much so. The platform at the front, offsets the extreme height of the heel, making them quite comfortable. I am a true size 9 and they fit perfectly. However, if you have narrow feet, I would go a half size down, as they are fairly wide.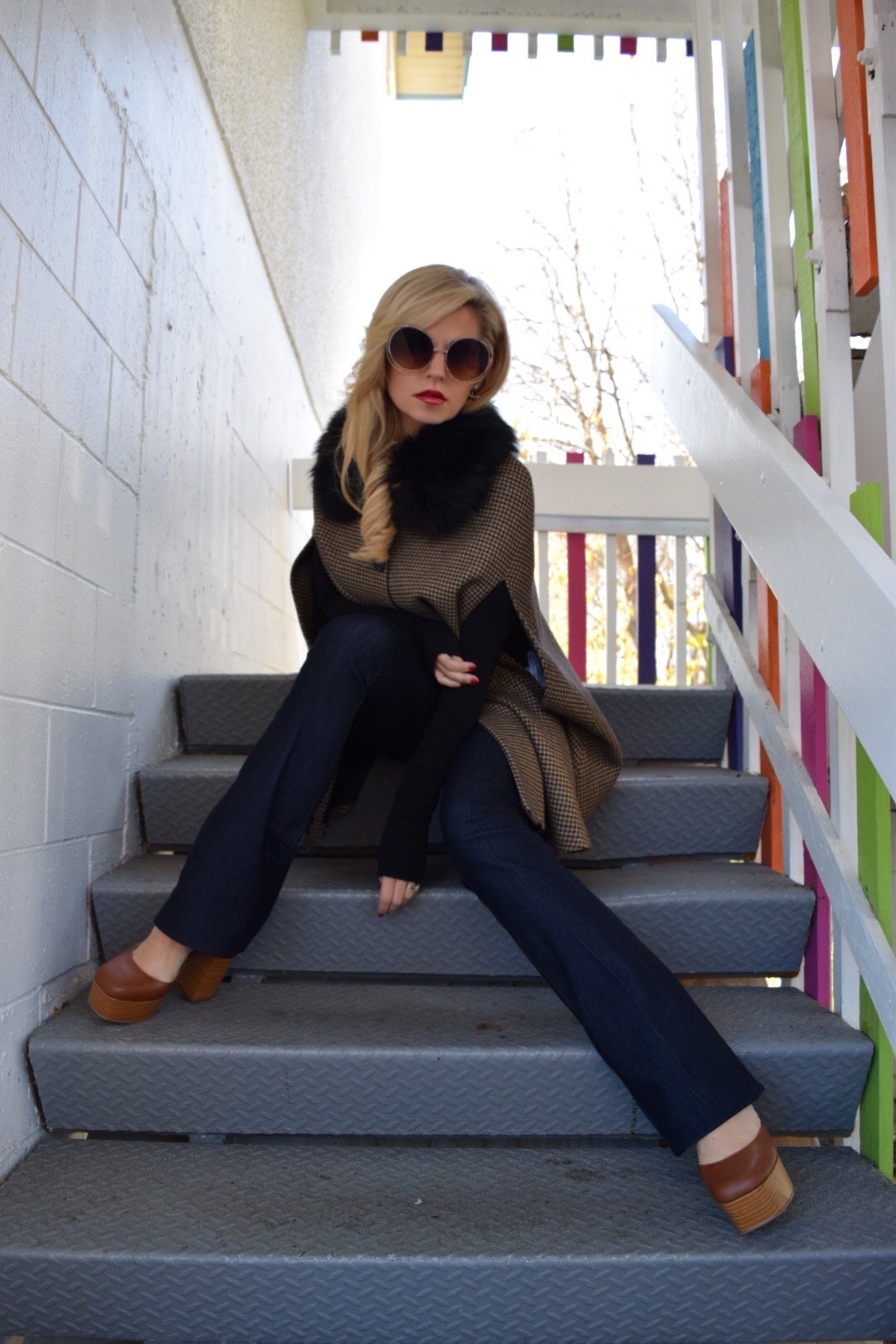 Lets take a moment and admire these jeans. I am quite picky when it comes to the width of a flare. To each their own, correct? I personally, look for the width at the bottom to mimic the width at the heaviest part of my thigh. I find by doing so, this elongates my legs and creates proportion, sliming my thighs down beautifully. To be honest, I am not a jeans girl. I have a lot of difficulty finding the perfect pair for my hourglass shape. Most of the time, if they fit in the thigh area, there is a large gap at the waist. Paige denim is an hour glass girls best friend. There is enough stretch for the leg to be tight, while still comfortable, allowing the waist to fit perfectly.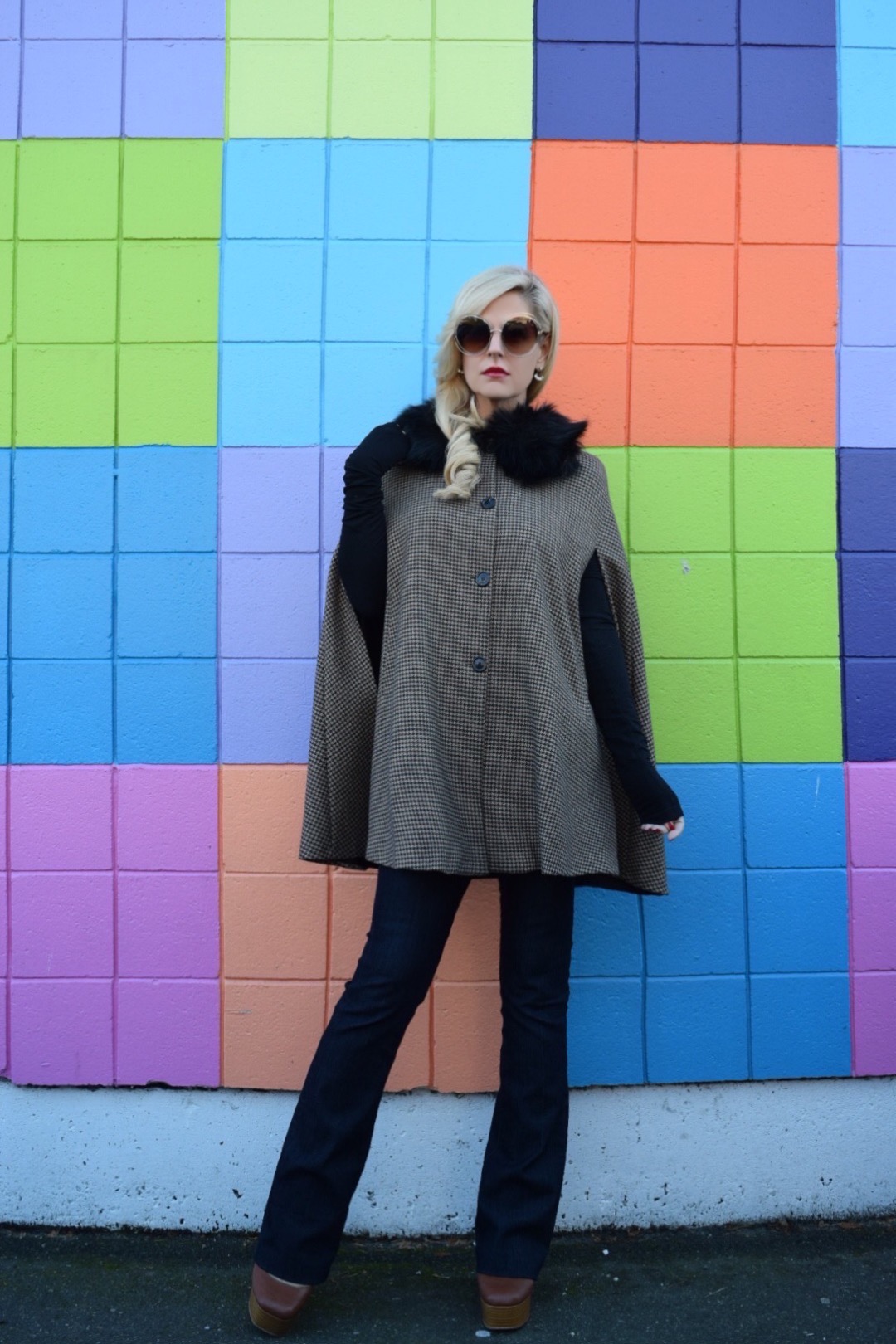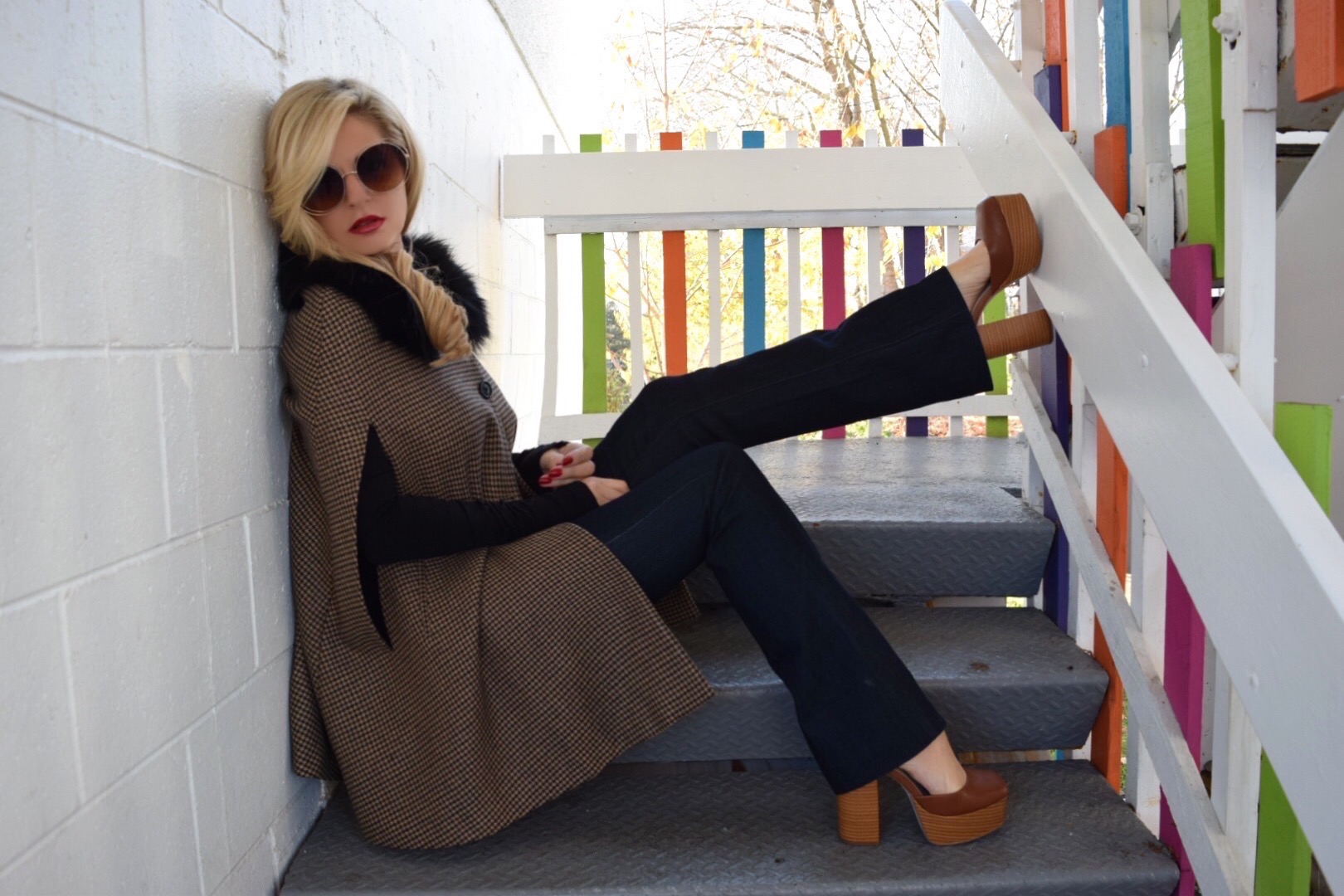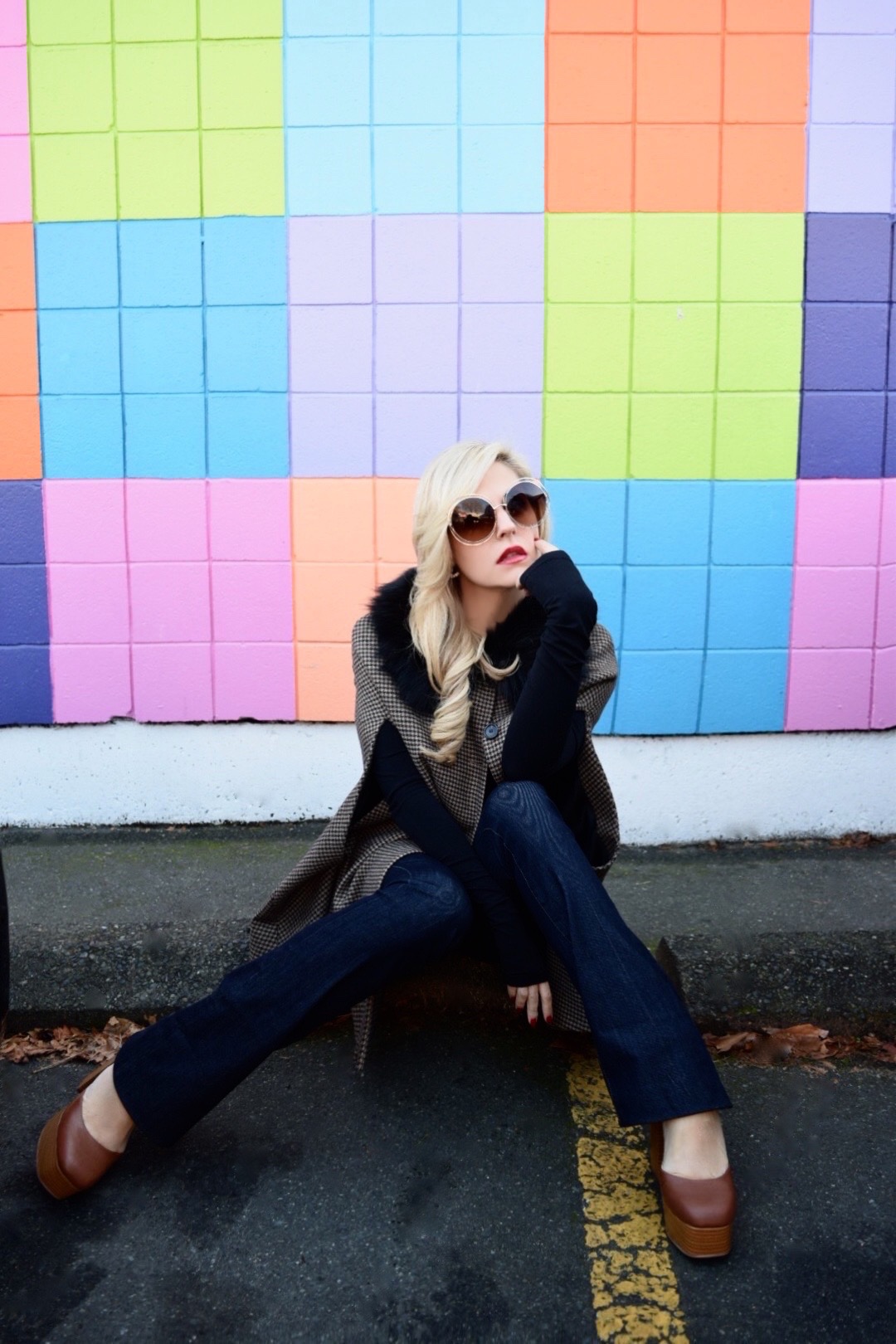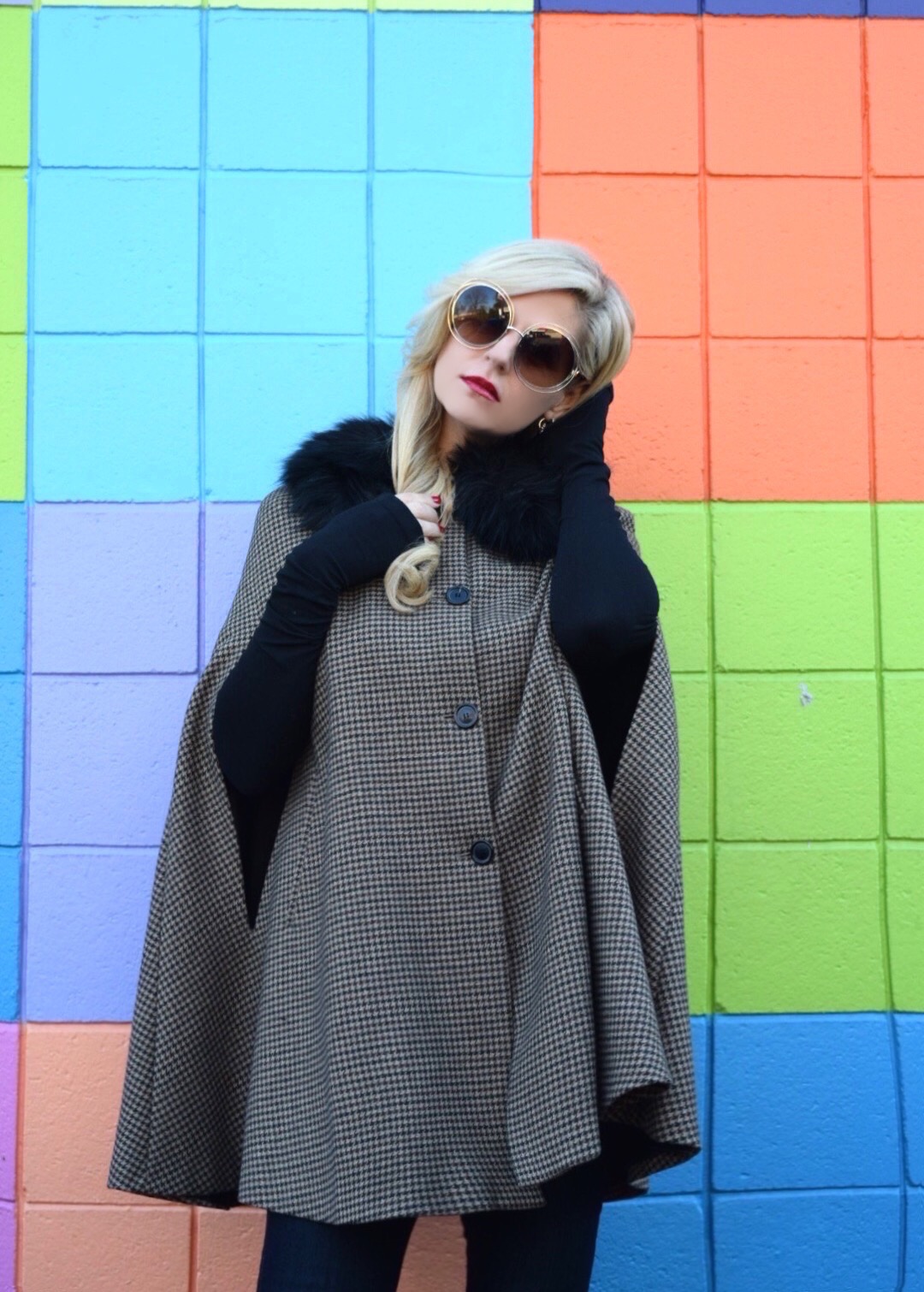 Do you like capes? How could you go wrong with this houndstooth, fur wrapped beauty, from ZARA. This is a purchase I actually made in store. Yes, I do get out and shop once in a while, but I won't lie, I prefer shopping in my pj's, in bed.
I adore anything with houndstooth print and when you add fur, well, enough said. The weight of this cape is perfect from fall to spring and drapes beautifully. I find because I have such a long torso that outwear does not always hit me in the most flattering place. I am 5'8 and as you can this piece is the perfect length. If you are concerned about the fabric or fur being itchy, you need not be. The fur is extremely soft and the wool exterior is soft to the touch as well. Zara, is my go to for outwear, you will not be disappointed.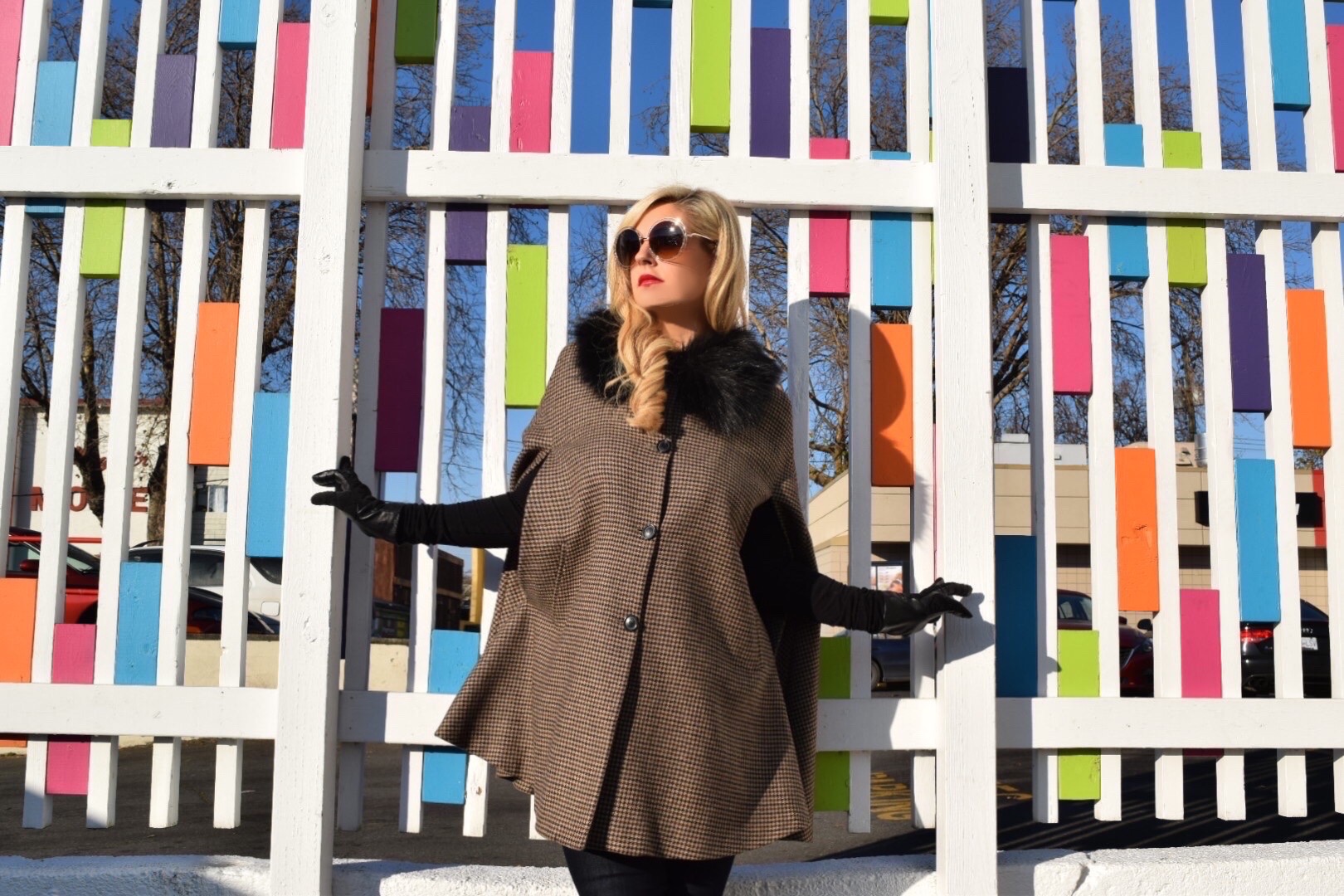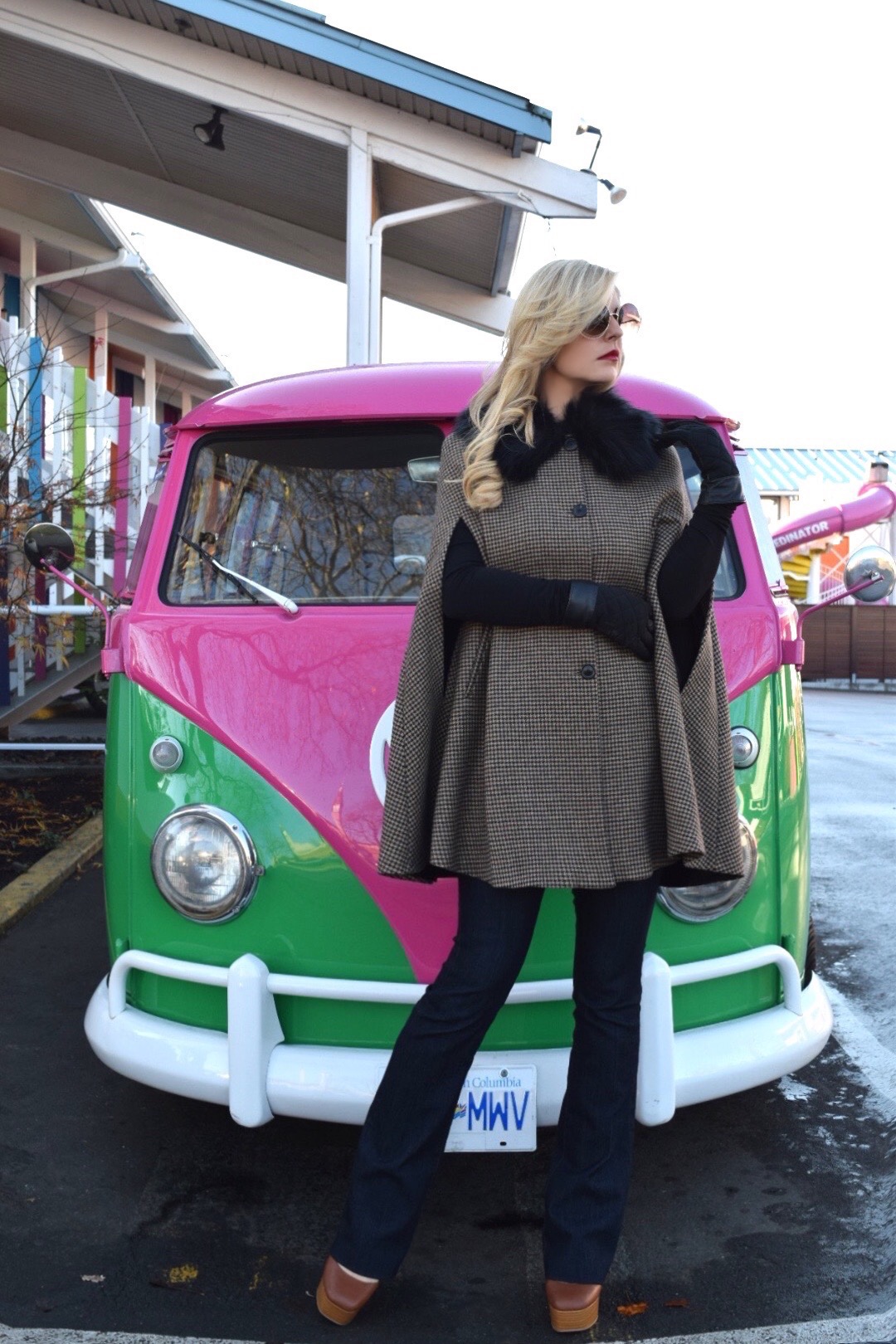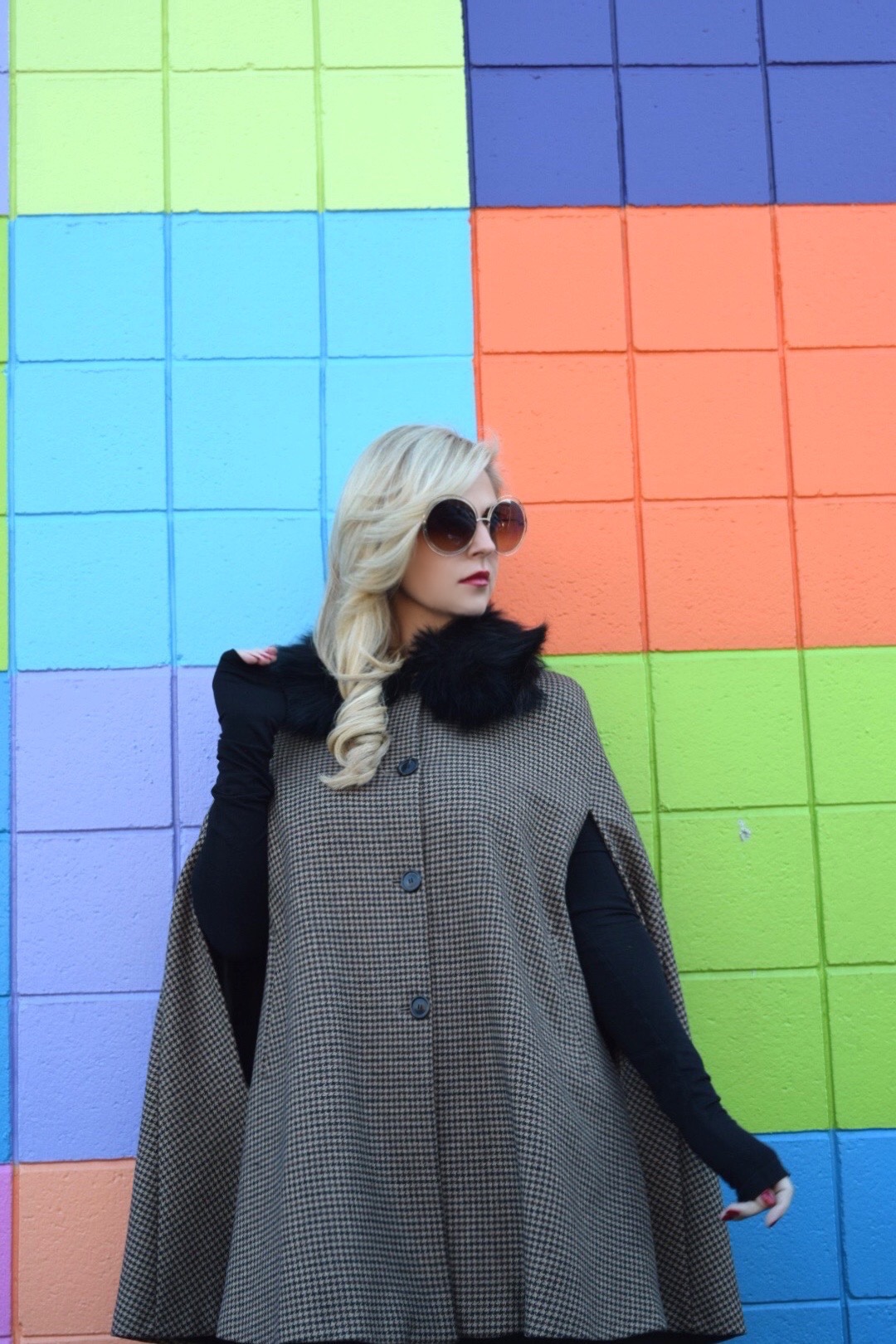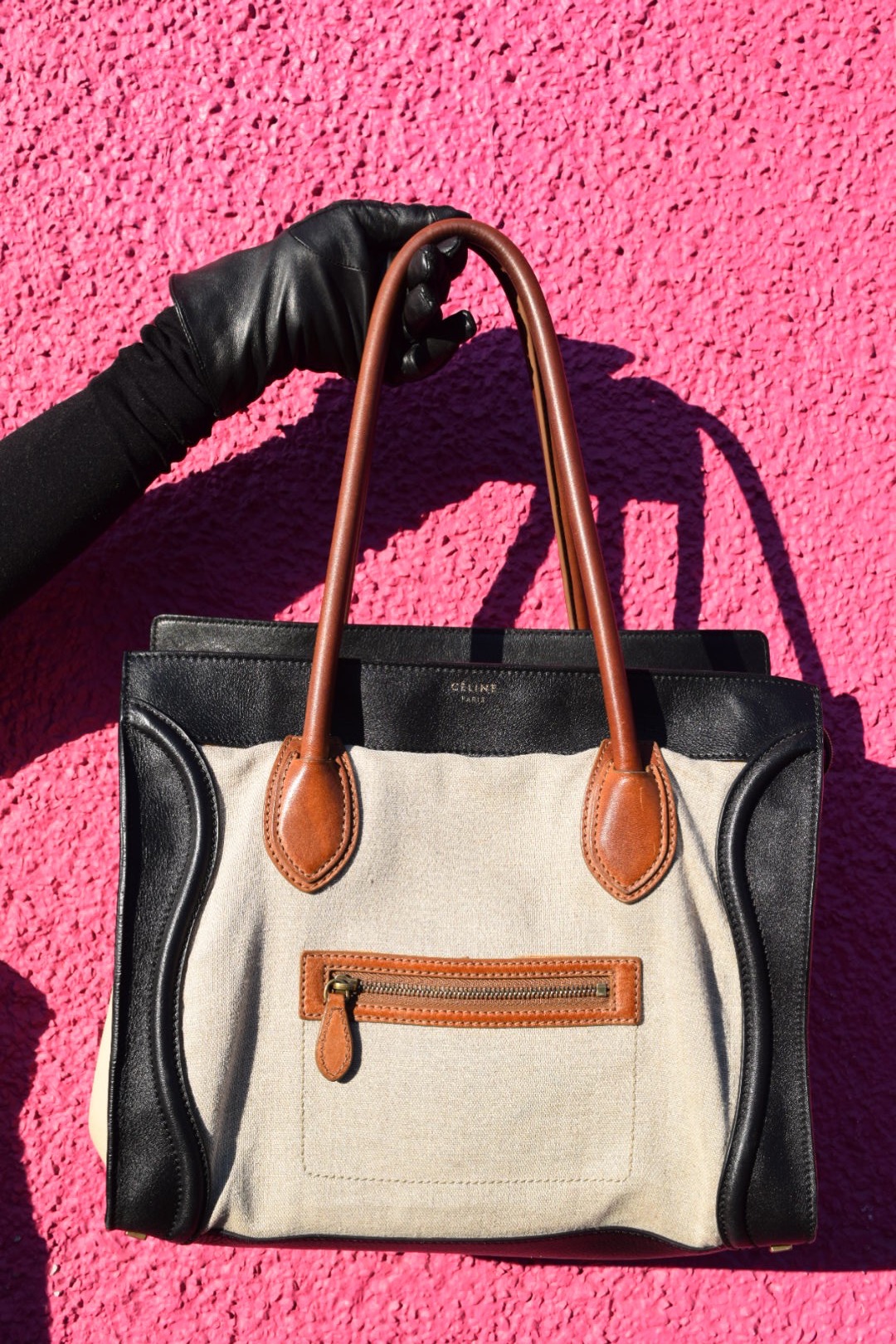 Another day, another outfit, a fabulous fit for the 70s. Thank you to the The Ruby and Hotel Zed for being the backdrop for this colorful, fun, impromptu photoshoot.
Carly Elisabeth xx
Cape: Zara
Heels: ASOS
Sunglasses: Chloe
Jeans: Paige (love these)
Bag: Celine (wishing for this one)
Sweater: Vince (love this one)