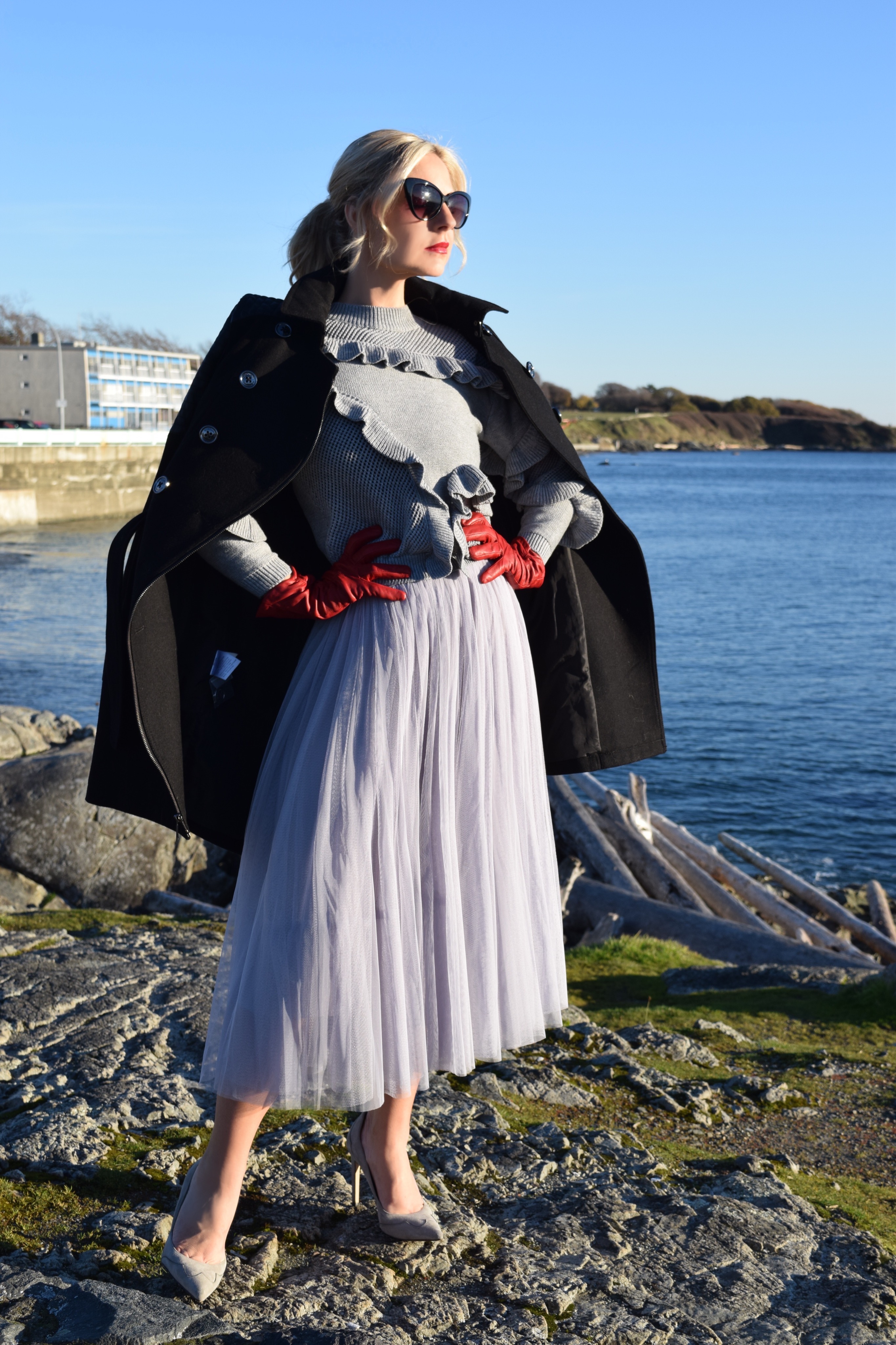 I am a huge fan of Monochromatic looks, if done correctly, they can be very chic and stylish. This look is rather simple, so I shall stick to the basics in the post as well. It all began with this incredible sweater from Storets. I have never ordered from them before but could not pass up this unique piece. Key points. The sweater arrived quickly, it was packaged beautifully, good quality and no extra duties, for those of you who are Canadian such as myself, were minimal.  The fabric is quite soft and has a fair amount of stretch to make it a very comfortable option. I've chosen to pair it with this fabulous tulle skirt. However, worn with distressed black skinny jean or leather pencil skirt, you cannot go wrong. I ordered a medium, which was perfect for my 36C bust, I am 5'8 and the length hit the smallest part of my waist which helped accentuate my shape. Not a store to pass up ladies.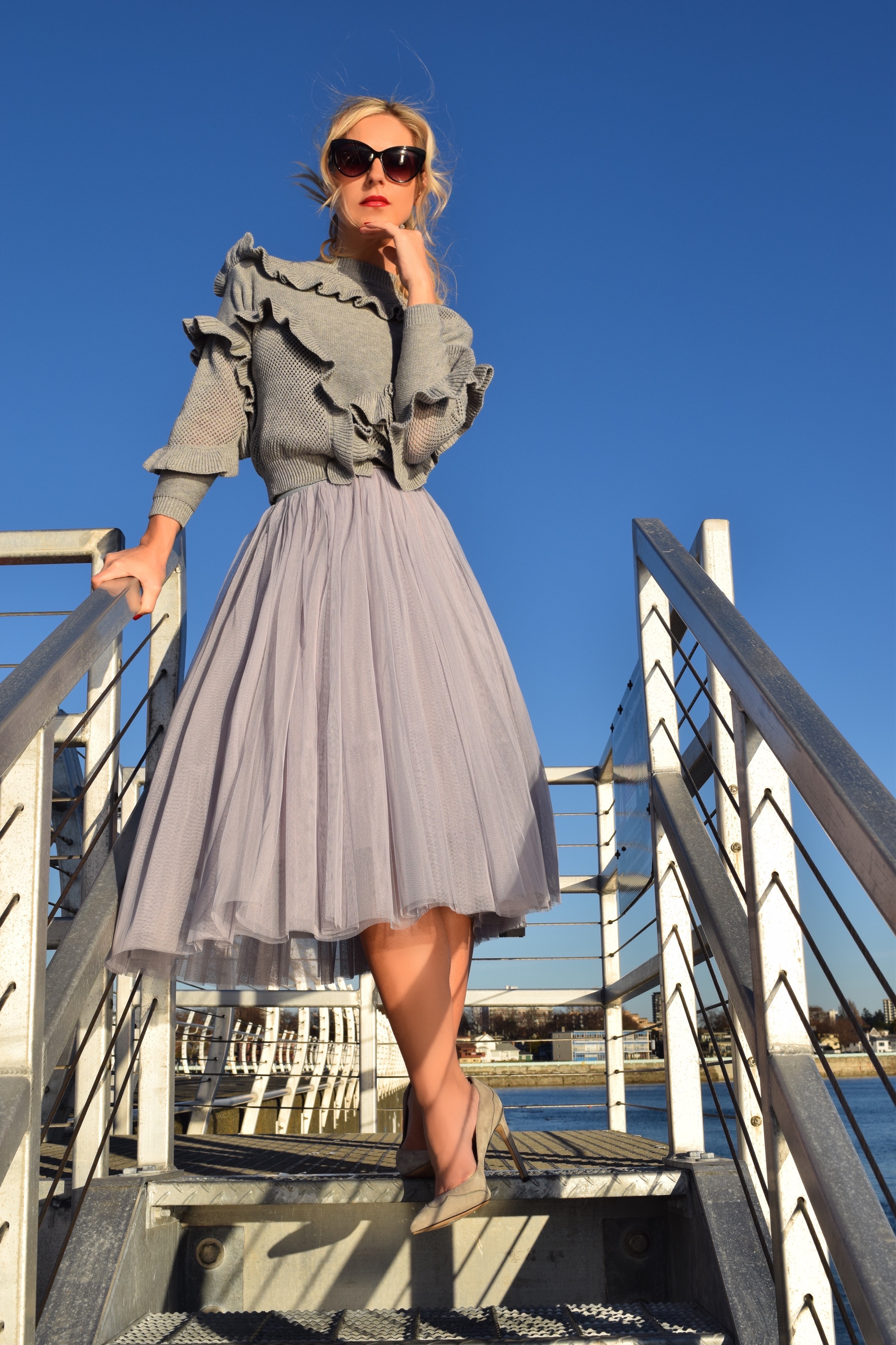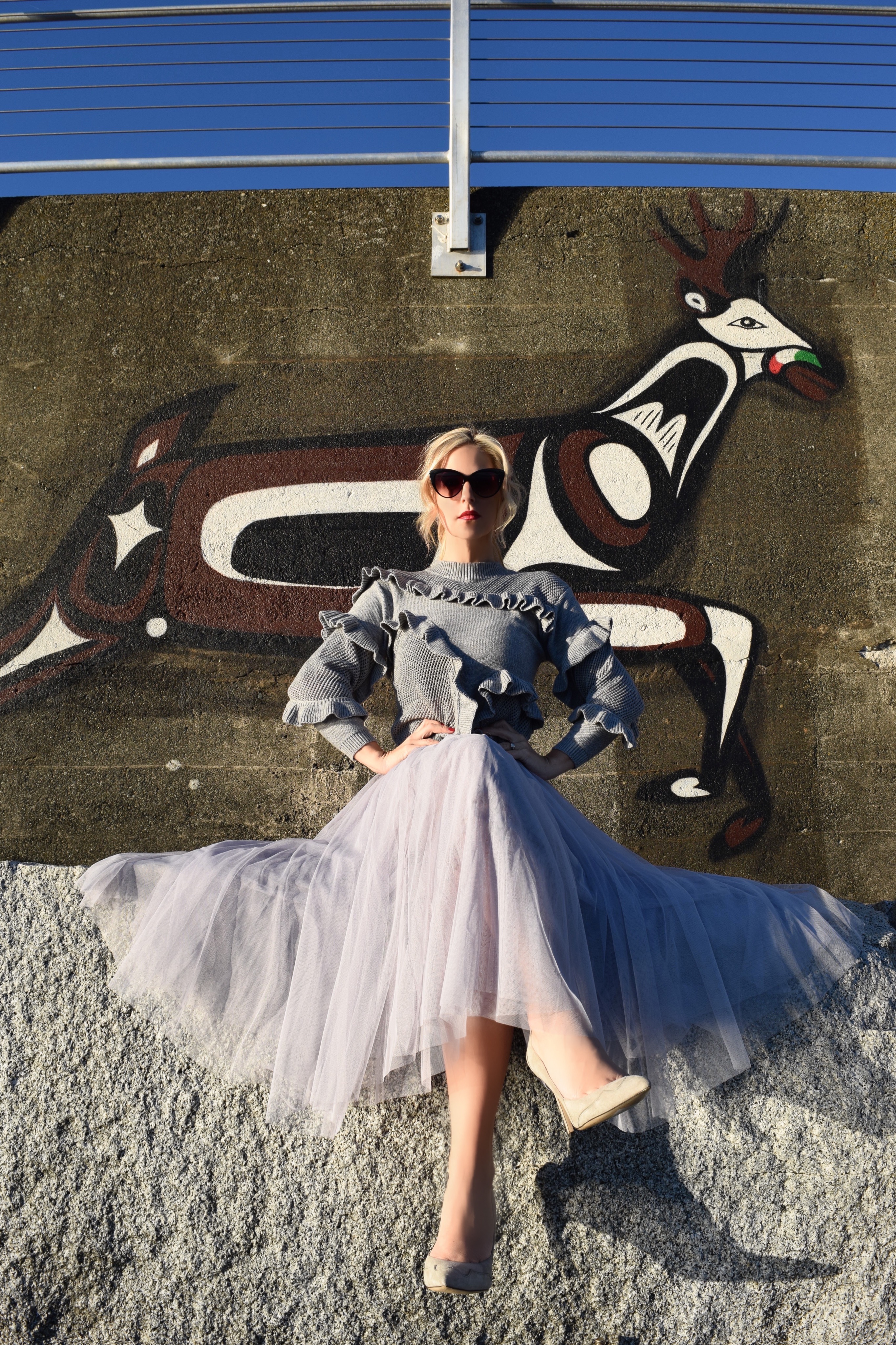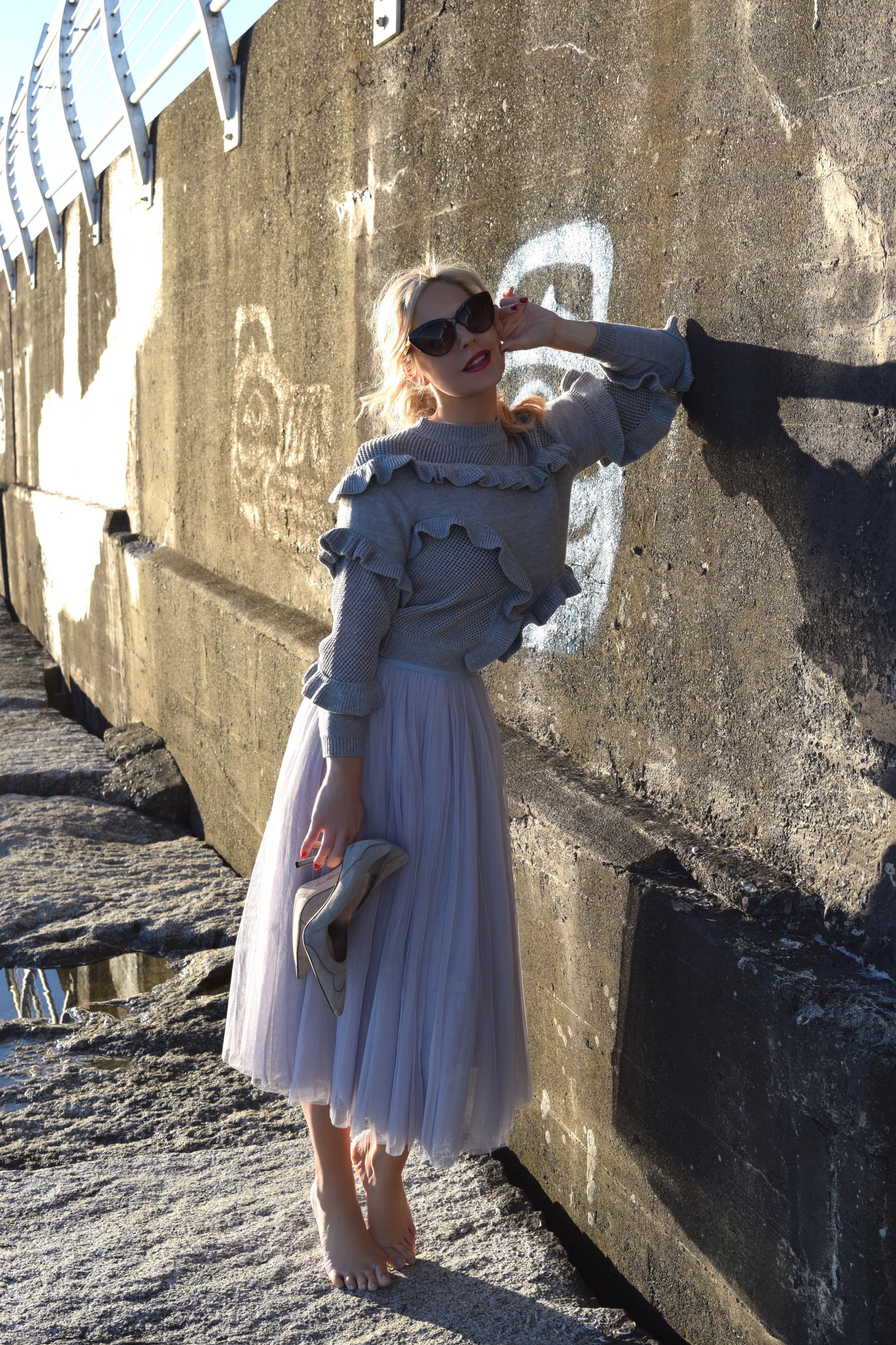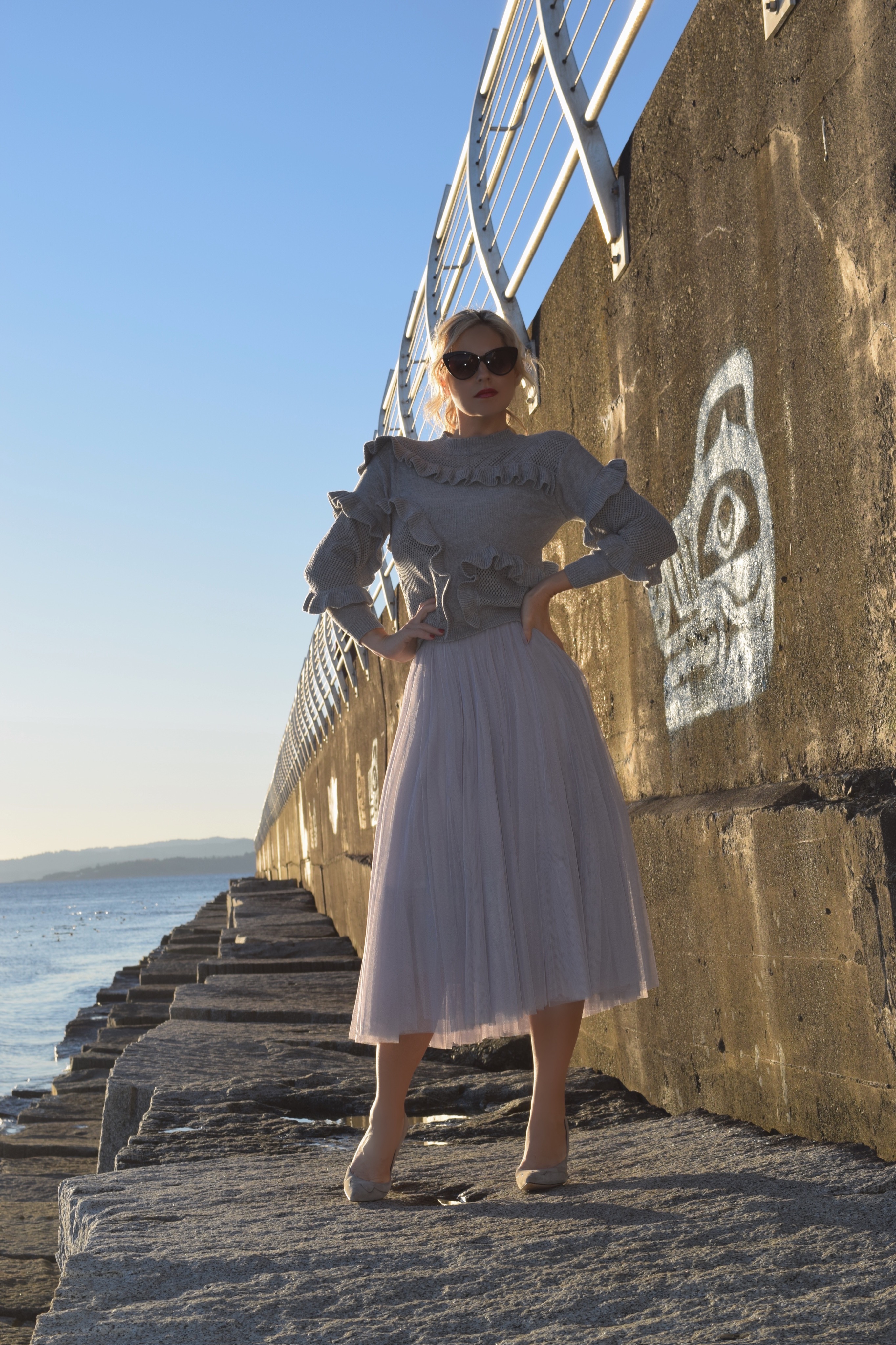 Lets take a moment and thank the person who first came up with the idea for tulle skirts, tulle anything really. I have an addiction to them because there is never a wrong moment to wear one. This lovely grey midi skirt is from Chicwish. If you are on the hunt for a fabulous skirt, at reasonable prices, you need to check them out. A tulle ballet skirt can be a tutu or a full-coverage skirt. There are many types of tulle skirts that have varying levels of poof to them; this is a matter of how many layers of tulle are in the skirt, and how rough or fine the tulle is. This particular style is quite soft and moves beautifully, the waist band is elasticized, making it very comfortable. I ordered a small and I am glad I did because it fit perfectly.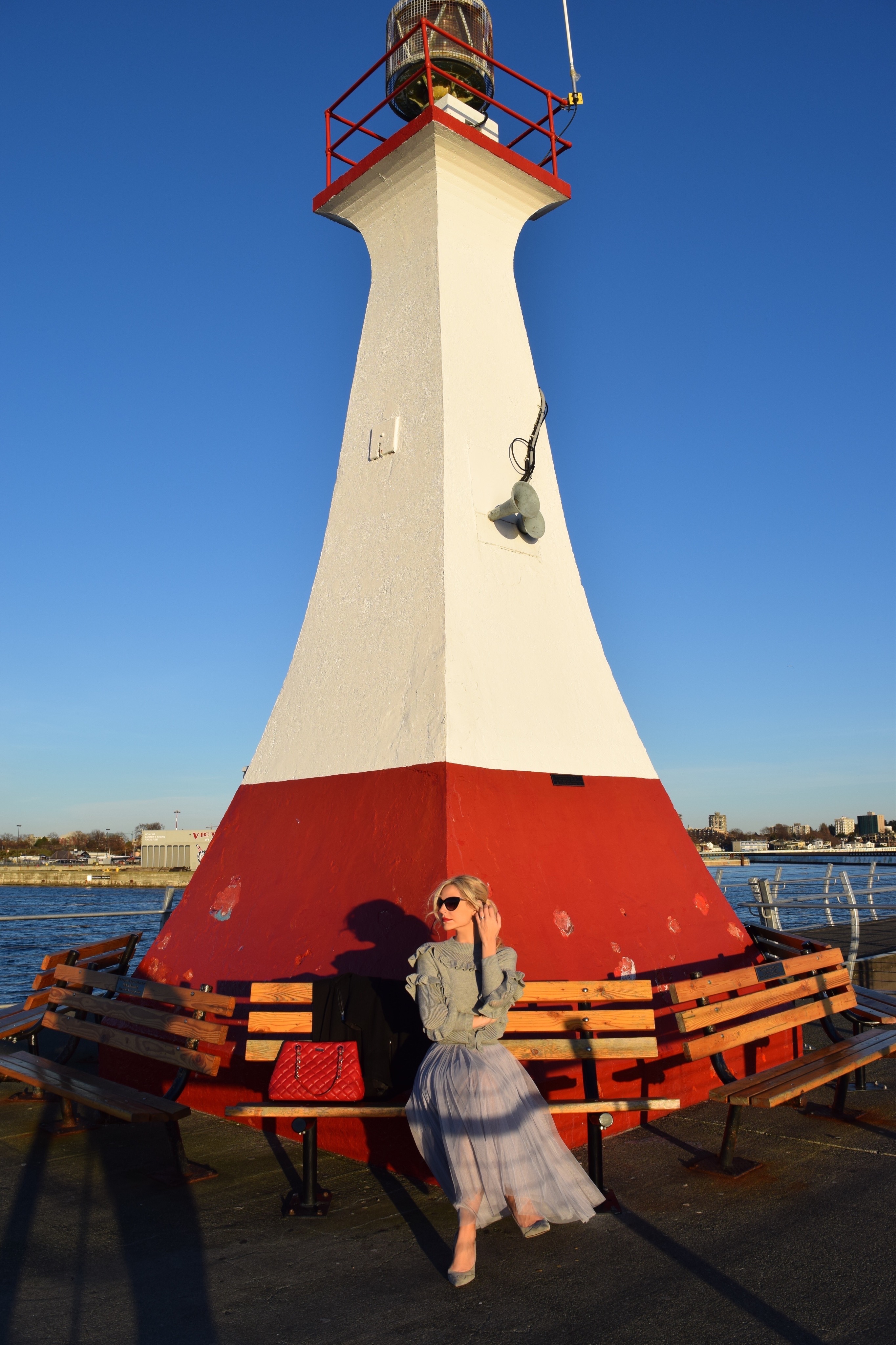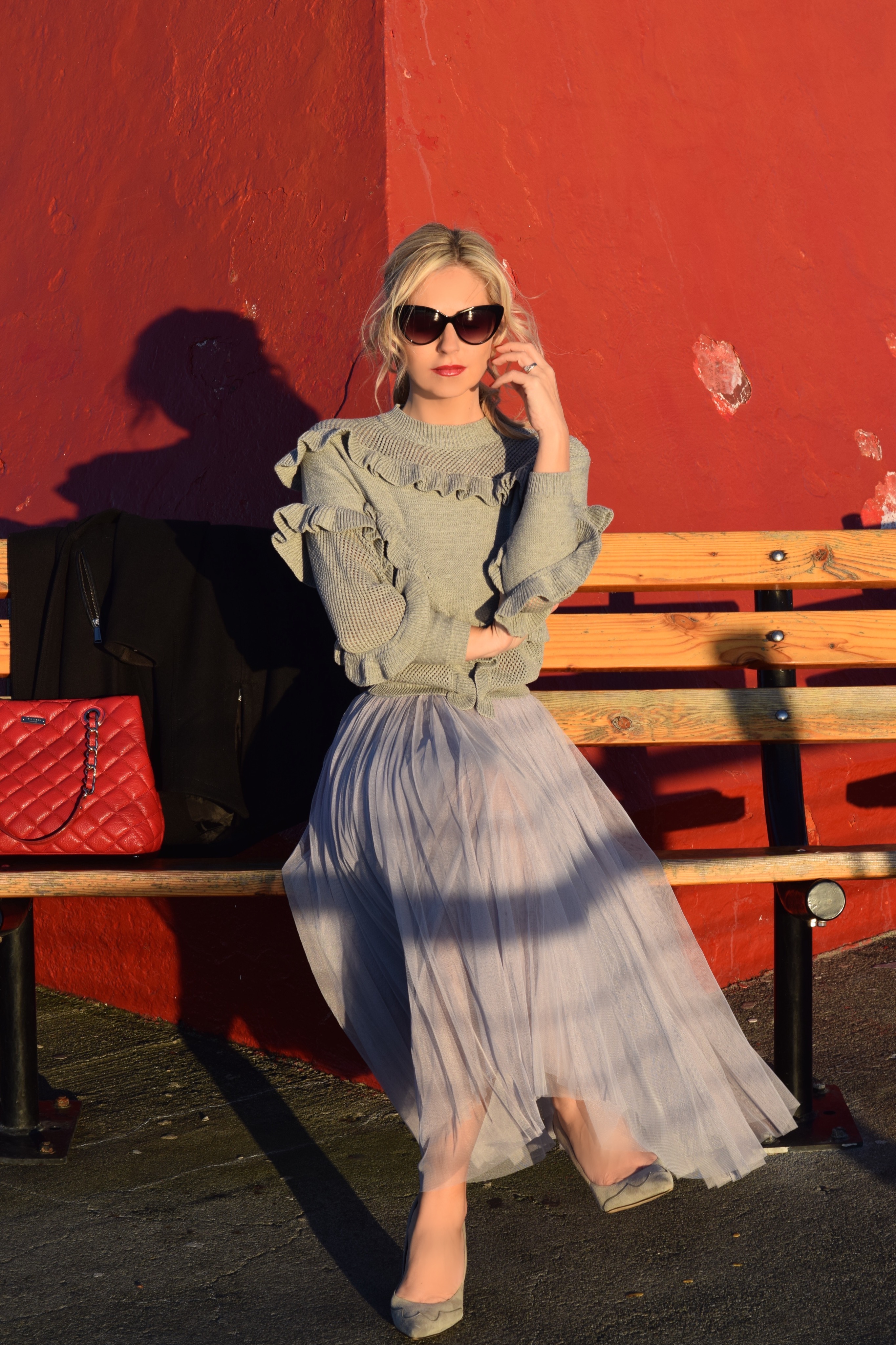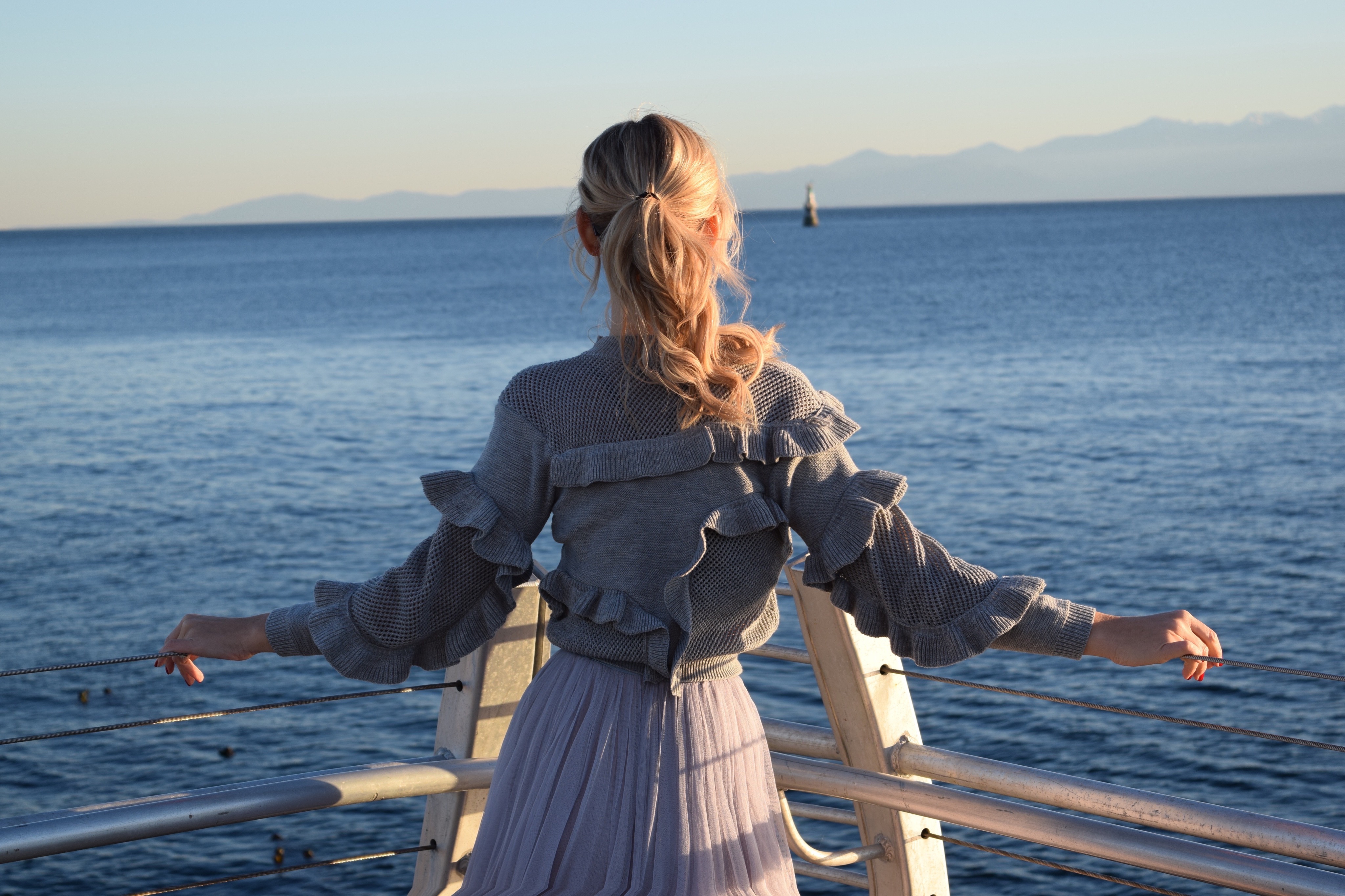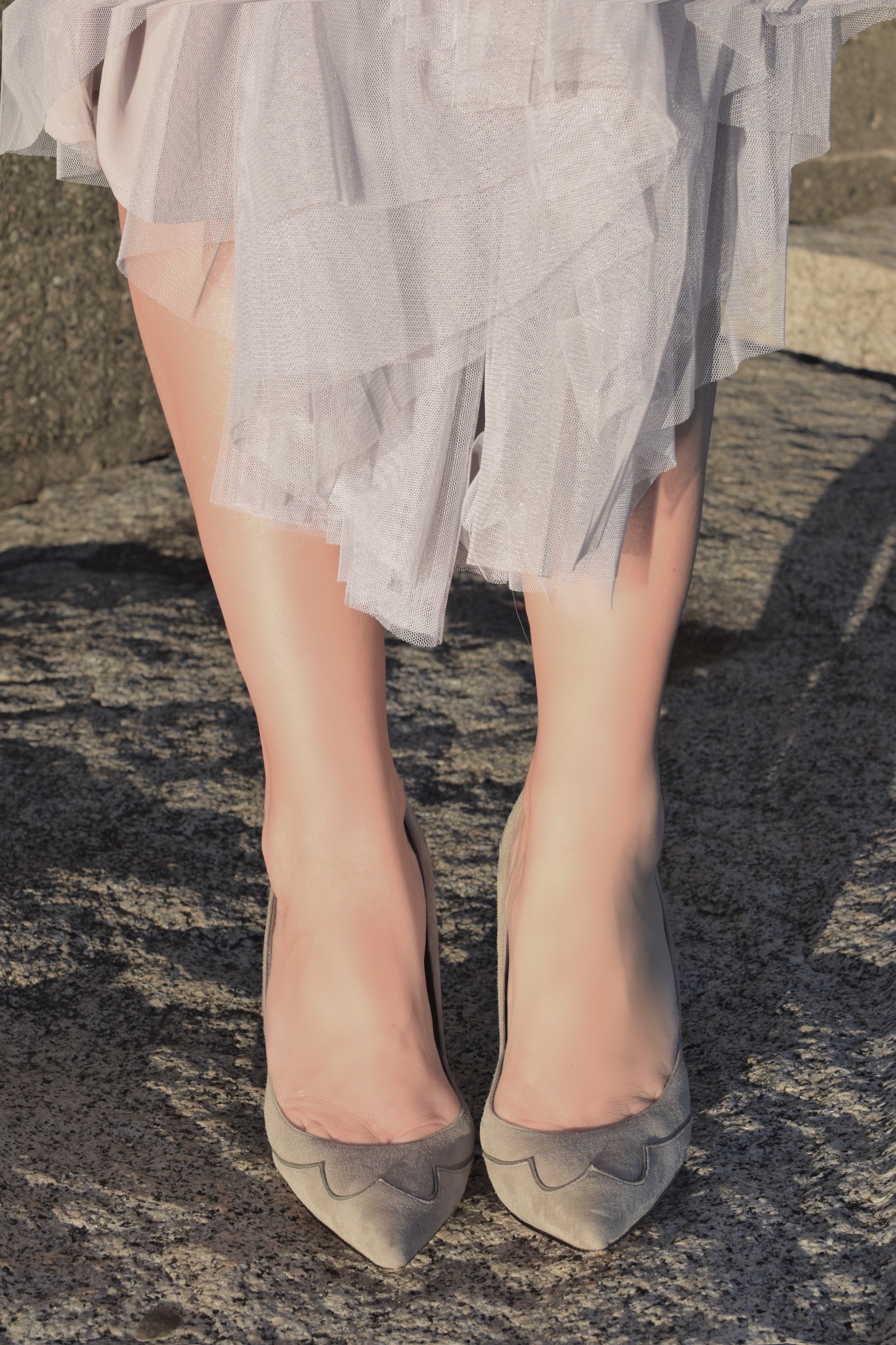 Grey pumps are a staple in your wardrobe, so why not own a pair with unique details. These western inspired suede pumps are by Sam Edelman, I adore this eye catching look with a bit of sultry style. Sitting on a slim 4″ heel and cushioned sole, makes them incredibly comfortable. I would suggest you order a half size down from your normal. I am a true size 9 and wish I had ordered an 8.5.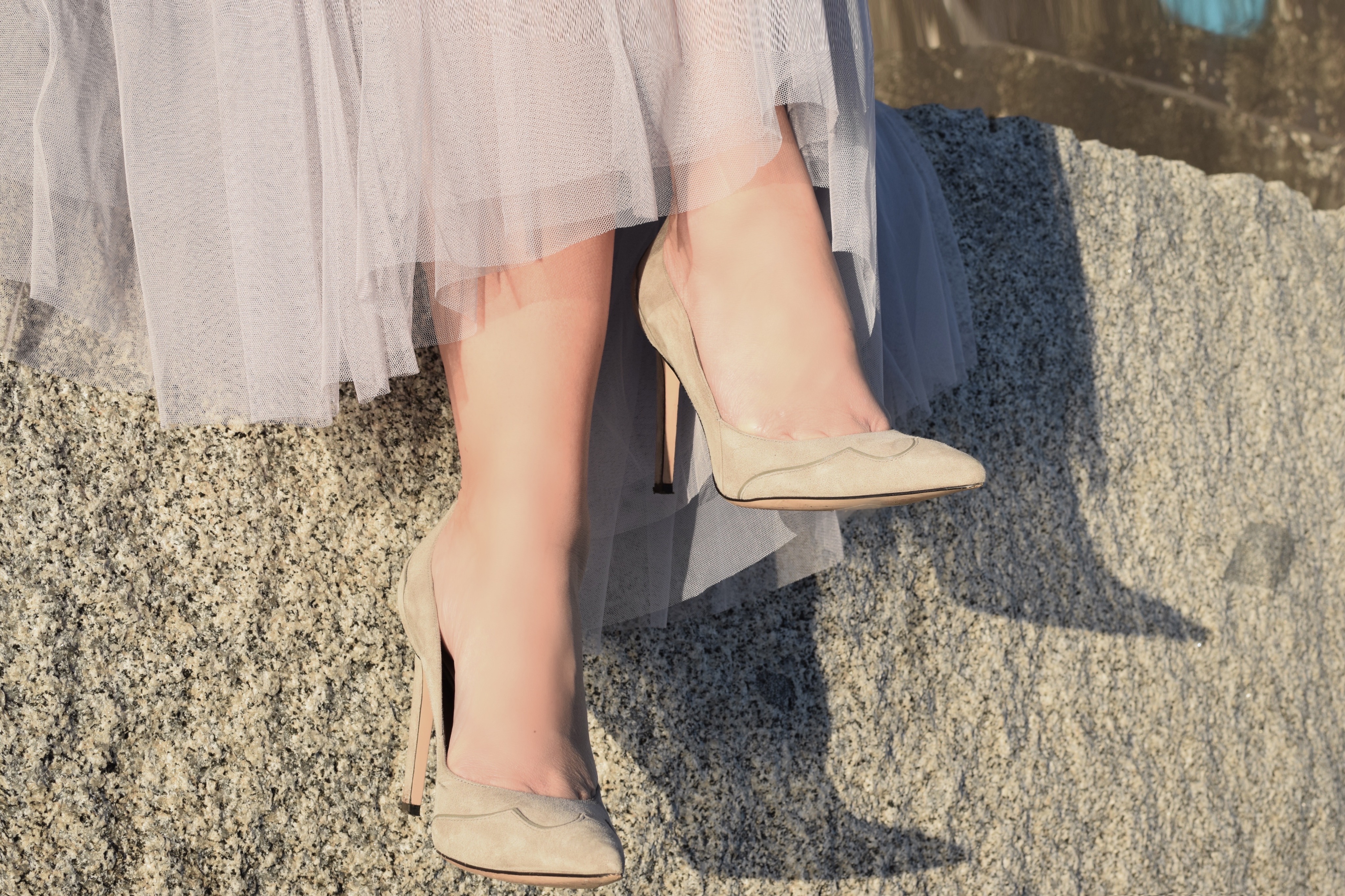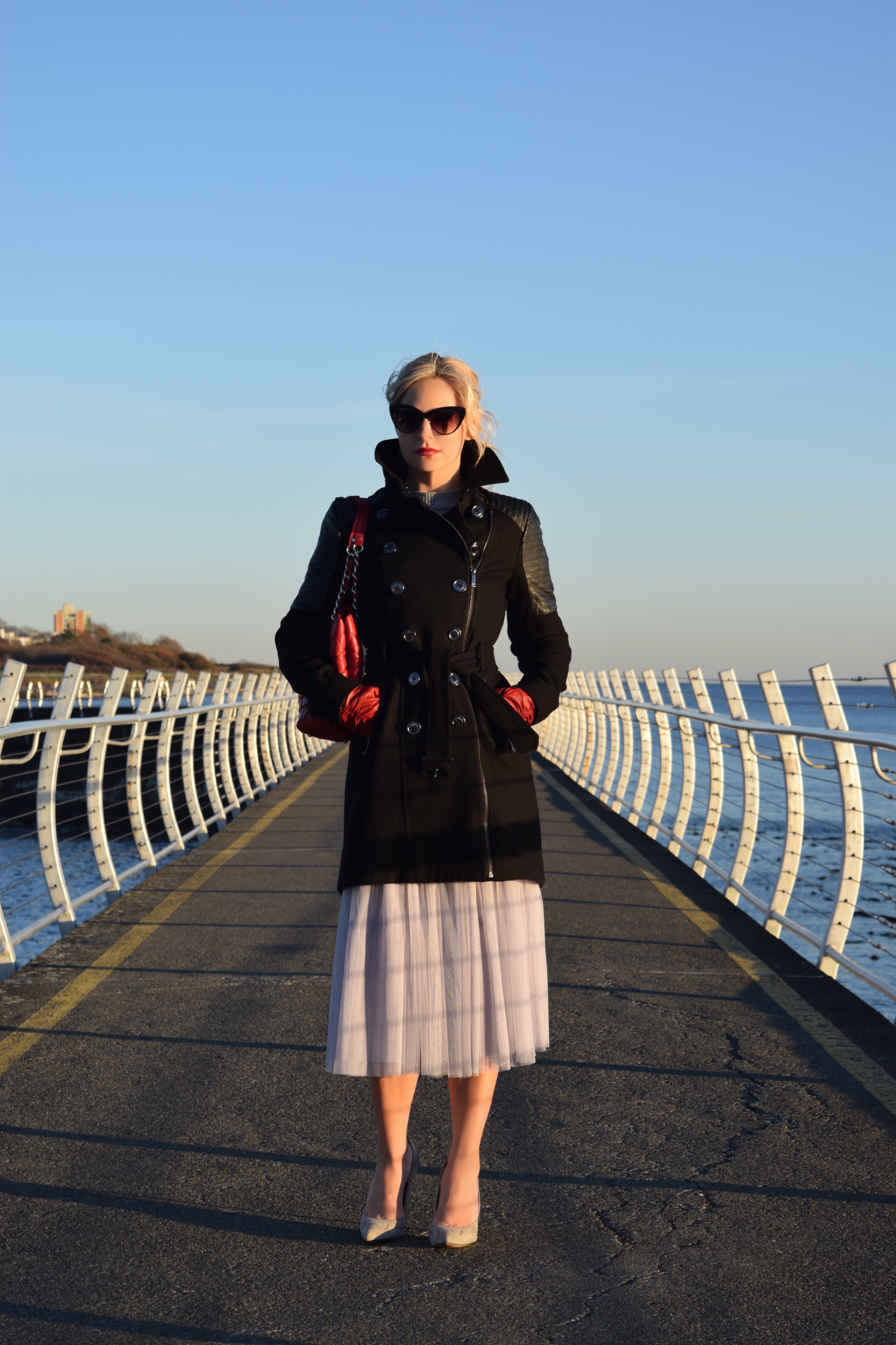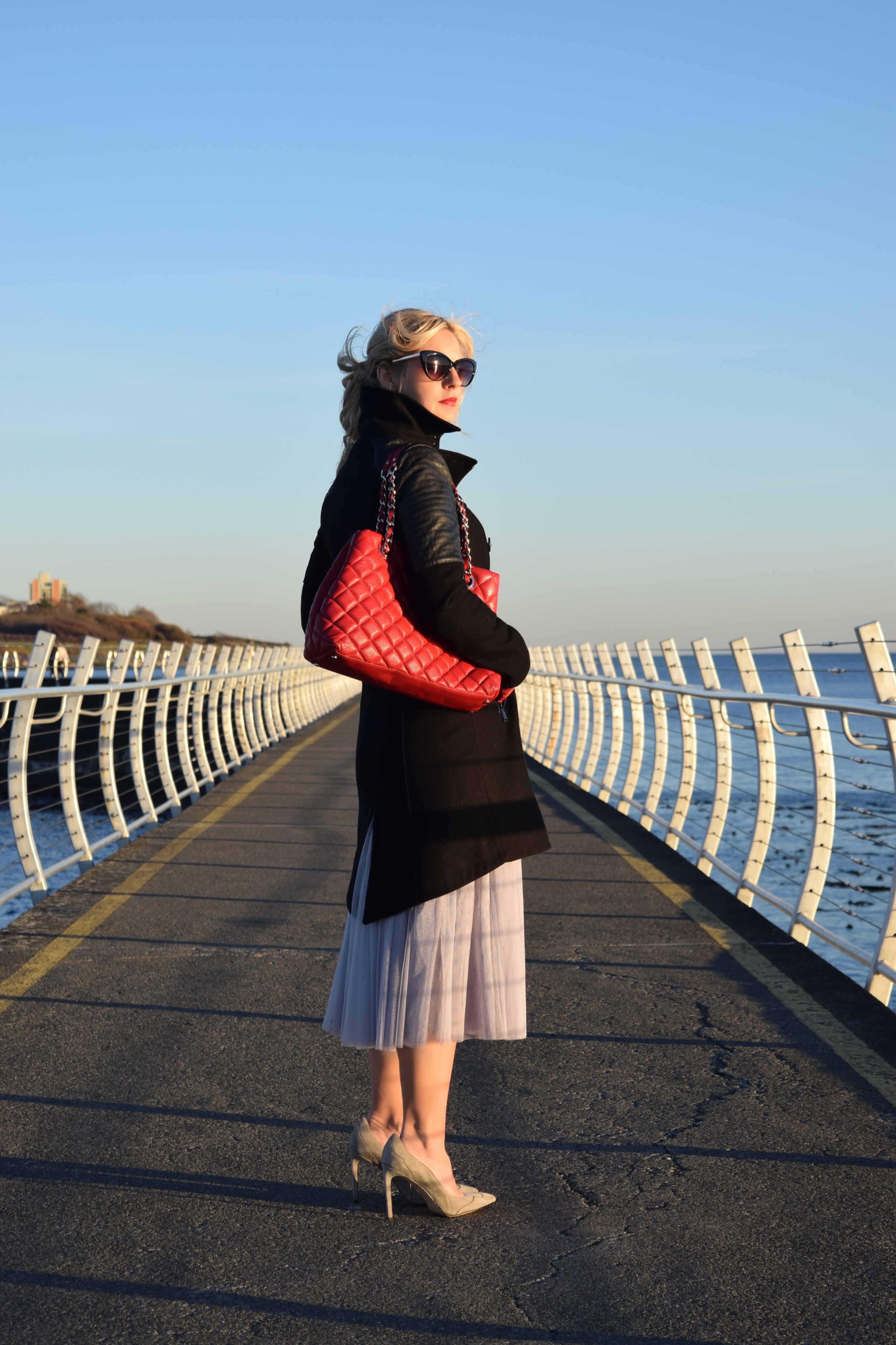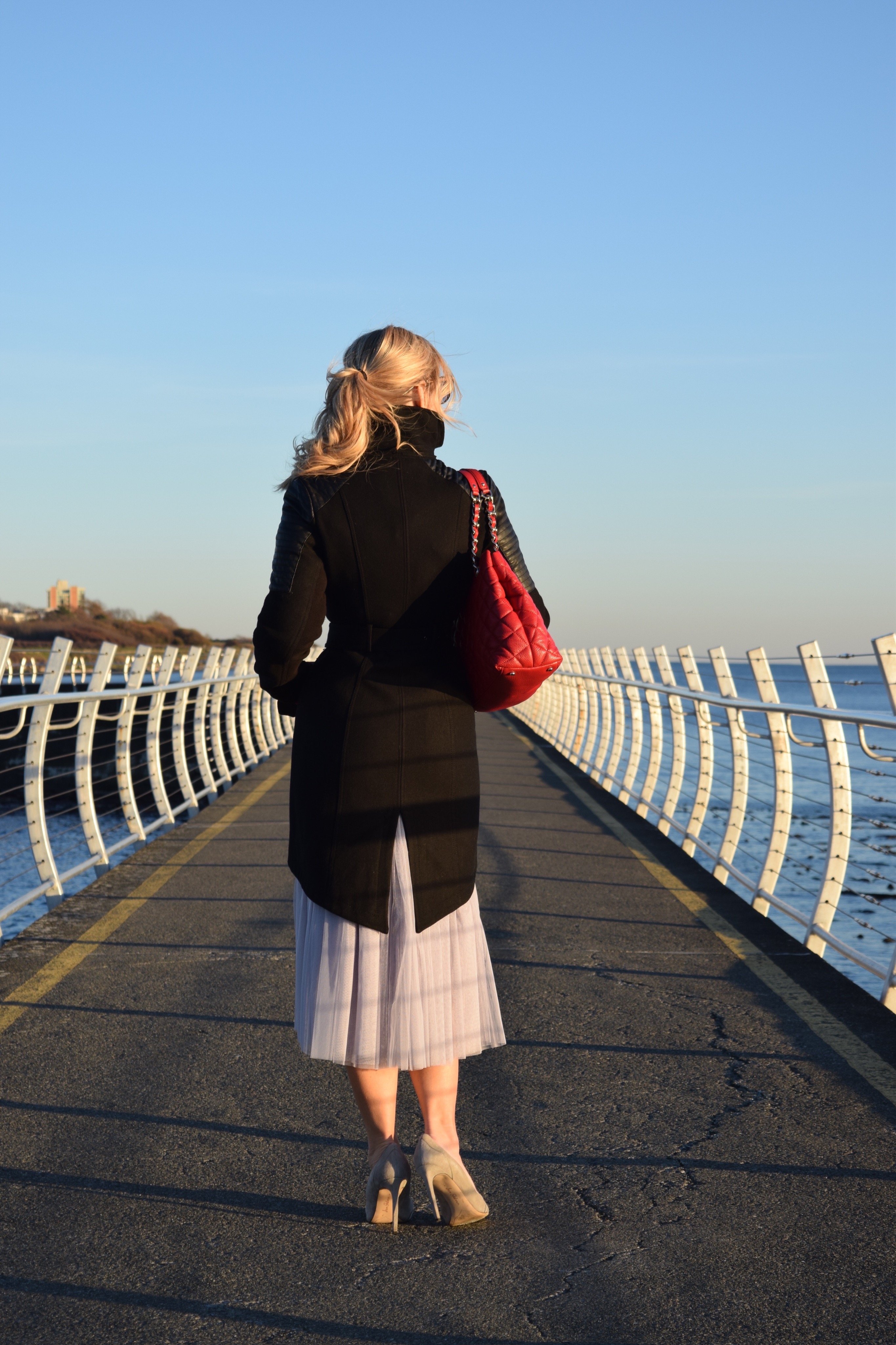 Another beautiful day in Victoria. Happy Thanksgiving all my American friends, I hope you slow down to smell the roses. Take a moment to be grateful for everyone and everything in your life. Life is full of give and take. Give thanks and take nothing for granted.
Carly Elisabeth xx
Sweater: Storets
Tulle Skirt: Chicwish
Heels: Sam Edelman
Coat: Old (Love this one)
Purse: Kate Spade (Love this one and this one)