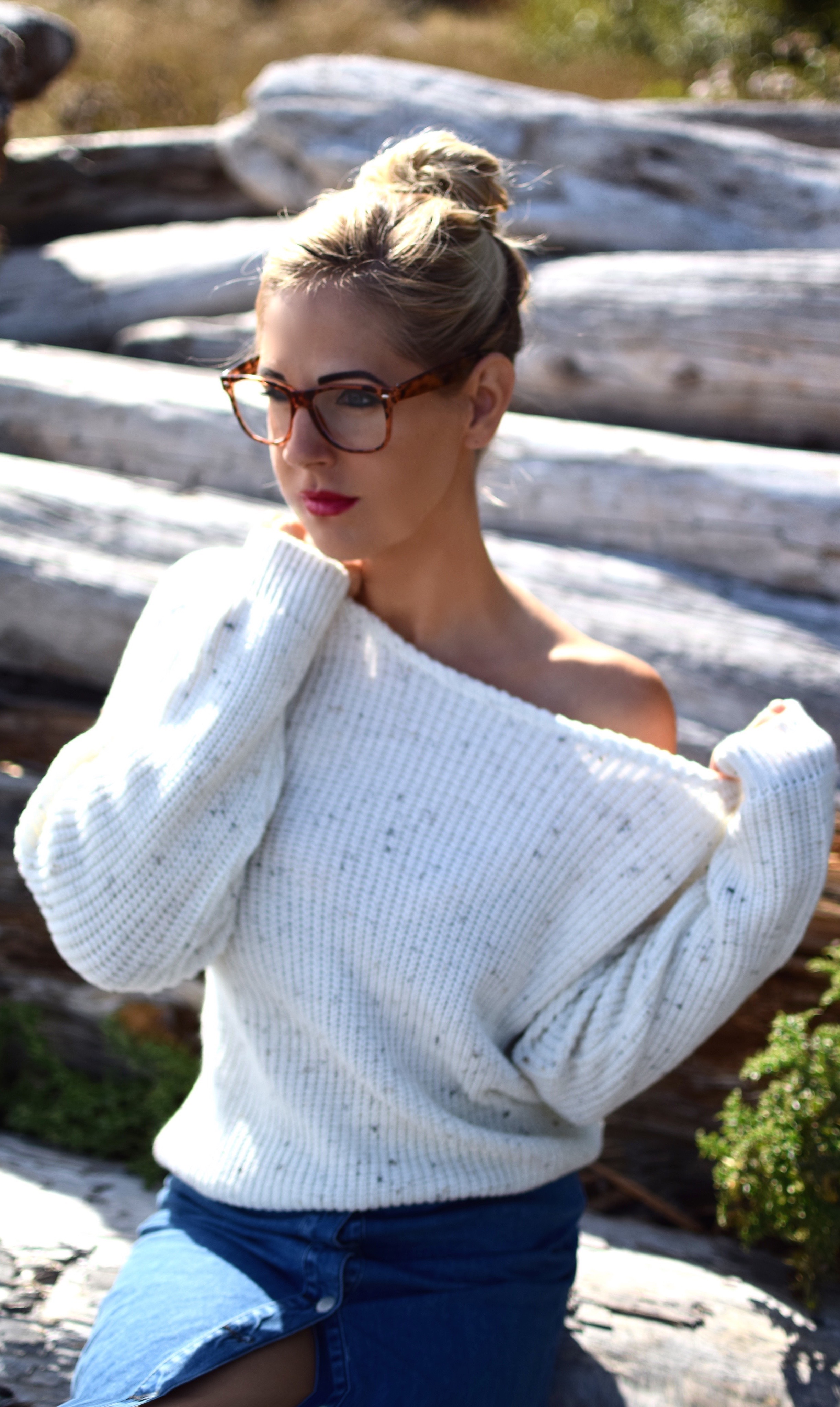 Some of our most beautiful moments are when we are at our most relaxed, this gives our true selves time to shine. Don't get me wrong I LOVE to dress up, however I do have my days where I cannot make up my mind up, nor do I have the energy to try. I think we should all have those pieces in our wardrobe that are "cozy" yet somehow still look pulled together.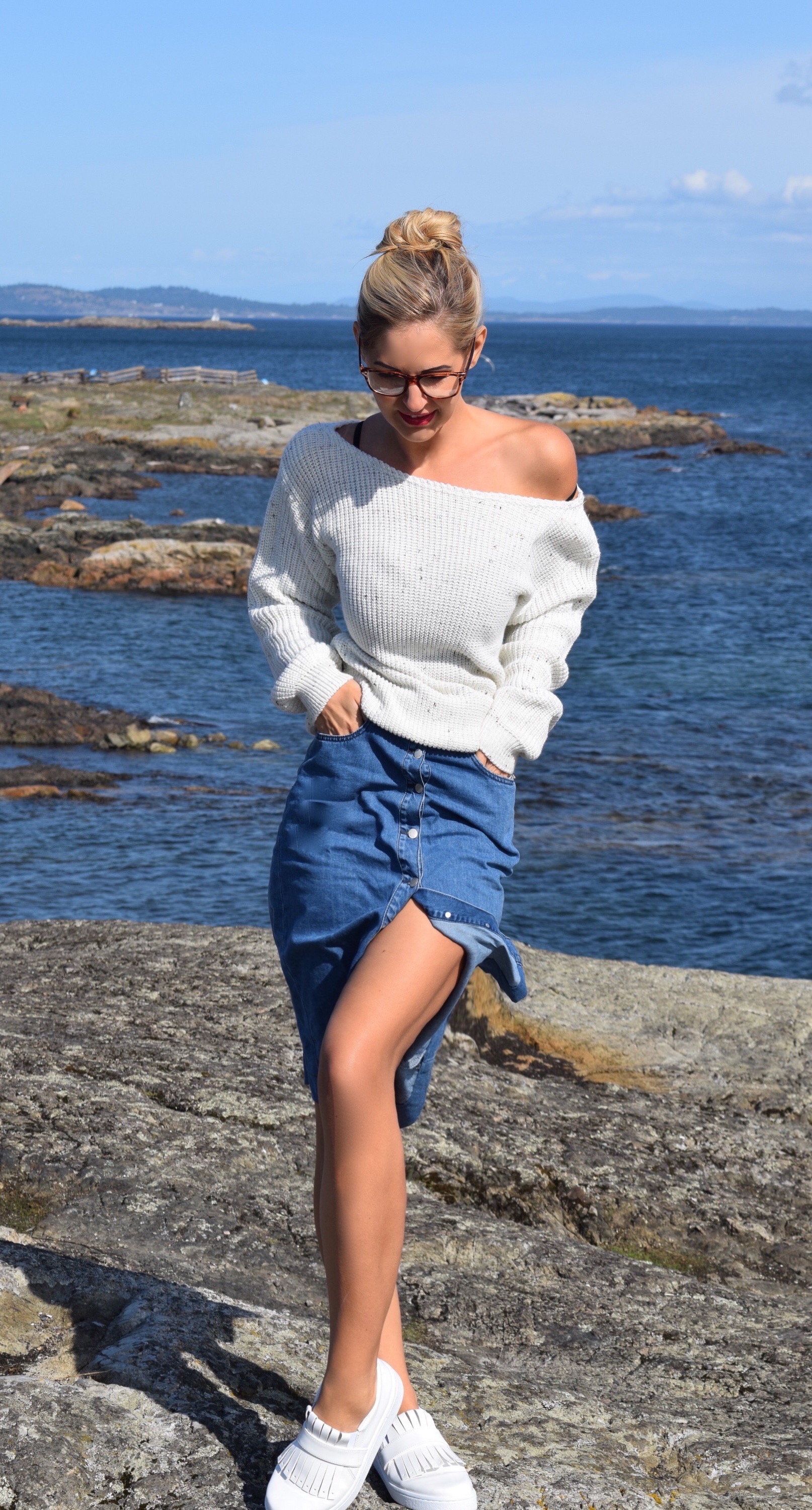 This jean skirt from ASOS was a perfect find!  Worn casually like this or with a pair of fabulous pair of heels and a body hugging body suit, you will always find ways to incorporate it stylishly. I think my favorite online site to order from is ASOS. I've yet to be disappointed, I would suggest that you pay a bit more for express shipping, otherwise you could be waiting a while for your items. This jean skirt I found to be a wee bit big, so size down one size, as like most jeans it did stretch out after a few wears.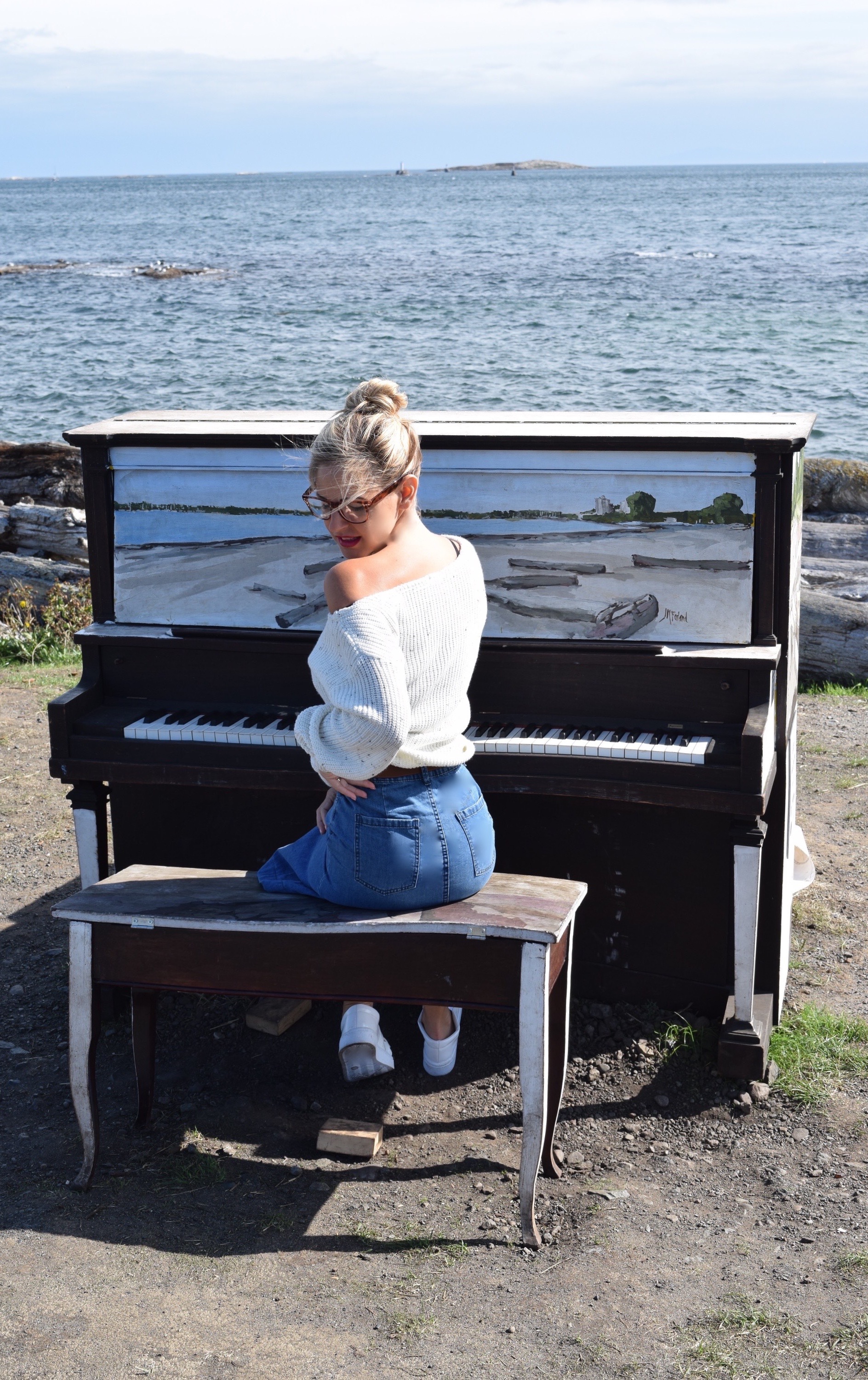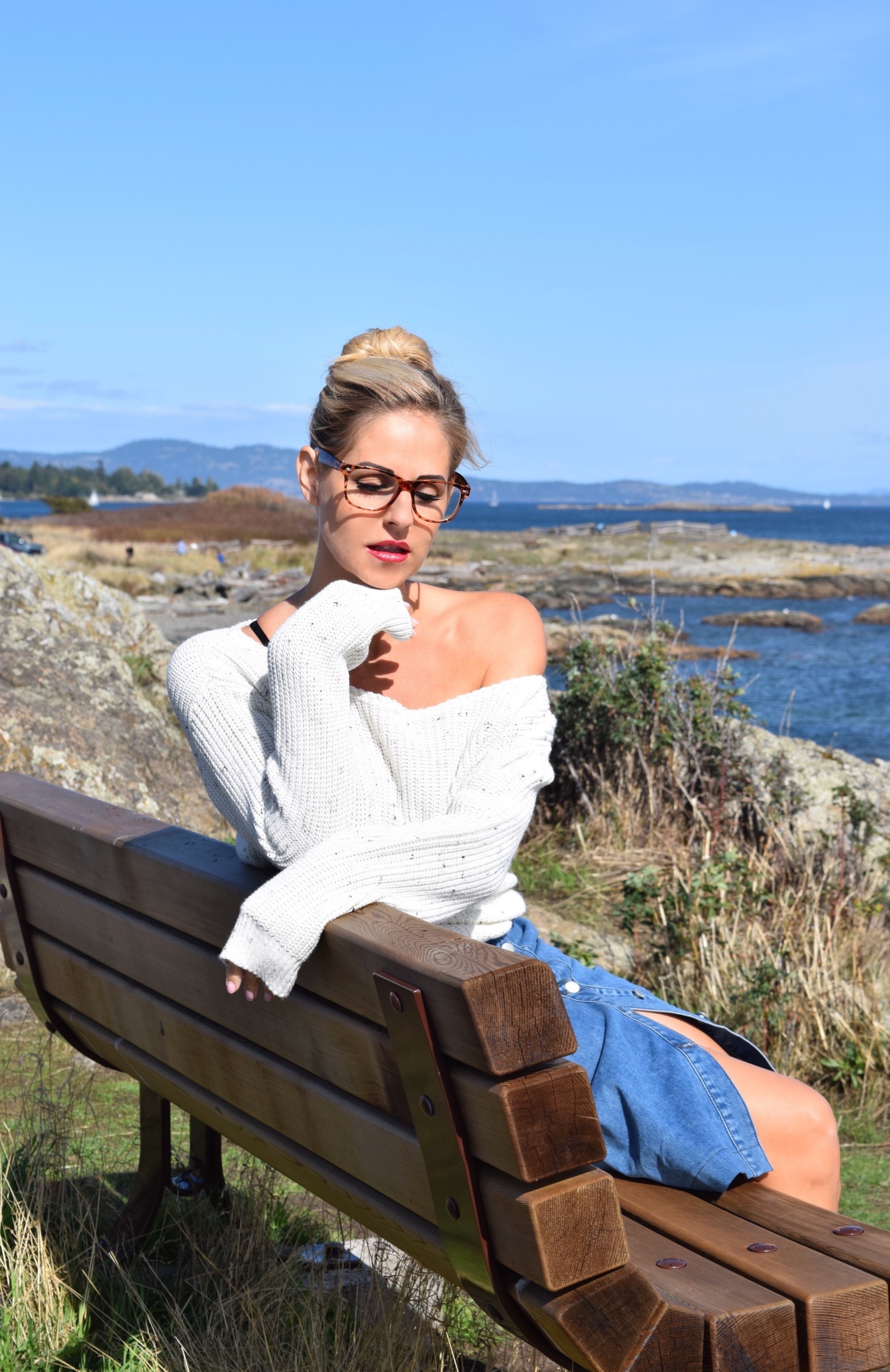 "Hi, I'm Carly and I am an online shopaholc"
My sweater is from Missguided, which I ordered online, shhh, I am an online shopaholic! This is my first purchase from them and I was pleasantly surprised. The prices are very affordable and the quality was good as well. I absolutely love off the shoulder sweaters, even if the fabric is heavier, that cheeky shoulder pooping out adds a certain sex appeal. It was true to size and a good length, even for myself who has a longer torso. The fabric is quite soft, which I was thrilled about because I cannot stand itchy wool!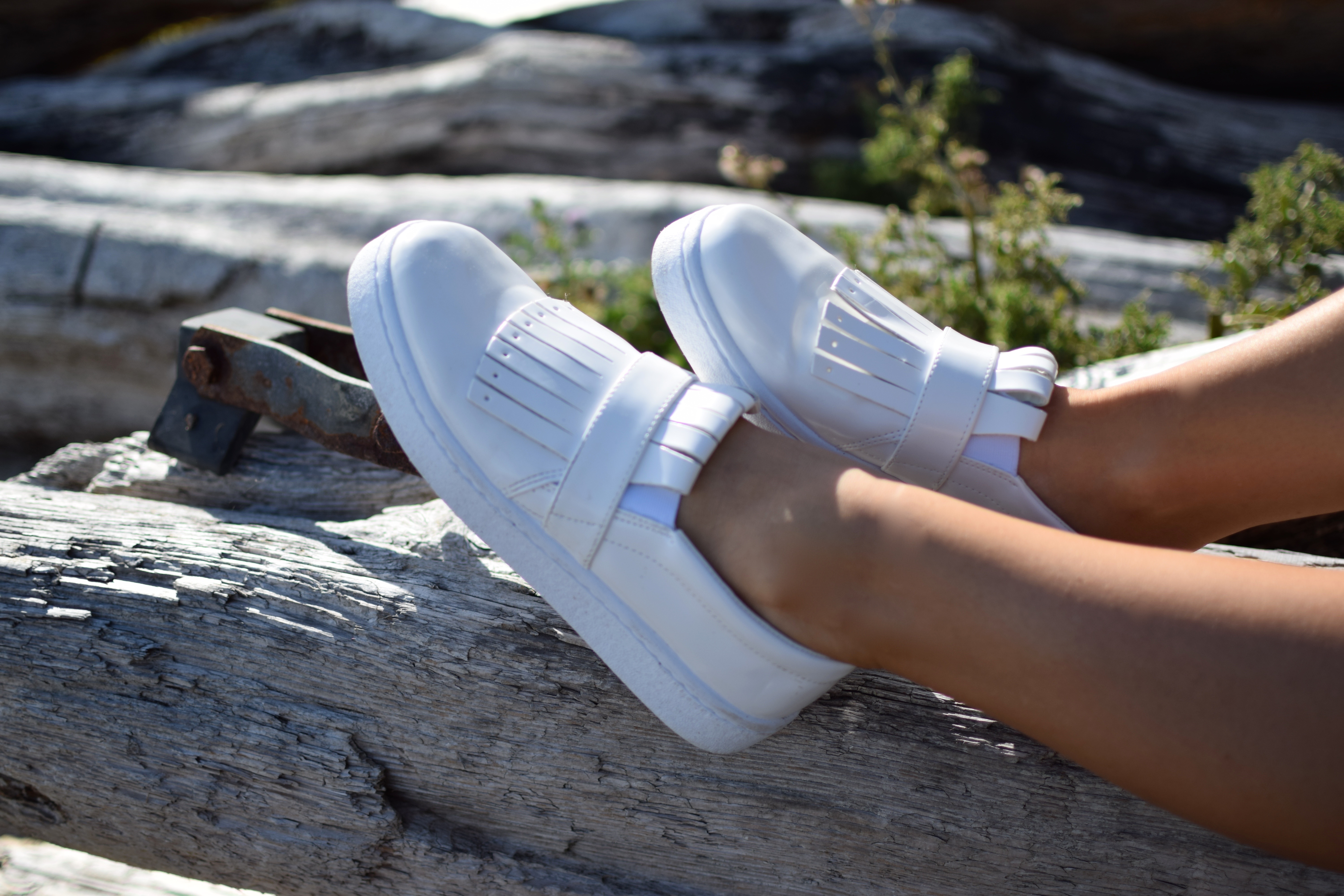 Aren't these slip ons adorable? Don't fret that they are white either, fashion rules regarding wearing white past Labor Day do not apply anymore! These beauties are from ASOS and fit true to size, if you are curious about size conversions, I am a true size 9 which is a 40 or 7, I have yet to have issues following those guide lines. Guess what! Besides the cute fringe detailing, they are patent, so you can wipe them off. They will always look new, crisp and perfect.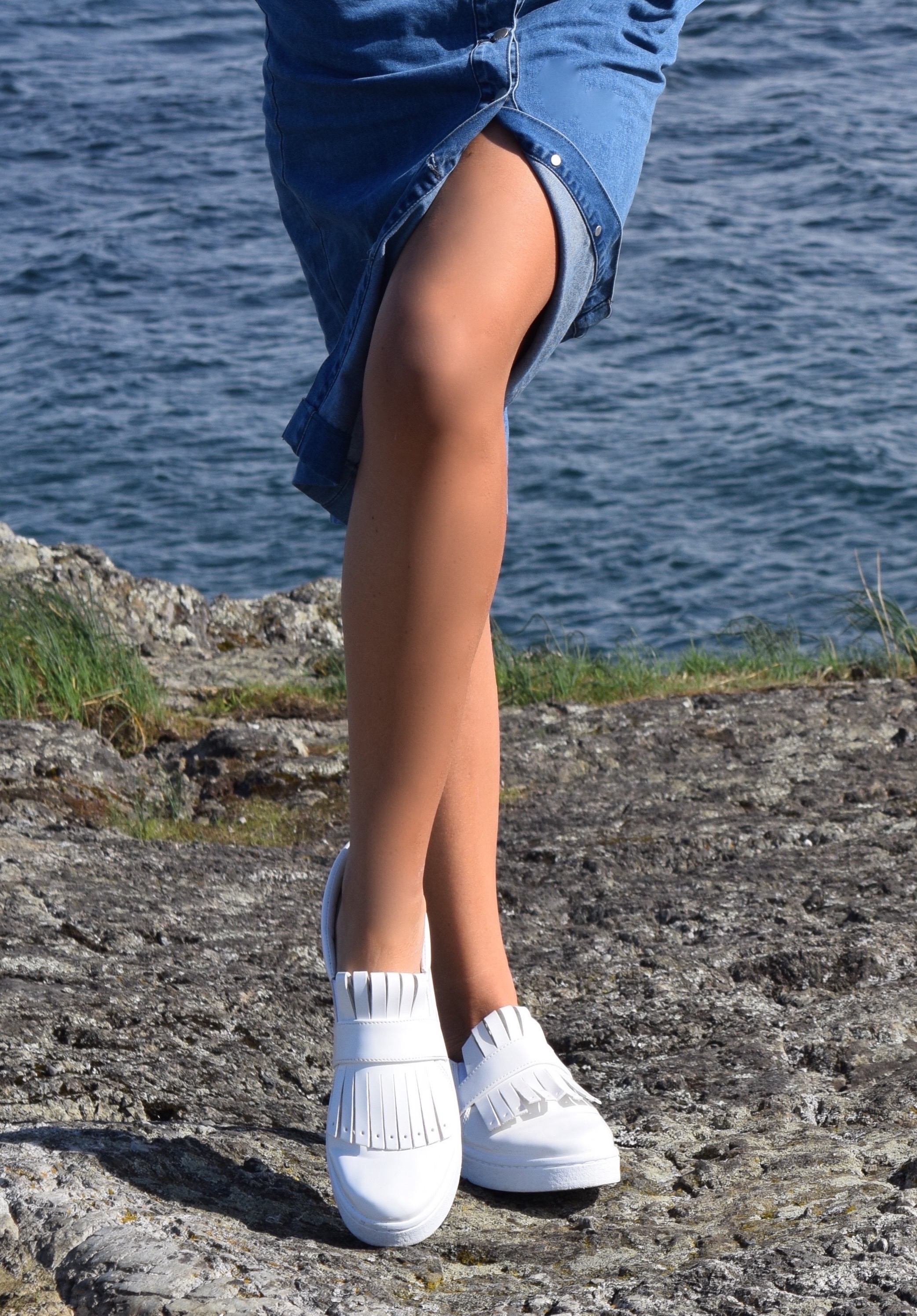 "They are patent, so they can be easily wiped off to keep them looking brand new always"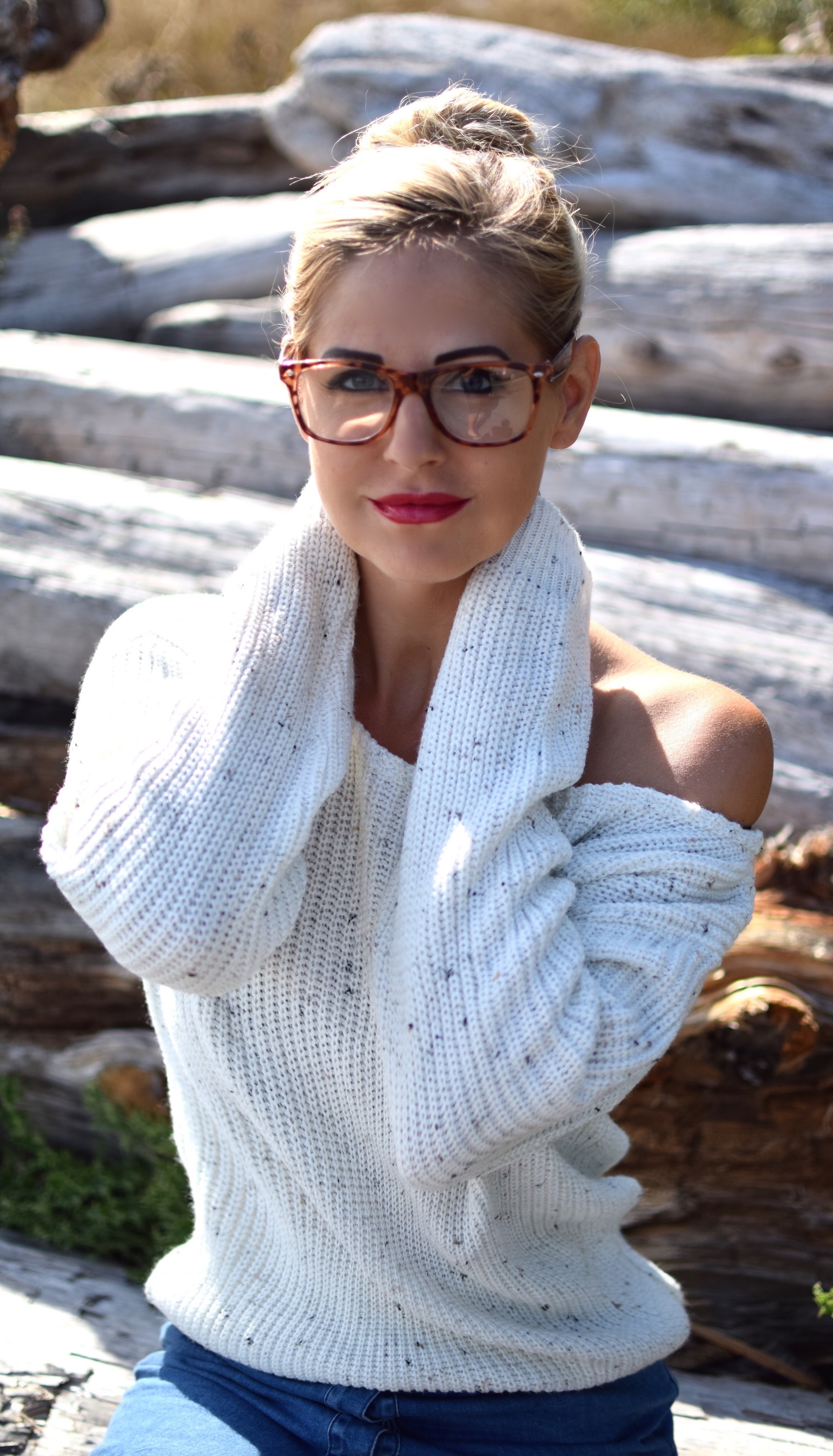 Thanks for stopping by, give yourself a break today and let your light shine, glasses and all:)
A little food for thought today, Enjoy!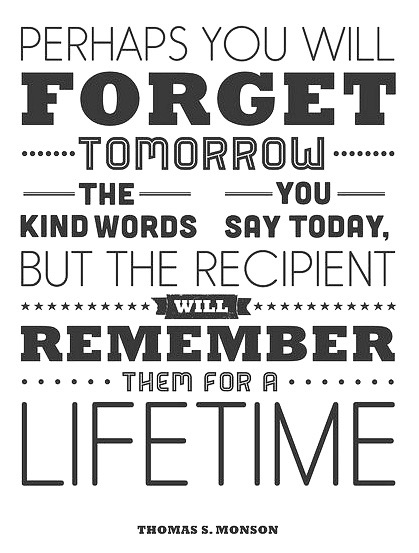 Have a fabulous day everyone, Carly Elisabeth xx
Sweater: Missguided
Skirt: ASOS
Runners: ASOS
Glasses: ASOS