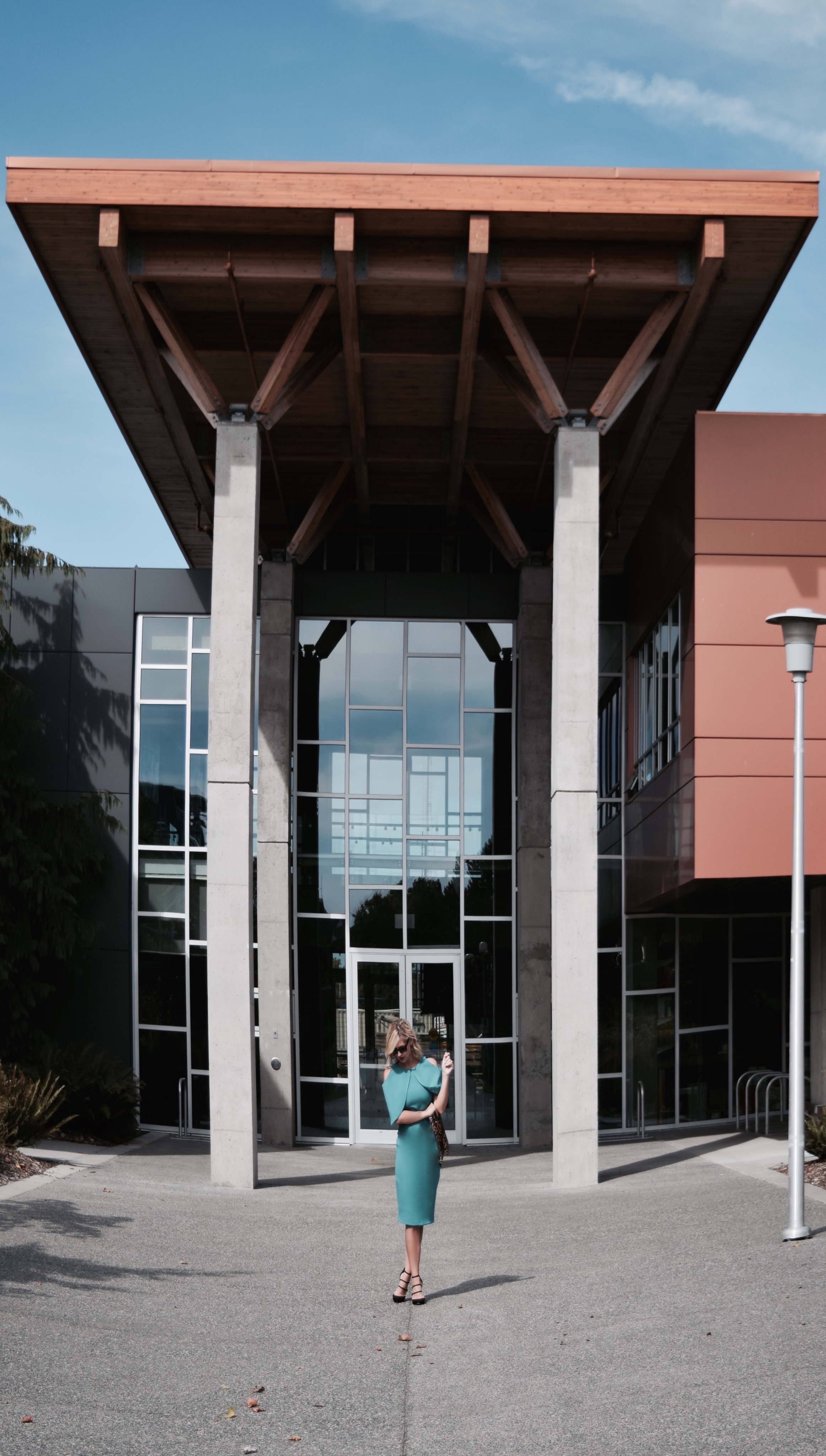 From the moment I spotted this fabulous dress on ASOS I had to have it! The rich color and dramatic lines equalled a recipe for perfection. Do you ever come across something that you cannot stop thinking about? I am a true sucker for unique pieces with strong lines, however many times that does not equate to functionality. Clothing should be wearable art, art that represents your best! However if you cannot move, than maybe its something that should remain a piece of art work hanging on a hanger and not on you!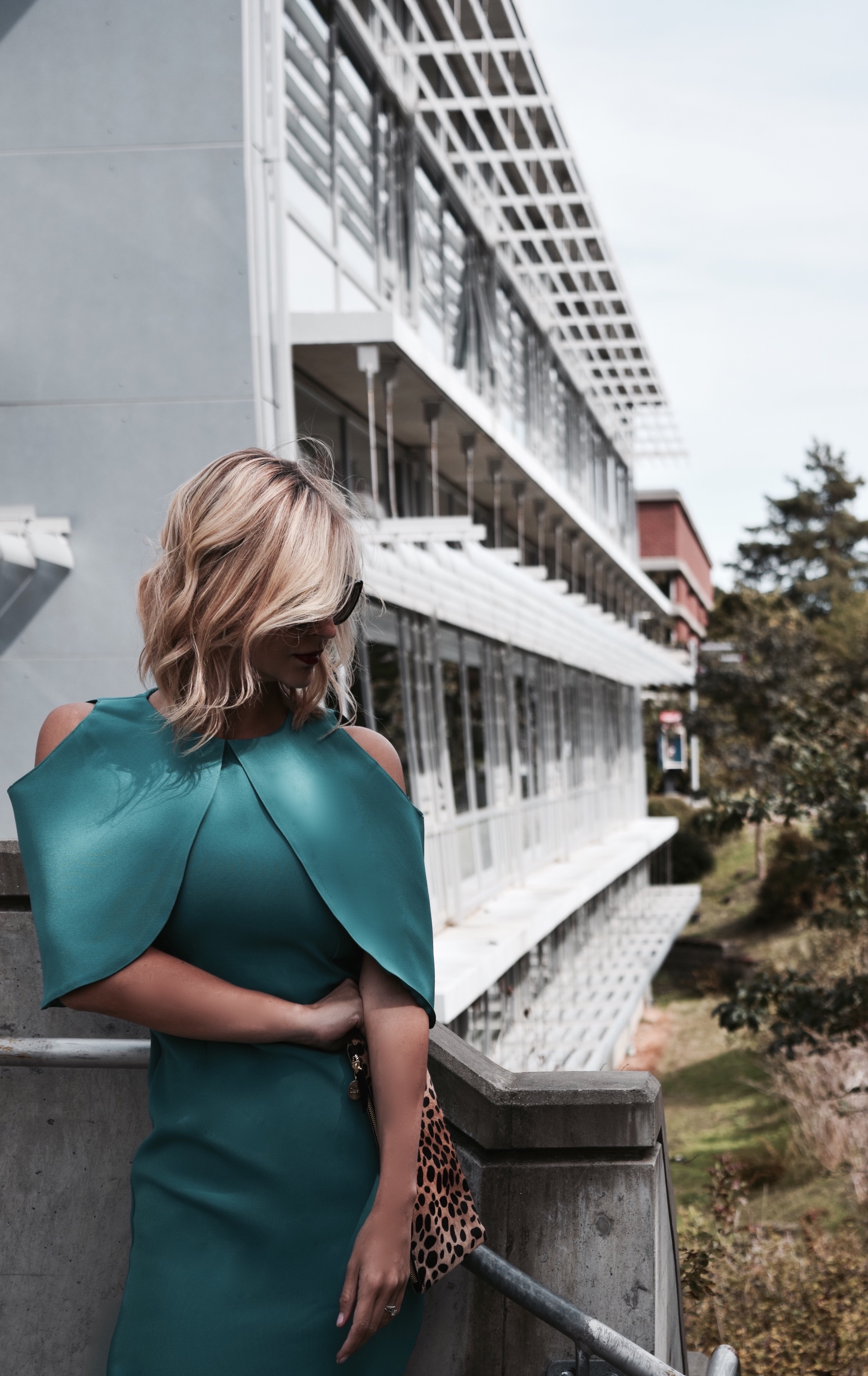 When this gorgeous piece arrived I was very pleased, it was true to the color represented on the website and the fabric had a good amount of stretch, making it comfortable, while hugging those right places, like my bum;) It fit fairly true to size, however if you are a bit bustier than I would recommend going up one size. Once again I suggest choosing Express shipping, it is well worth the money, otherwise you will be waiting a while for your order.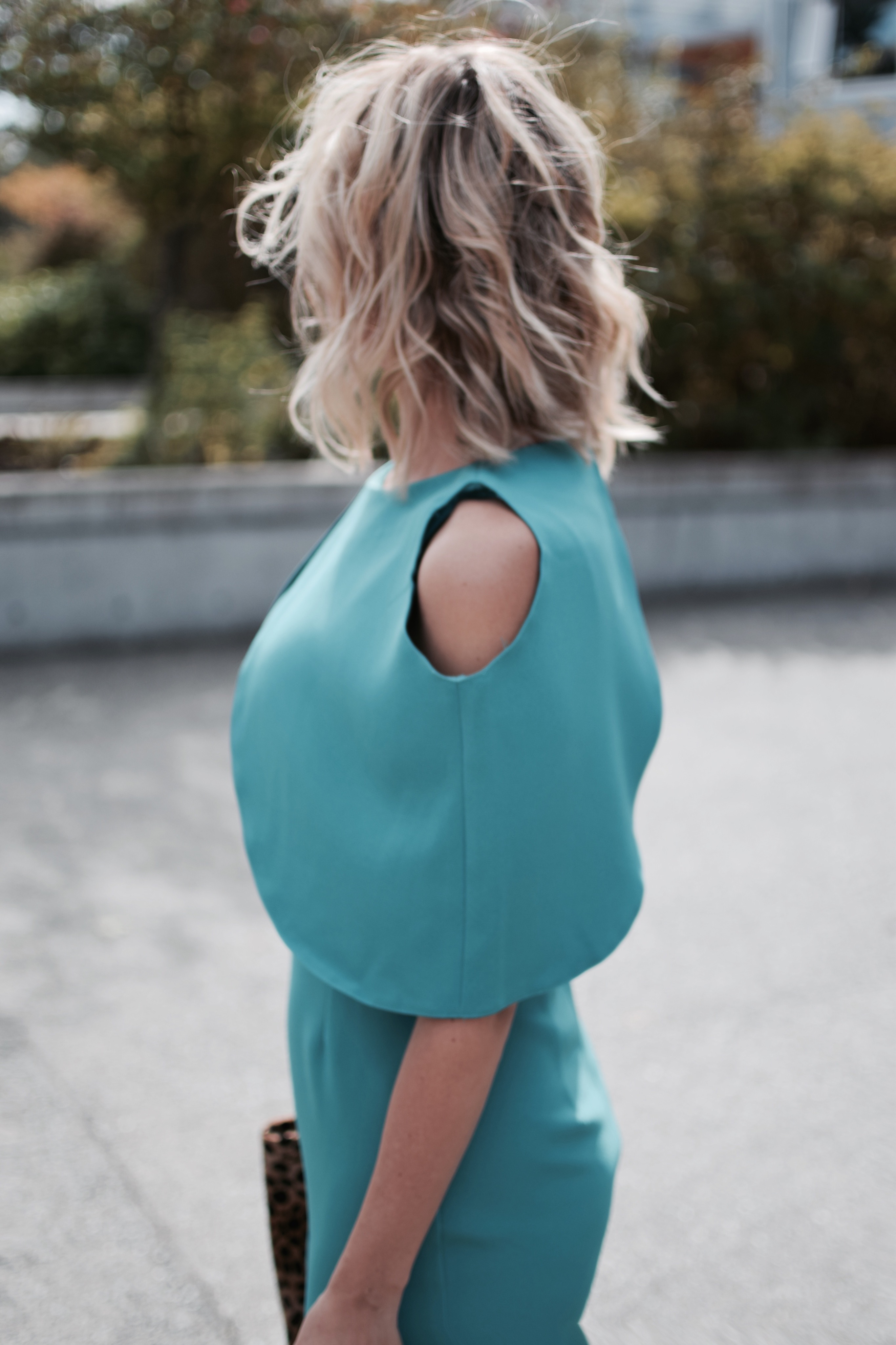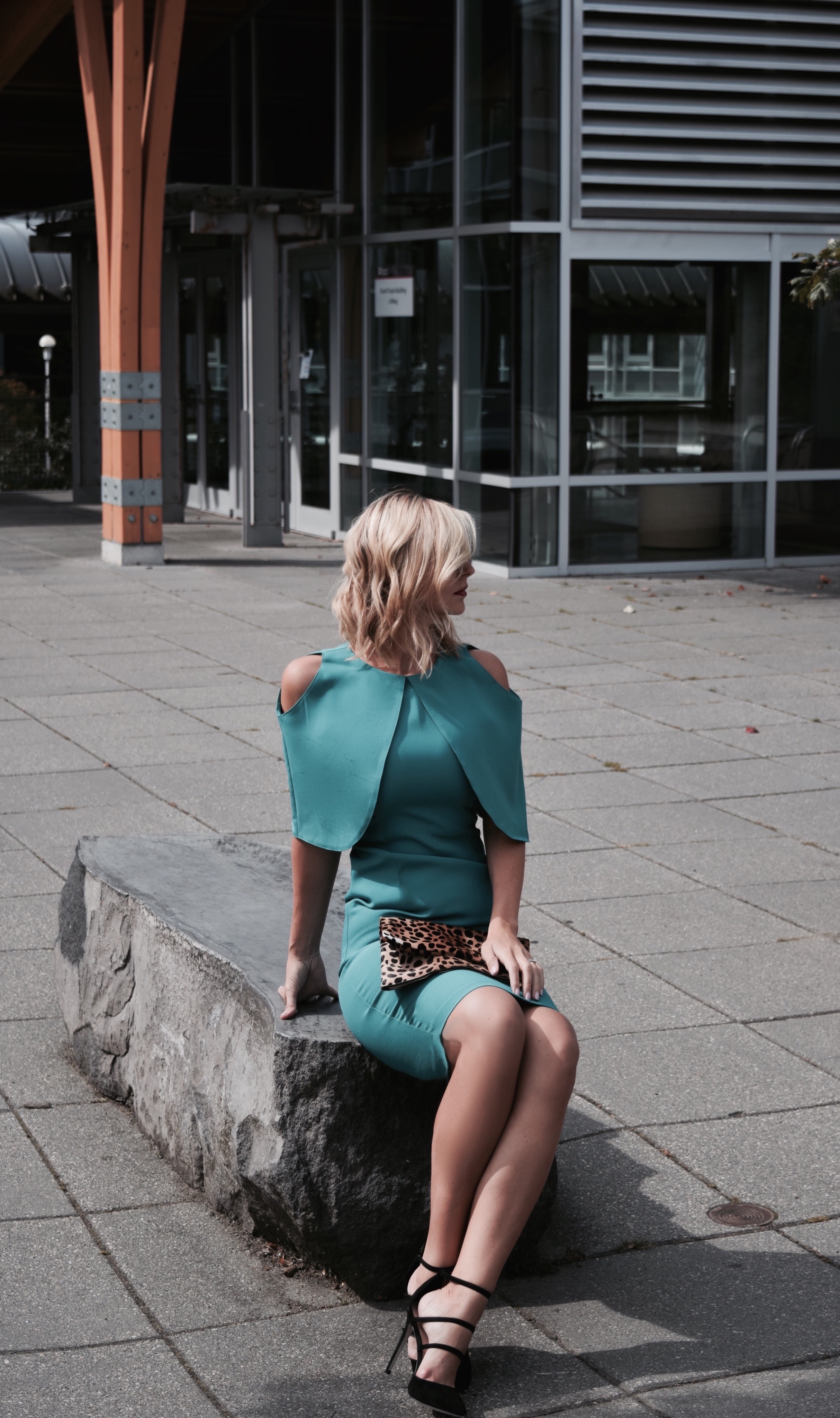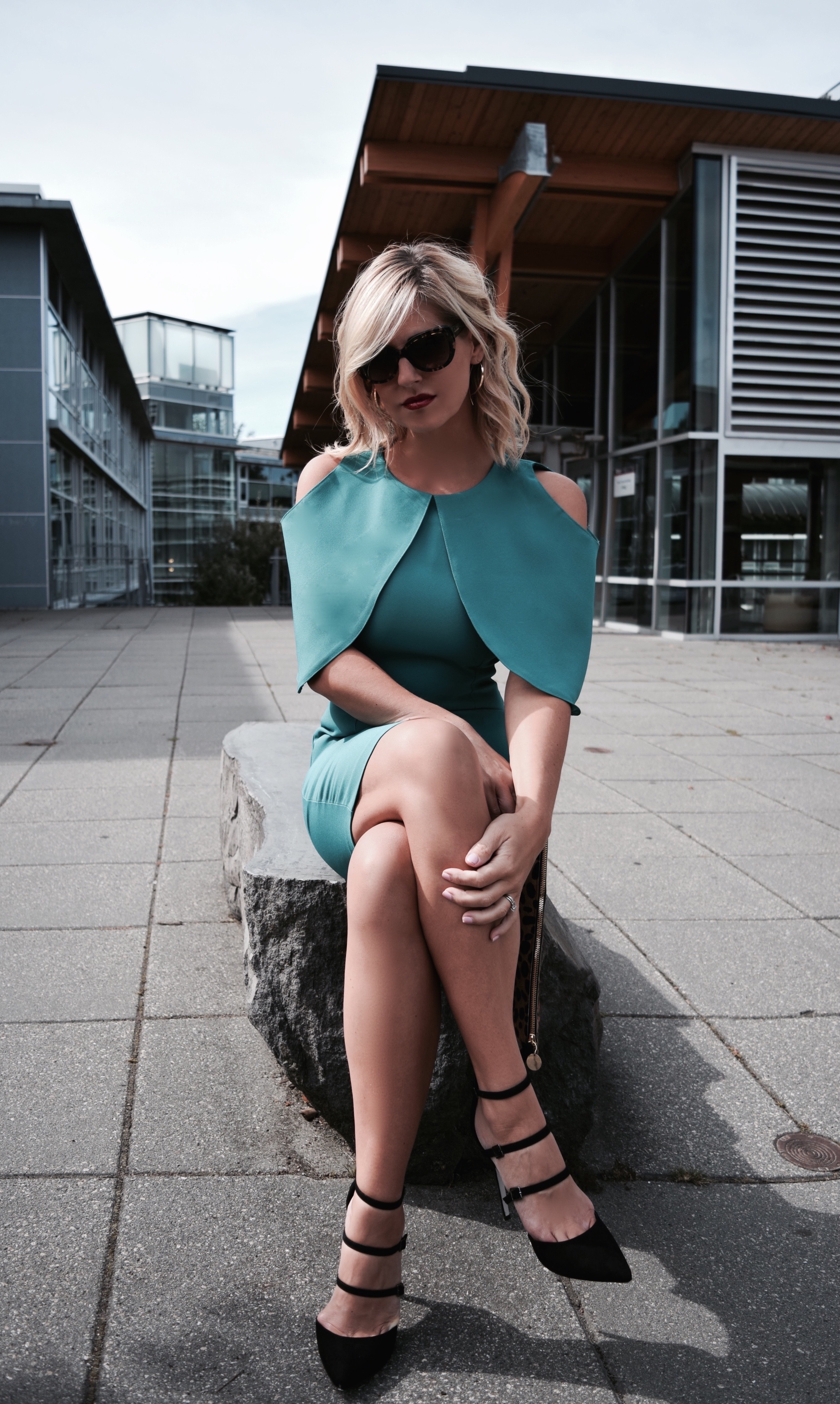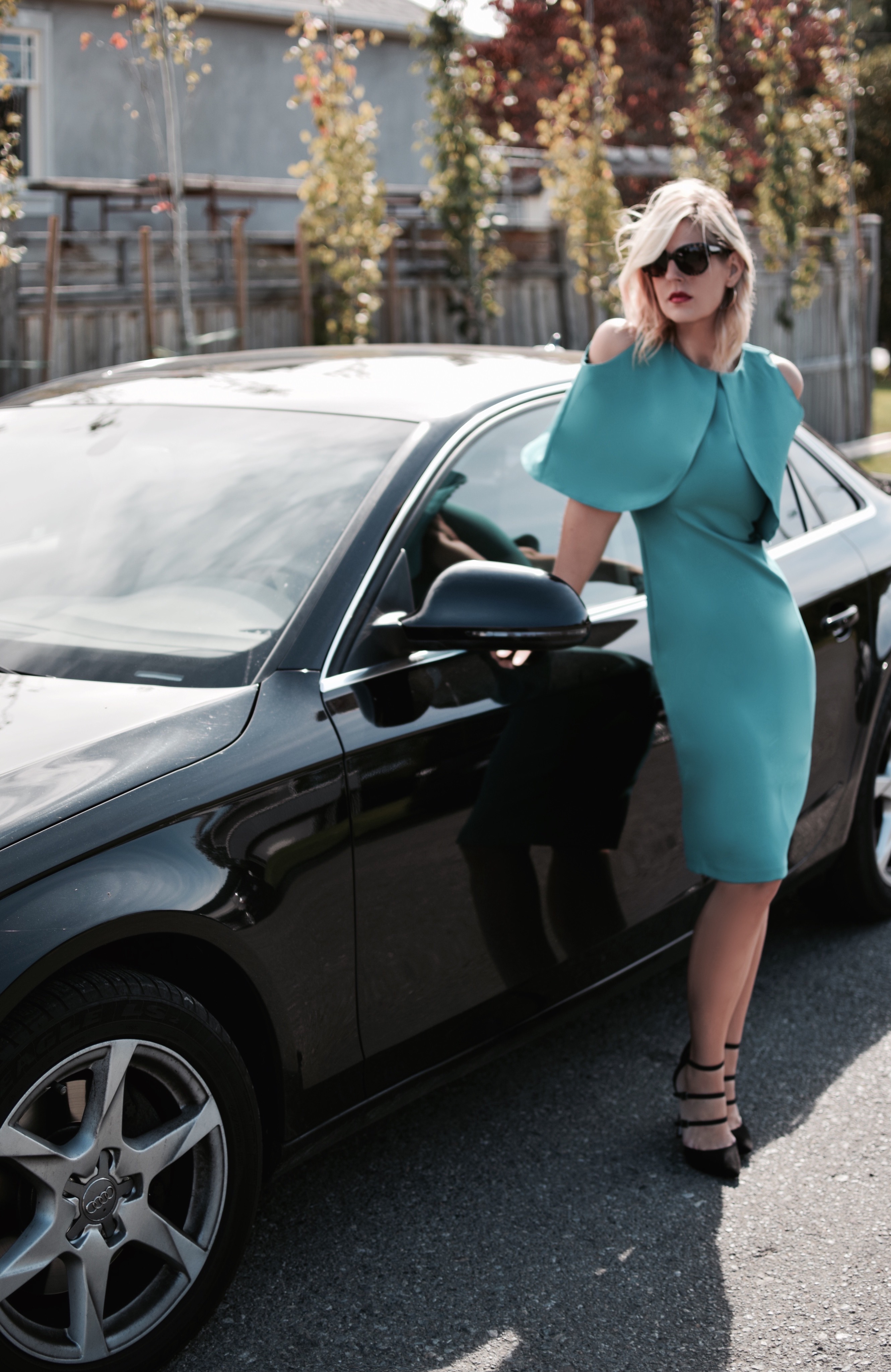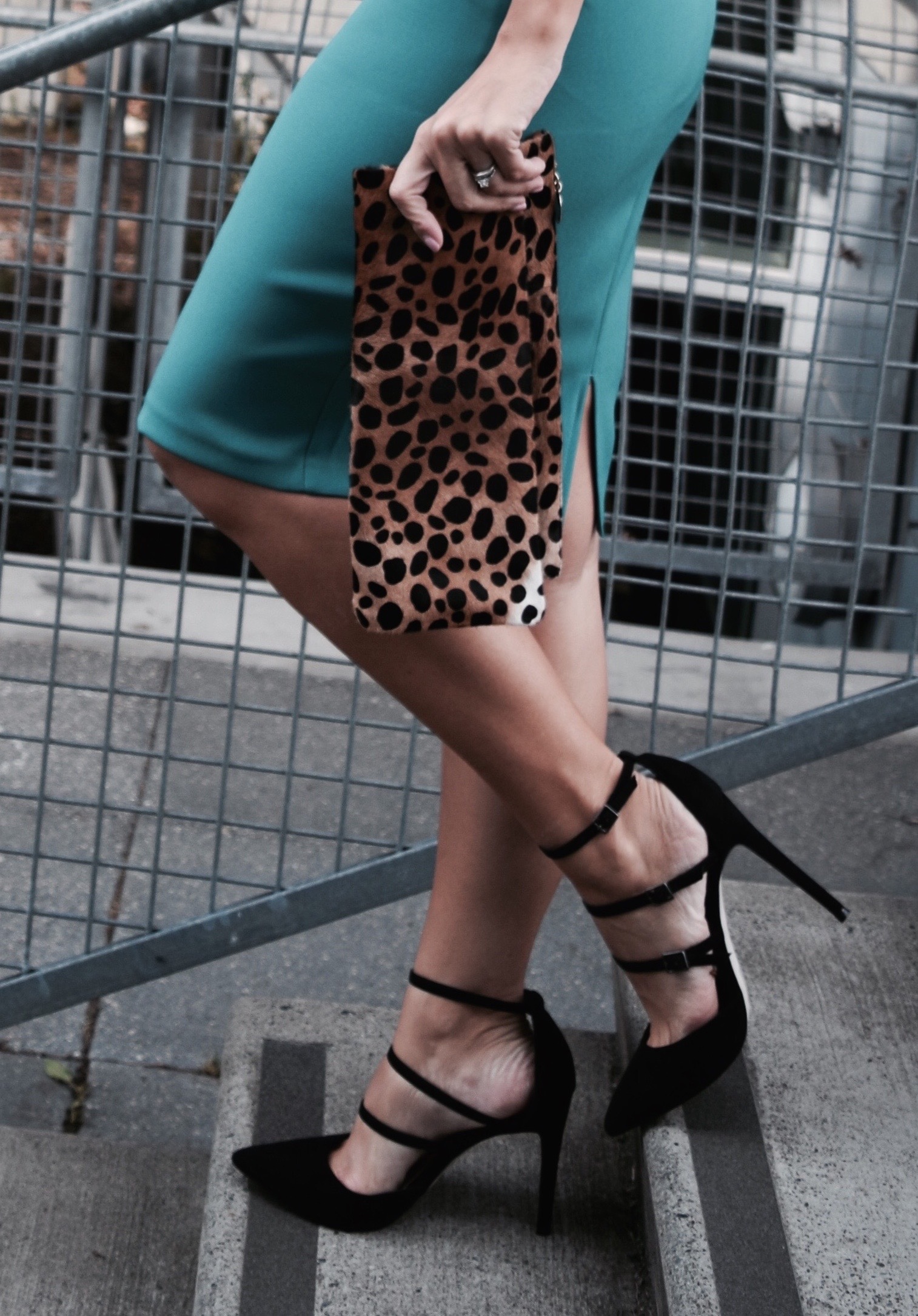 After immediately making my mind up that, "I had to own that dress," I needed shoes of course! I already owned the perfect clutch, which I hope you agree, adds the perfect pop of drama to this look! The shoes I found on ASOS as well, can you guess what my favourite online store to order from is yet? I was so excited when they arrived but was disappointed as they did run big, I had to send them back and wait, yes, I am a wee bit impatient. When the second pair arrived I was thrilled, perfection! They are quite comfortable and easy to walk around in due to the fact you are literally strapped in. Remember girls, order a size down!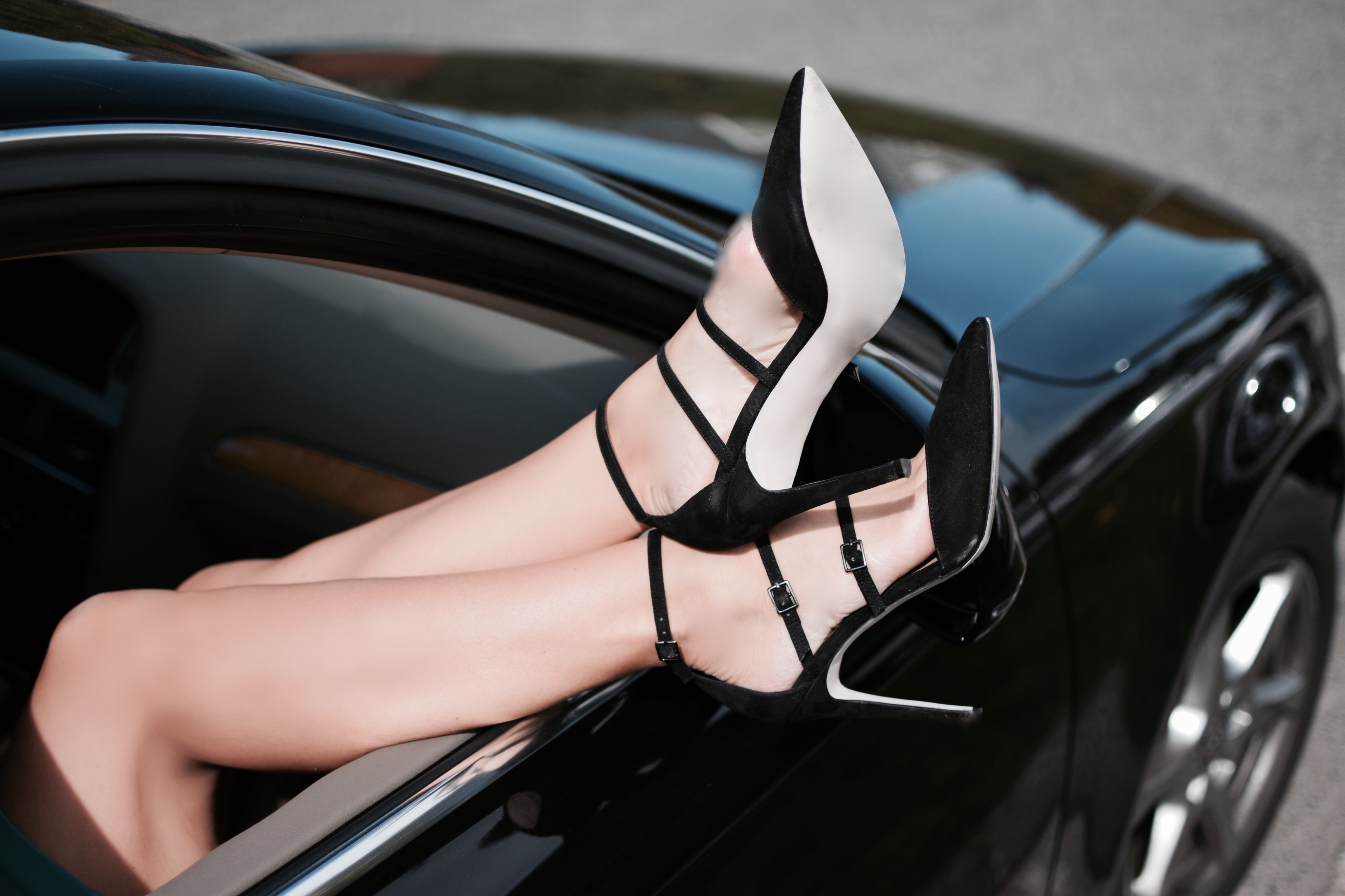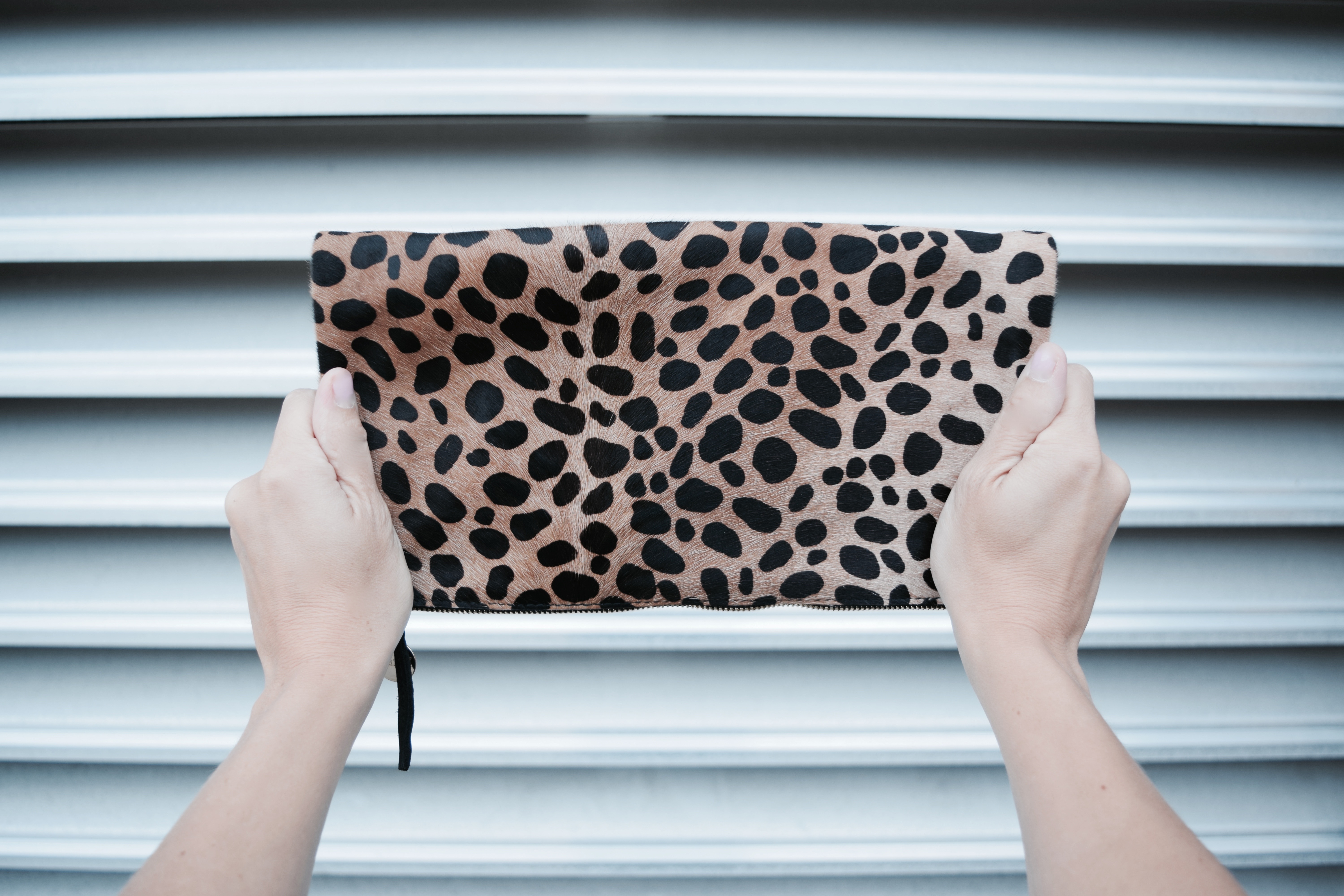 Do you know who Clare Vivier is? Have you read my post about her bags before? If not I would pop over and take a look, but beware, you will fall in love! They are a wee bit off an investment but I promise you will not be disappointed.
I hope you enjoyed todays look! Whether its to work or for an evening out, this outfit will make you feel fabulous, I certainly do and some days these kind of outfits are required!
Carly Elisabeth xx
Dress: ASOS (love this one)
Shoes: ASOS
Clutch: Clare Vivier
Sunglasses: Banana Republic old (Love these)