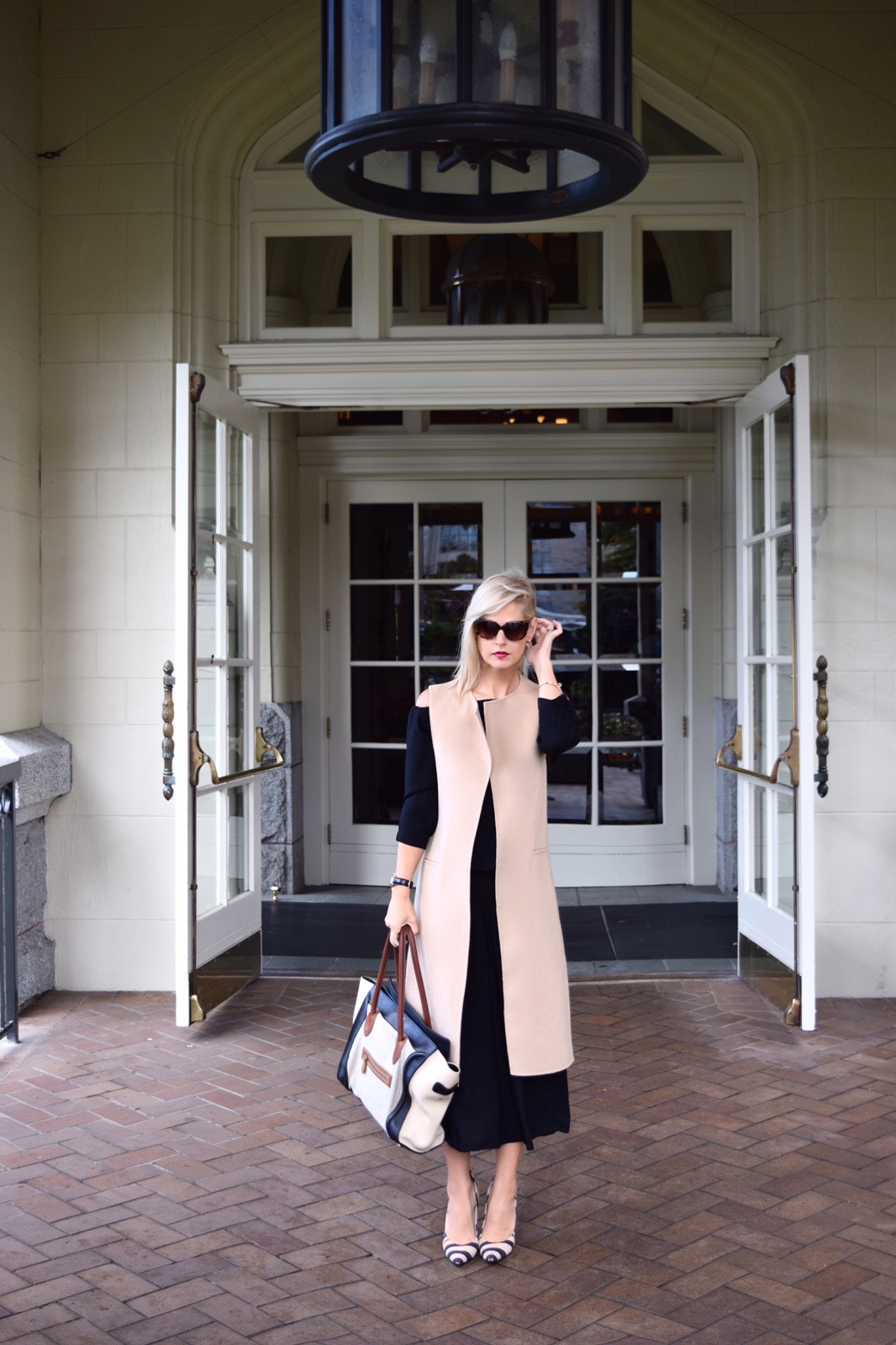 How is everyone today? I was in one of those "pinch face moods" as my mother would best describe it. It was wet, rainy, windy, an all round yucky day and the last thing I wanted to do was go out. The kind of day where you want to curl up inside, listen to the rain smack the windows, sip a warm cup of tea, snuggle under a fur blanket and purr with happiness!
Unfortunately that was not an option today and yes, it was my own doing. However if I was to step out, I was going to wear the closest thing I own to a blanket! This gorgeous long line handmade vest from Zara is to die for ladies! The wool retains it's shape, so you never look like you rolled around in it. I was concerned that it may be a bit itchy but was pleasantly surprised, it's not at all. This vest will transition wonderfully from fall to winter, throw a turtle neck underneath for added warmth for those cooler days or a silk blouse, if you feel you may be walking up a storm and need that ventilation.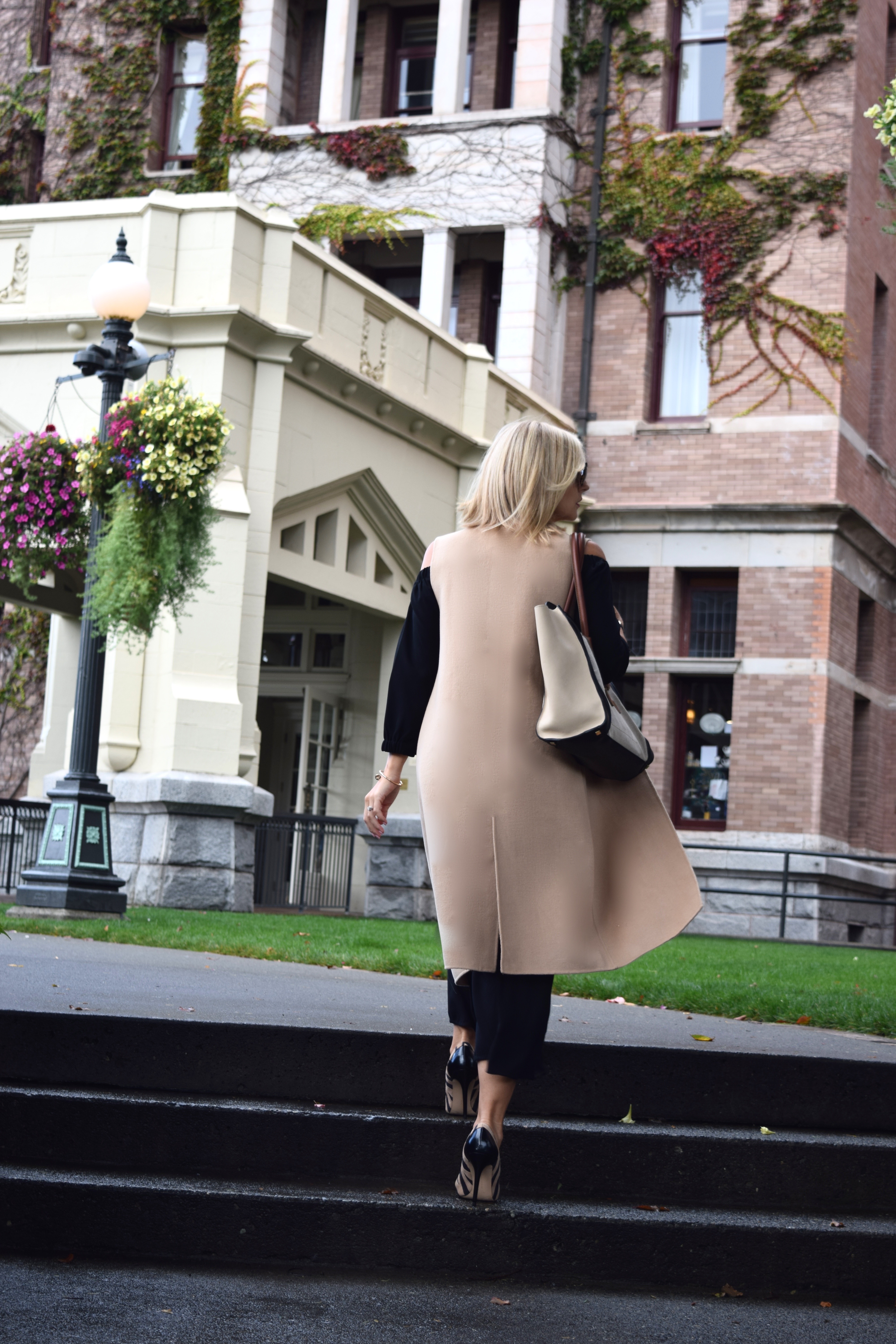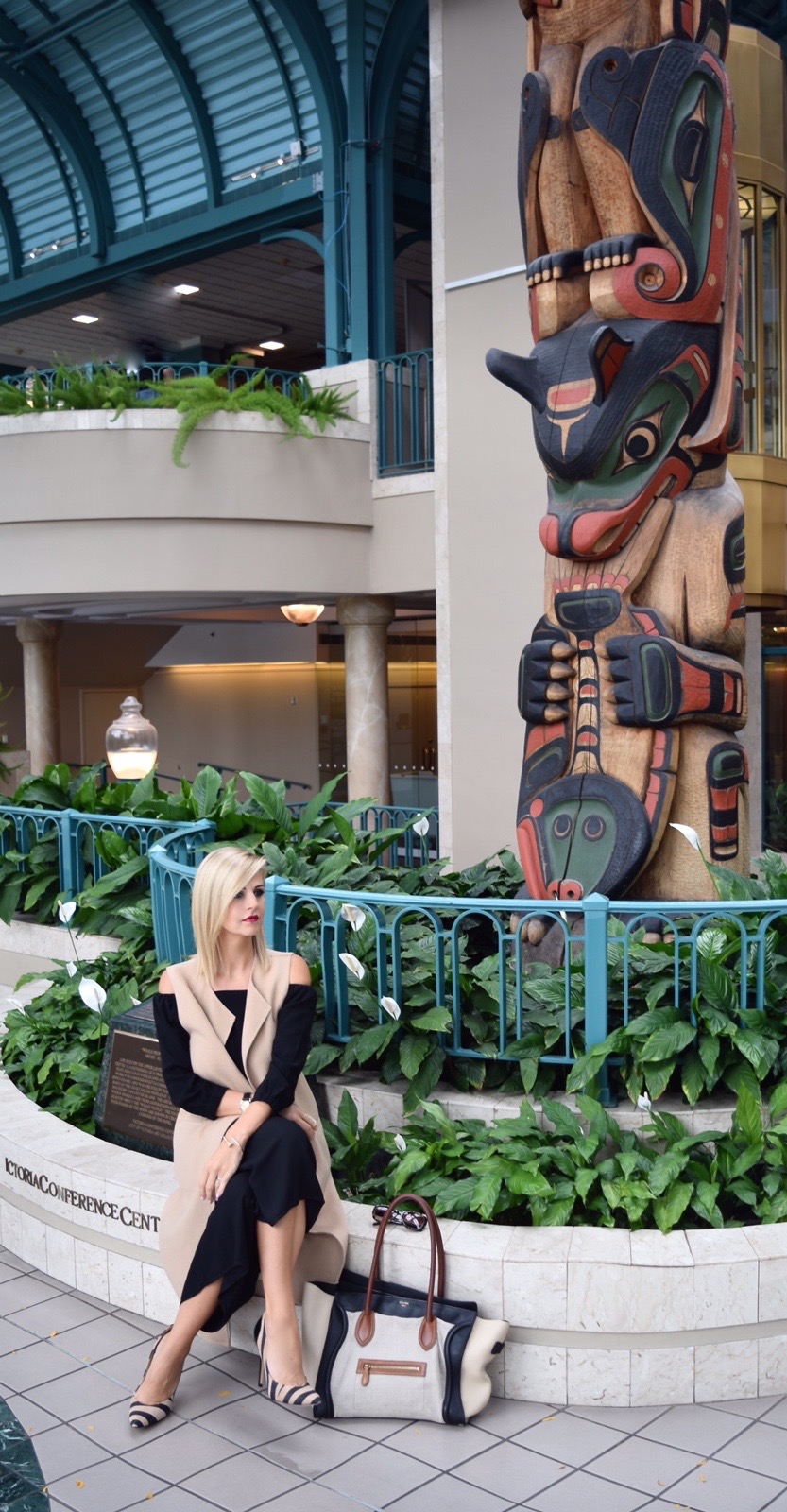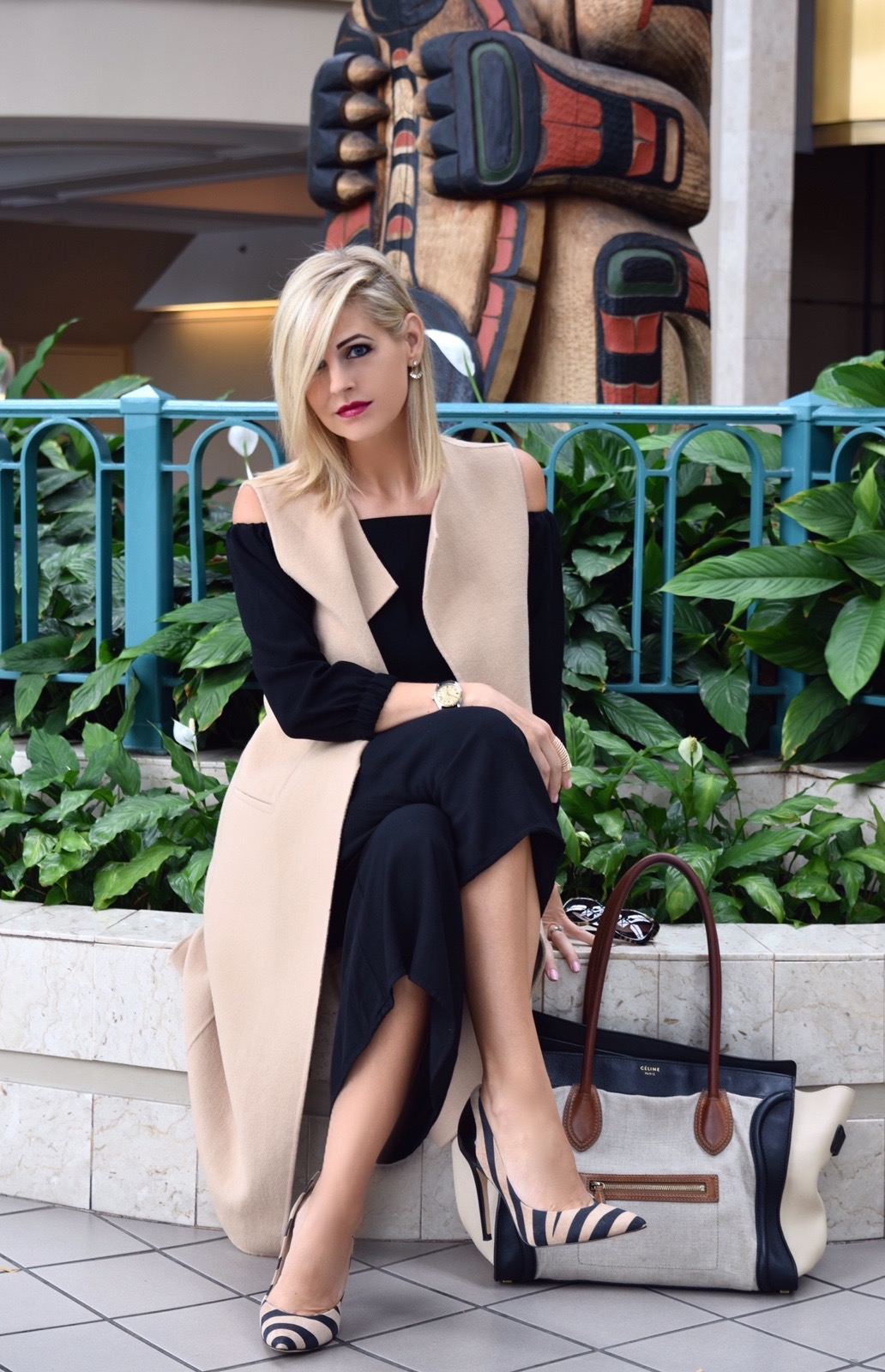 These fabulous pull on culottes and off the shoulder top from Aritzia are the closet thing to PJ'S I own. Feel free to overindulge on a scrumptious meal because the elastic waist band will comfortably allow for expansion. Off the shoulder tops are kind of an obsession of mine, they will amp up any outfit in a second. With elasticized sections around your arms there is no need to worry about slippage.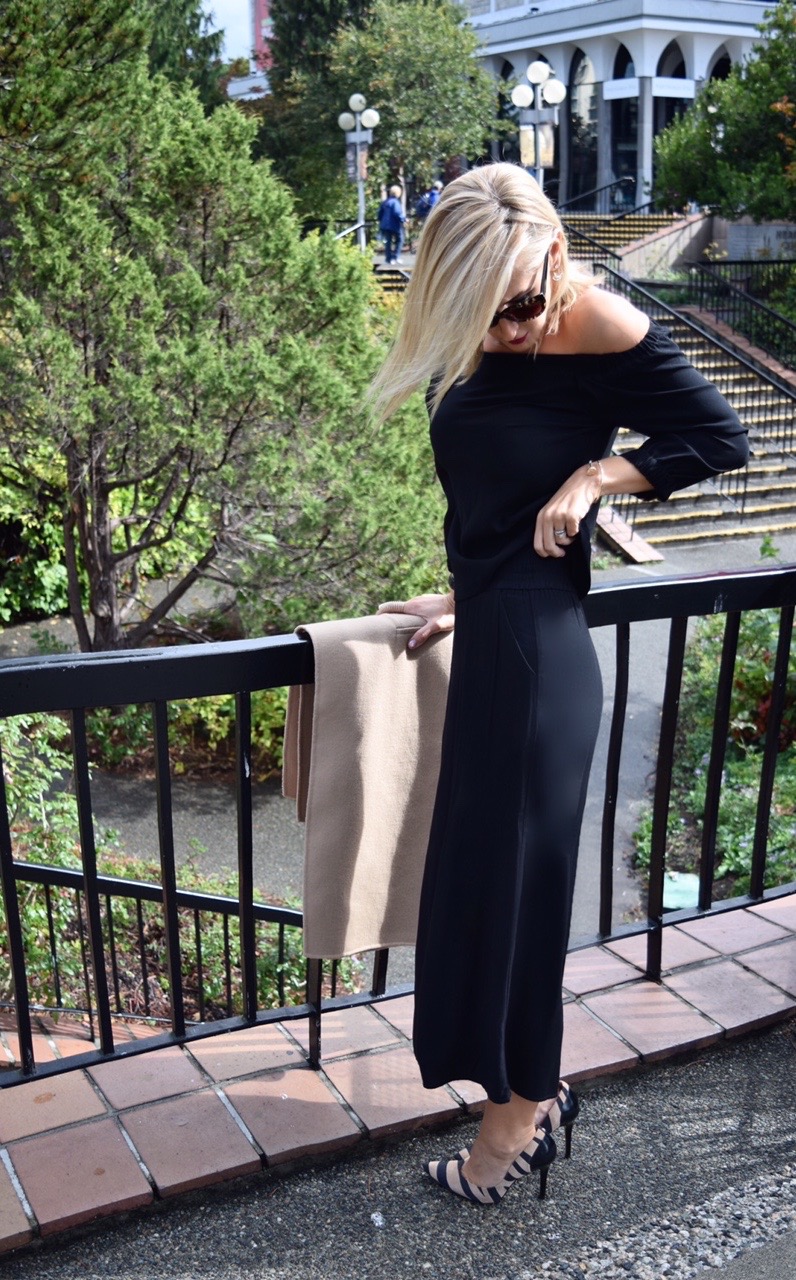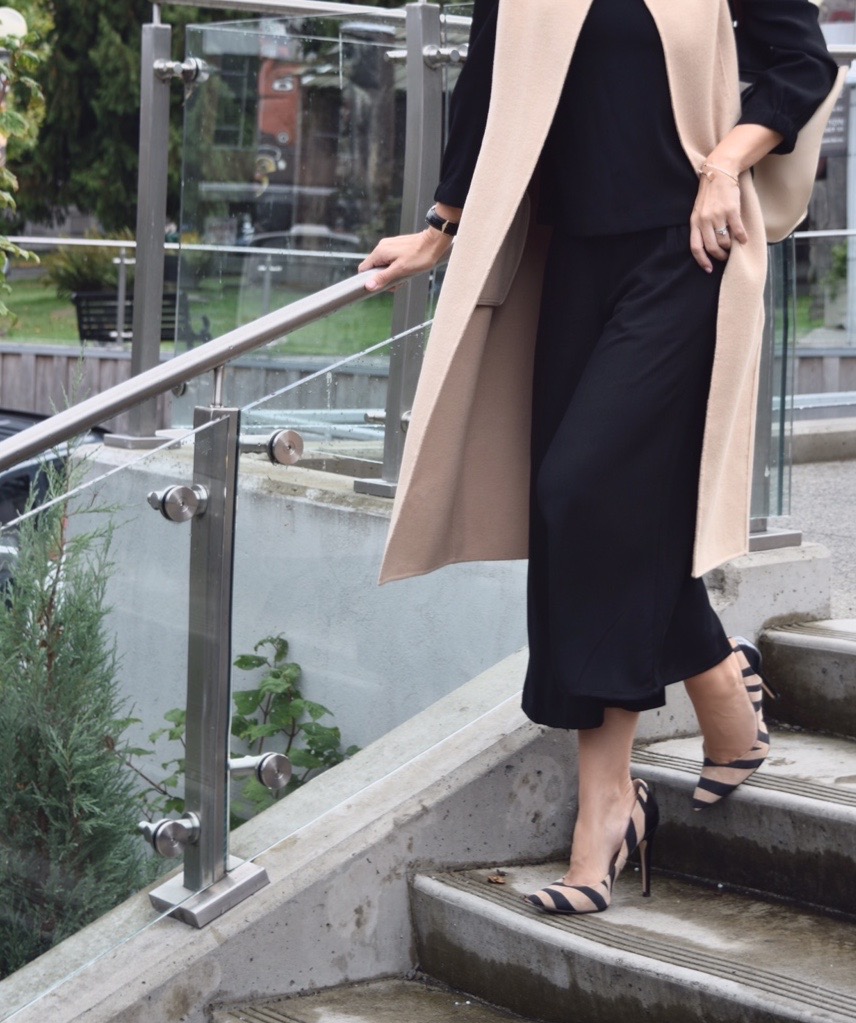 Talk about a statement shoe, I am in love with these heels from Zara, yes, Zara again! If you follow along, than you know why I purchase so much from there, their sizing is always accurate and this goes for shoes as well. There is never any unexpected shipping costs and if you choose to expedite your order, then you will be jumping for joy much sooner. Do you like the print? Do not be afraid of it, worn with red, green or even purple, you cannot go wrong. The first time I wore them out I was asked, I kid you not, where I purchased them about twenty times.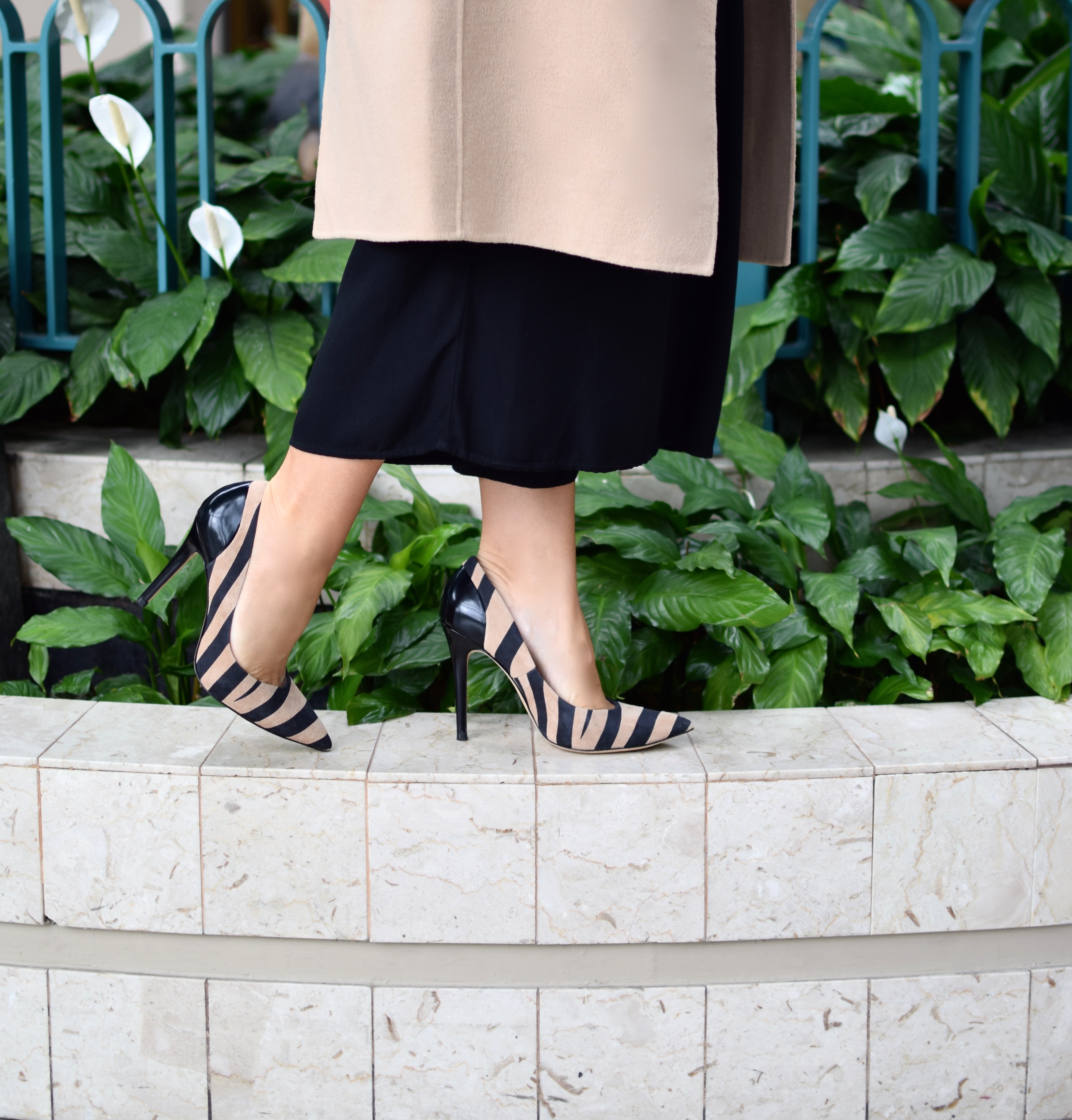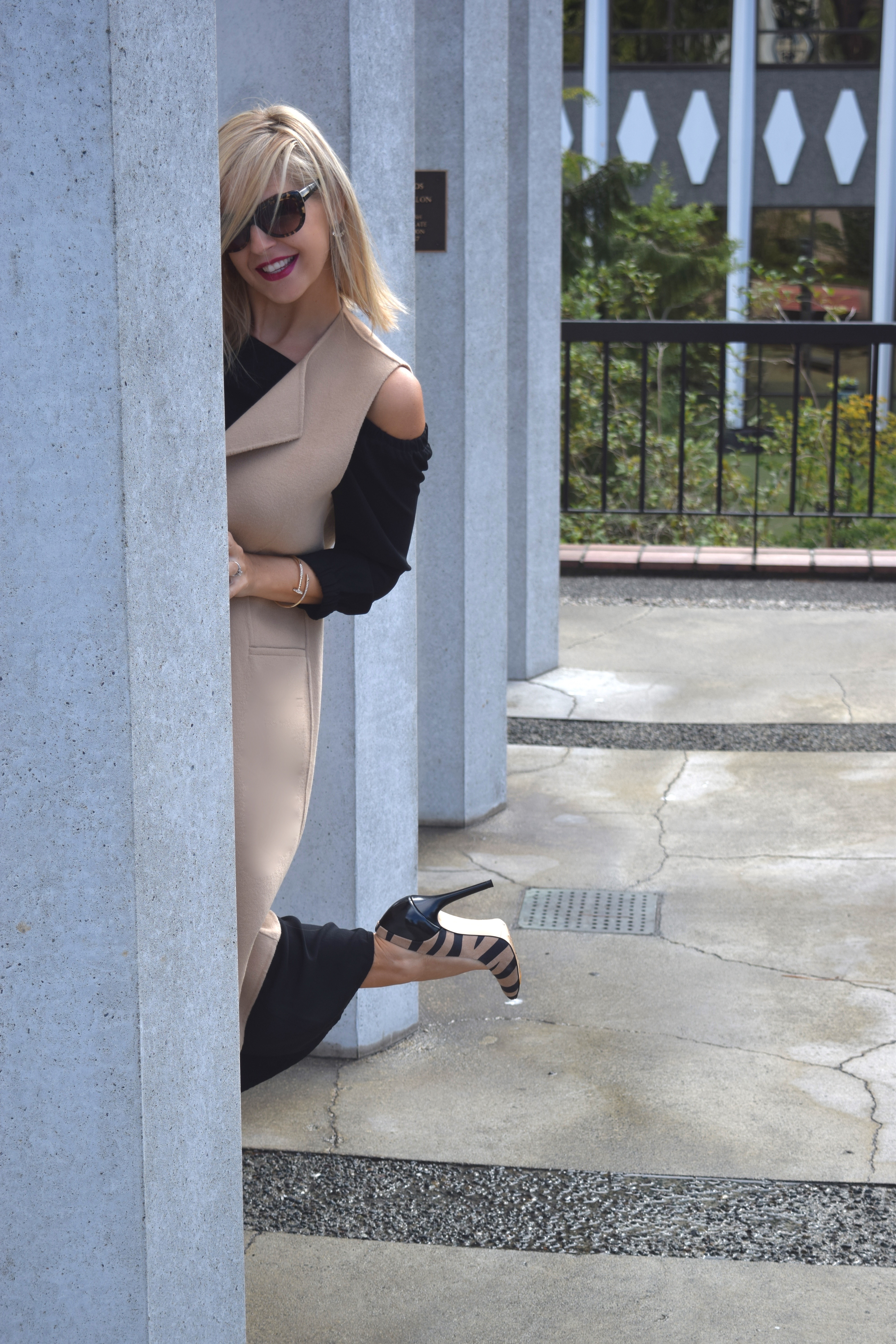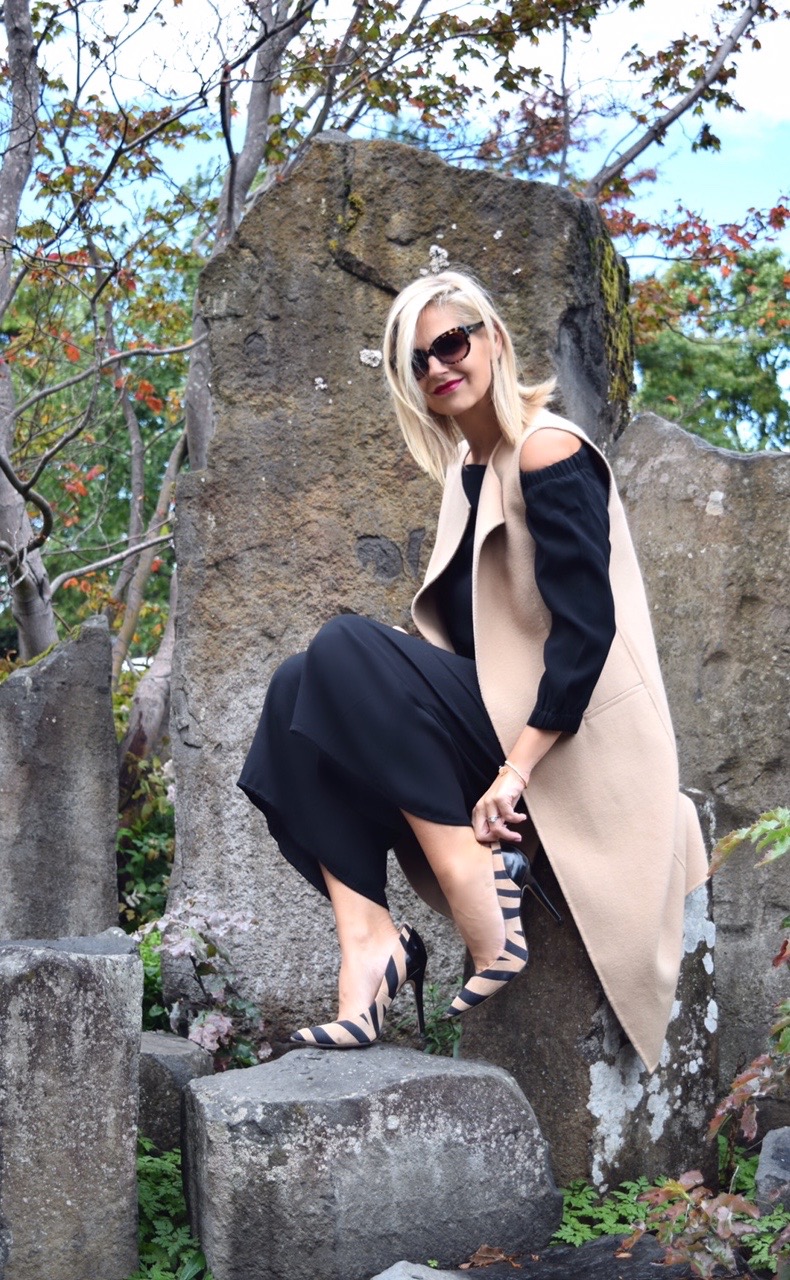 I don't think my purse needs an introduction, he kind of speaks for himself, the kind of arm candy that you cannot live without. Nicknamed "Smiley face" due to the placement of the zipper and handles, is by the amazing designer Celine. I have coveted this piece from the moment I saw it, when my husband bought it for my birthday I nearly fell off my chair. You can fit the kitchen sink in it, if you need to;) Paired with my husbands vintage Rolex, the whole outfit was taken to a new level.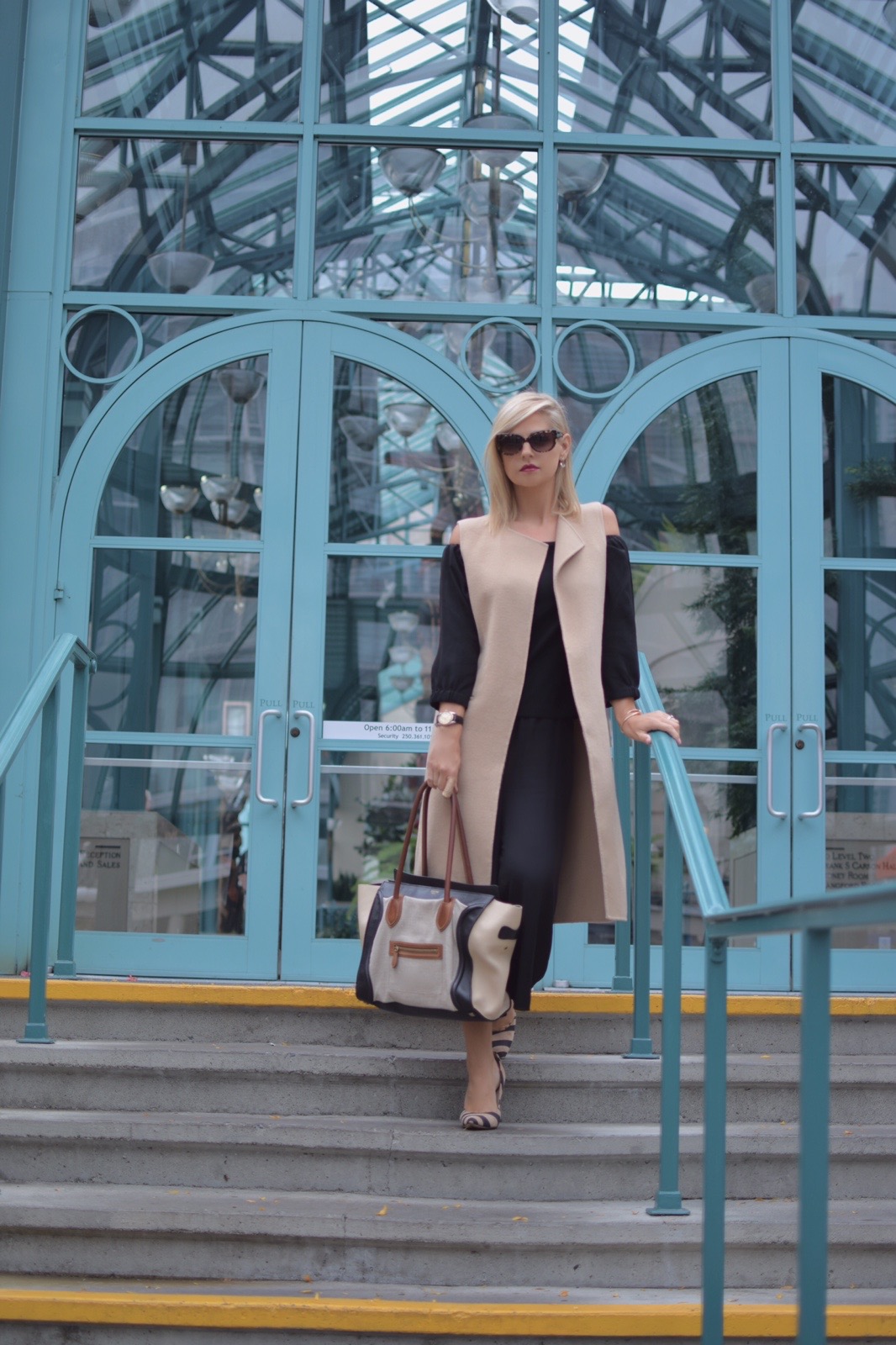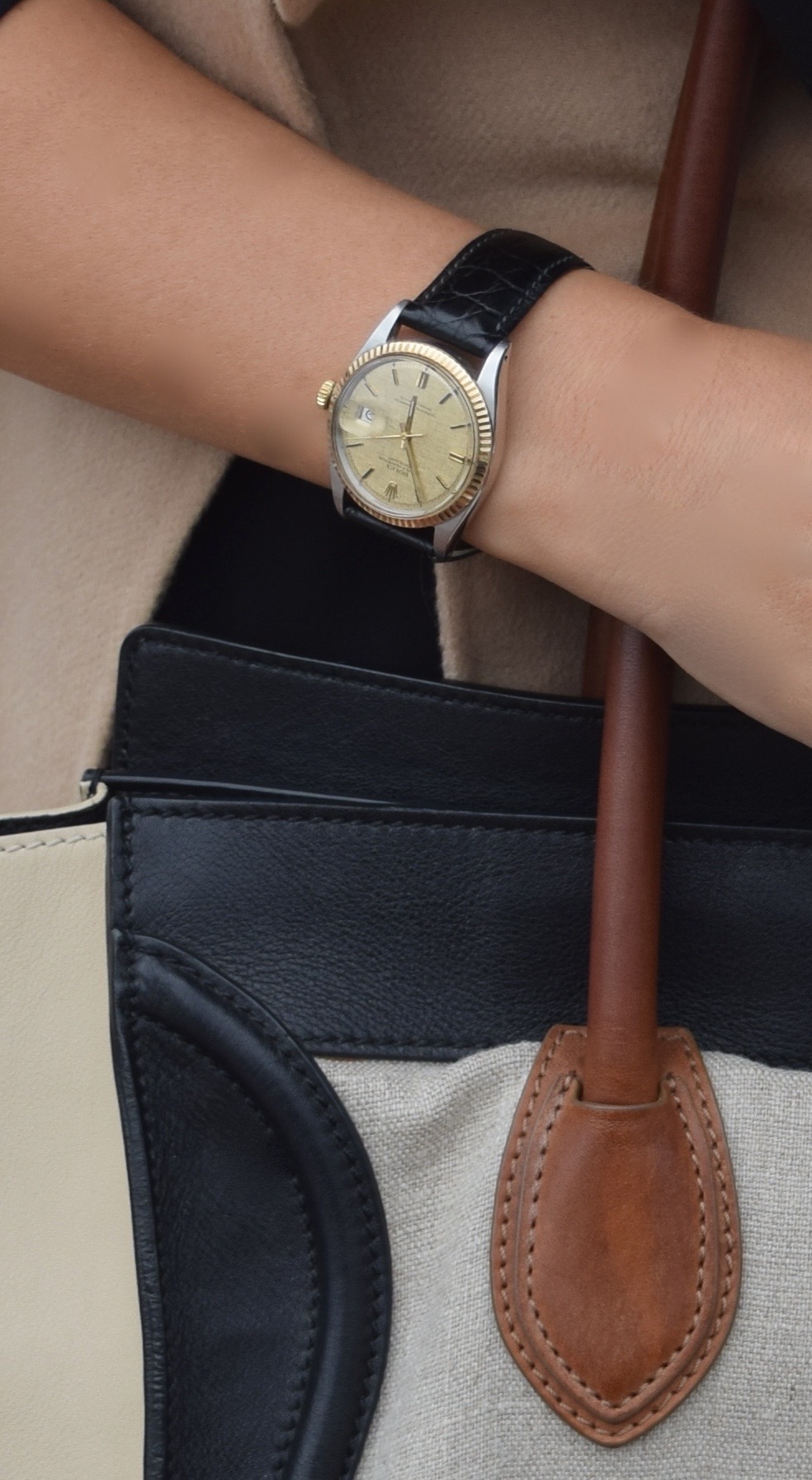 I hope you all enjoyed this post, while curled up under that cozy blanket, sipping that warm cup of tea.
Carly Elisabeth xx
Vest: Zara
Top: Aritzia
Culottes: Aritzia
Shoes: Zara
Bag: Celine (Other options available here)
Watch: Vintage Rolex
Sunglasses: Banana Republic old (other options here)