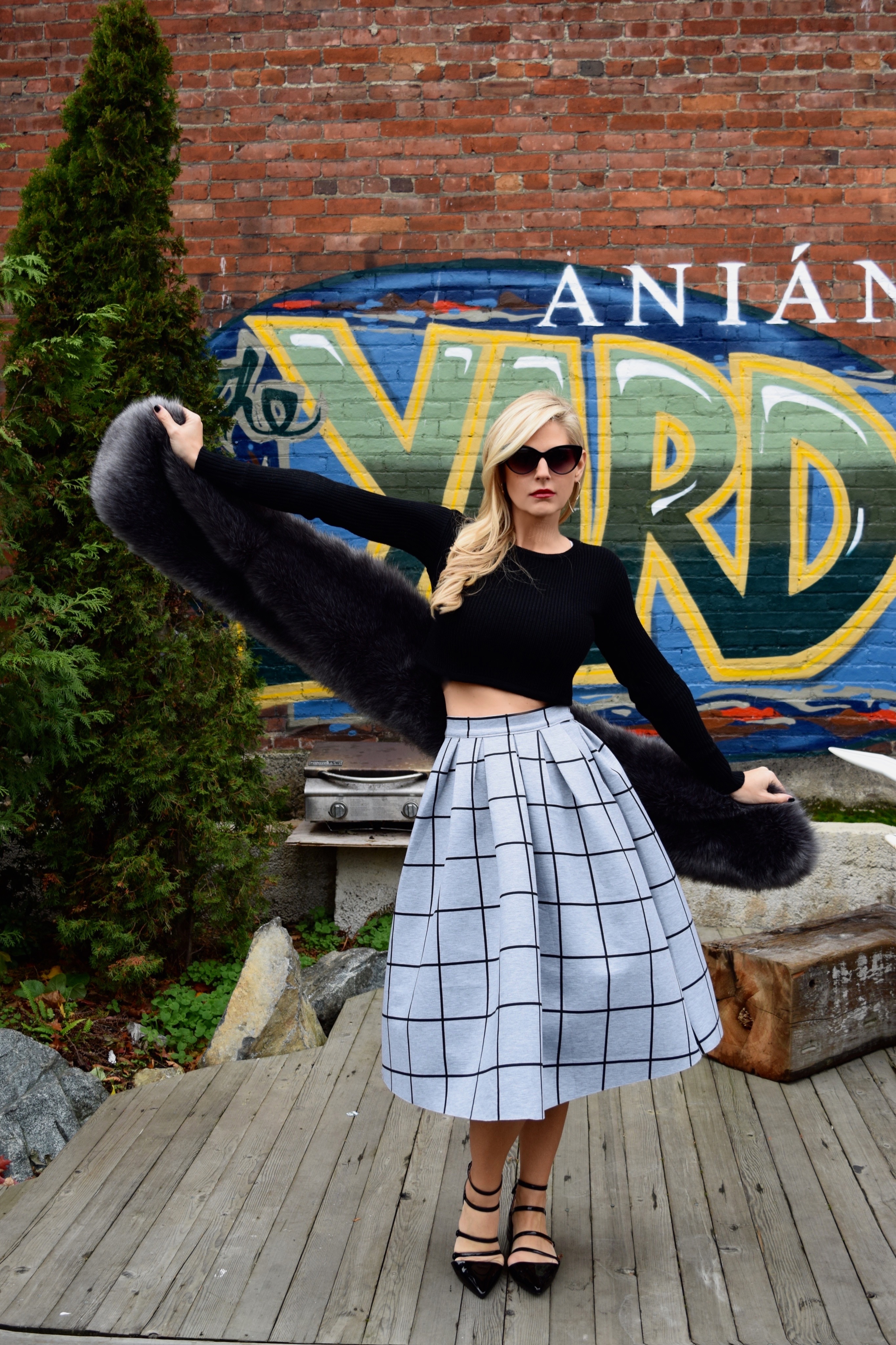 My goodness it was cold today, it feels as though Mr. Winter has finally spoken and his icy voice has blown over our city. Today, I must admit, was a quick shoot. With the chill in the air and limited time afforded, my fabulous photographer and I thought, why not stick to one area of town. I feel very fortunate to live in such a stunning place, this incredible art work was all downtown Victoria. I actually wish we had taken more pictures of the walls, such talent. This outfit is me to a tee, I will go for a midi skirt any day over pants. Paired with a luxurious fur shall and strappy flats, it is the perfect ensemble for a lunch date, work or shopping with your girlfriends.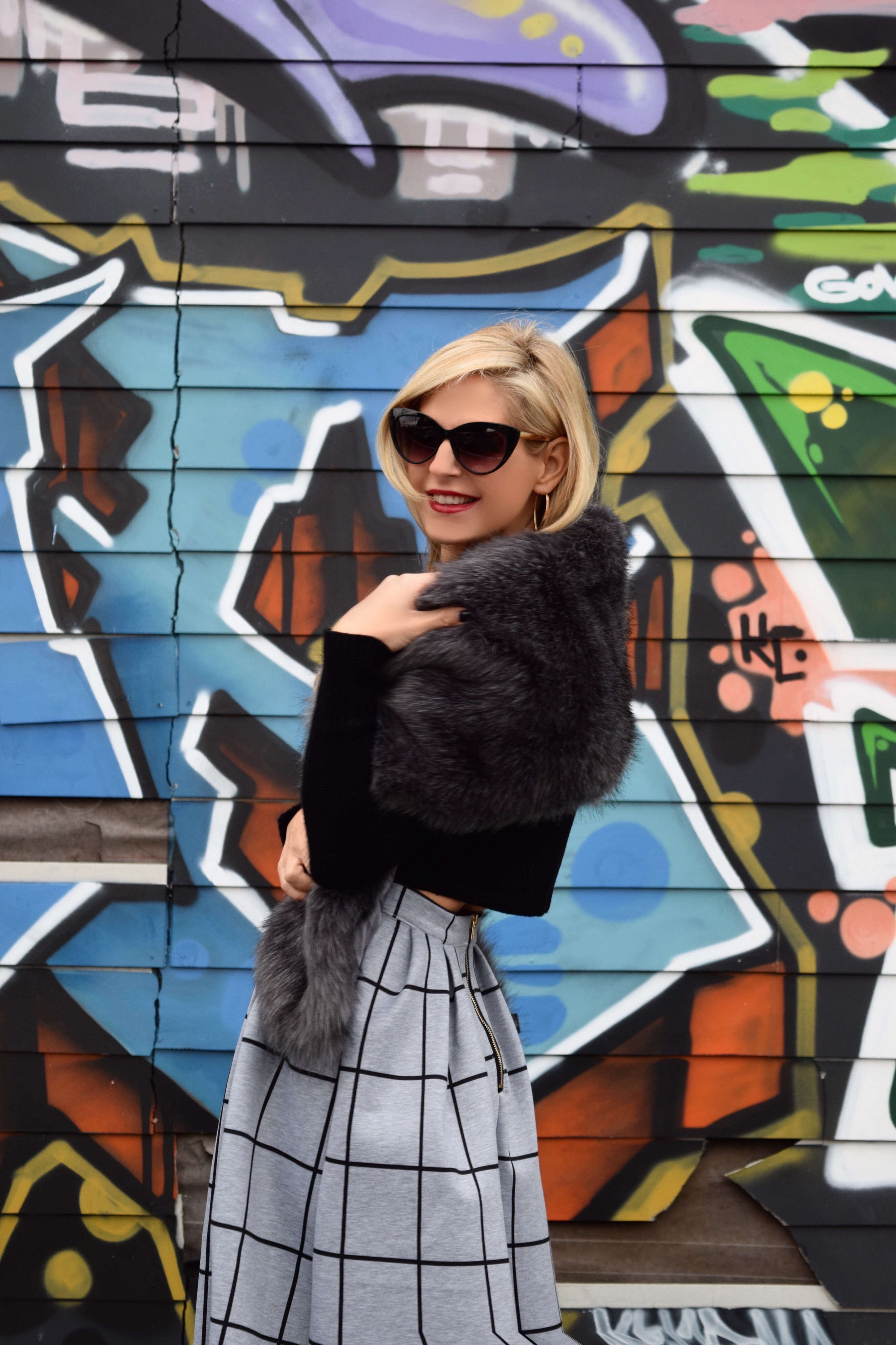 This luxurious faux fur stole is from Le Chateau, and is extremely soft, I love the touch of elegance fur adds to any outfit. I ended up purchasing the grey, worn here, as well as the black and I am sure I will go back for the cream. It is wider and longer than most faux fur stoles I have tried on, which is why I jumped on it. It will completely wrap you in elegance and warmth.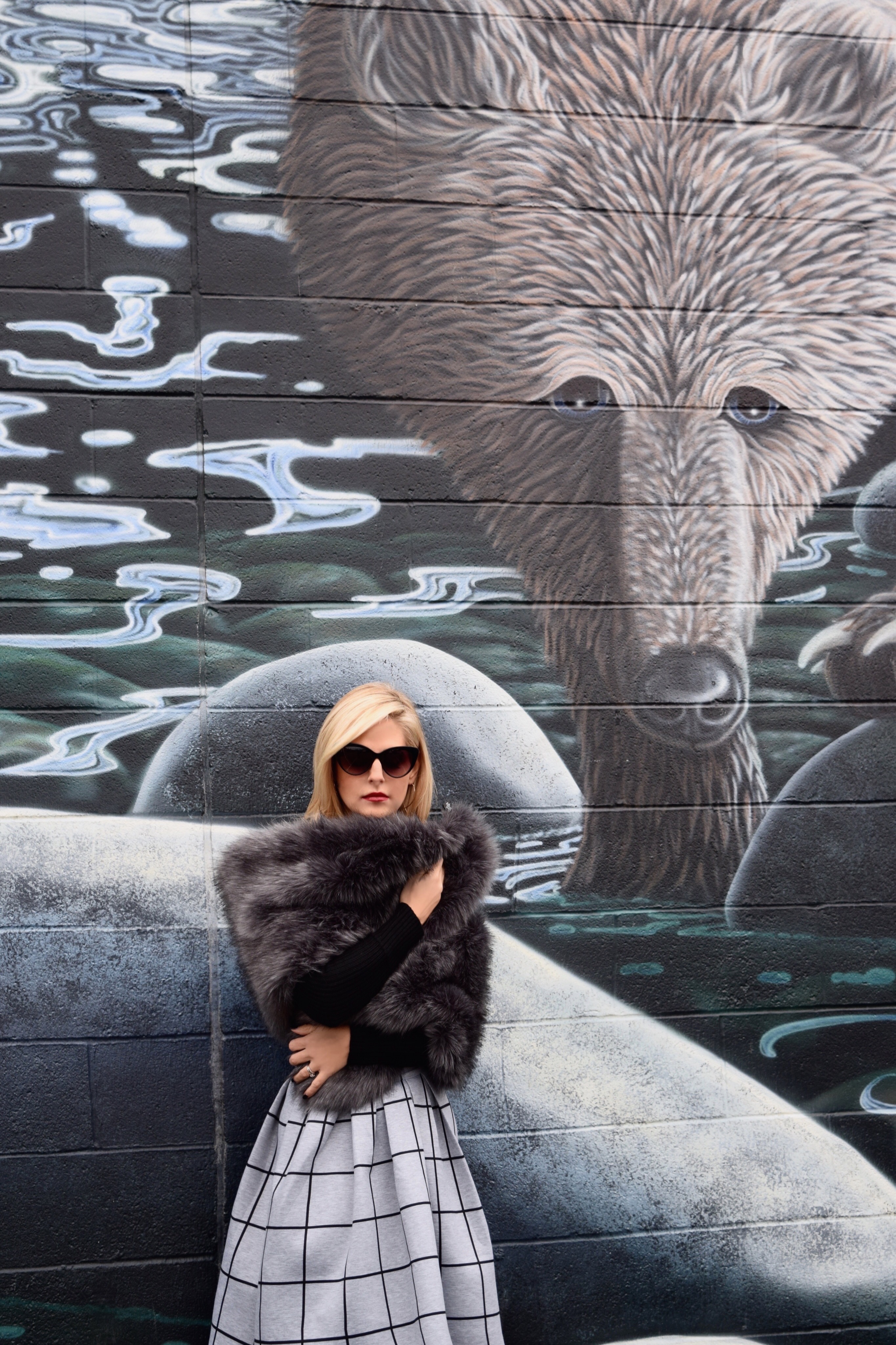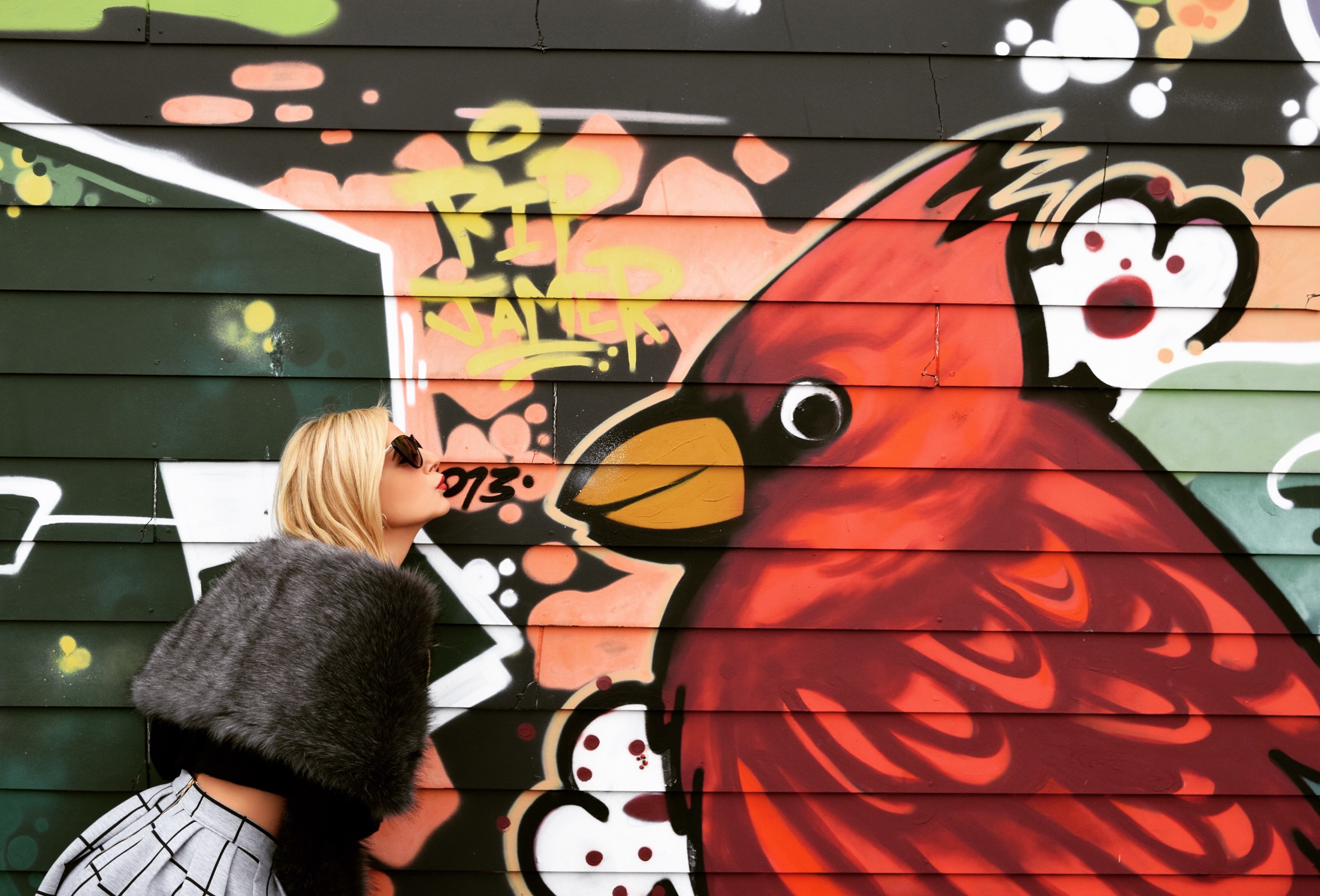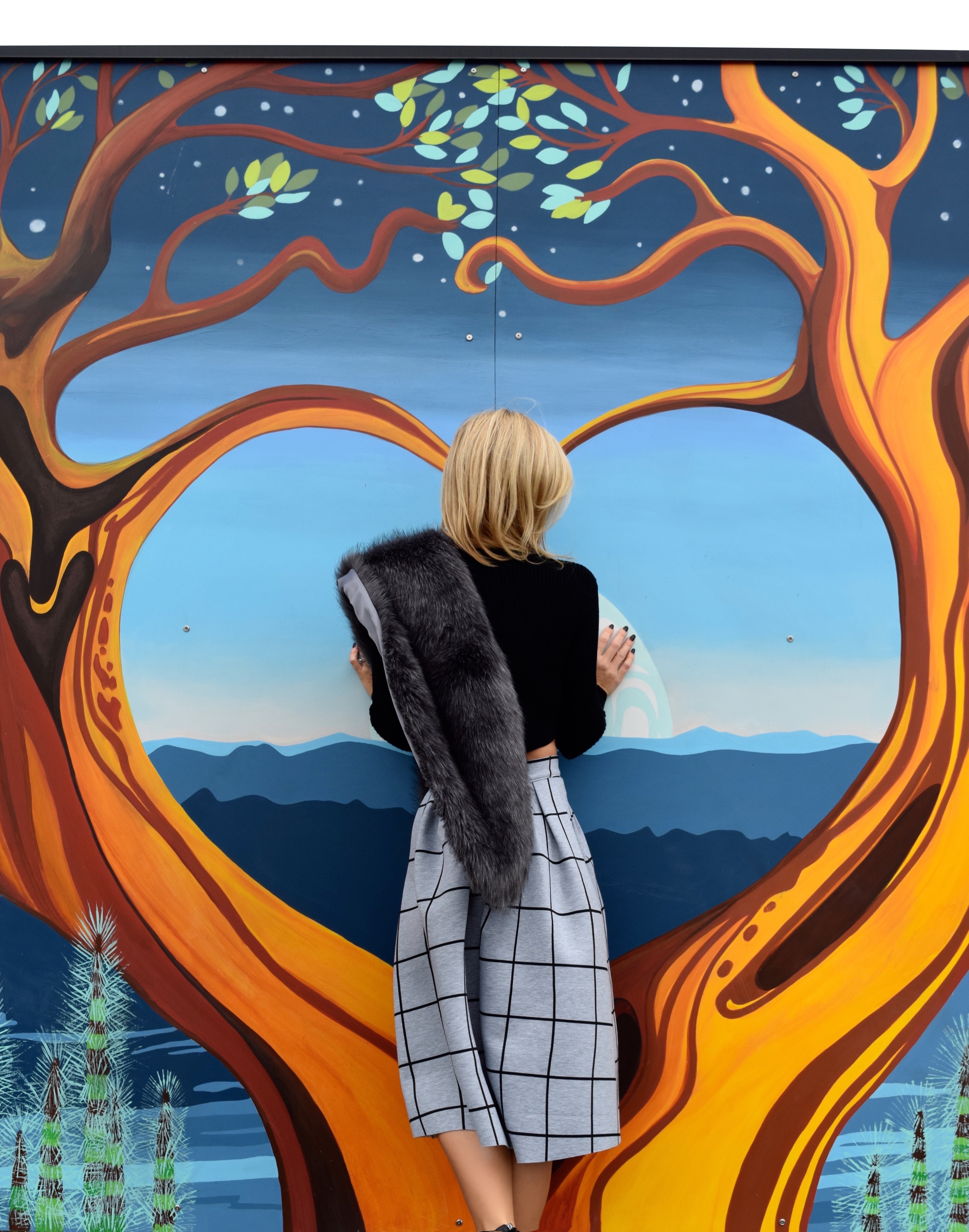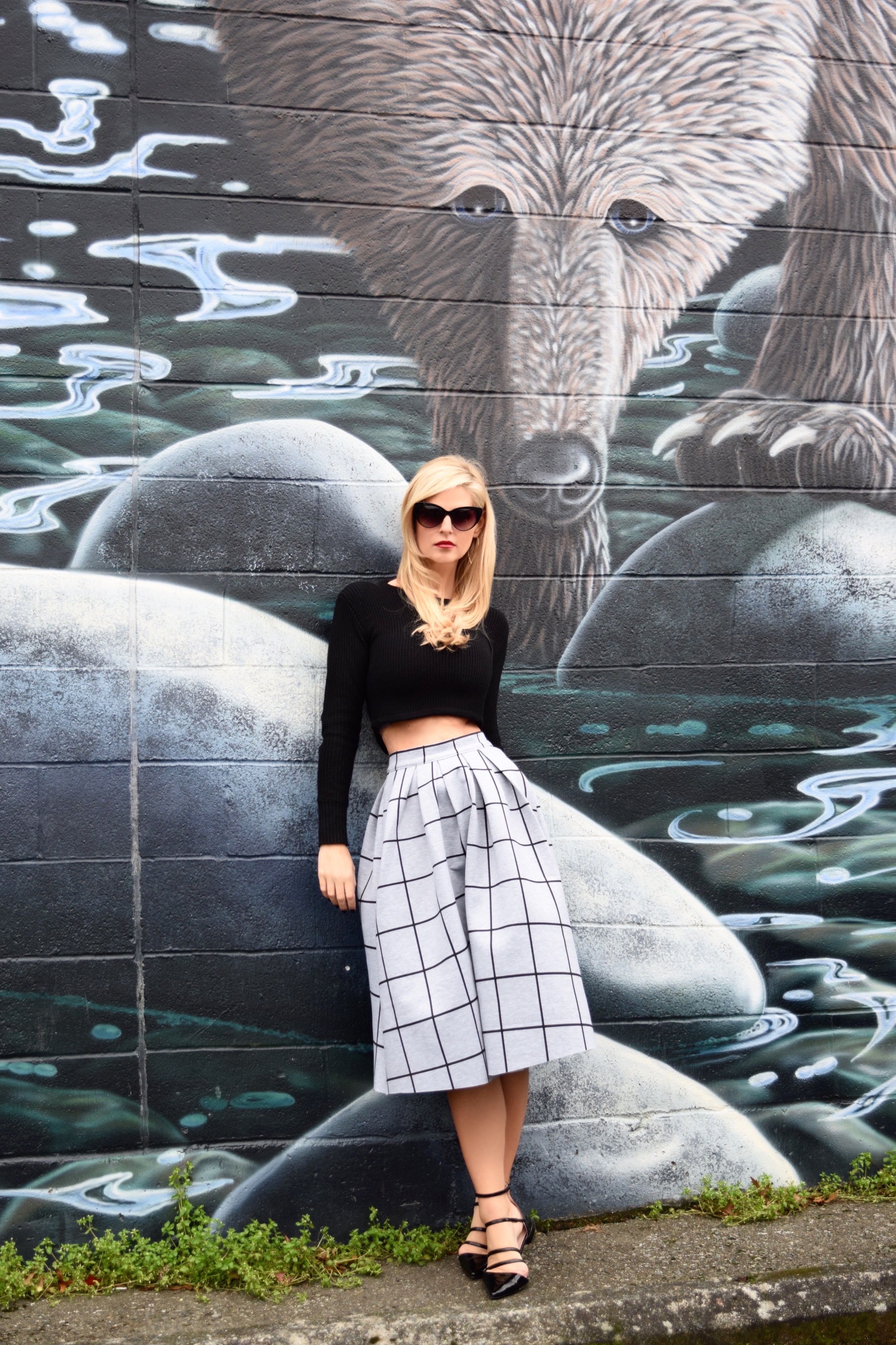 This adorable skirt is from Chicwish and I was so excited when it arrived. I have ordered from Chicwish before and besides the fact that there prices are incredibly reasonable, the shipping is minimal and the options are endless. This particular style is a no brainer,  the scuba fabric gives it weight, perfect for cooler days. The grid print is quite sophisticated. Worn casually with a pair of flats and floor length wool coat or dressed up, with a pair of fabulous heels and a sexy crop tank, it is a chic piece to add to your wardrobe. I would advise you to order a size down, you will want it to sit at the smallest part of you and accentuate your waist.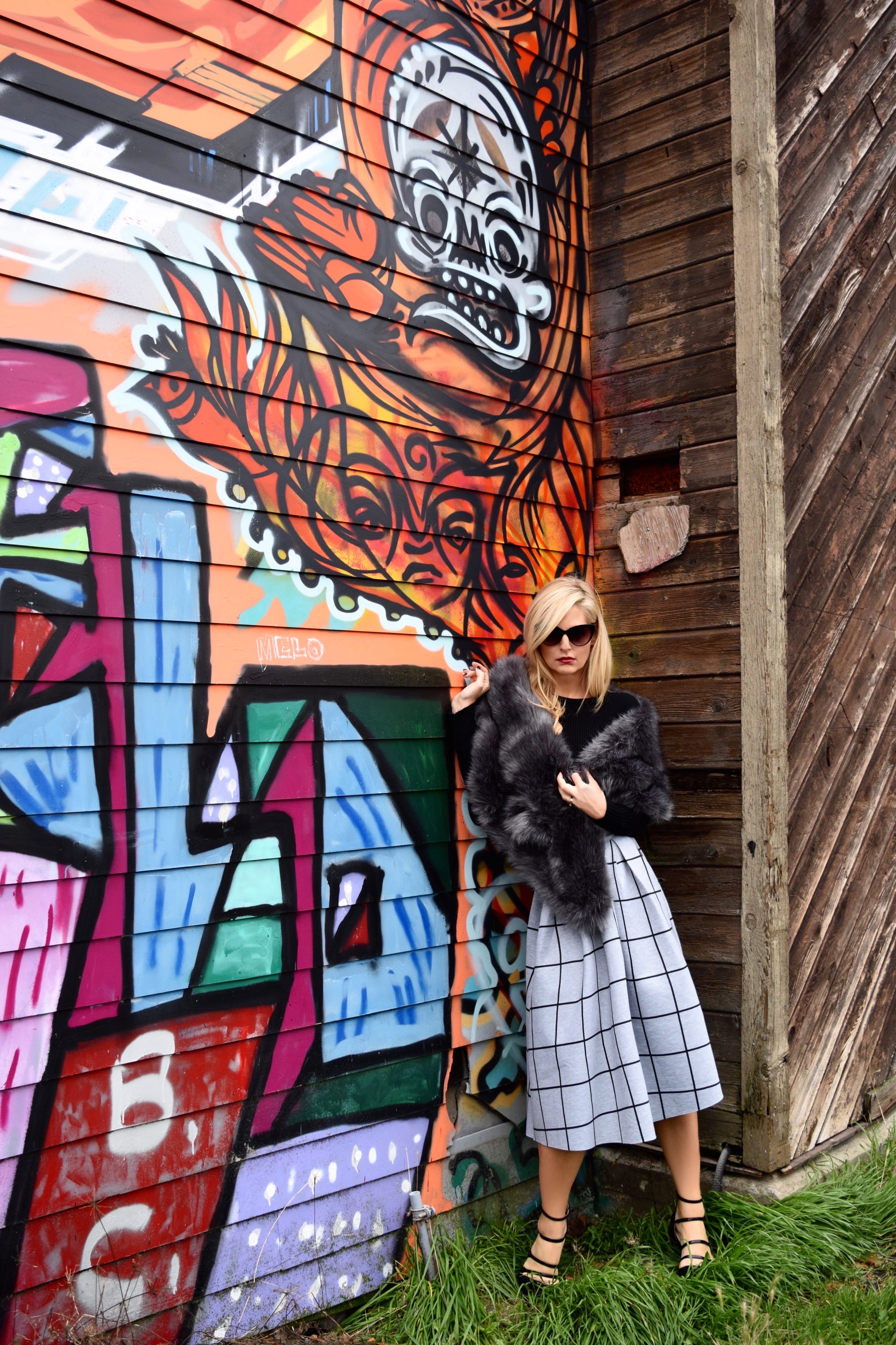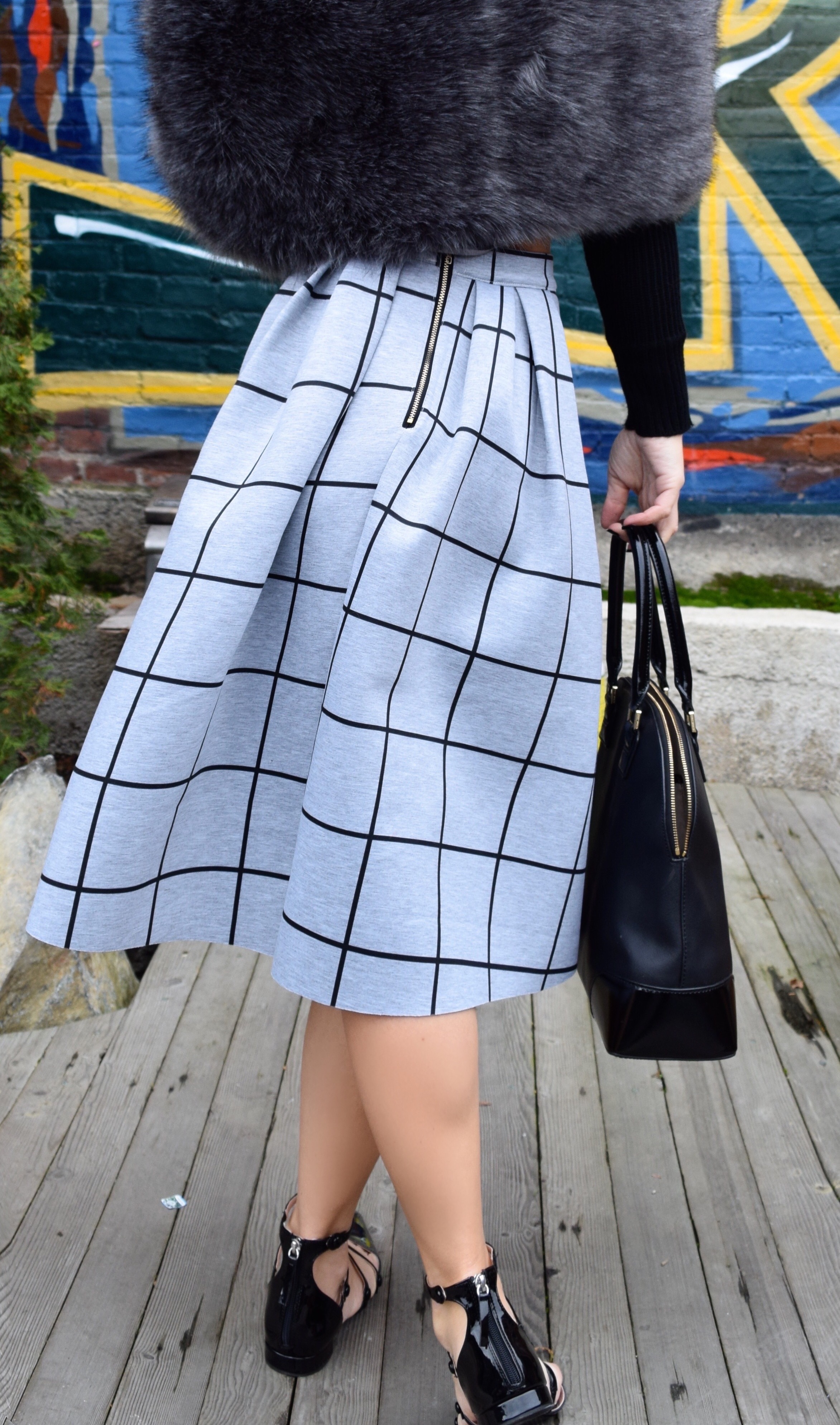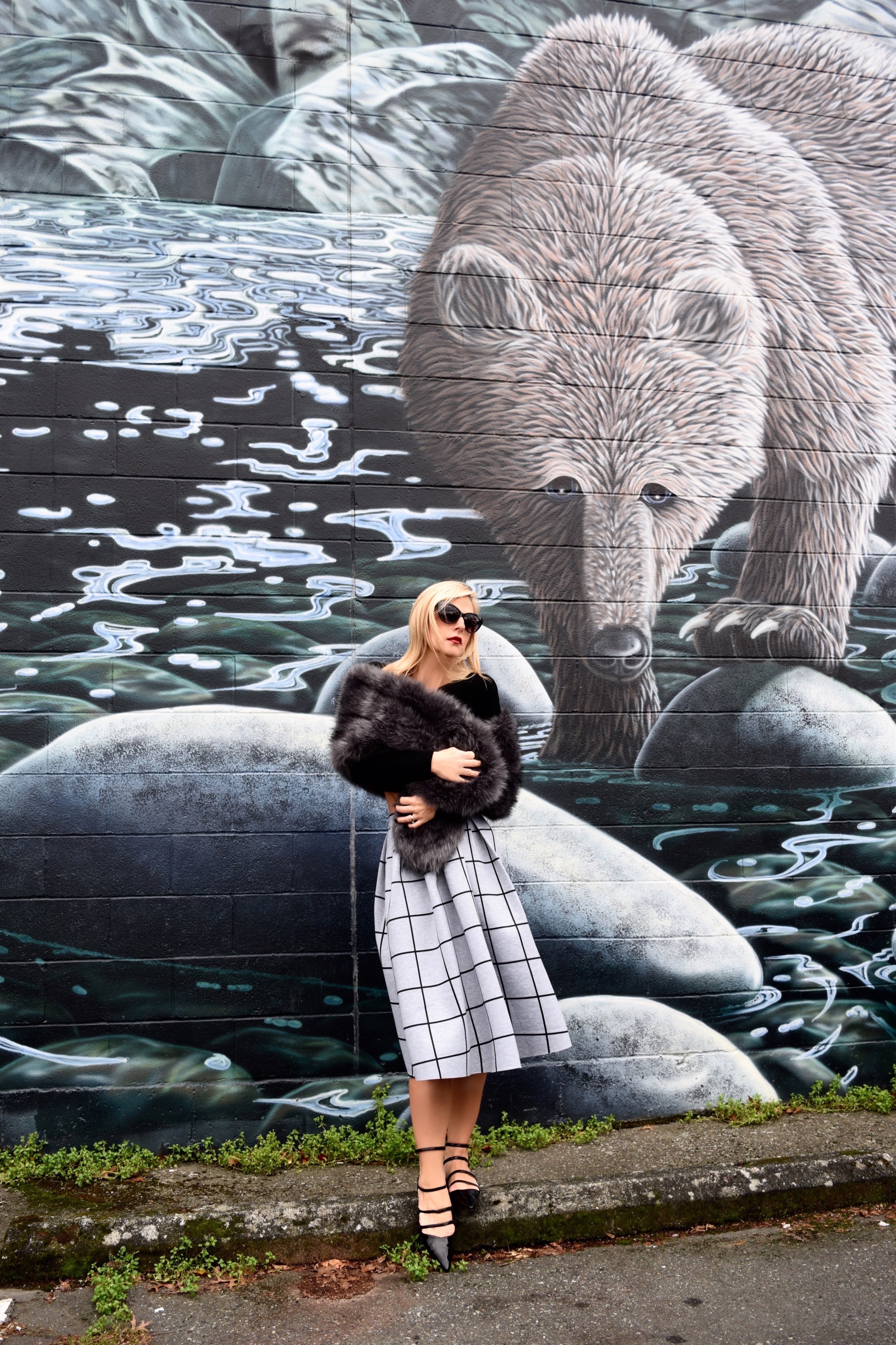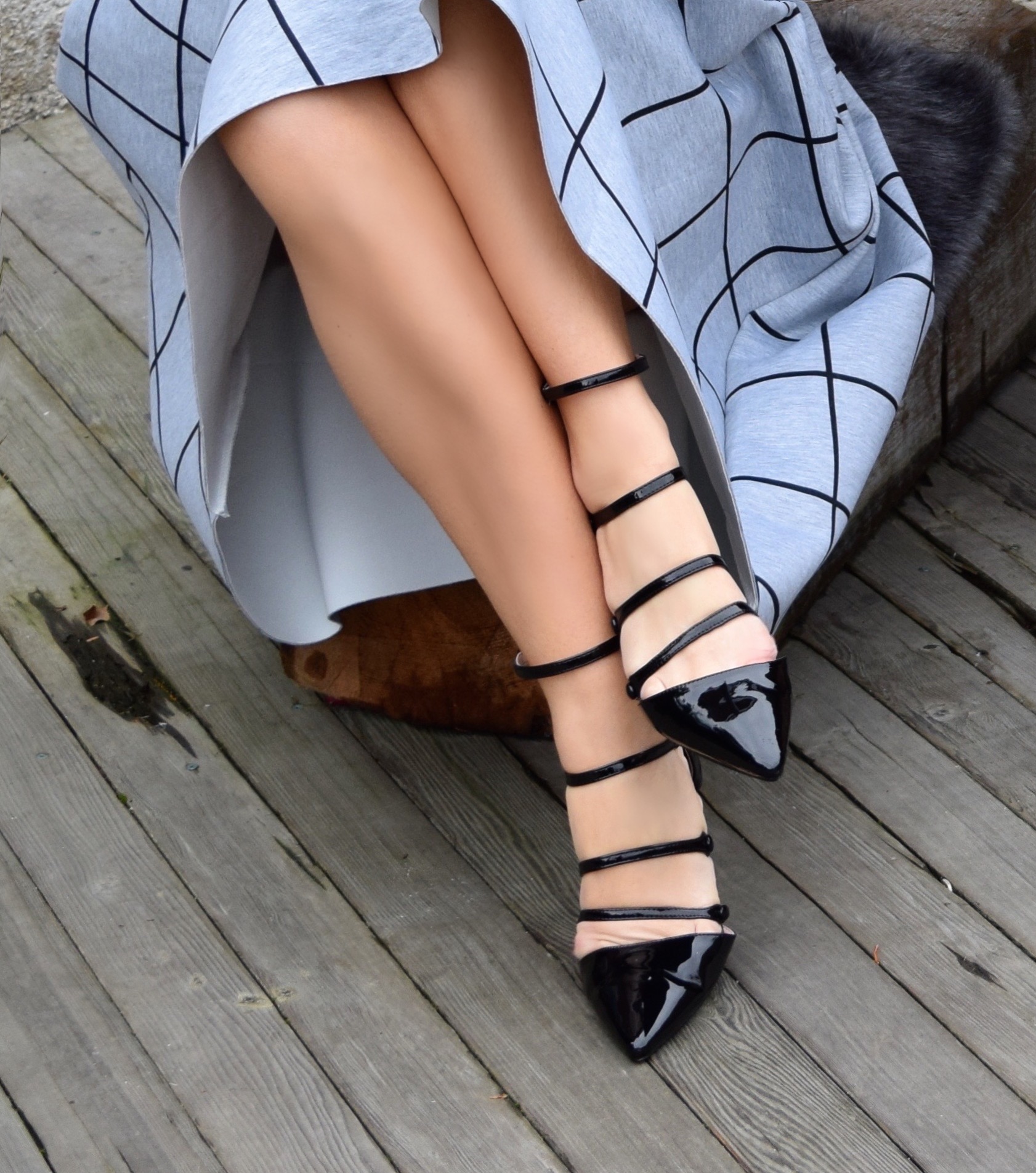 I have found my new favourite pair of flats. They are from Zara, which I have ordered from many times and am never disappointed. They almost always fit true to size, are good quality and arrive extremely fast. This particular pair fits a bit big, so I would maybe order one size or a half size down, if possible.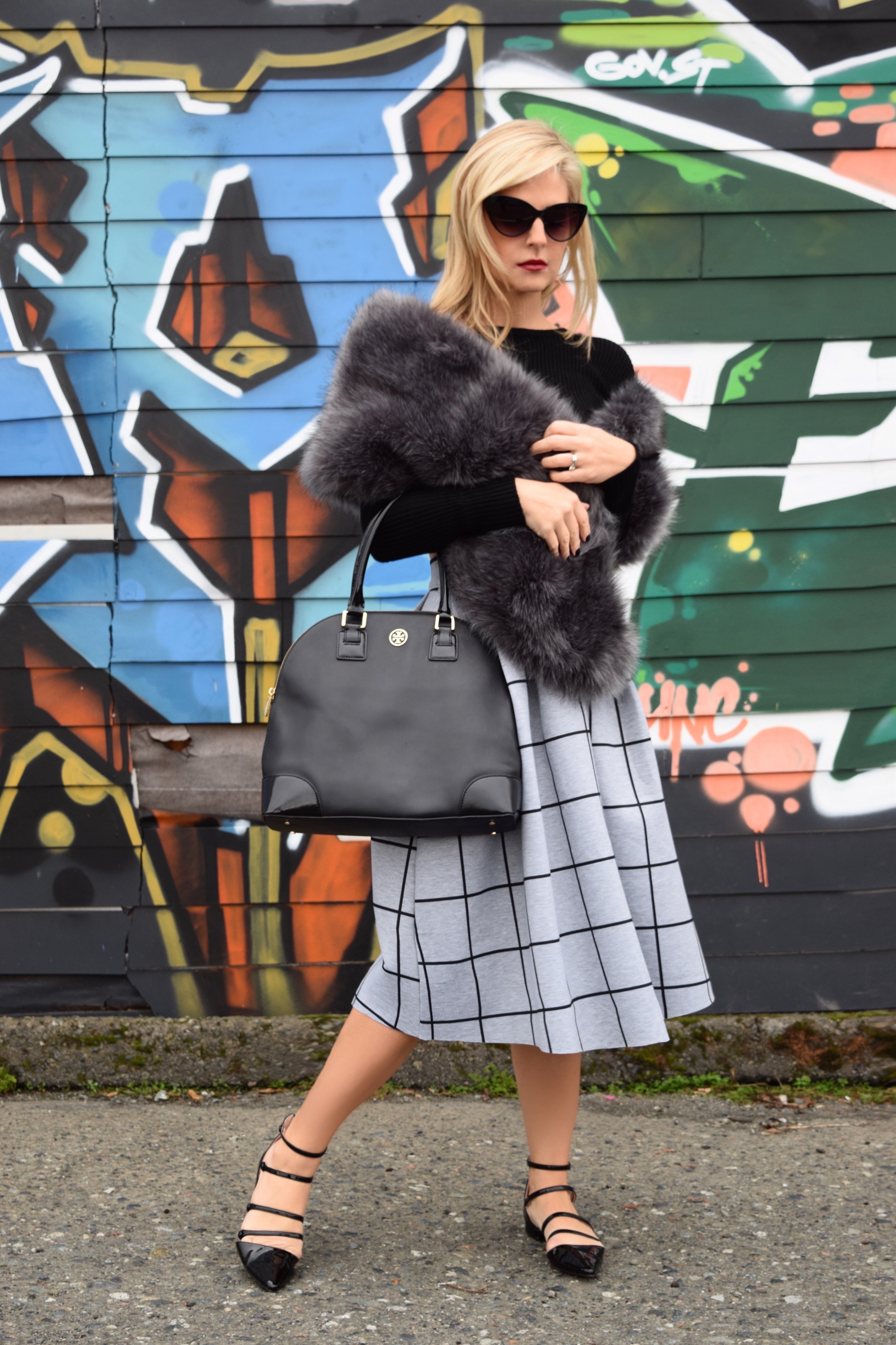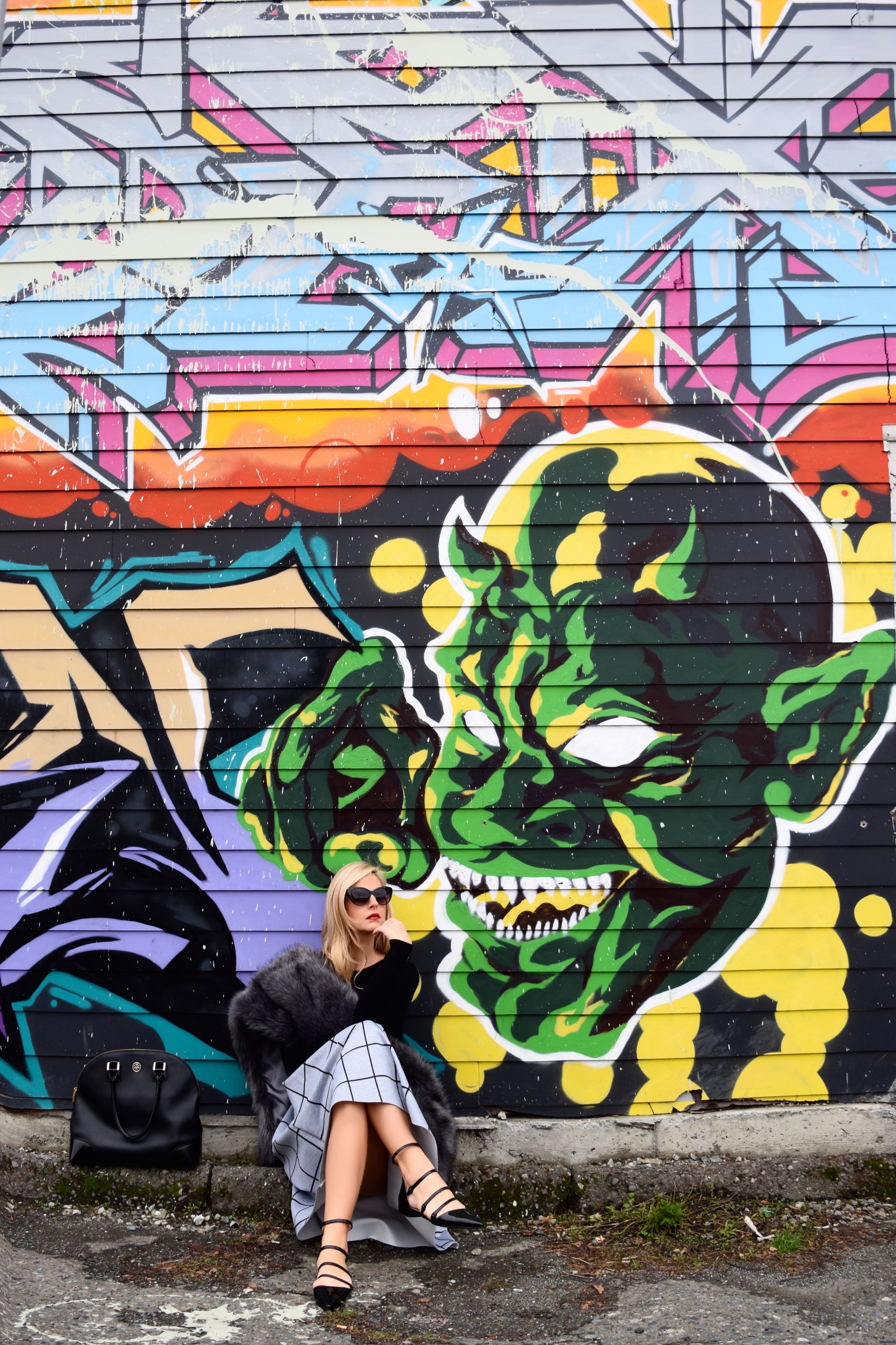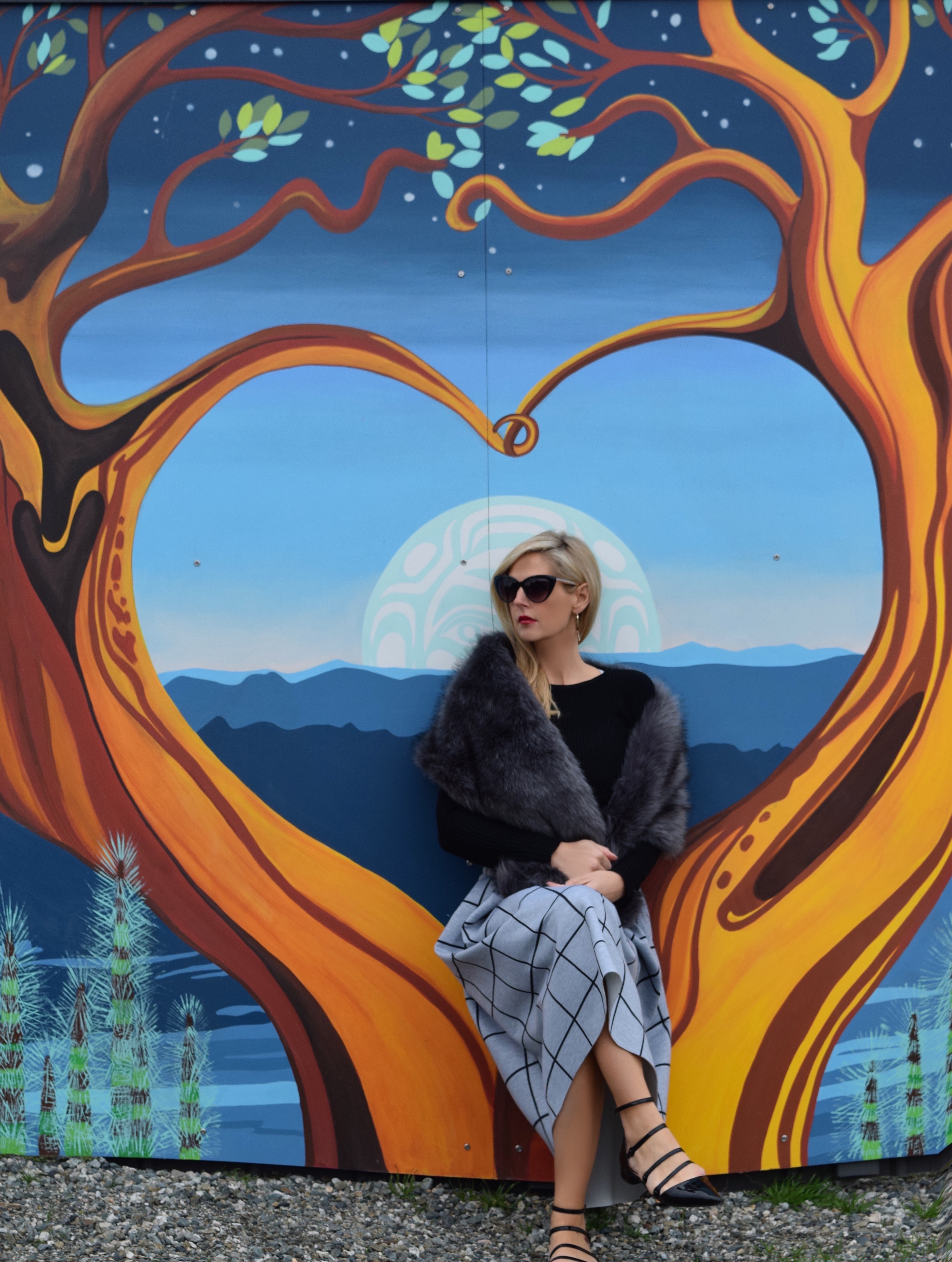 Thank you for joining me and I hope you all find a reason to laugh today, I managed to. This truly made me jump when I turned around.
Carly Elisabeth xx
Skirt: Chicwish
Faux Fur Stole: Le Chateau
Shoes: Zara
Crop Sweater: old (try this one)
Purse: Tory Burch (love this one)