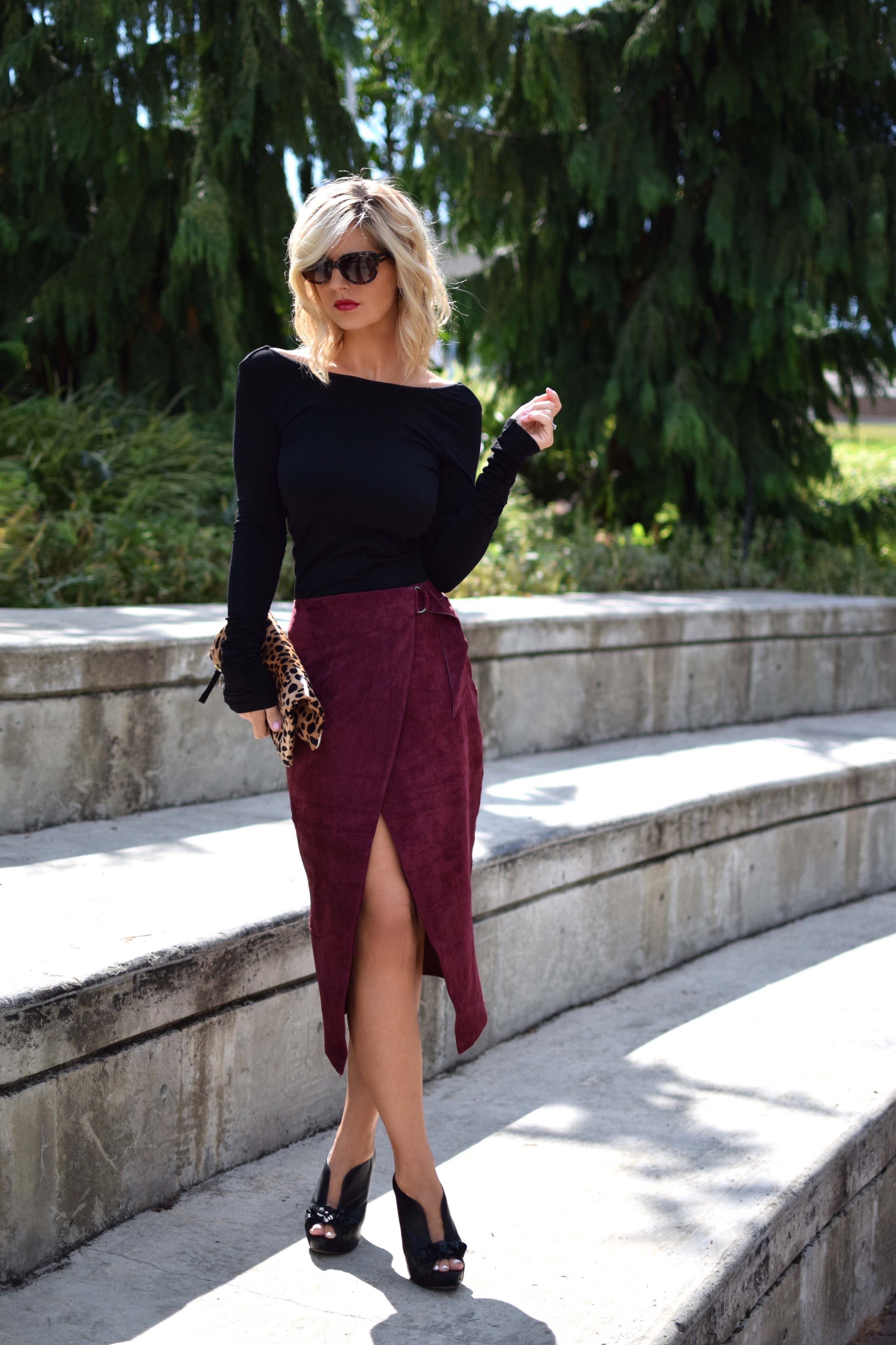 Today was so beautiful out, sun was shinning, it was warm, with a hint of crispness to the air. However I would like to have words with mother nature over the gail force winds that she decided to blow upon us, it did not bode well for my hair and red lipstick!
Every fall I look for a perfect pair of open to heeled booties that add that little bit of sex appeal and edginess to any outfit. I love these beauties by Vince Camuto! They are extremely comfortable and the support makes them very easy to walk in, even with the height.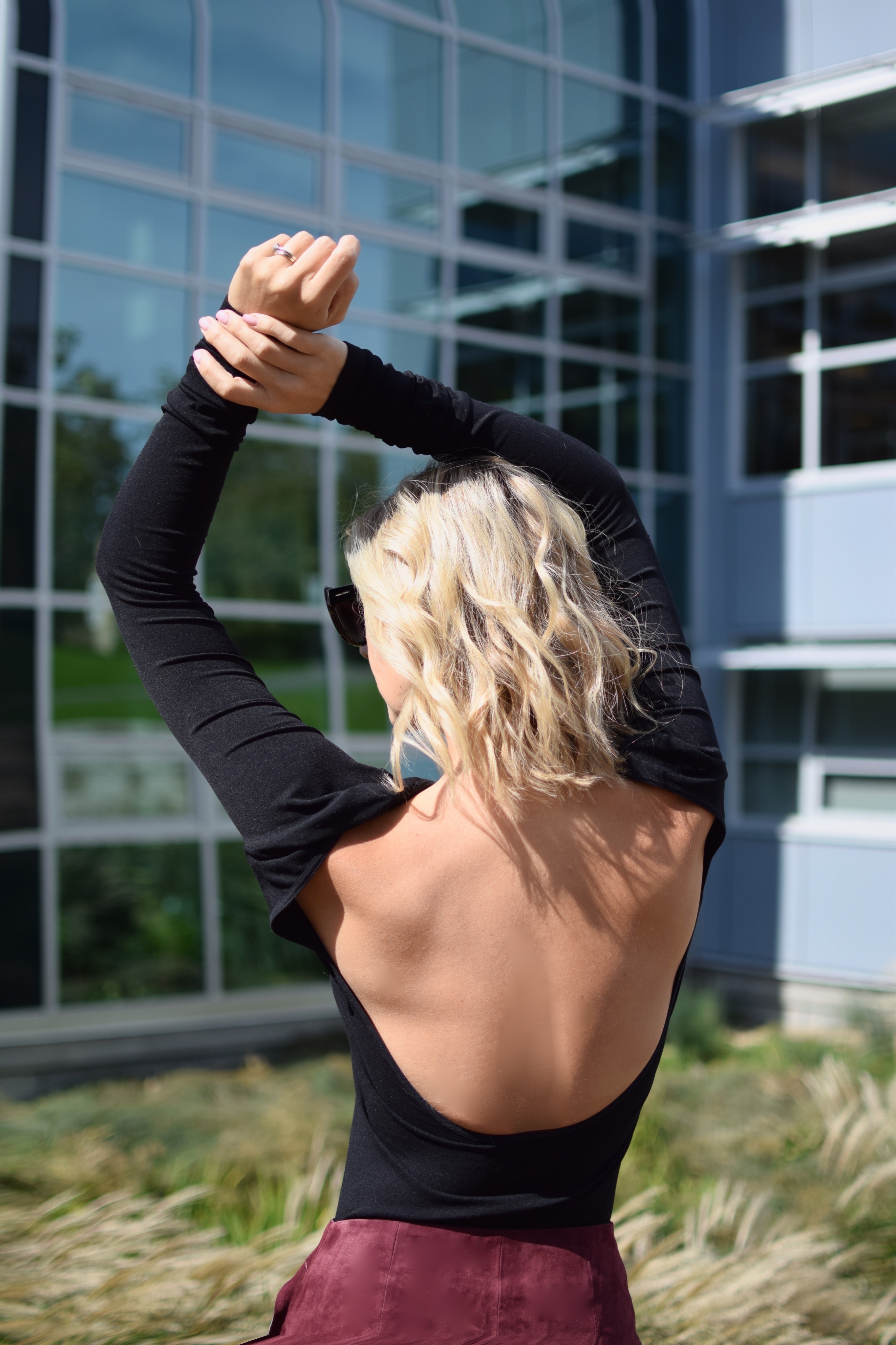 As you may have seen, a large trend this season is the front lace up body suit, top and tank. Now don't get me wrong, I love the trend! Personally I cannot wear this style, as I would be playing peak a boo nipple all day, sorry for the bluntness!  If you are like me and love the sexiness this look provides but feel you may have the same problem, try flipping it around. Pop on a long vest, suit jacket or sweater and when your naughty side wants to make an appearance you can transform your whole look in a split second.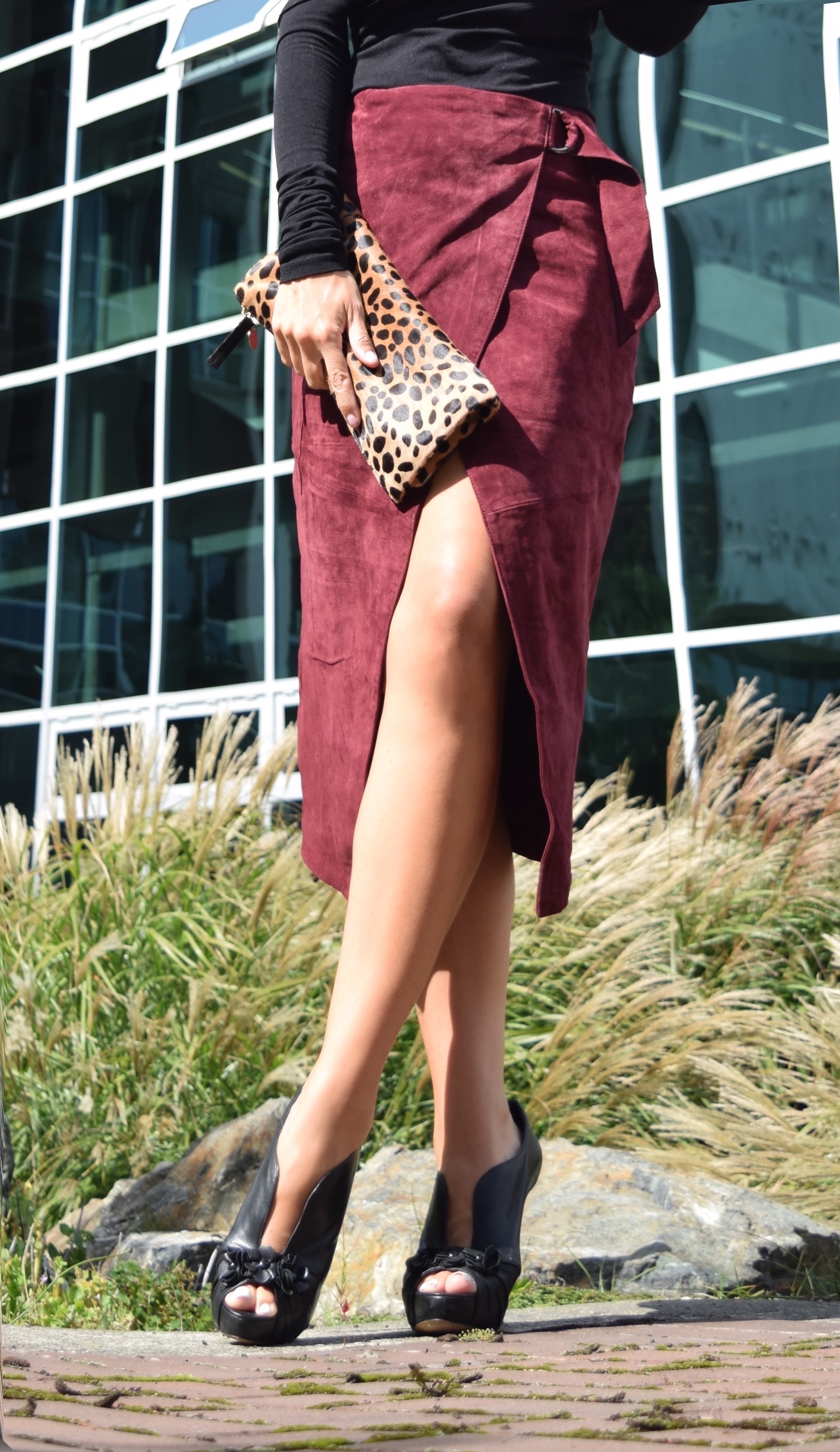 Can we talk about this stunning suede wrap skirt from ASOS!  I love every aspect of this beauty. The colour is rich and luxurious, the midi length allows you to wear it to work, with the flicker of skin that peeks out while you walk, is pure perfection. I have an obsession with suede if you must know. However some times it can be a bit heavy so be cautious of the proportions you are playing with. If you want to achieve a more casual look, just add a crop off the shoulder sweater and a pair of slip on runners and you are off.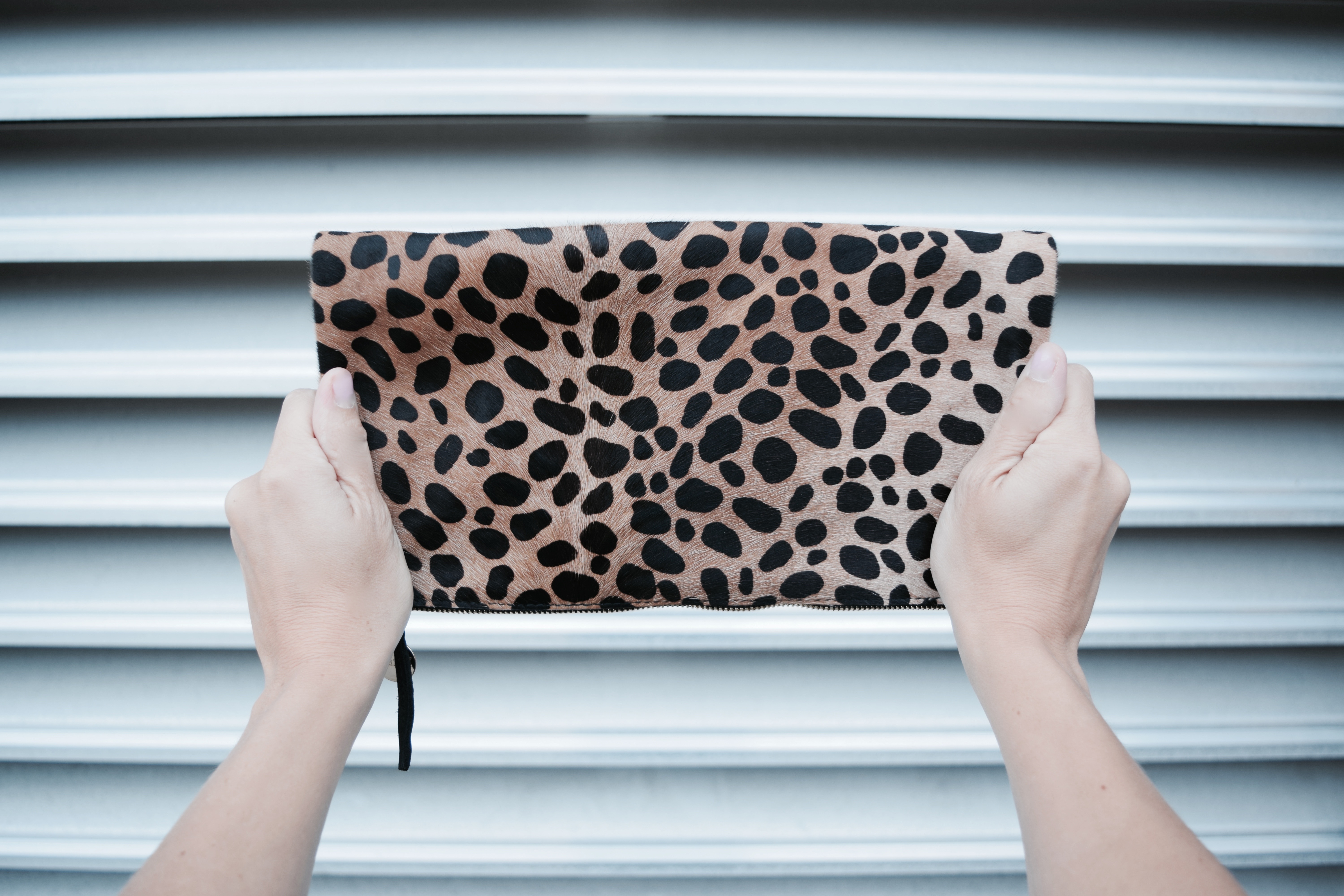 "Where is your purse from?"
Do you own a Claire Vivier clutch, purse or bag? Whatever you choose they are all extremely well made and add that little bit of sass to your ensemble. I ordered this gorgeous fold over clutch online from the designers site, it came beautifully packed, with its own little dust bag and arrived extremely fast. I could not be happier, it was well worth the investment!  Why did I choose this print and in fur no doubt? I think many people opt for the traditional black clutch as it obviously goes with 90% of our wardrobe. This is how I feel about this print, it adds a pop to whatever you wear, trust me when I say you can wear it with pink, red, green, grey ect! It is your statement piece that will have everyone stopping you to ask "Where is your purse from?"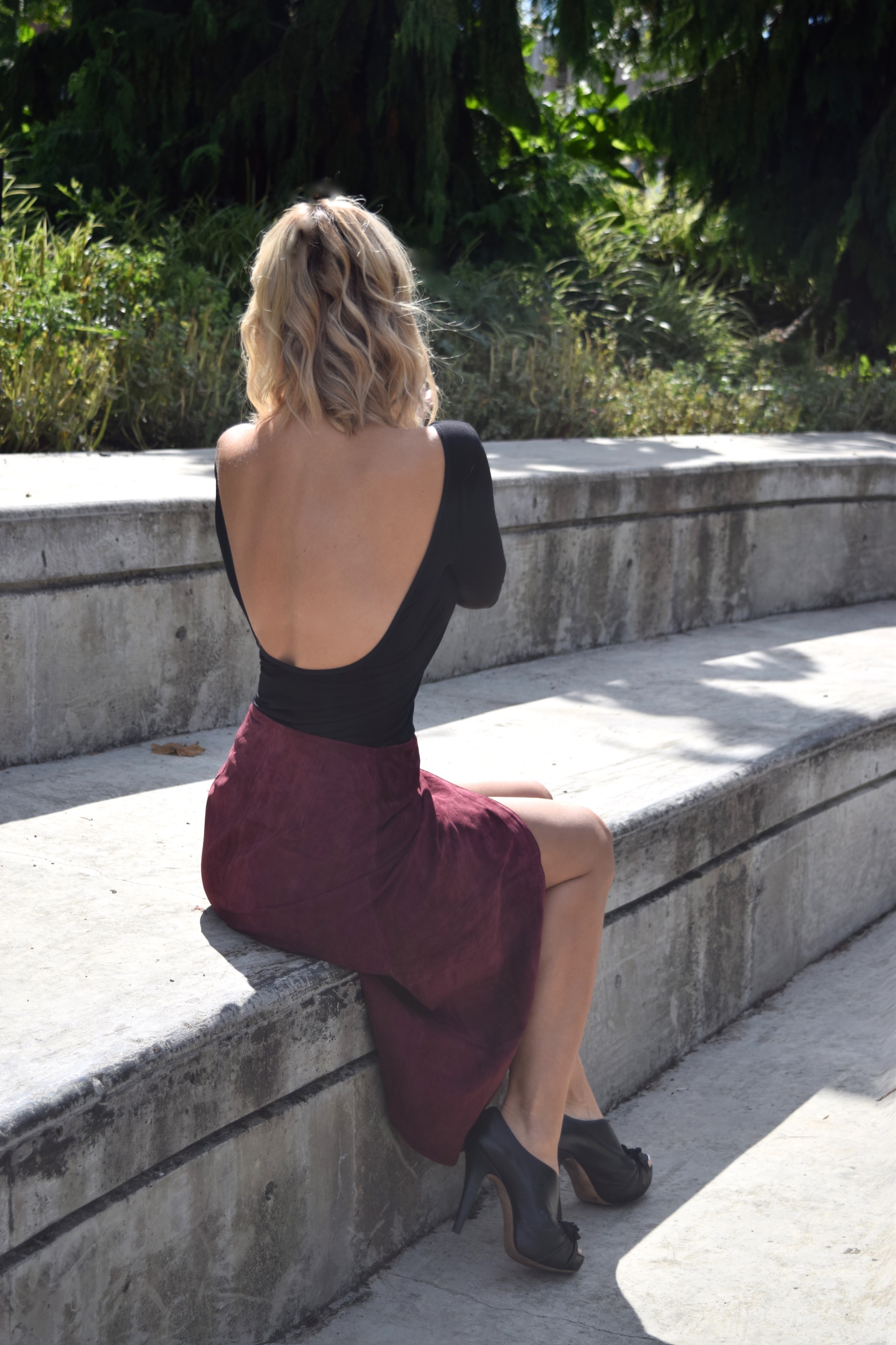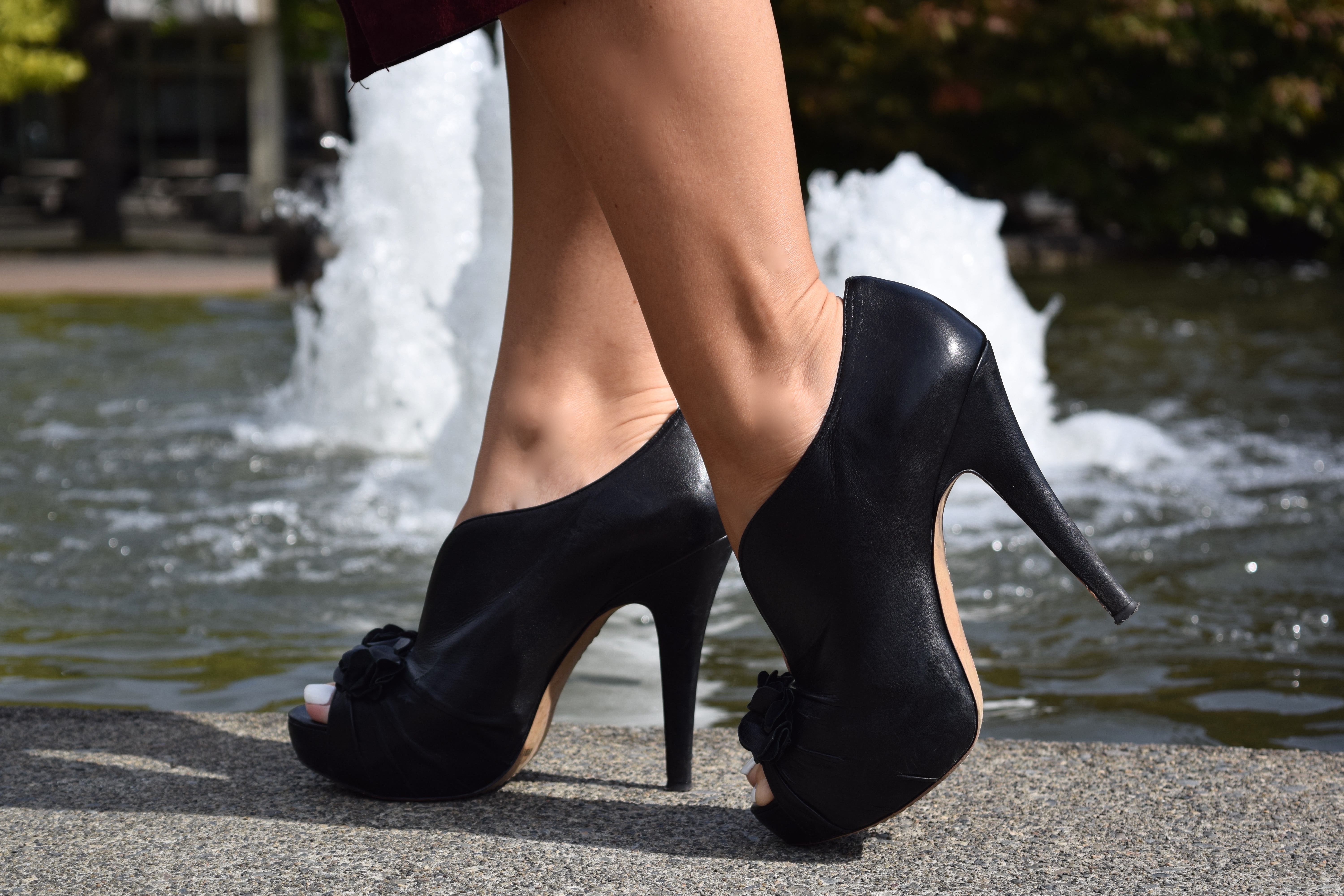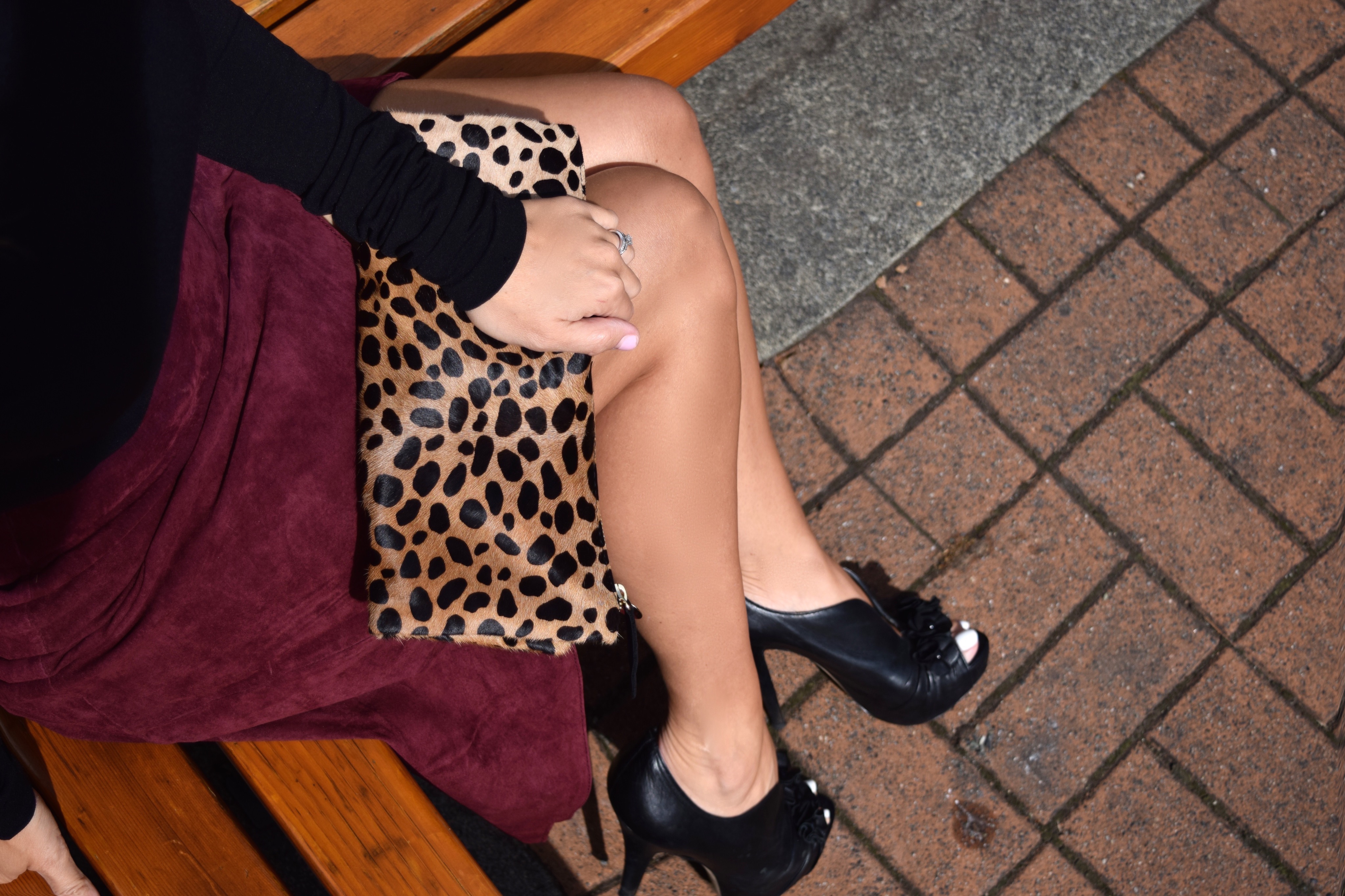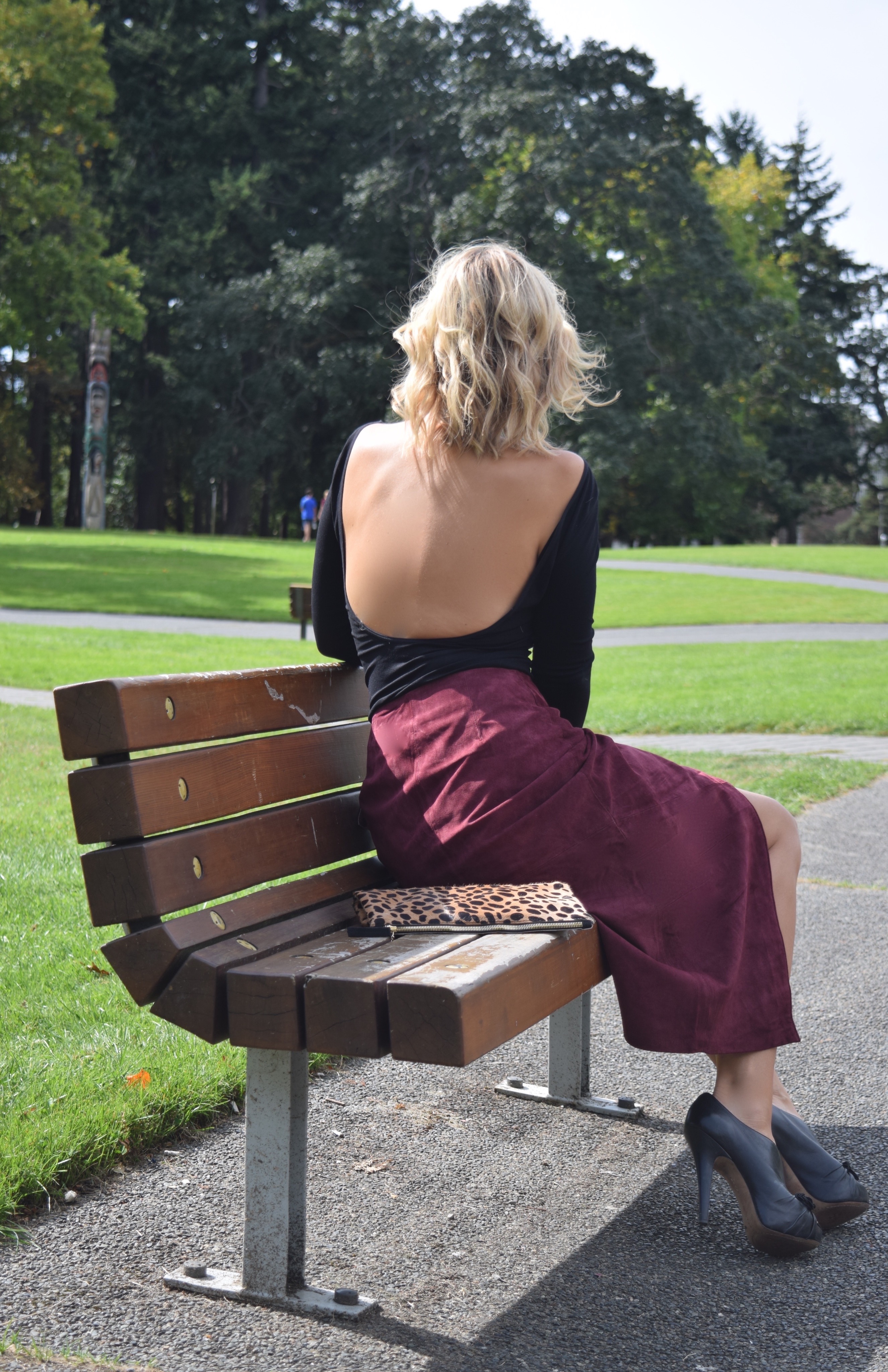 Have a wonderful day everyone, try to think out side the box and mix it up when you are choosing you fall wardrobe. Don't be afraid to try something new, I promise you will get more compliments than you know what to do with!
Have a fabulous day everyone, Carly Elisabeth xx
Sunglasses: Banana Republic
Top: Free People (If you want to try the lace up)
Clutch: Claire Vivier (here as well)
Skirt: ASOS
Booties: Vince Camuto (In LOVE with these)