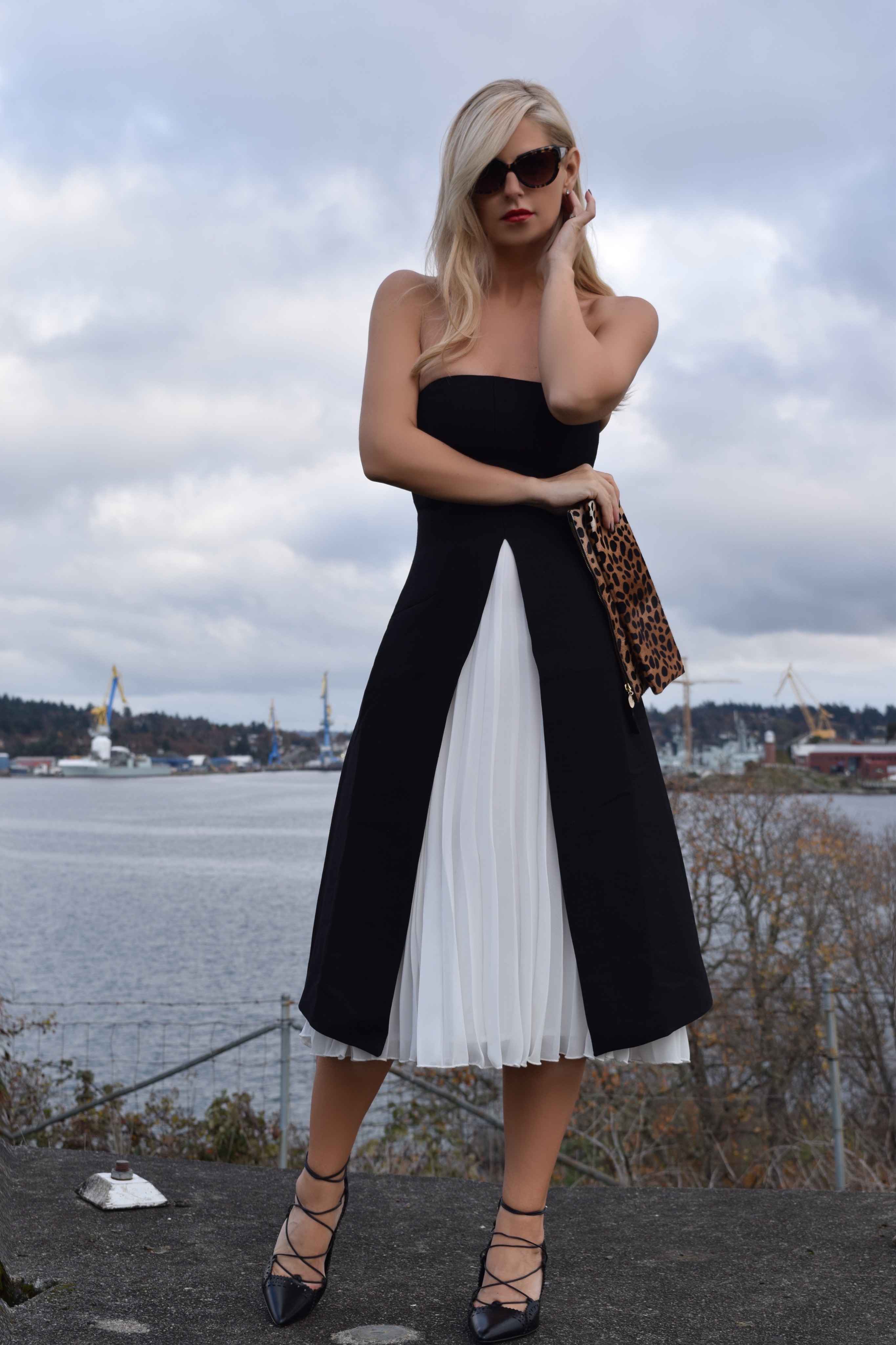 Oh my goodness, do not let my content demeanor fool you, I was freaking freezing! I have been waiting to show you all this fabulous top from Cameo The Label for a while, but never got around to photographing it. I also had a bee in my bonnet, as my mother would say, about the location. I am so glad we braved the cold, the setting is just stunning, I hope you agree.
I am a huge fan of strong lines and unique pieces. Cameo The Label, has incredible clothing at varying prices, which makes purchasing them a no brainer. As you can see, worn dressed up or down, the pairing options are endless. Today I opted to wear it over a pleated midi skirt from ASOS, I loved the contrast of the structured top, with the delicate flow of the skirt.  If you wanted to achieve a more corporate look, pop on a pair of cigarette capri pants, a structured blouse, a pair of heels and you are ready to go. I opted for a neutral color pallete today to play off the cool tones around me, however, do not be afraid of color. Have fun with this, I plan to.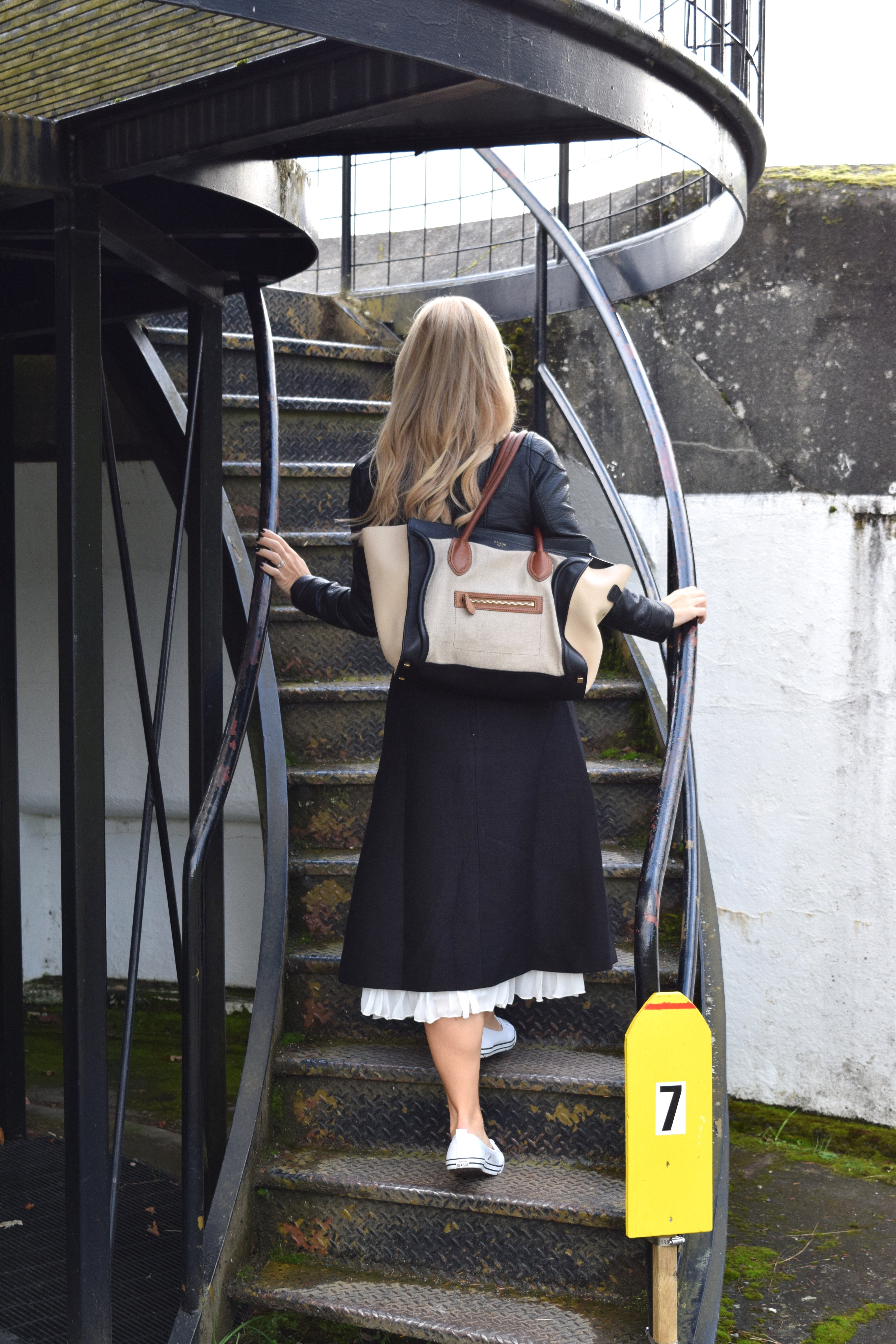 Our final destination was the picturesque light house on Fort Rodd Hill. In order to get to there a bit of walking was involved, not much, but the terrain was certainly not conducive to wearing heels. You must think I am nuts for wearing white runners!  I'm not though, I promise. These babies are leather, which means I can just wipe them down and viola, all sparkly again. If you have been following along you know that my black converse are my tried-and-true slip on kicks, so when I spotted these I pounced on them. Converse fit true to size and are incredibly comfortable, not to mention that they are perfect for the busiest of people, who literally don't have time to tie their laces. My one suggestion however would be to buy heel guards that stick to the inside, reason being, you will get blisters the first few wears till the canvas softens up.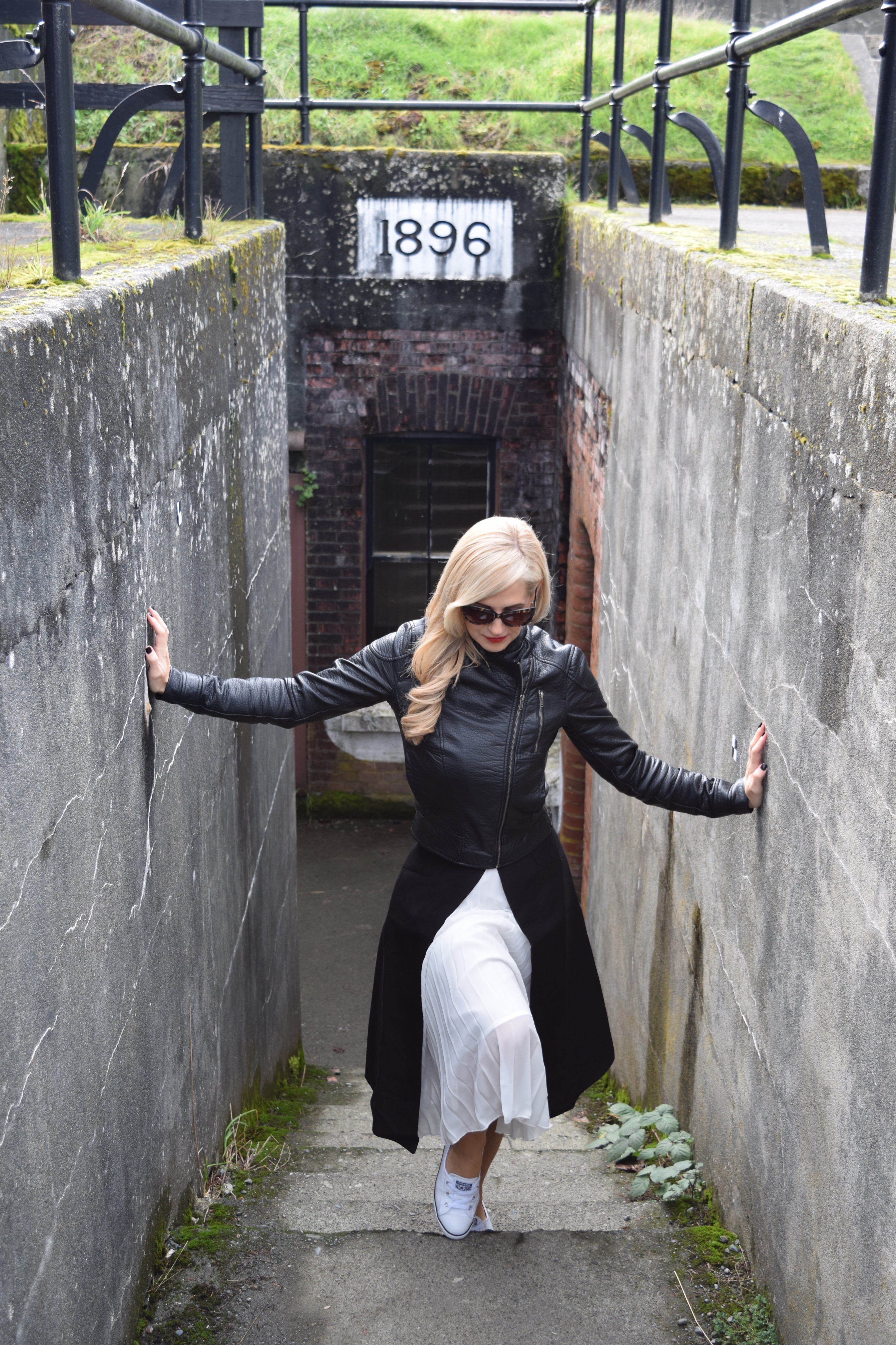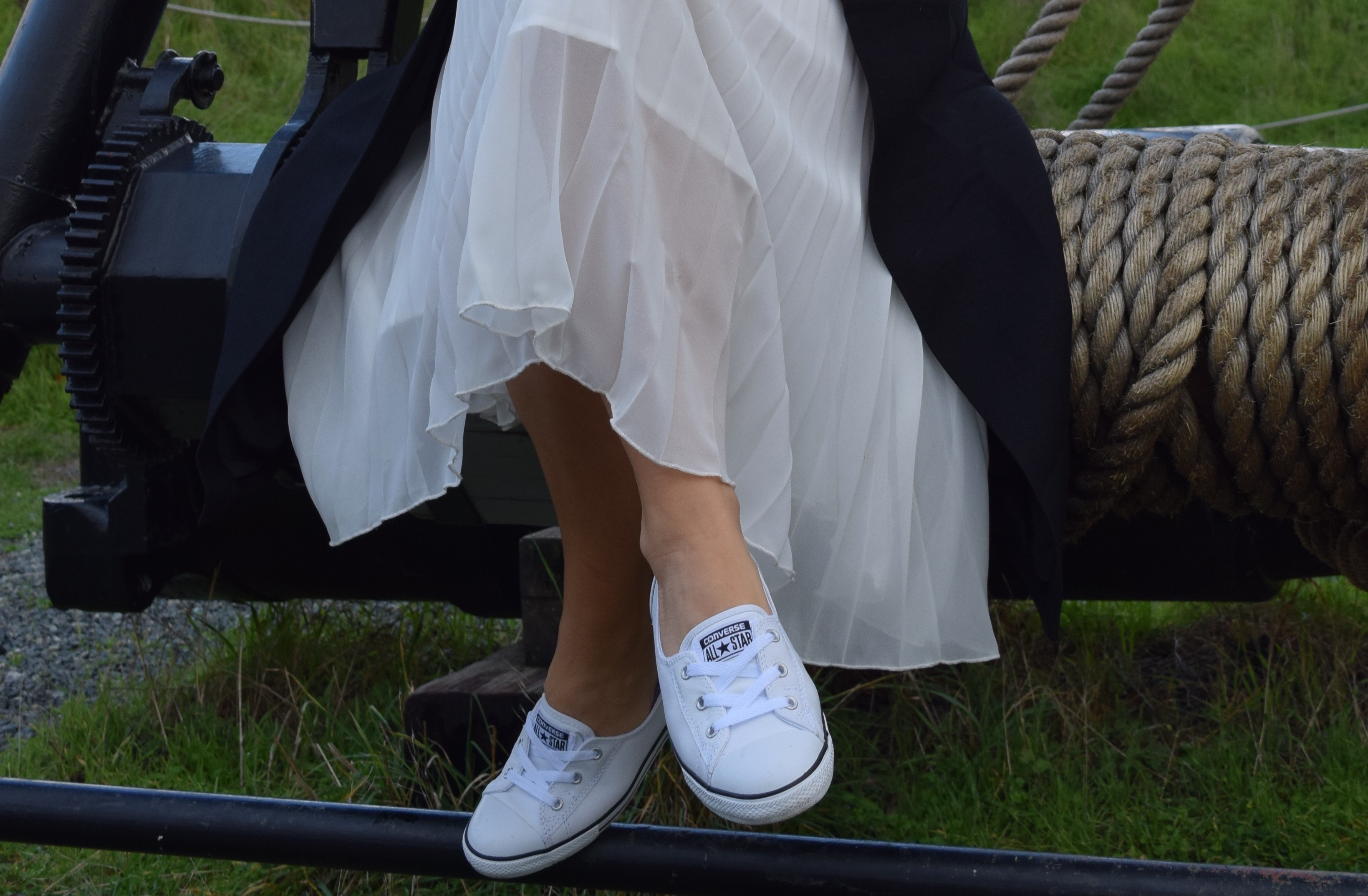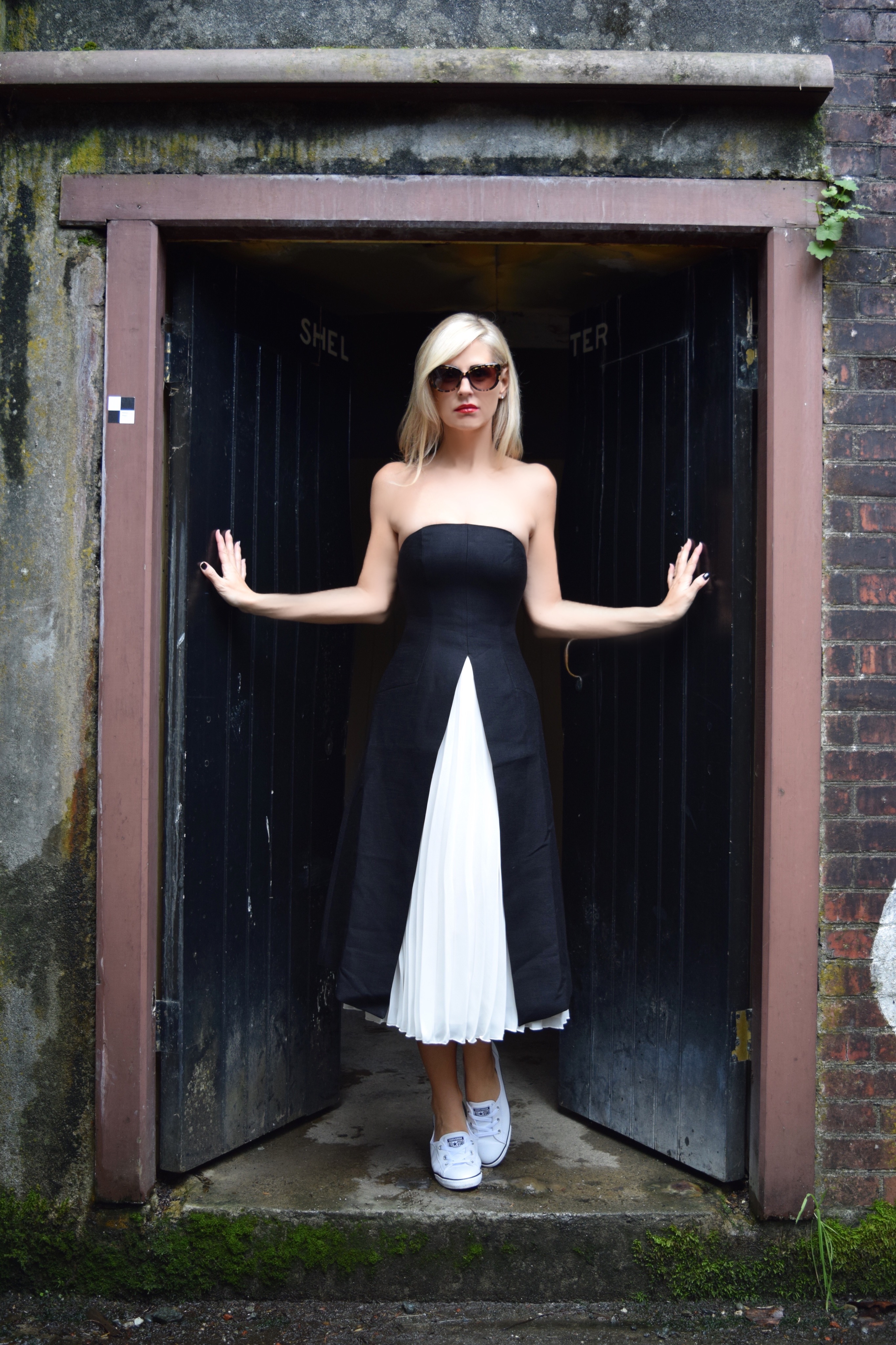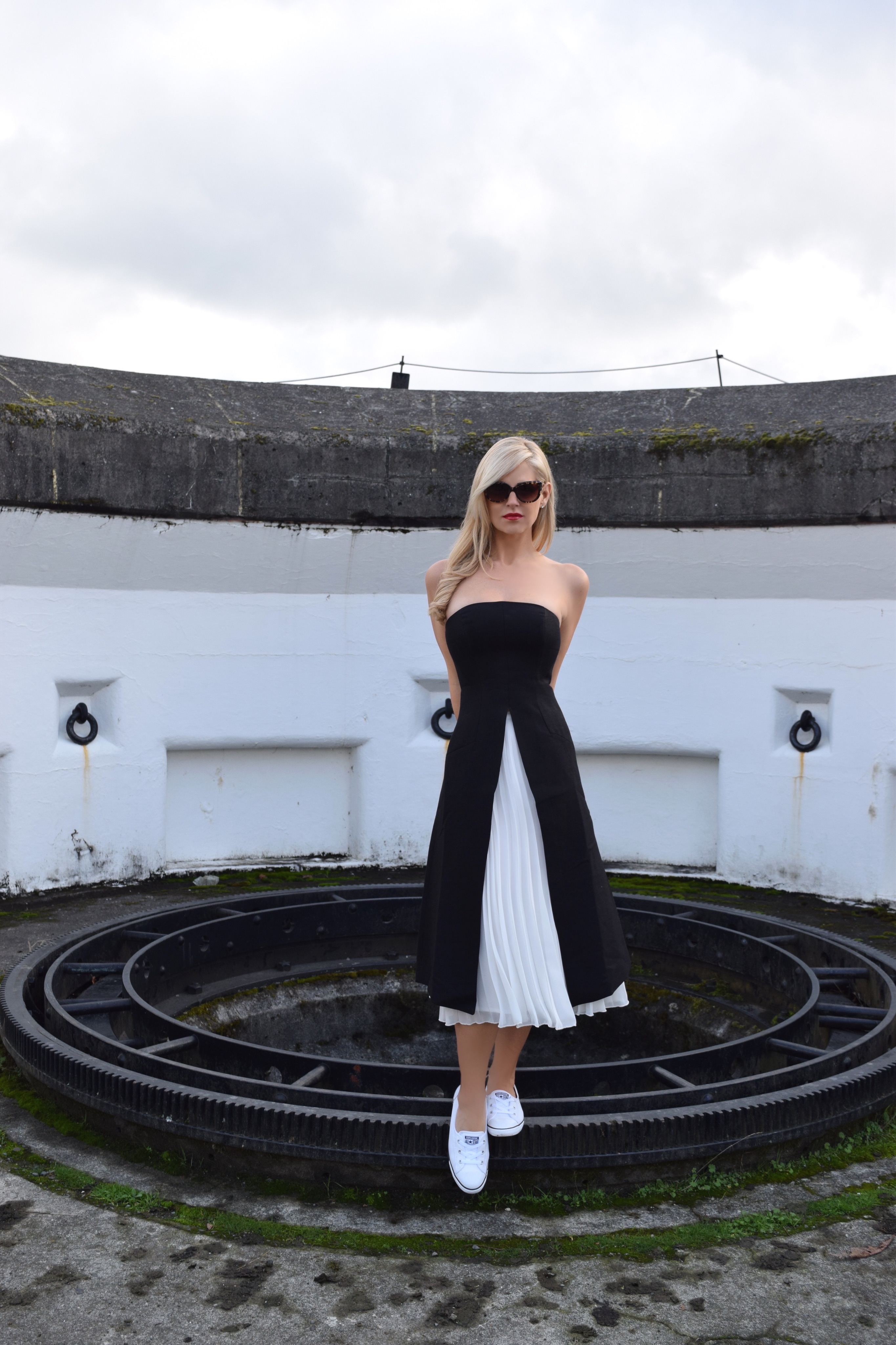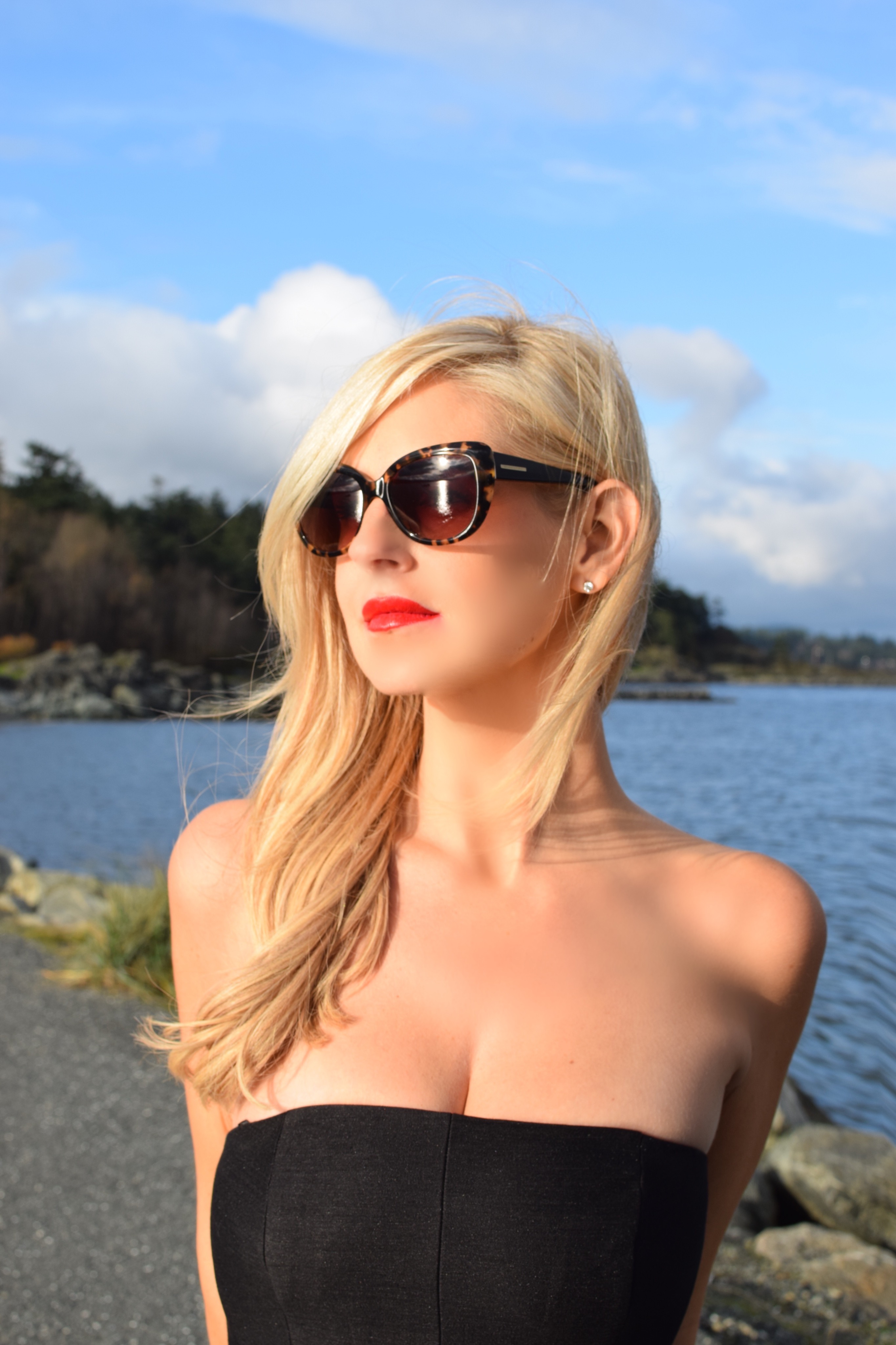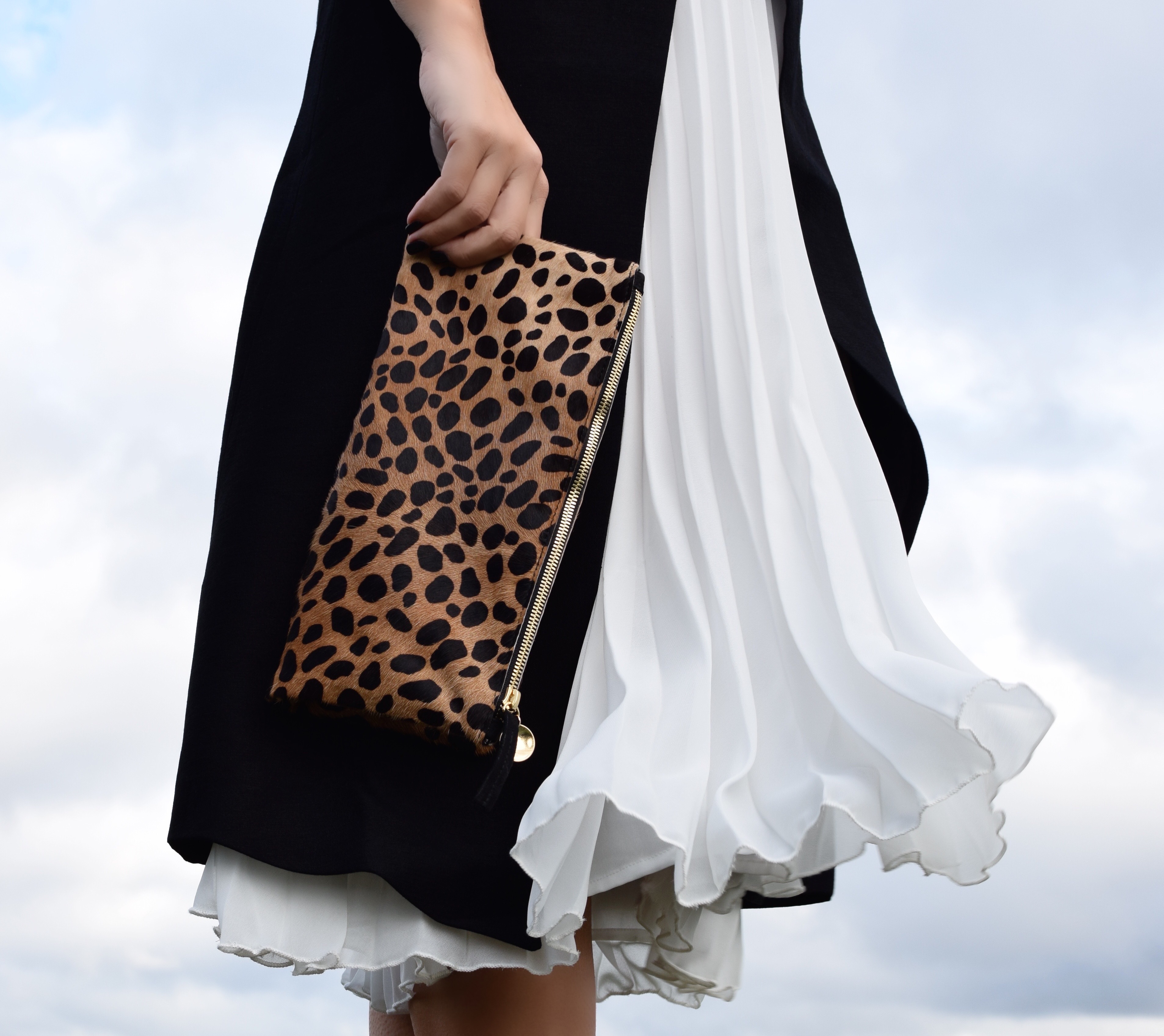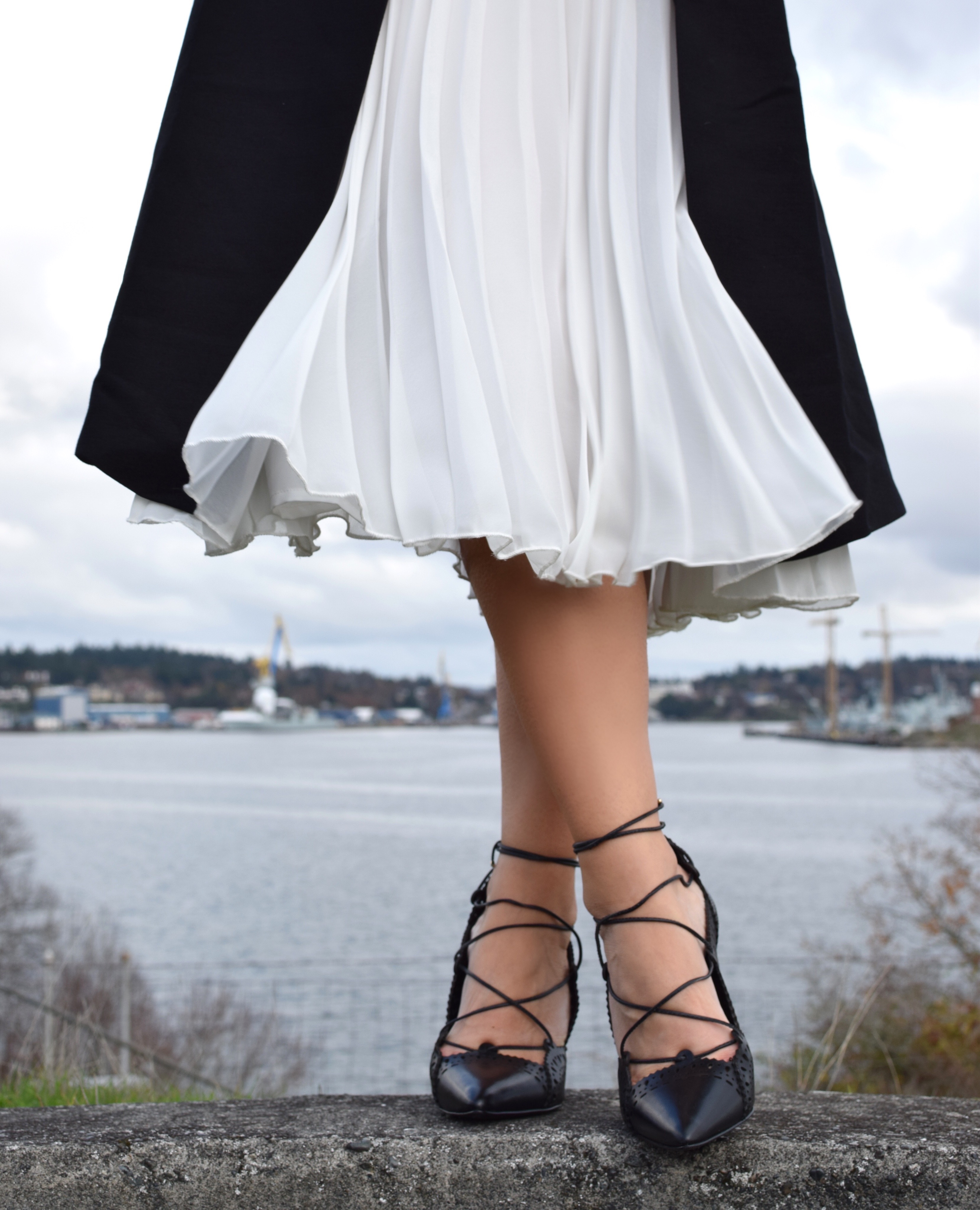 Time for heels, yippee, and for braving the freezing cold breeze, brrrrrr. These gorgeous strappy pair of pumps are from Zara and I love them, what do you think? They fit true to size and are great if you have wide or narrow feet. The lace straps will loosen up as much as you need or tighten up, if that is what is required. If you are not lucky enough to have a Zara close to you, rest assured, your order will arrive fast, with no hidden charges upon delivery.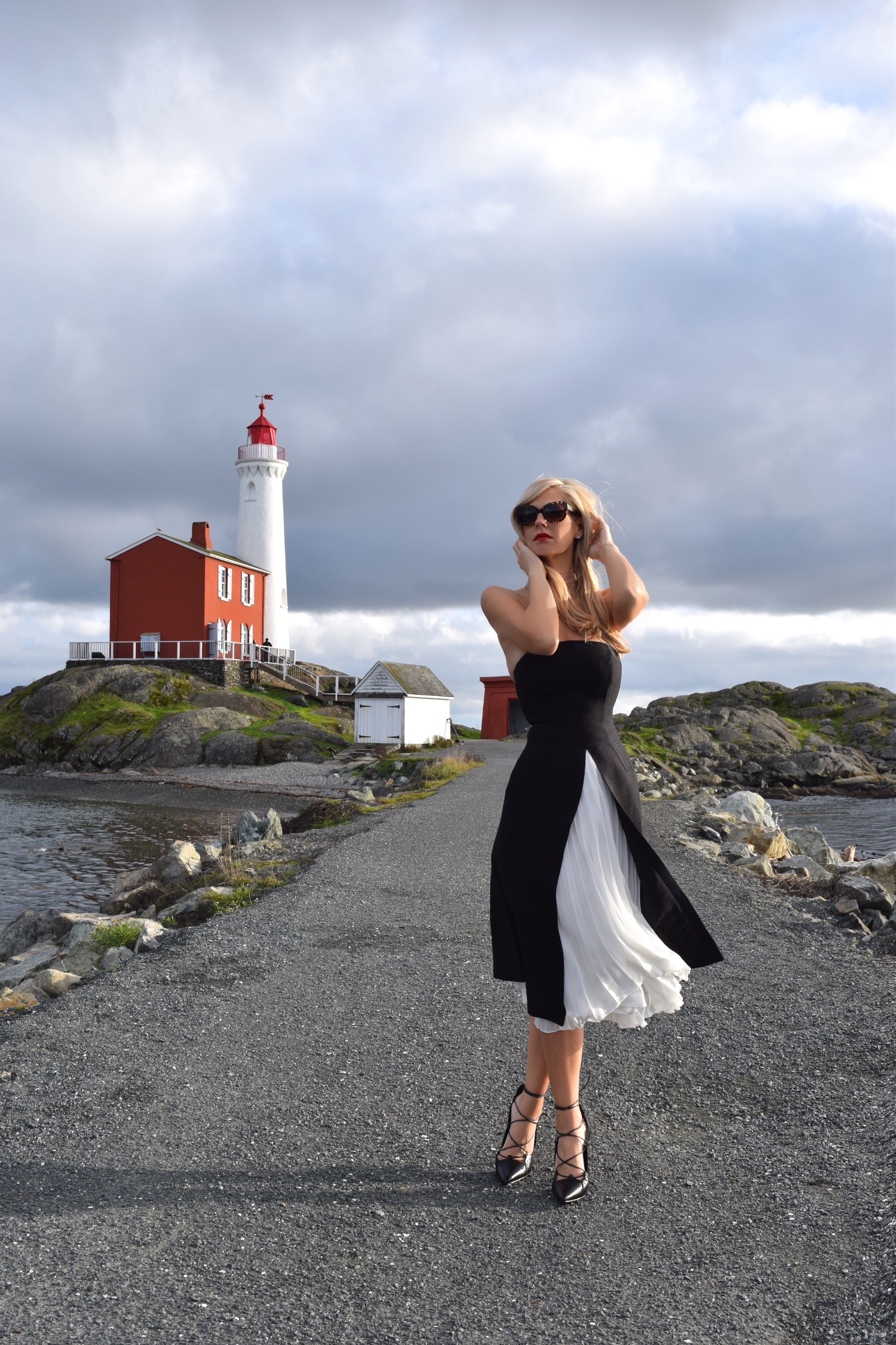 Okay, lets talk about this top again, I have to touch on the fit, quality and order process. As a point of reference, my measurements are 36, 26, 36, pretty standard hourglass shape. I ordered a medium, thinking this would be perfect, I was disappointed when it arrived and it was too small. I had to send it back and get a large, which I am thrilled with. The fabric is very good quality and stayed up, even when I was climbing over the rocks. I'm 5'8 and the length is perfect on me, with or without heels. Ordering online sometimes can be a trial and error experience, especially when it is a company you are unfamiliar with. Cameo the Label is carried in a variety of locations, I chose to try a new store to order from this time, BNKR. I fell in love with everything their store carries, however, if you plan to ship to Canada, the customs and duties are a bit extra, which you should account for.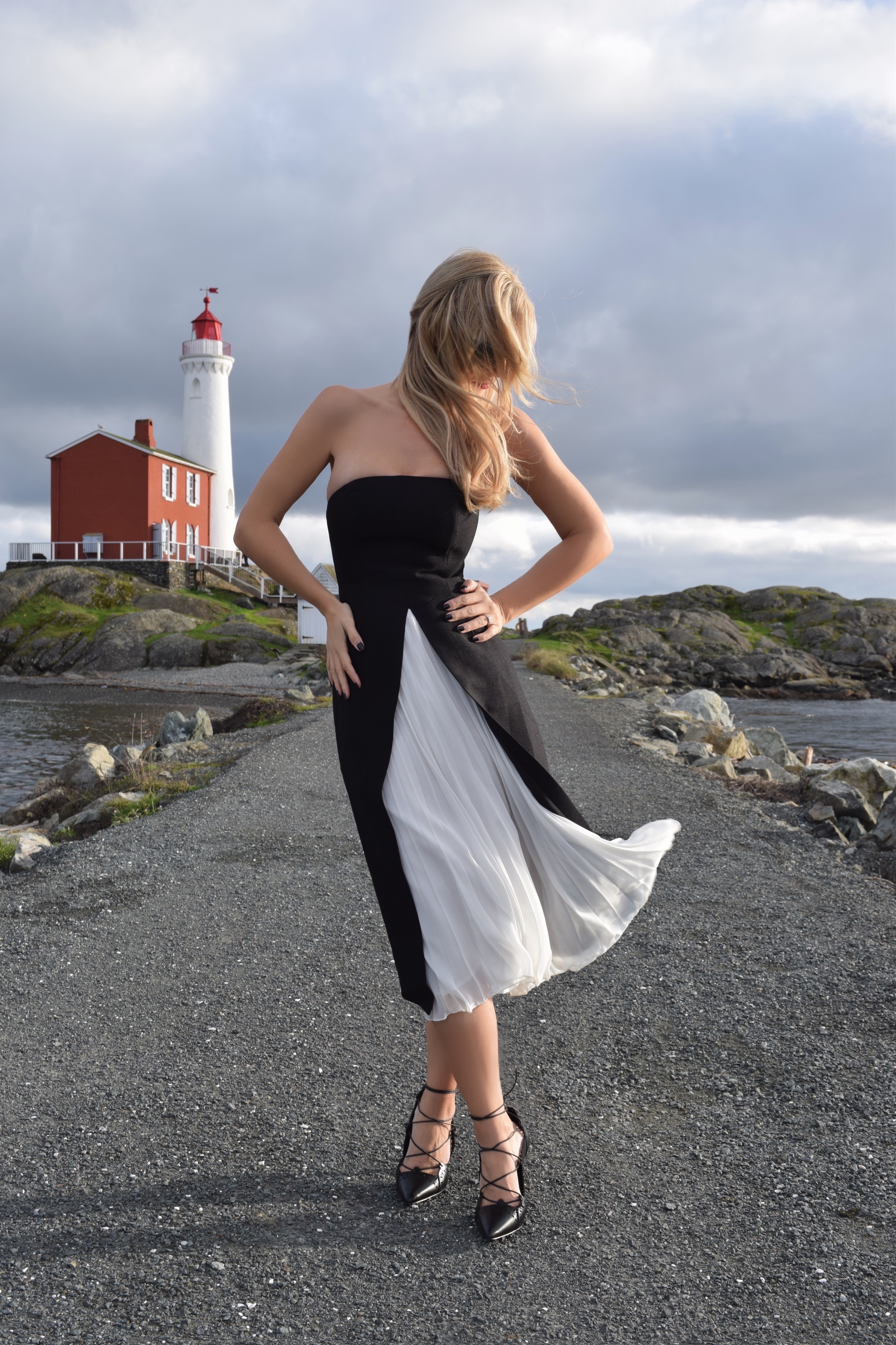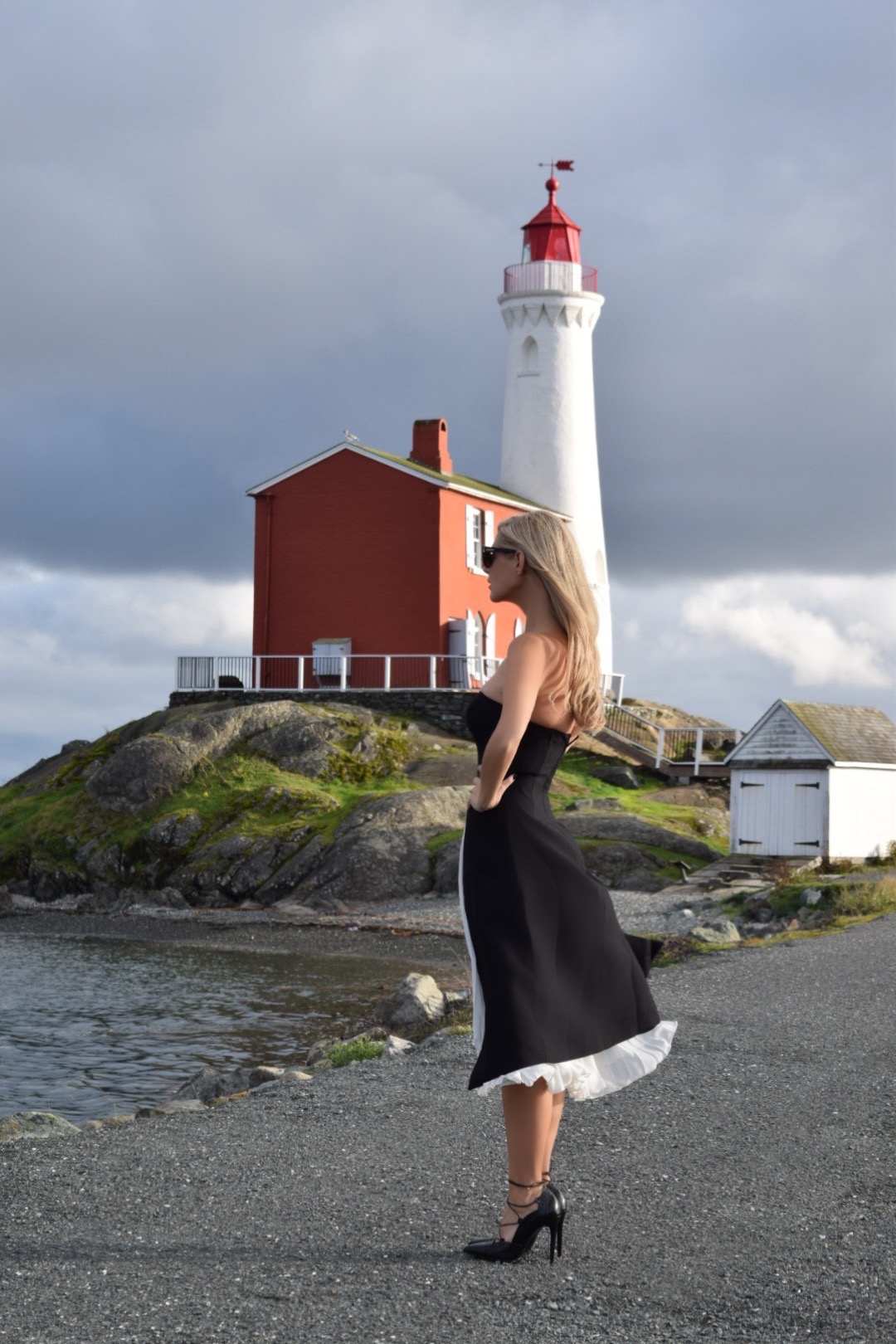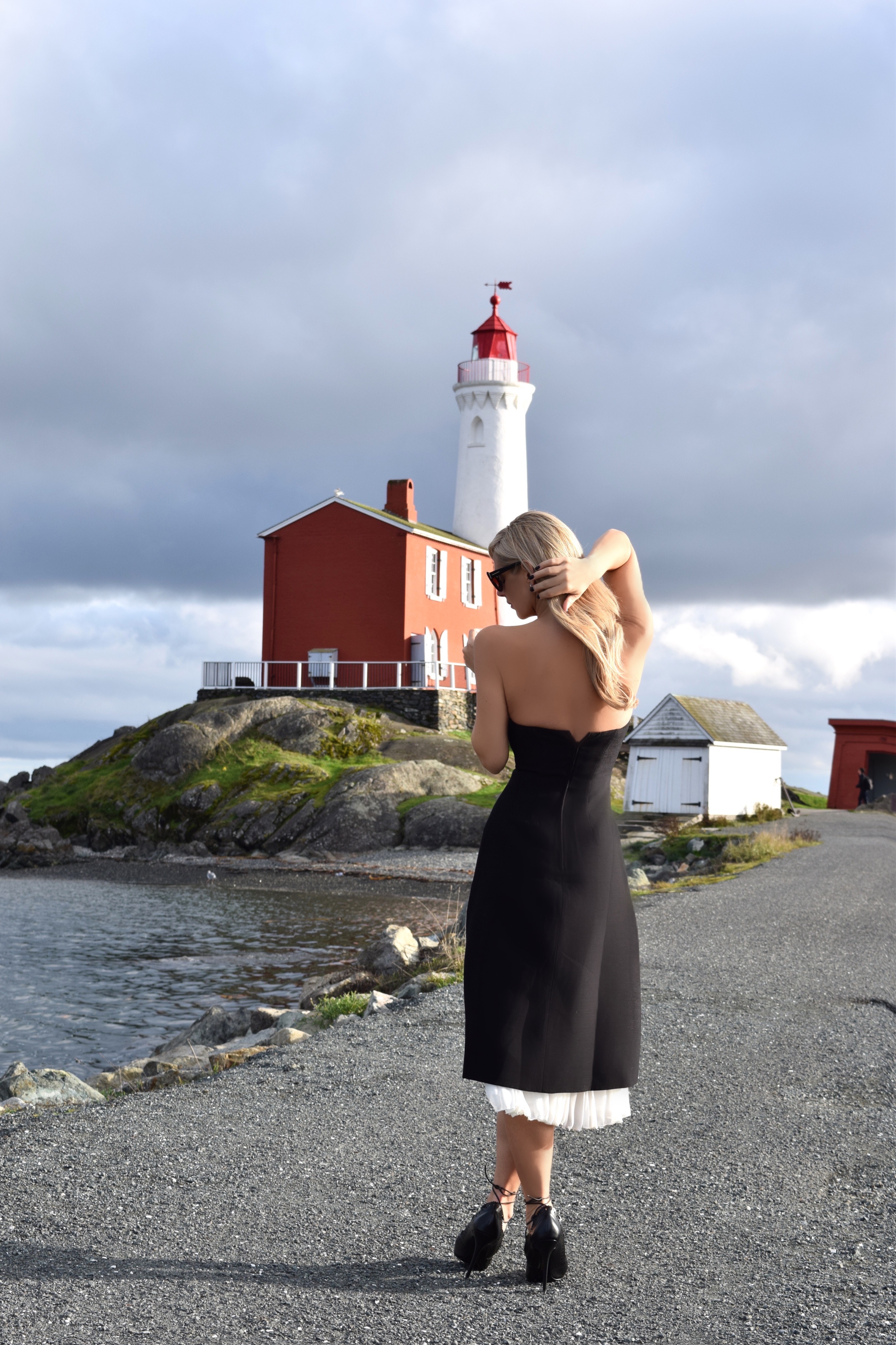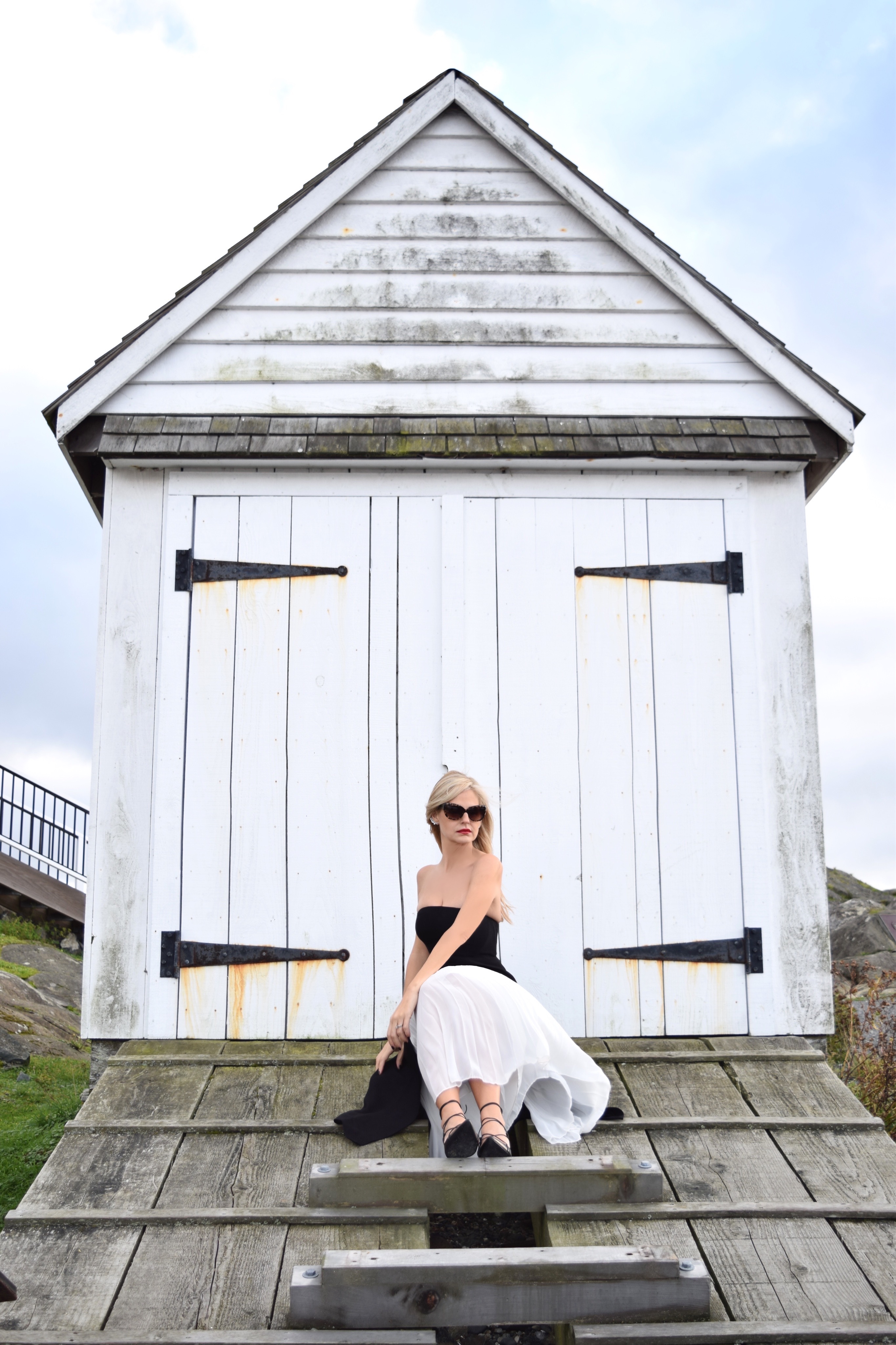 My skirt, where is it from you ask, ASOS, of course. I think I may have an addiction to that store. The fact they have such a huge variety of items and the fact I can watch the garment in motion is a huge determining factor for me. I purchased a UK 10 which is the equivalent to a US 6. Check each items sizing chart, different designers will fit differently. If you are an ASOS lover and a Canadian, such as myself, you know that there are customs and duties upon delivery. I don't mind the extra charges because everything is priced so well that the addition at the door is not an issue. My one suggestion would be, pay the extra and express ship it! If you choose not to, you could be waiting a long time for your purchase.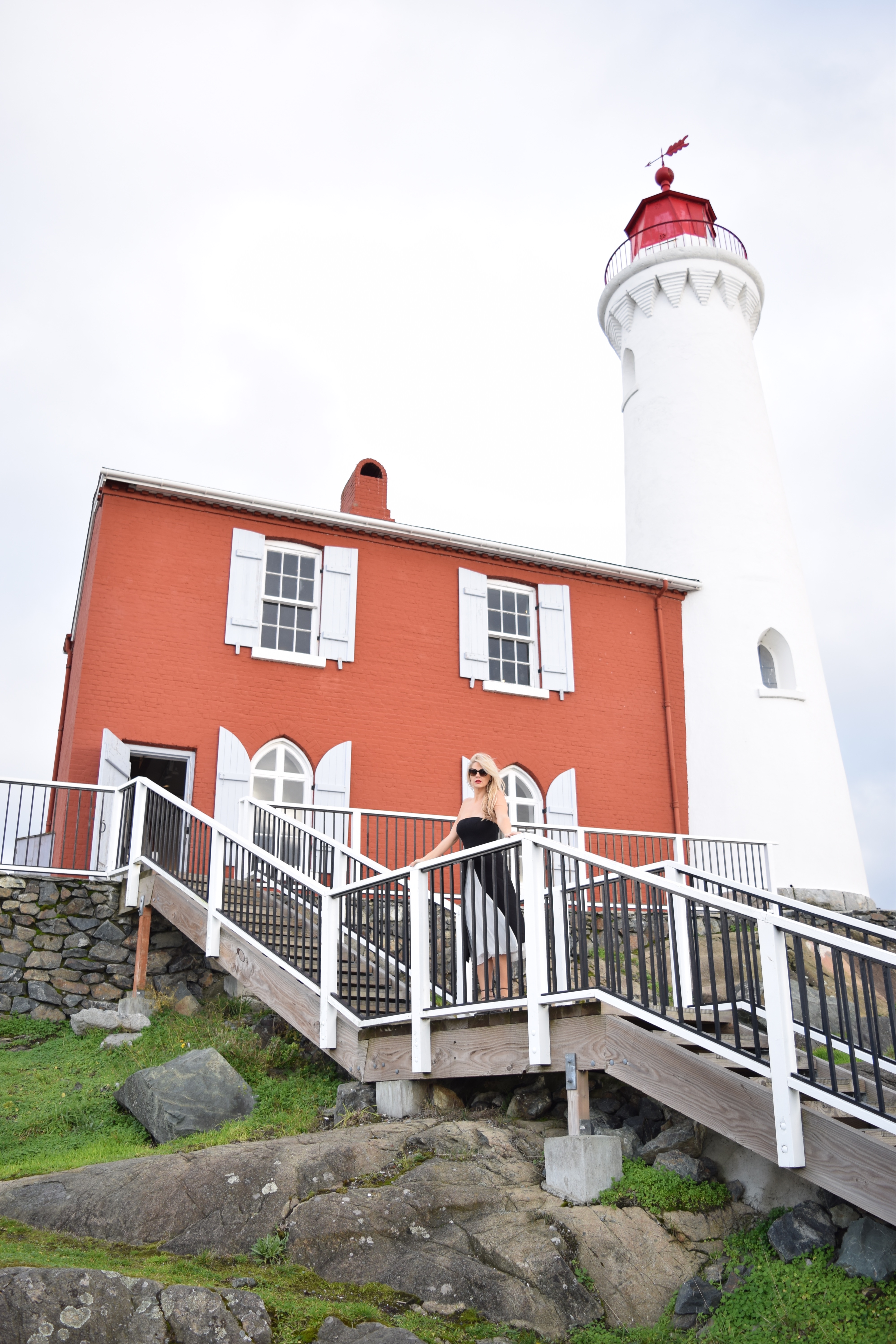 There you have it folks, what did you think, I hope you didn't mind all the pictures, I couldn't choose. If you have any questions about this particular post or any of the previous ones, feel free to ask away.
Carly Elisabeth xx
Top: Seasons Change C/Meo Collective (Dress version)
Skirt: ASOS
Runners: Converse
Pumps: Zara (Splurge)
Sunglasses: old (Love these ones)
Tote: Celine (Adore this one)
Clutch: Clare V. (Adore this one)