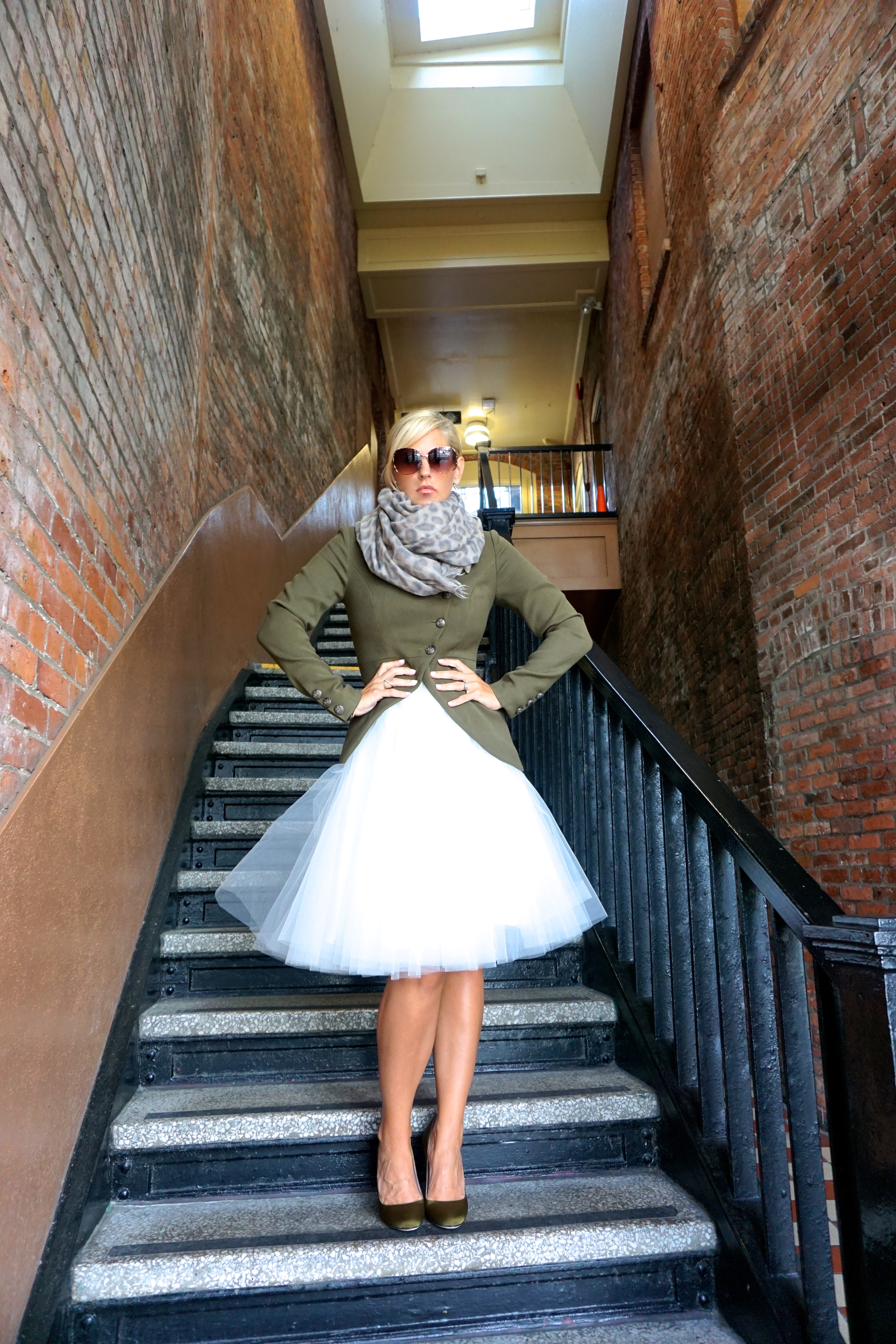 I woke up this morning and was feeling a wee bit off so standing in my closet starring aimlessly into the abyss of clothing, picking out an outfit felt like an impossibly daunting task. I stood there for a good five minutes and than decided if I don't really feel like getting dressed today I would take this as a challenge and color out of the lines. I picked the most lady like thing I could find, my gorgeous winter white tutu, my moss green "Lady" pumps  than off course leopard print scarf with my big ombre shades and I was off. MMM but where? I picked up the phone called my husband and when he suggested Il Terrazzo everything just seemed to come together.  I think we need to push ourselves sometimes, we have the choice to change how we feel, but first we need to recognize it, embrace it and move forward.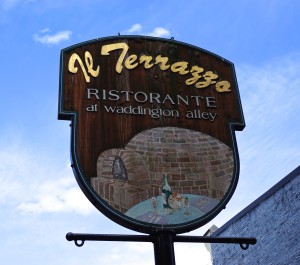 Il Terrazzo was the perfect choice for today I must say, the Fine Italian cuisine set in an old town courtyard setting was the perfect back drop for my flirty ensemble. Offering an internationally acclaimed wine list and delicious variety of foods from wood oven roasted meats and pizza's to home made pastas you cannot go wrong. Strolling past the brick wall and trellis covered in vines you'll find the European ambiance strikes you right away. The staff is extremely helpful and very friendly, our waiter was attentive and very knowledgeable, we were there for lunch and did not require a reservation, however I would make one if you are going with a larger party or dinner.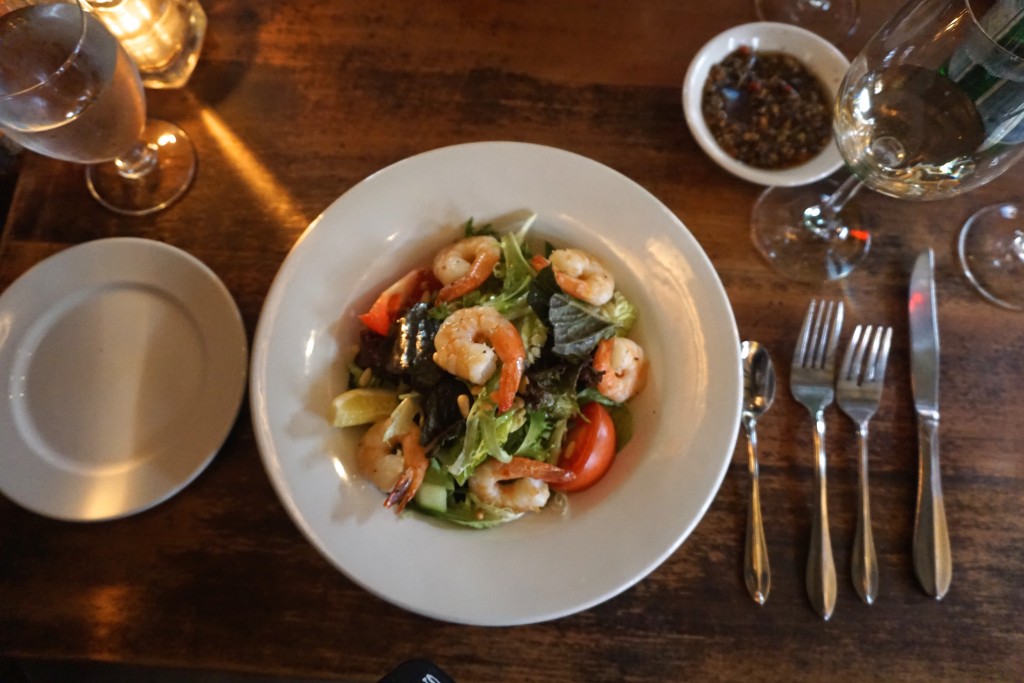 "Insalata Mista, I added prawns, so yummy!"
"Best lunch company a girl could ask for"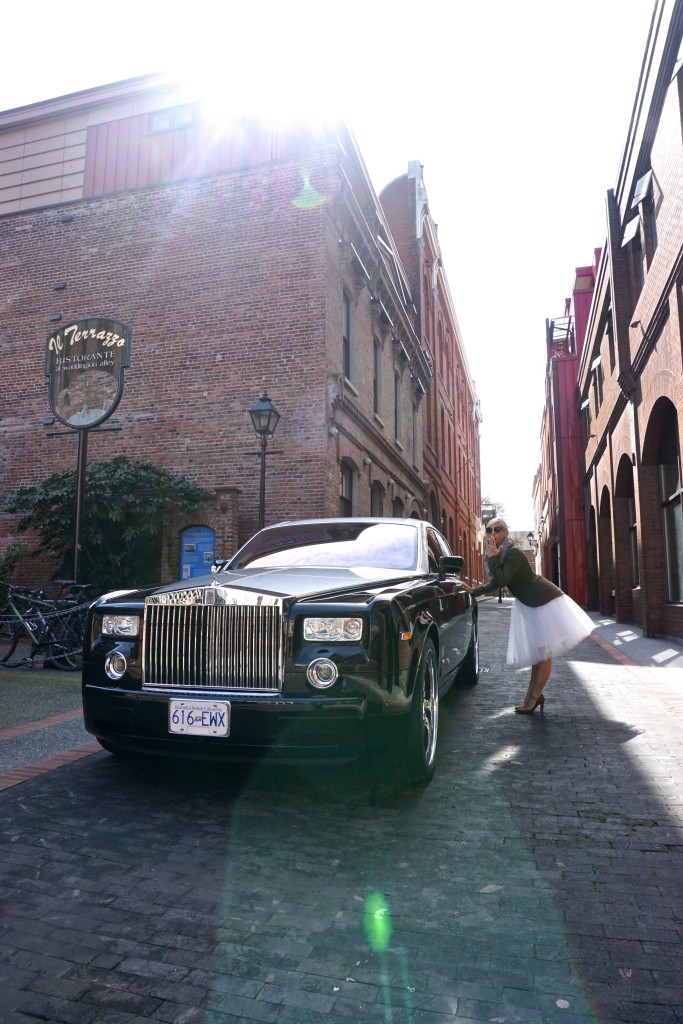 "What a car!, can I touch it please?"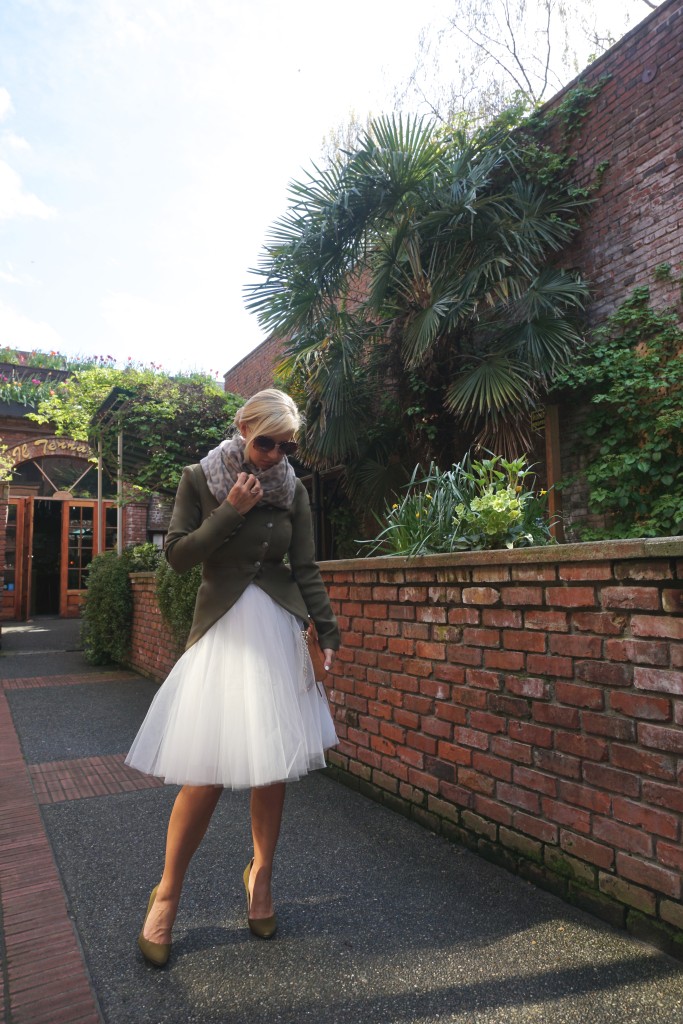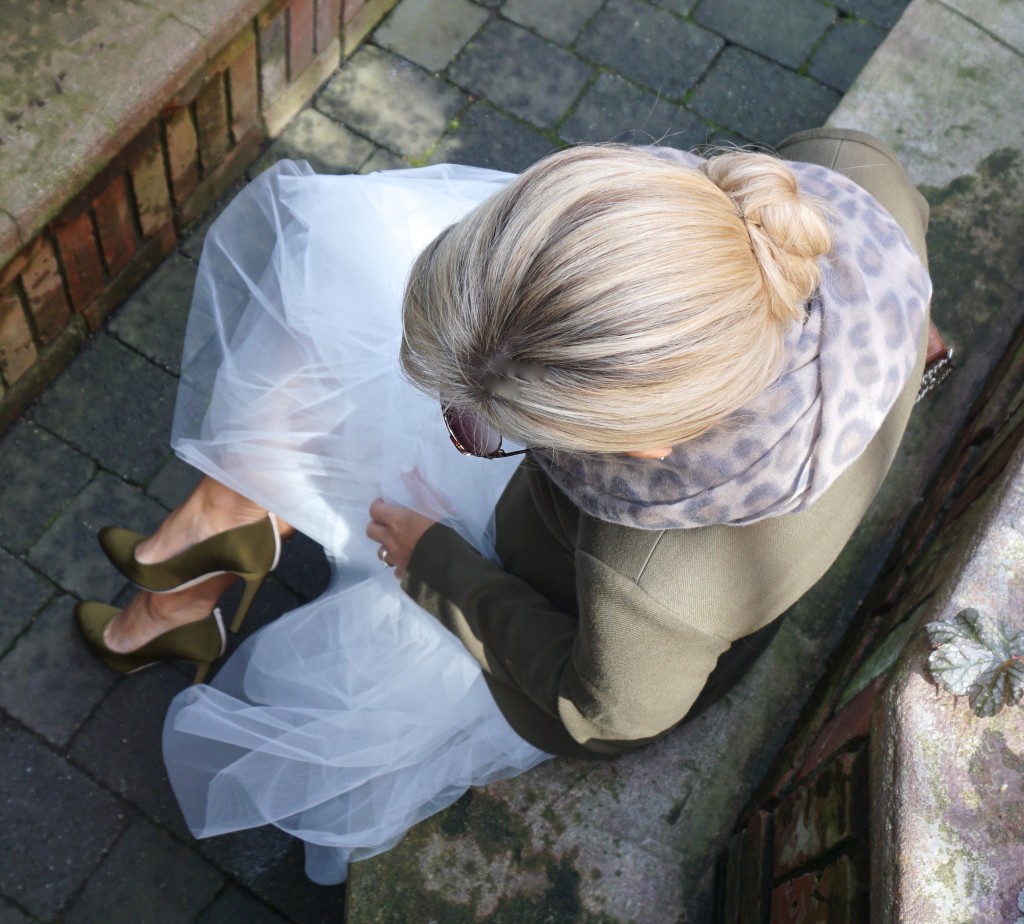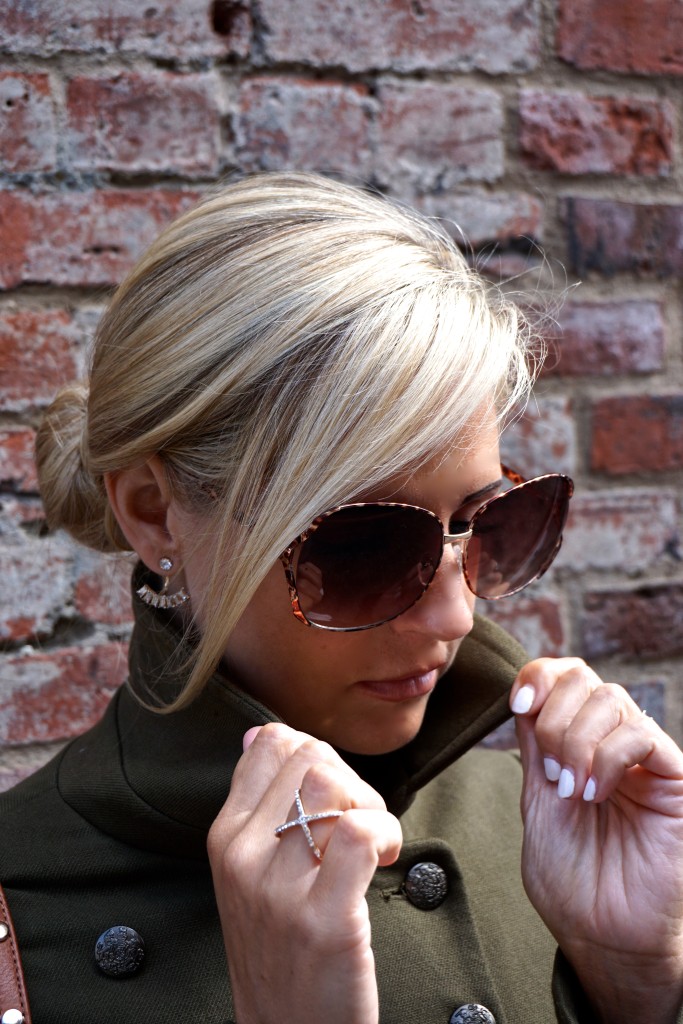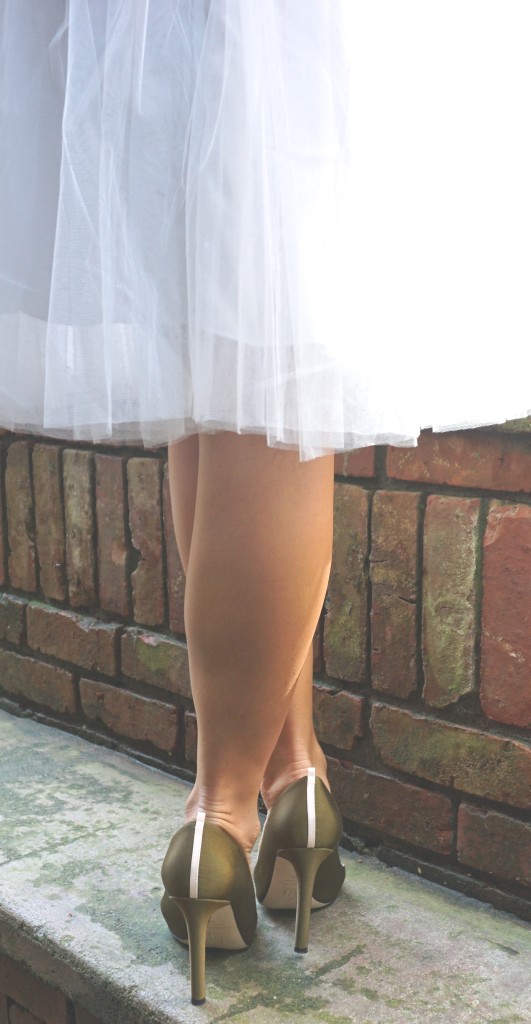 "My Most comfortable pair of heels I own, "Lady" pumps in moss green by SJP"
After lunch my fabulous husband, lunch date, photographer and I took advantage of the gorgeous sunshine and decided to explore downtown Victoria and yes to walk of the scrumptious lunch. I really did not realize that when you look through the lens of a camera there are so many incredible angles and unique hide a ways to take pictures in Victoria! Seriously try it one day, look at things, places and people like you are photographer, it opens your eyes!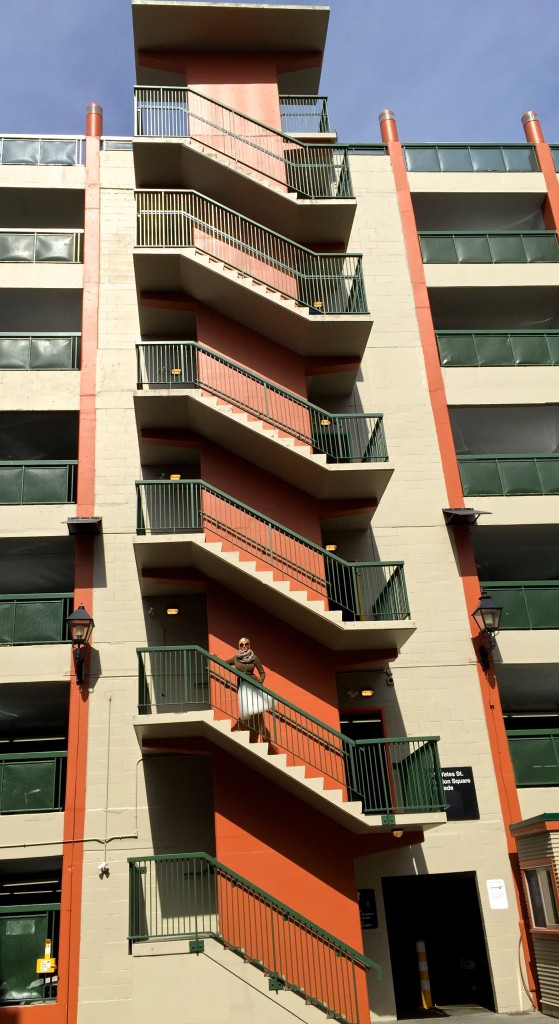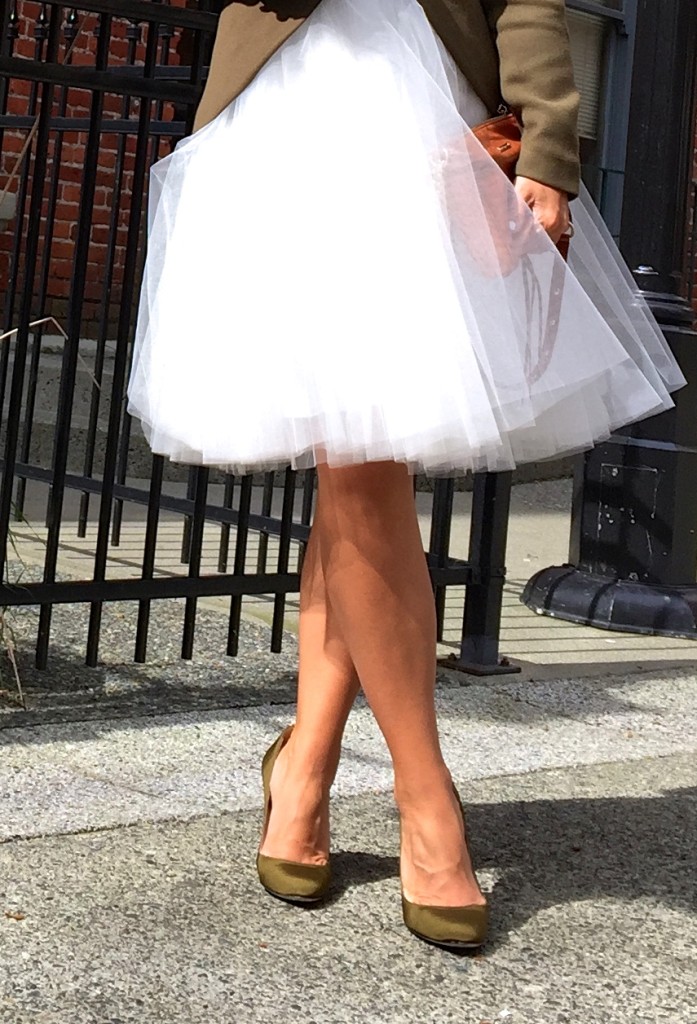 This stunning winter white tutu is from Space 46 boutique, I ordered it online and it came promptly and wrapped with care in delicate tissue paper. The quality of the crinoline is incredible, it is soft and falls beautifully, lined in silky soft material and topped with a satin waist band I can truly say I was not disapointed and will be ordering another soon, maybe in baby pink.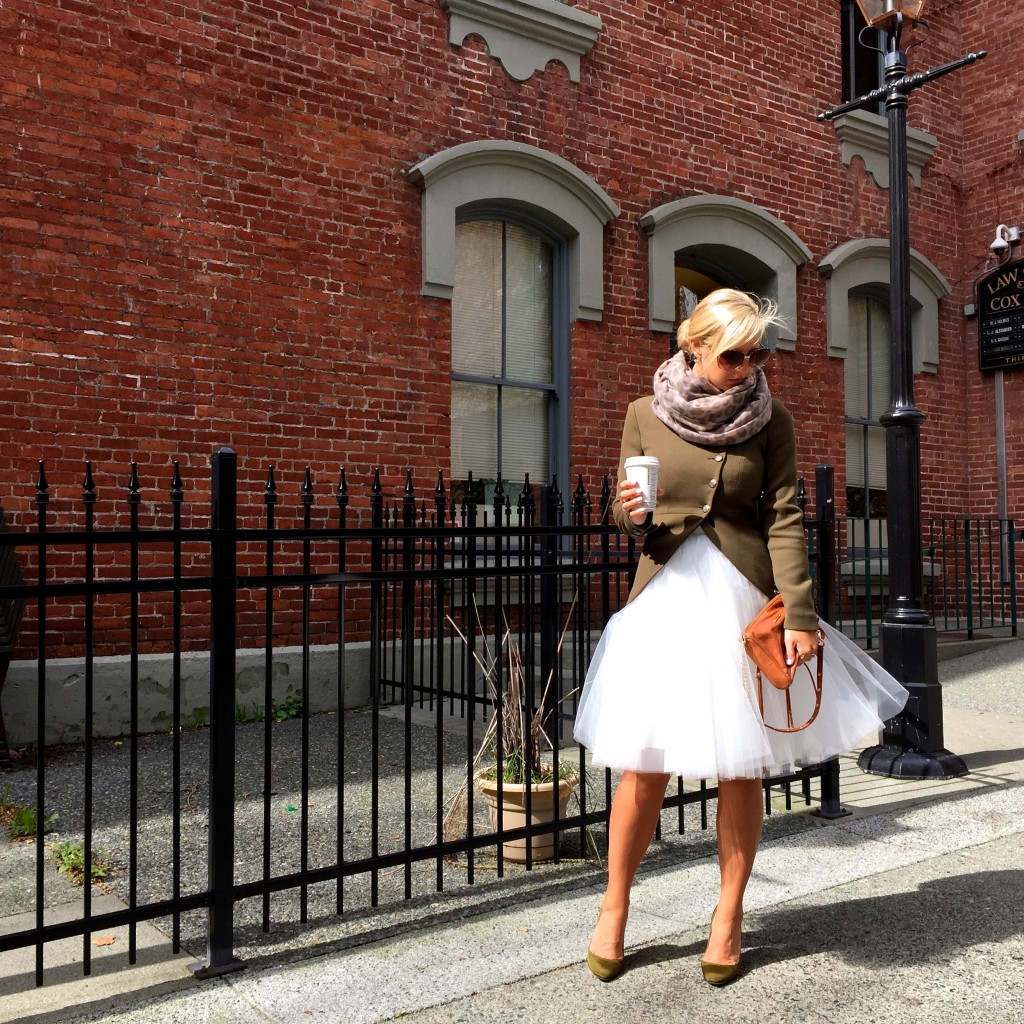 Some days you need to push the limits, thank you to my husband that holds my hand when I need to be pushed.
Tutu:Space 46 Boutique. Shoes:Sarah Jessica Parker "Lady" Pumps Nordstroms. Jacket:Forever 21. Purse:Rebecca Minkoff mini mac.  Sunglasses:Forever 21 (similar here). Jewelry: H&M. Scarf:Aritzia