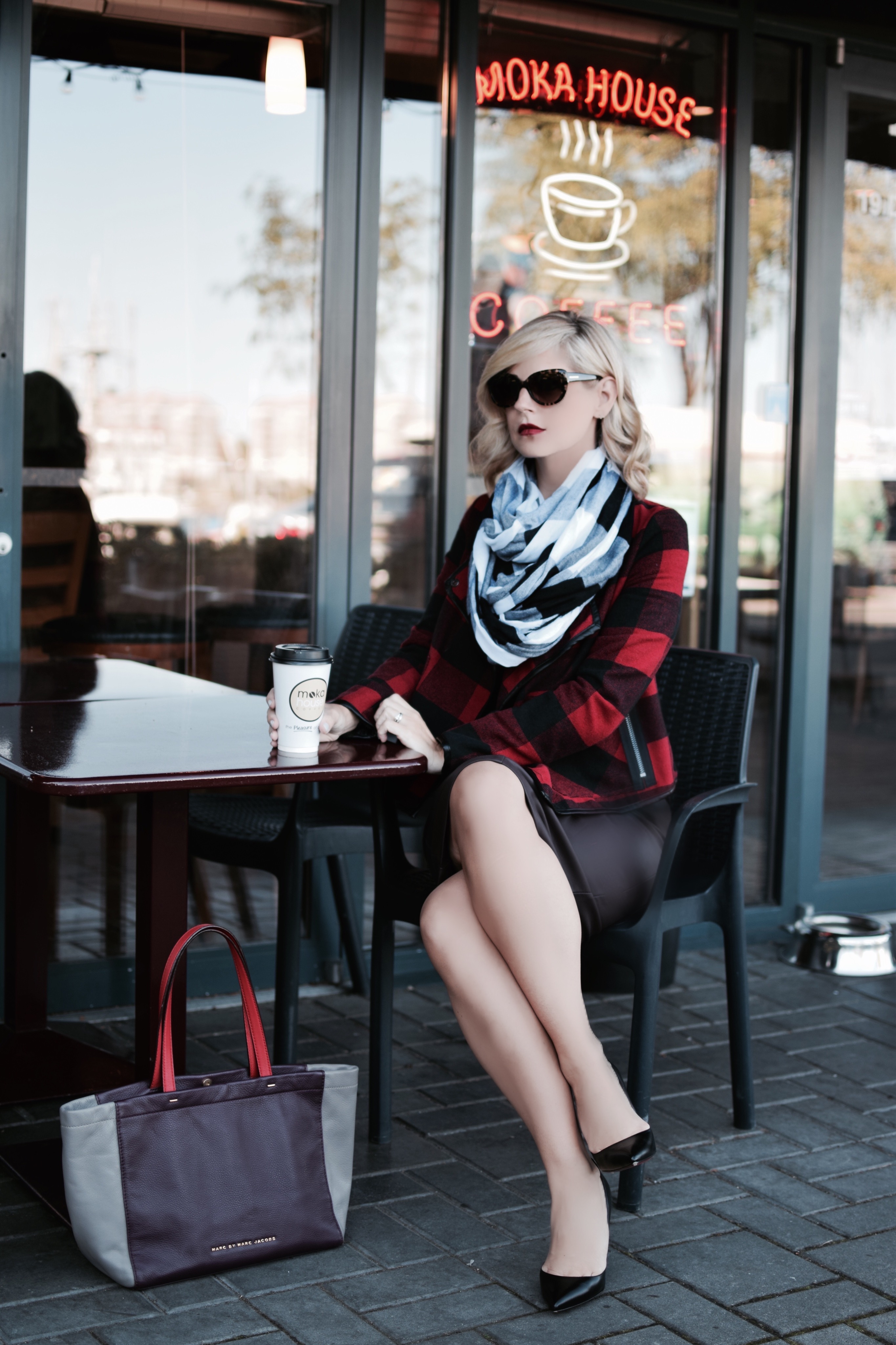 Another beautiful day. I am so grateful for having had such an incredible start to fall. Now don't get me wrong I love summer, however my favorite color combination is red and burgundy, which pops among the golden, orange tones of fall. I fell in love with this plaid jacket as soon as I saw it. I am not one who traditionally wears plaid but with the option to dress this gorgeous piece up or down, I decided to jump on the Canadian bandwagon and show my true lumber jack colors, with a side of Audrey Hepburn thrown in. The jacket itself fits true to size and has enough weight to fall nicely. What originally caught my eye was not the large plaid print but the leather lining hidden by a smooth running zipper on the cuffs, I just adore these kind of unique details.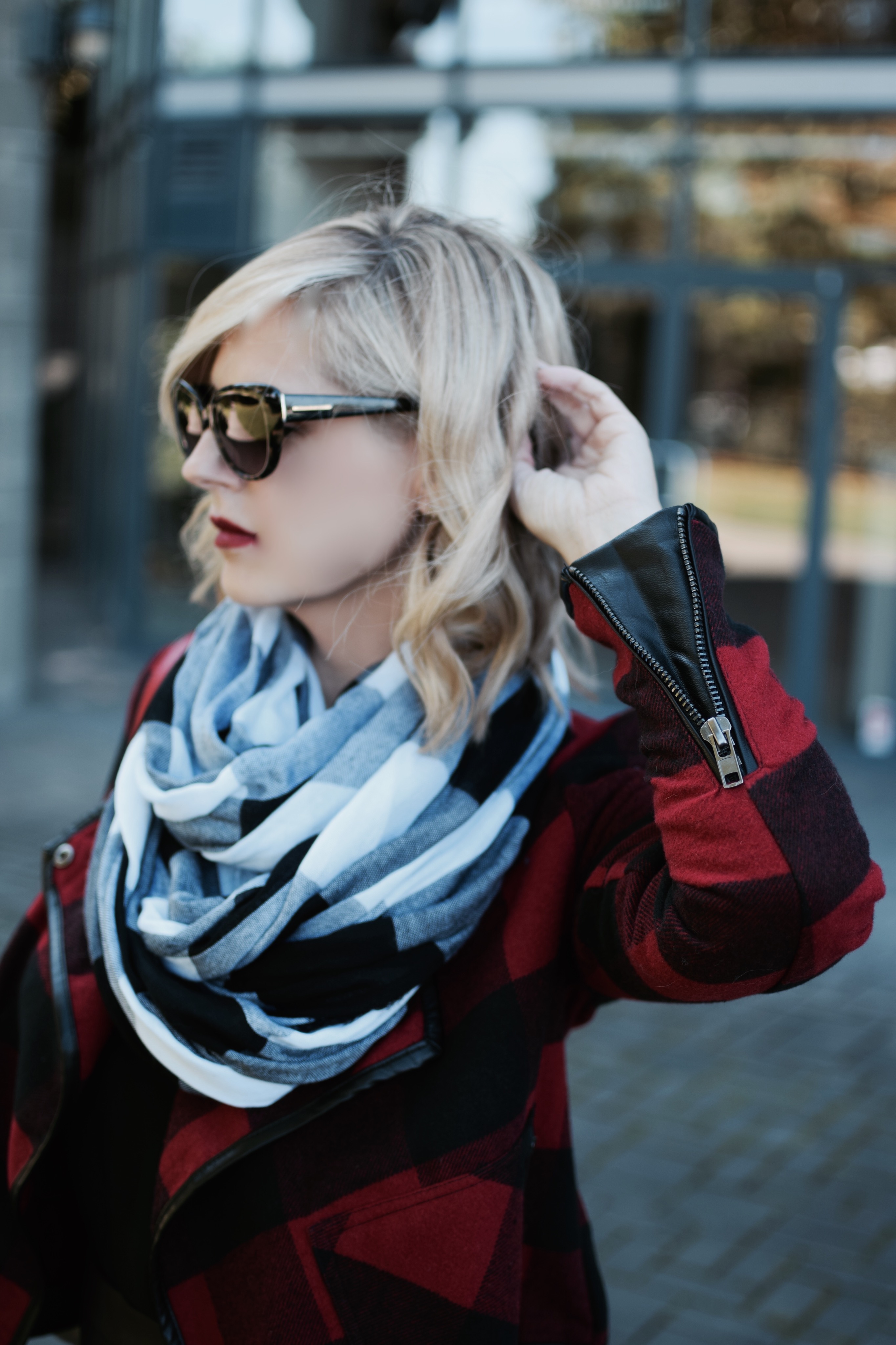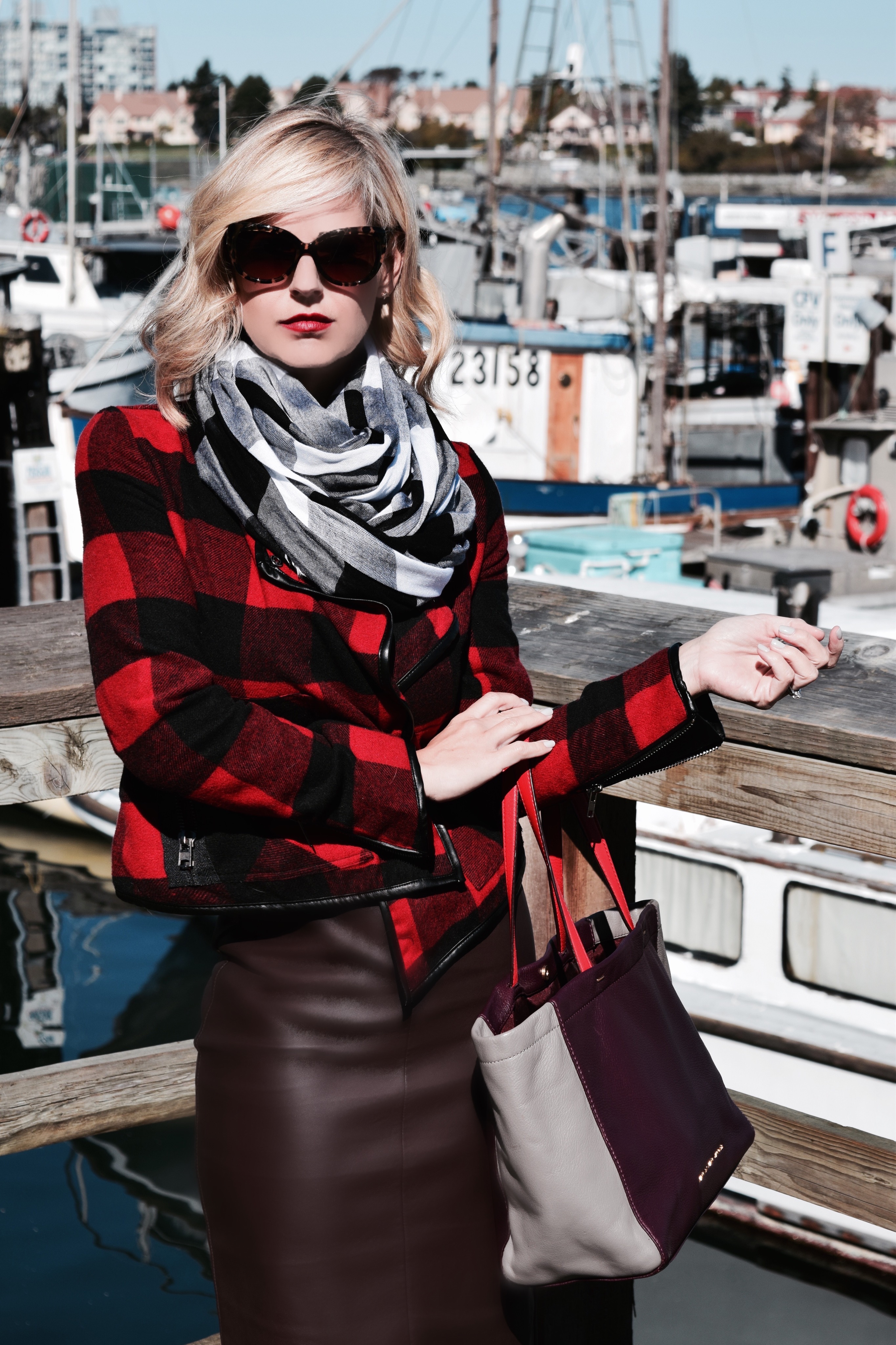 I love mixing prints, colors, shapes ect, it is why I love fashion so much! Have fun with it, try new things, you never know, you may find a new look that you fall head over heels for. I wanted to tone down the red in the tartan ,while still enhancing the print, the addition of the black and white scarf calms everything down a touch, but does not detract from the overall look. Go ahead, mix plaids, however try to keep the size of the pattern the same, or else it could start to look complicated and confusing.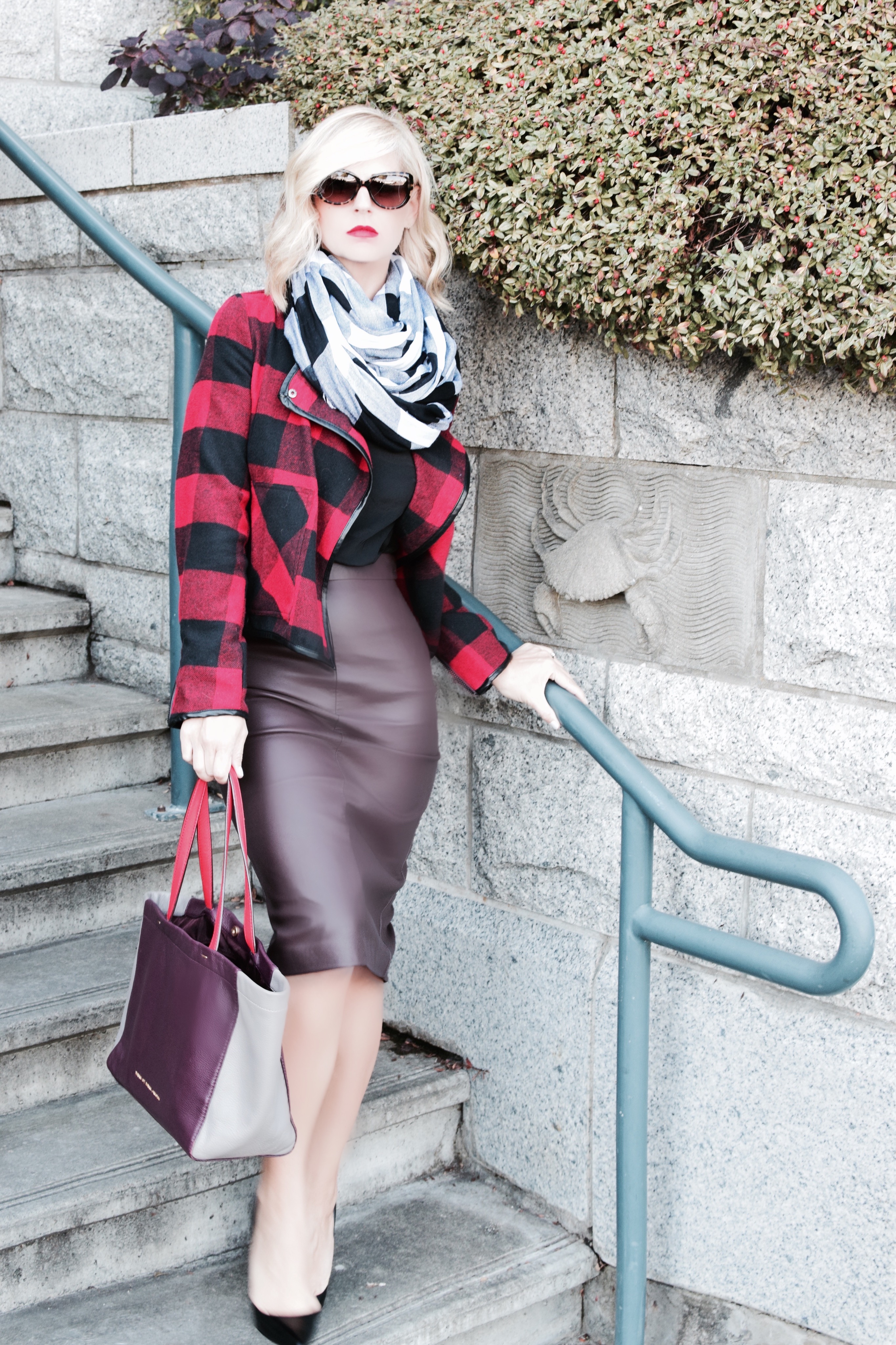 Oh how I love a good pencil skirt and in leather to boot! This beauty is from RW & CO. and an unexpected find, one that I am extremely happy about. The length is just right, the leather is soft like butter and it hugs in just the right places. I would go one size down, as I found it stretched a wee bit after a few wears, all in all a great addition to my wardrobe.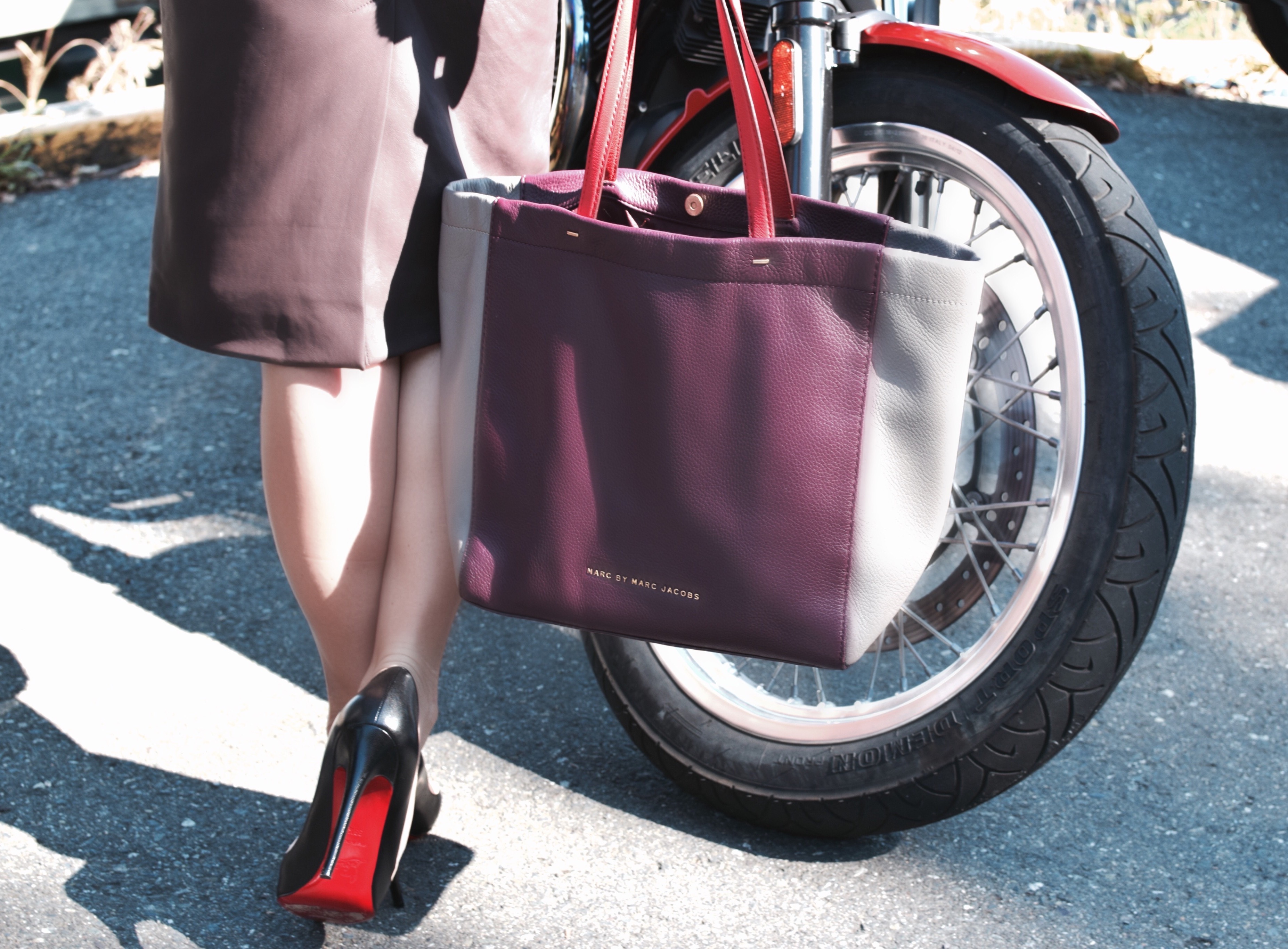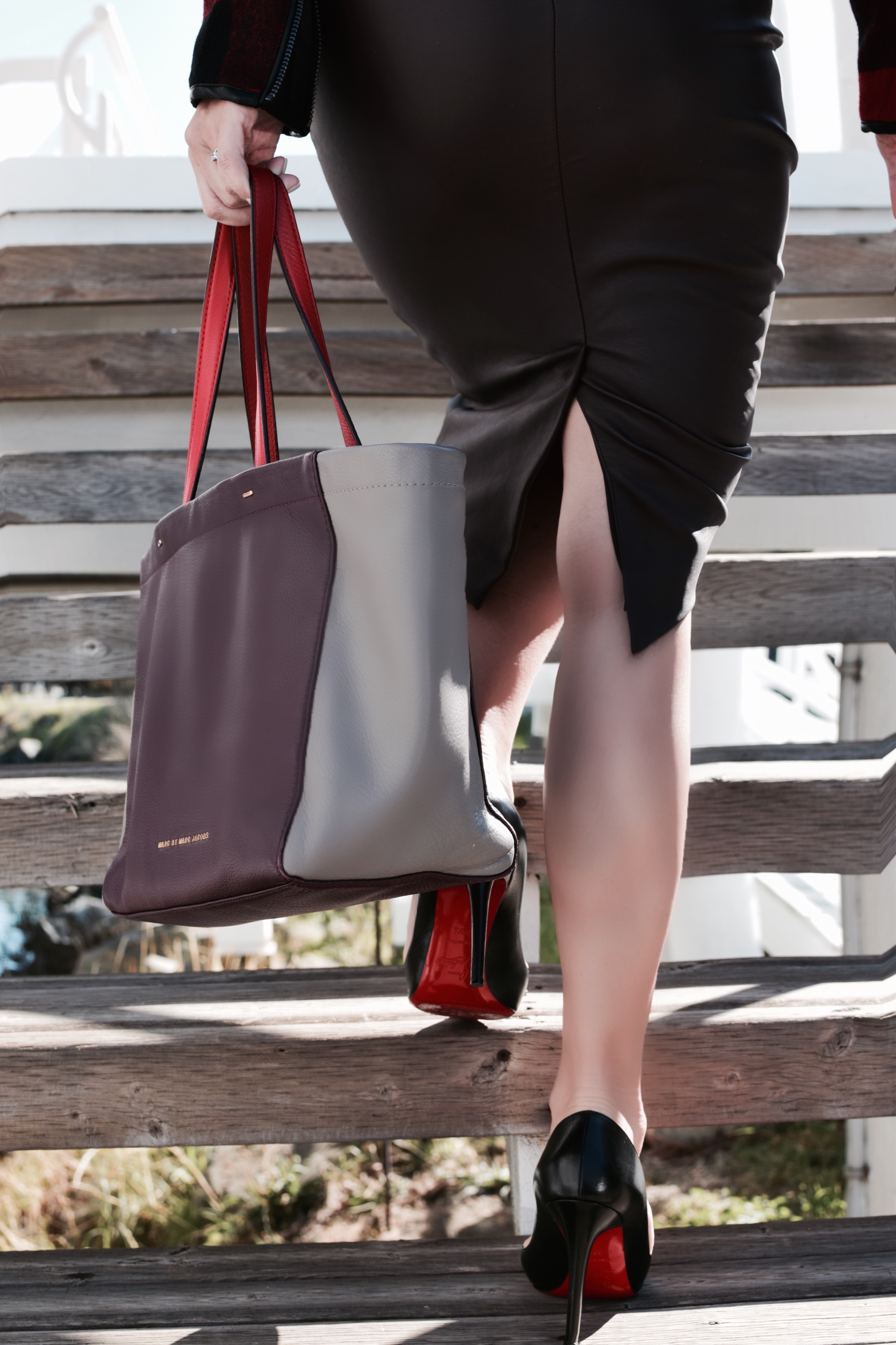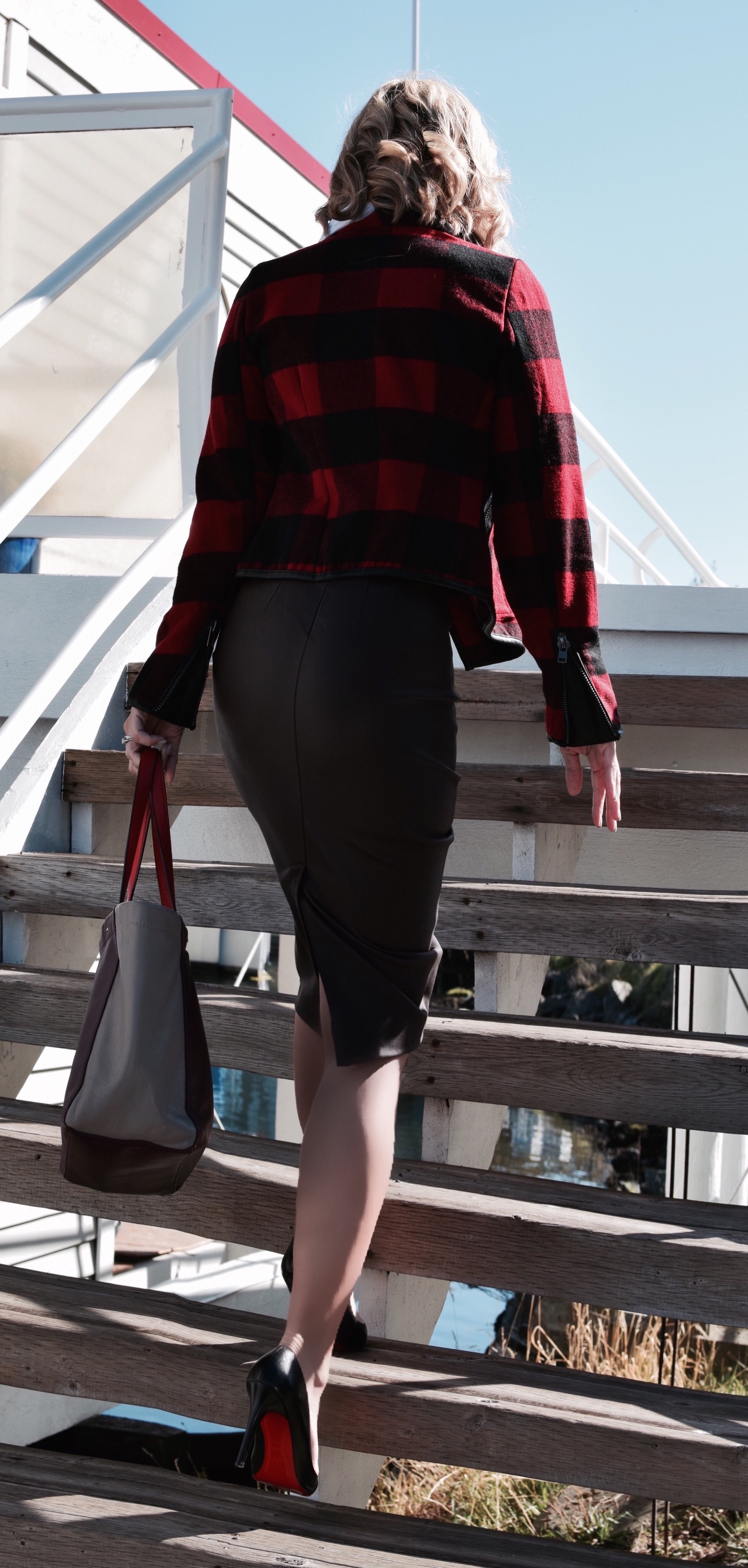 Ohhh my red soled babies, how I love thee! I have been coveting these for a long time and due to the fact they are hefty investment I made sure I did my research first. My biggest piece of advice is go try them on! Christian Louboutin prides himself on creating sexy, eye catching, delicious heels that will make your legs look a mile long, however they are also well know for being taxi to table shoes. This being said, I have quite wide feet and never thought they would fit me, EVER. When I initially tried them on I understood the term, "taxi to table" and never thought I could walk in them. The sales women suggested I even go a half size down to stop my heel popping out, I thought she was nuts, I did listen though and I am glad I did. After a few wears the creamy soft leather has softened and I can now walk around for a few hours lol.
I hope you have enjoyed todays post, now go enjoy your day.
Carly Elisabeth xxx
Skirt: RW&CO.
Heels: Christian Louboutin (love these as well)
Jacket: Dex
Scarf: Black and white checked scarf
Purse: Marc by Marc Jacobs (also love this one)